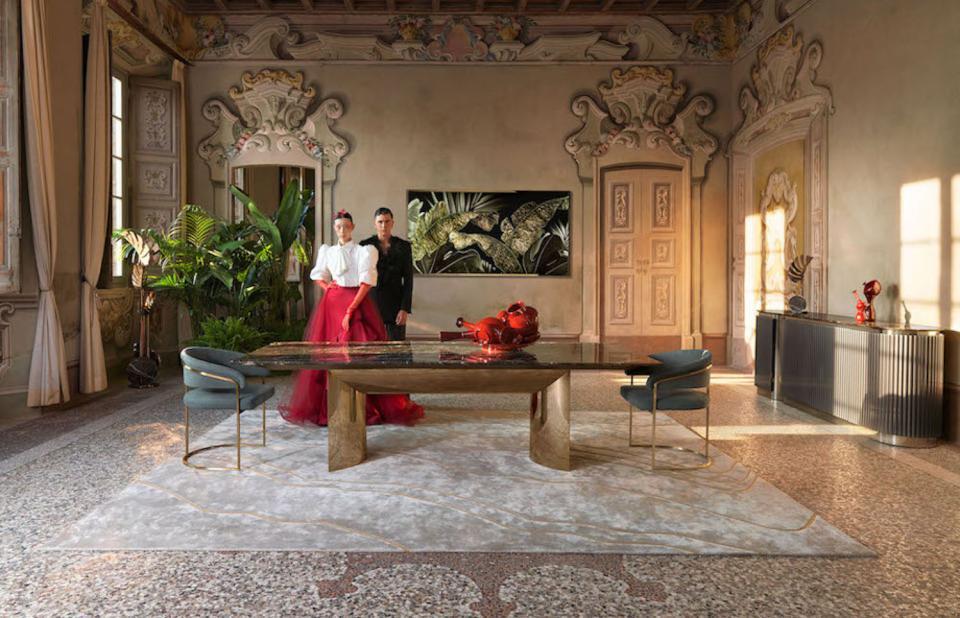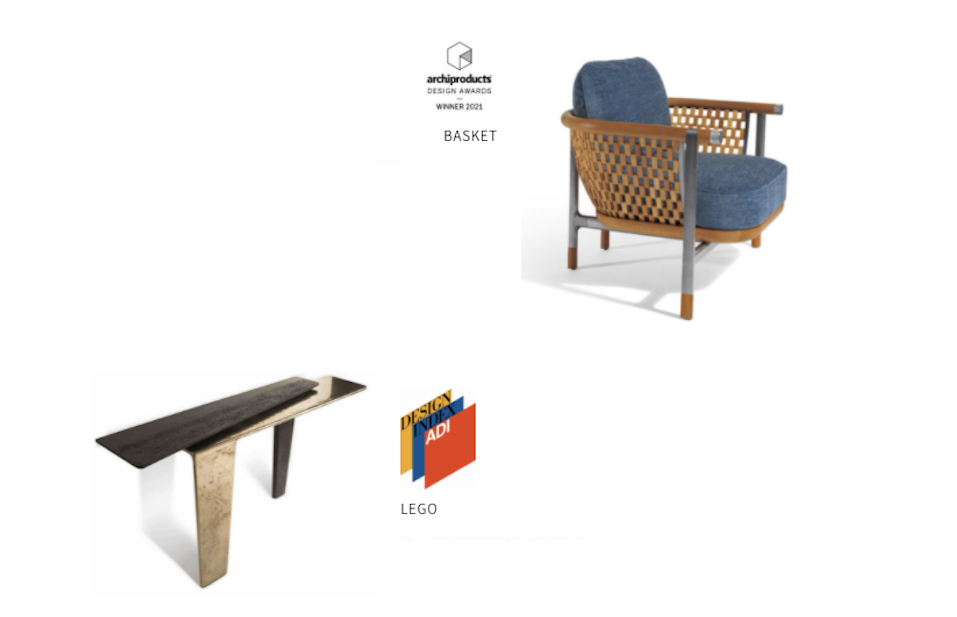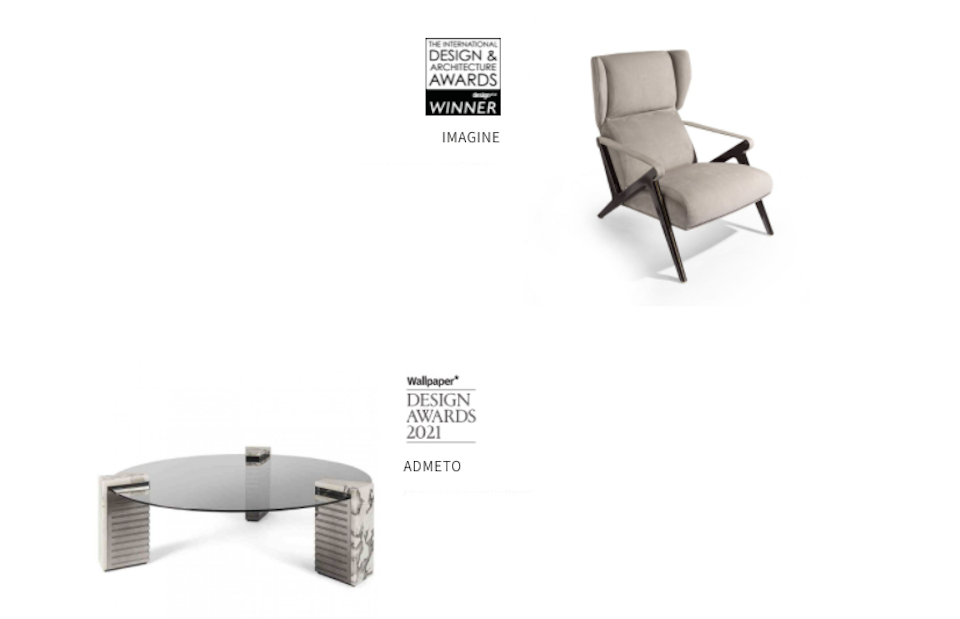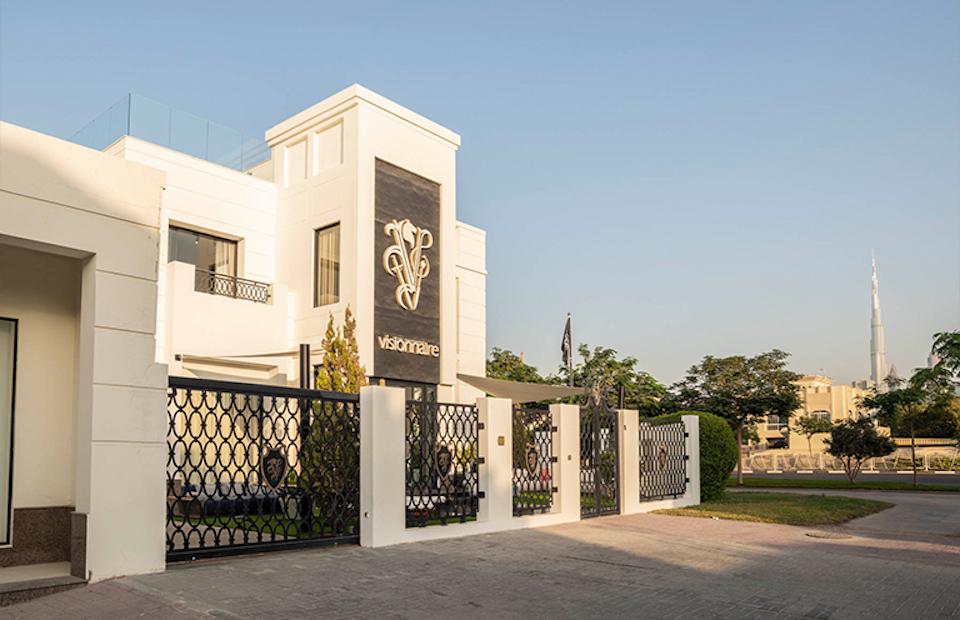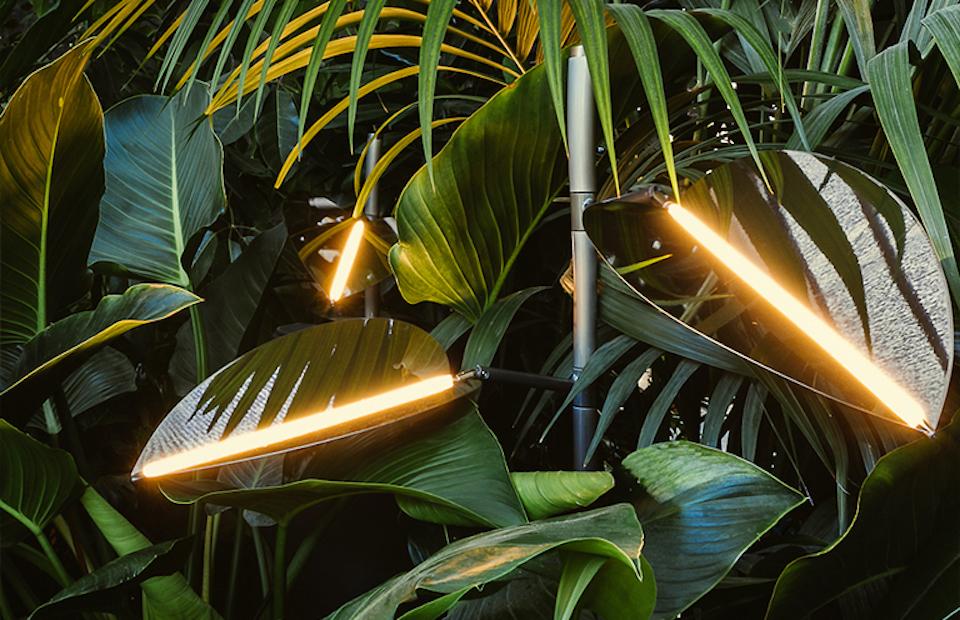 2021
Benefit company from 2021, Visionnaire defines its business as a promoter of positive value for the community and intends to pursue, in the exercise of economic activity, one or more positive effects - or reduce negative effects - towards people, communities, territories and environment.
This year Visionnaire has inaugurated two new strategic flagship stores, located in London and Dubai, confirming and celebrating its presence with direct stores all over the world. 
On December Visionnaire launch the Beauty Tales campaign, under the artistic direction of Eleonore Cavalli. Beauty Tales is not just a tale with a fifteenth-century atmosphere, but a reinterpretation of contemporary living, through a delicate photographic research that instills wonder.
During Milan Design Week of September, Visionnaire unveil a striking installation in its showroom named Insulae designed by Marco Bonelli and Marijana Radovic – aka m2atelier. Each island hosts a family of products from the Caprice collection designed by m2atelier. The main floor of the gallery also hosts products from the Babylon Rack collection designed by Alessandro La Spada, which are harmoniously integrated in the Insulae project.
Also, on the occasion of the Design Week, Visionnaire participates to Alcova, the traveling Kermesse of the Fuorisalone conceived by Joseph Grima and Valentina Ciuffi in 2018 and dedicated to designers, artists, galleries and institutions united by a pioneering vision of the culture of design, innovation and experimentation. Ideal stage for the installation "De Rerum Natura" by Gunilla Zamboni, known as Gupica.
Finally, 2021 is an year of international design awards for the brand: Admeto low table designed by Marco Piva winner of 2021 Wallpaper* Design Awards, Best Curves category; Imagine armchair designed by Mauro Lipparini results winner of the International Design & Architecture Awards Design Et Al, seating category. Lego low table and console designed by Draga&Aurel for have been selected for the ADI Design Index 2021; Basket Armchair designed by m2atelier winner of 2021 Archiproducts Design Awards, Outdoor category.