Milano Design Week 2023
Visionnaire is glad to present the new collection during Milano Design Week 2023, April 17 - 23.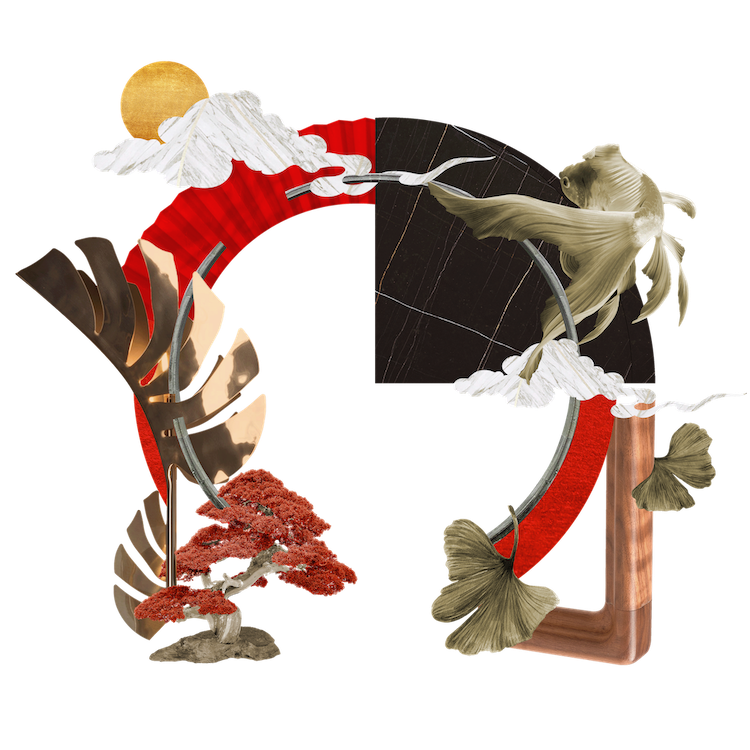 SALONE DEL MOBILE
PAV 5, BOOTH L11-M06
Rho Fiera, Milan 9:30-18:30
FUORISALONE
VISIONNAIRE DESIGN GALLERY
Piazza Cavour 3, Milan 10:00-19:00
In Japanese thought, a word exists – yūgen – that expresses a deep, mysterious sense of the beauty of the universe. Yūgen consists of finding our place in the world and feeling completely part of the space in which we live, identifying with it. Yūgen reminds us that we can live in harmony with the beauty that surrounds us, the space of our home.
The mythical house-temple opens the doors to the world of the Orient and its fascinating philosophical aspects. The places of the home are not simply defined by architectural functions, but organized on the basis of our emotions. Which spaces are set aside for family living and for entertaining guests? And which, on the other hand, are deeply linked to an individual dimension, establishing the most authentic and intimate perimeter of our life?