Stratigrafica
Salomé marble plates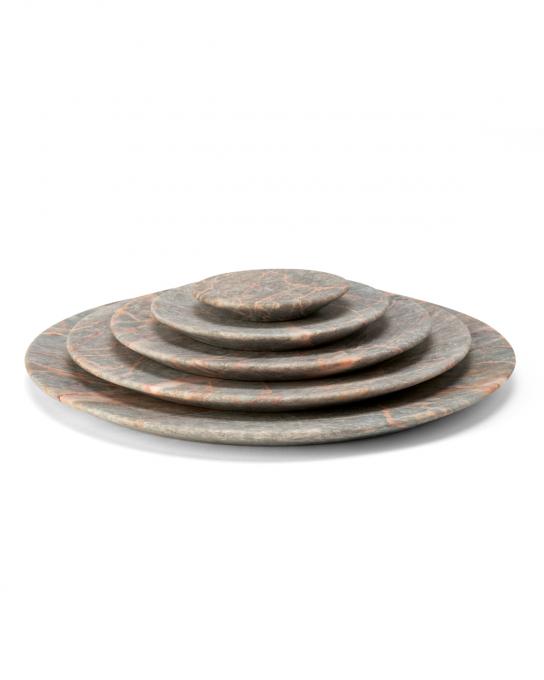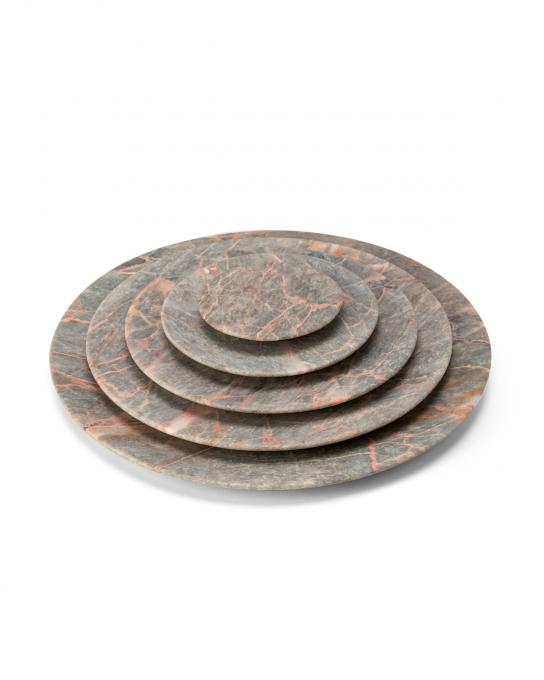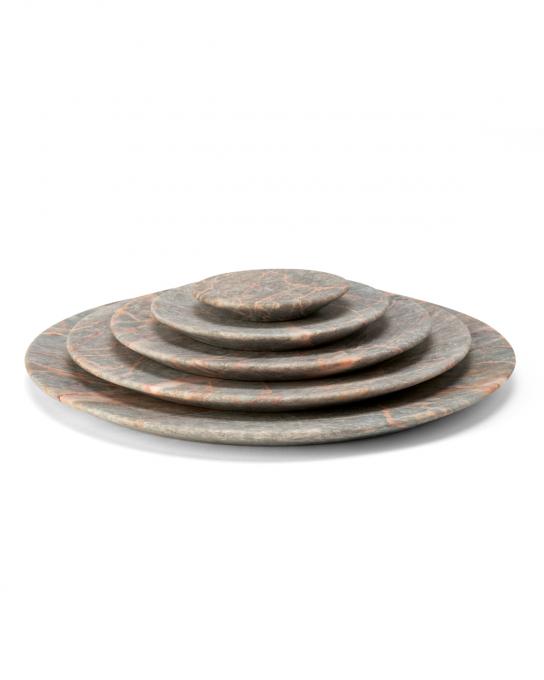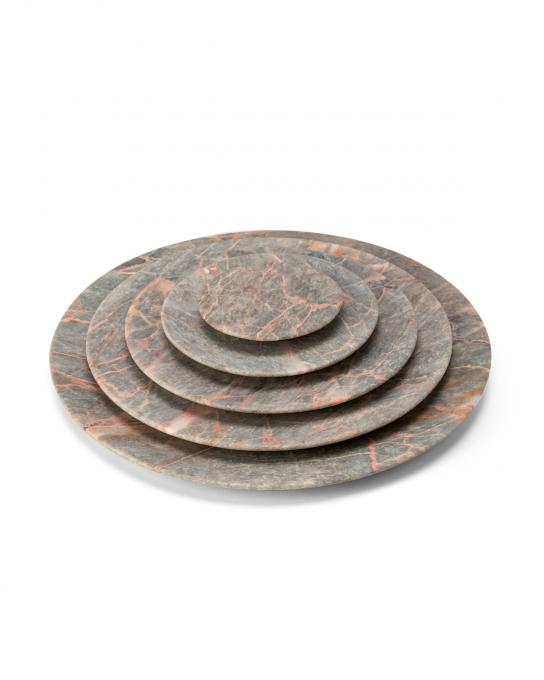 Set of 5 plates/serving tray in fine marble, entirely made by hand by master craftsmen and stonecutters, in keeping with an ancient tradition. Between function and emotion, stone returns as mountain. The series of plates, besides use for precious table settings, can be displayed in its two compositions: the first is "open," the second "closed," both forcefully sculptural, ready to stand out as an emotional object. All the parts are made by hand with a lathe, and finished by skilled artisans in Salomè marble.
Dimensions: dia. 35 x H. 2 cm - dia. 29 x H. 2 cm - dia. 23 x H. 2 cm - dia. 17 x H. 2 cm - dia. 11 x H. 2 cm
Pre-order dispatched in 7-8 week.