BEAUTY TALES
December 2021, Milan. Beauty Tales is not just a tale with a fifteenth-century atmosphere, but a reinterpretation of contemporary living, through a delicate photographic research that instills wonder.
Beauty Tales, under the artistic direction of Eleonore Cavalli, continues in her visual and iconographic imagery the story started with Everyday Evocative, created two years ago in Villa Arconati. The historic location on the outskirts of Milan, defined as "petite Versailles Italienne", returns to be the protagonist of a new creative project, giving poetic and dreamy atmospheres, through frescoed rooms that open one after the other according to skillful plays of perspective and light.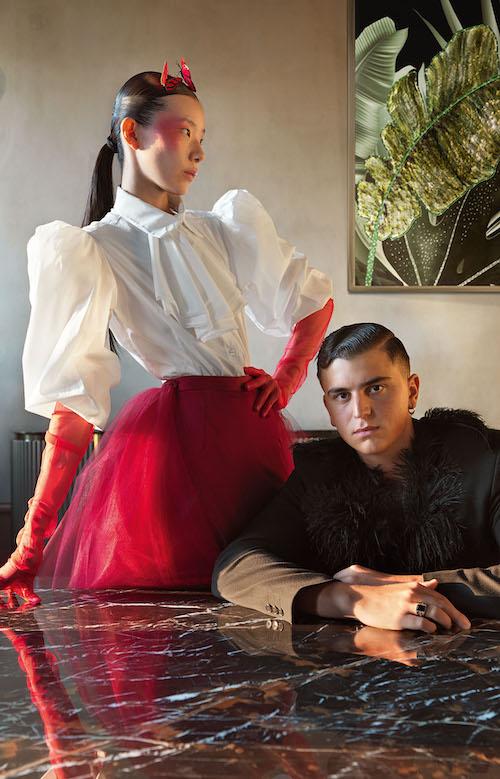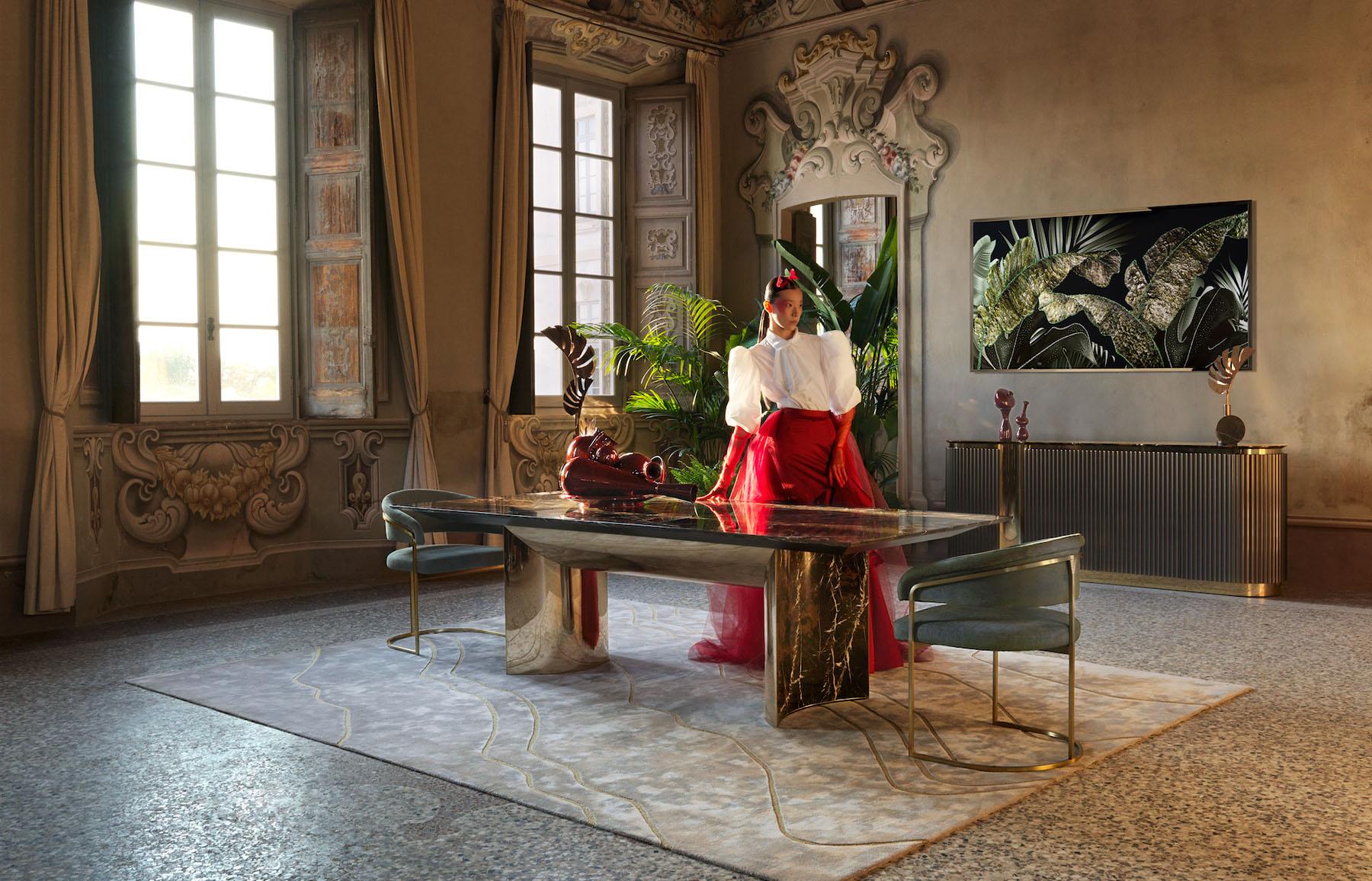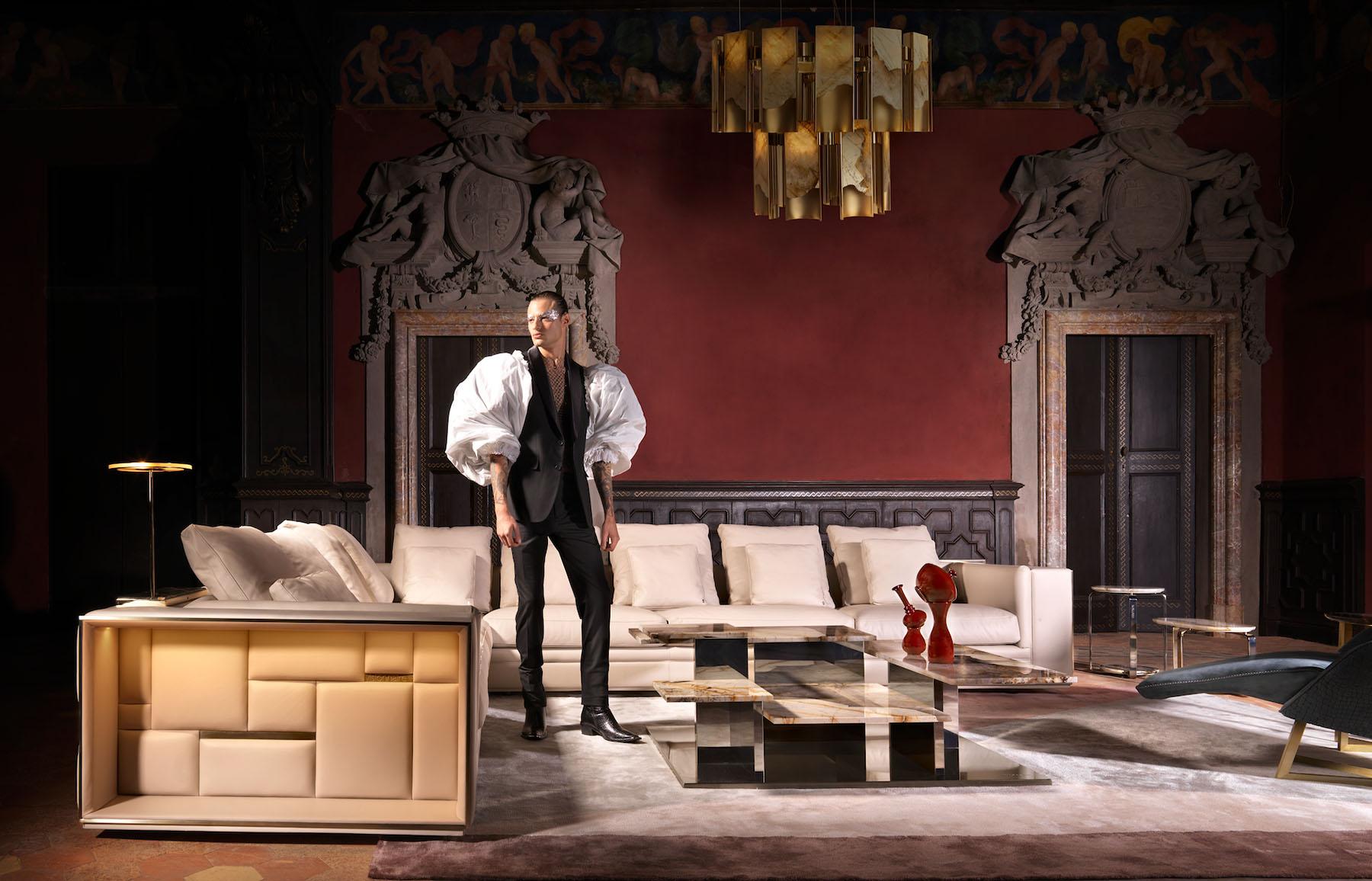 Ten tales of daily extraordinary nature, those captured by Max Zambelli's dreamlike photography with Marco Morandini's styling, enriched by the inclusion of new elements apparently unrelated to the nature of the location: large transparent veils create moving wings that interact with the classicism of the wall paintings; plant arrangements inside the rooms create new storytelling scenarios. Visionnaire explores a new dimension of luxury, in which true uniqueness lies in personal imaginative power and freedom of representation, sublimated in the video-film dedicated to the campaign directed by Luca Noris with music by Thomas Costantin.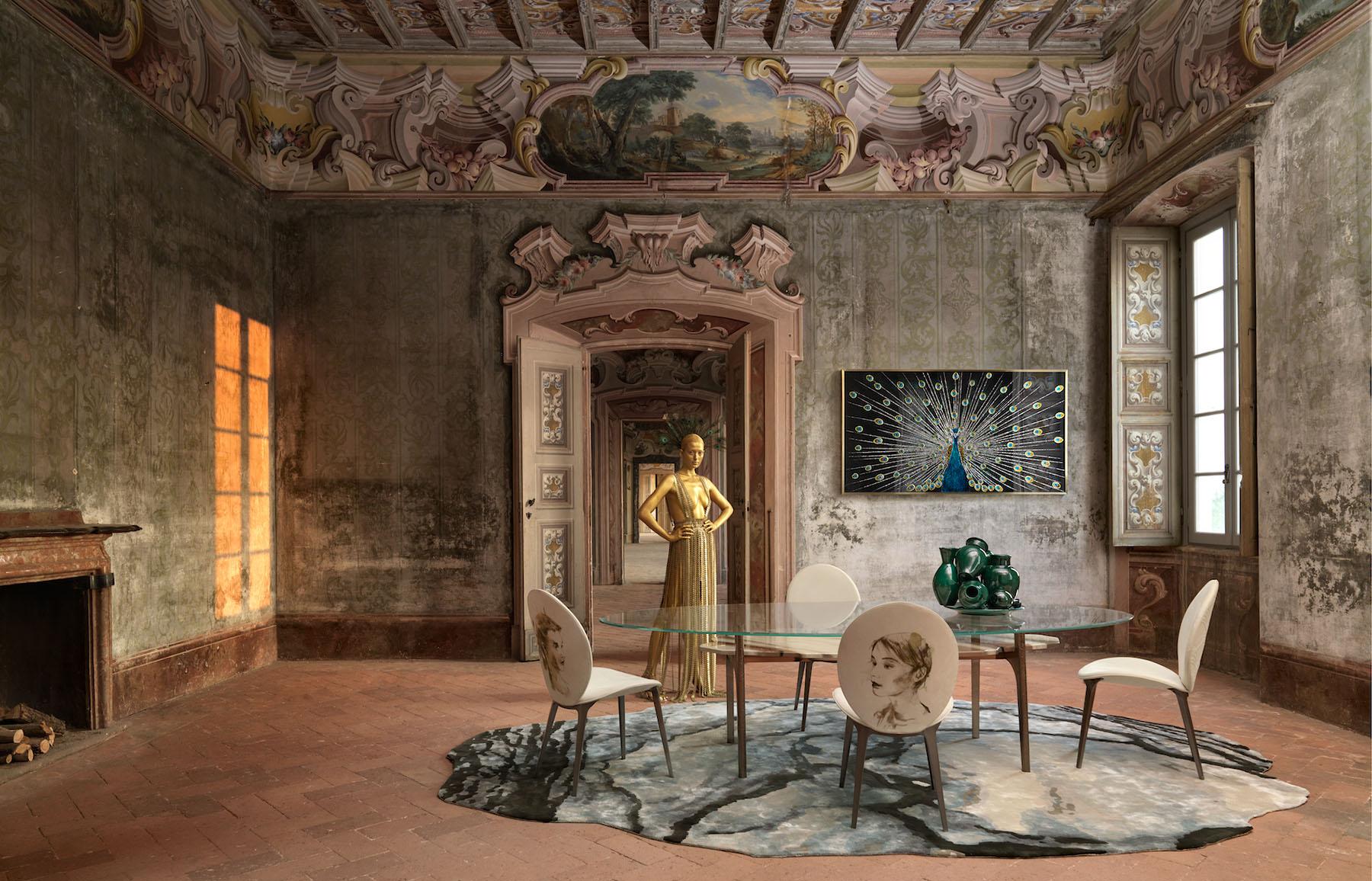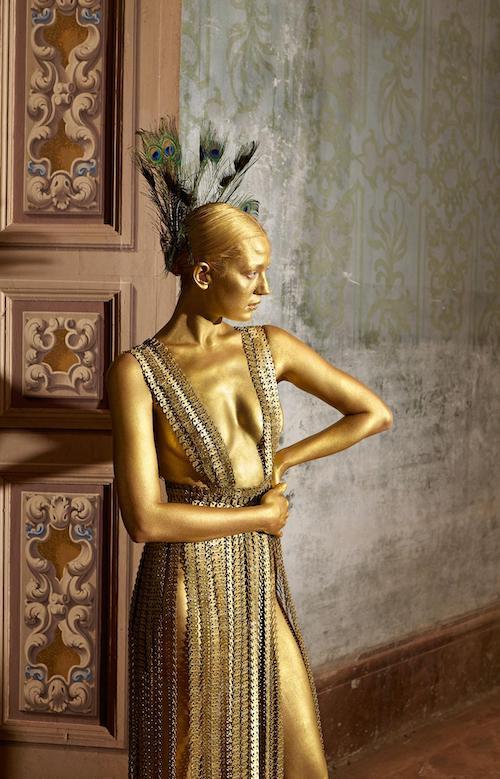 The protagonists of this project are the Babylon Rack sofa, Ultrasound bed, Kerwan and Arkady dining tables by Alessandro La Spada, the Bastian sofa by Mauro Lipparini, Amos dining table by Draga&Aurel, Basket seating family and the Ilario sofa by Marco Bonelli and Marijana Radovic -m2atelier, the Aracea family of lamps by Gunilla Zamboni, Pavone throne by Marc Ange and the one-of-a-kind vases by Ceramica Gatti 1928 by Andrea Anastasio.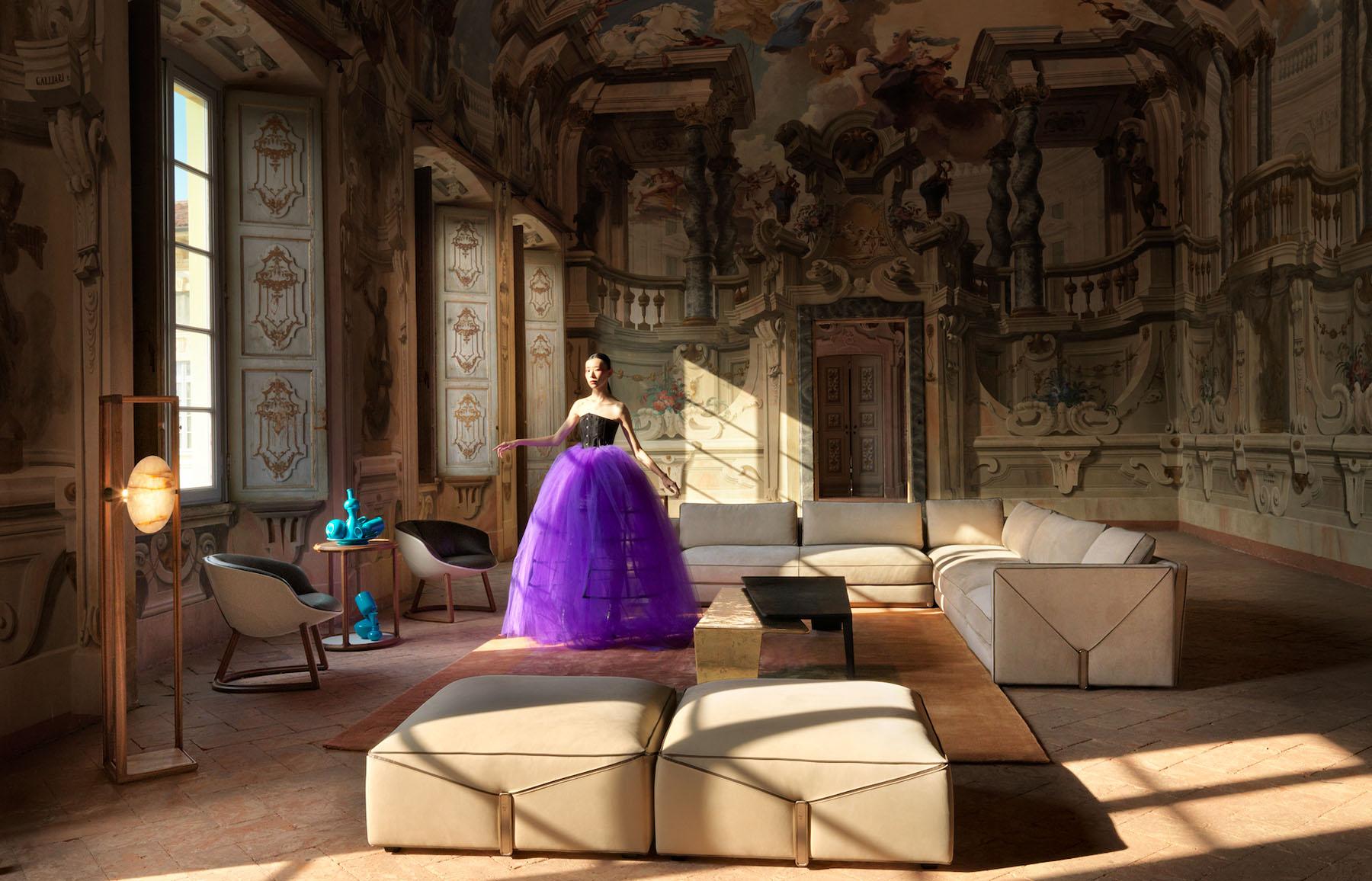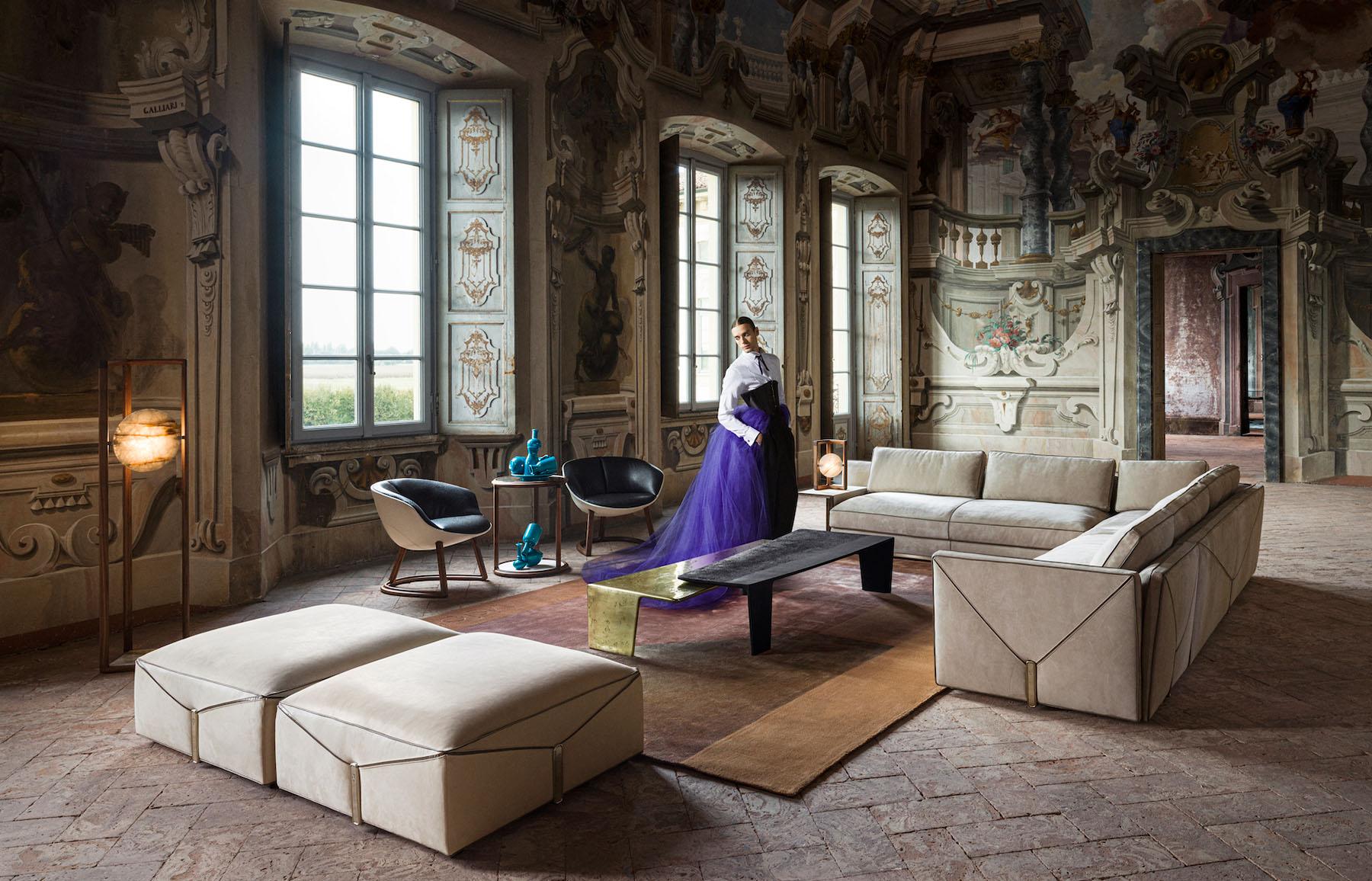 The wonder maintains a vital relationship with the fantasy component, above all thanks to the choice of inserting characters who, in the narrative, represent animal figures, as peacocks, scarabs or colored birds. The models chosen are both from the world of fashion and young ambassadors of positive values such as beauty, diversity & inclusion.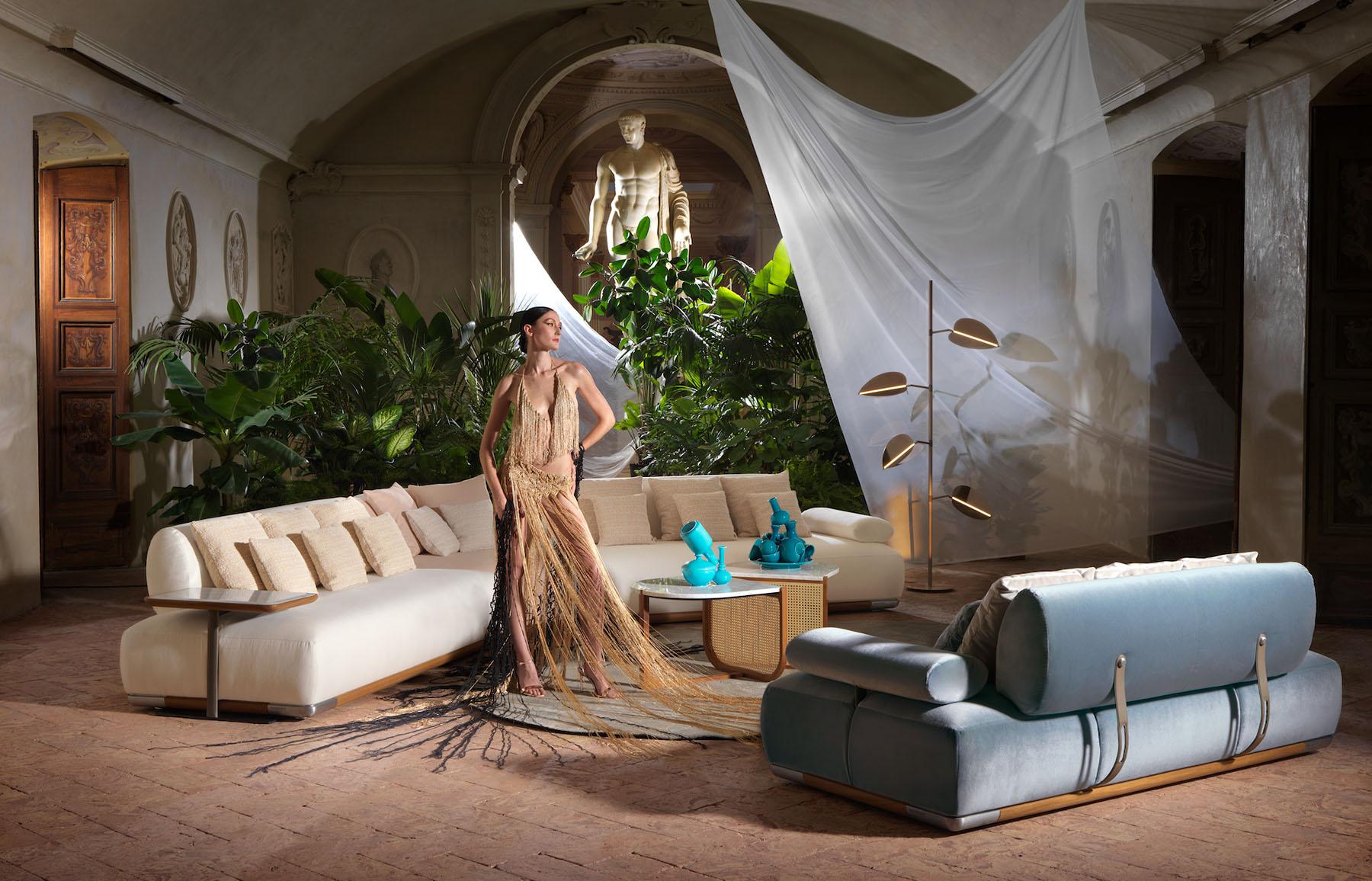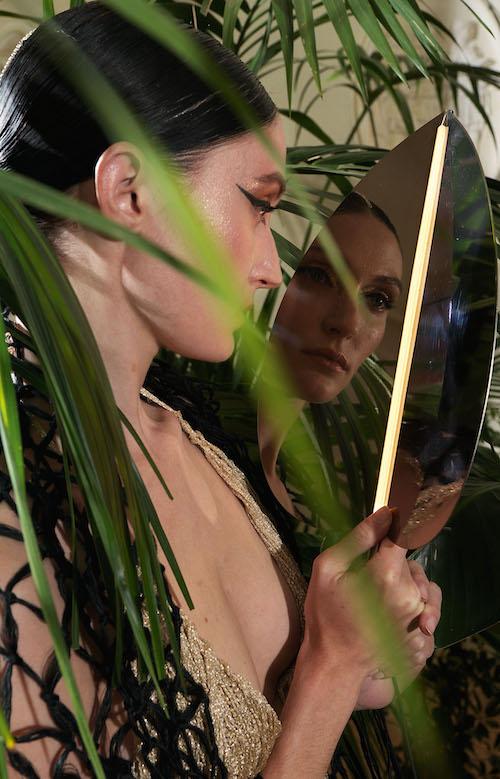 Each dress was made to measure by young debutant stylists: Samuele Di Rocco, Roberta Moro, Adele Piredda and Erica Pezzoli, who - with the guidance of the stylists Fabio Sasso and Juan Caro from Leit-motiv - have returned, through their creations, an imaginary of elegance and dream.
Visionnaire presents on December 16 in the Wunderkammer, at the Design Gallery in Milan, a special staging of Beauty Tales. The unpublished shots from backstage, the exhibition of tailored clothes made for the project and the video projection of the film Beauty Tales, presented on this special occasion to the Italian press.