Il Pavone Winner of the 2020 Archiproducts Design Awards!
Il Pavone Winner of the 2020 Archiproducts Design Awards!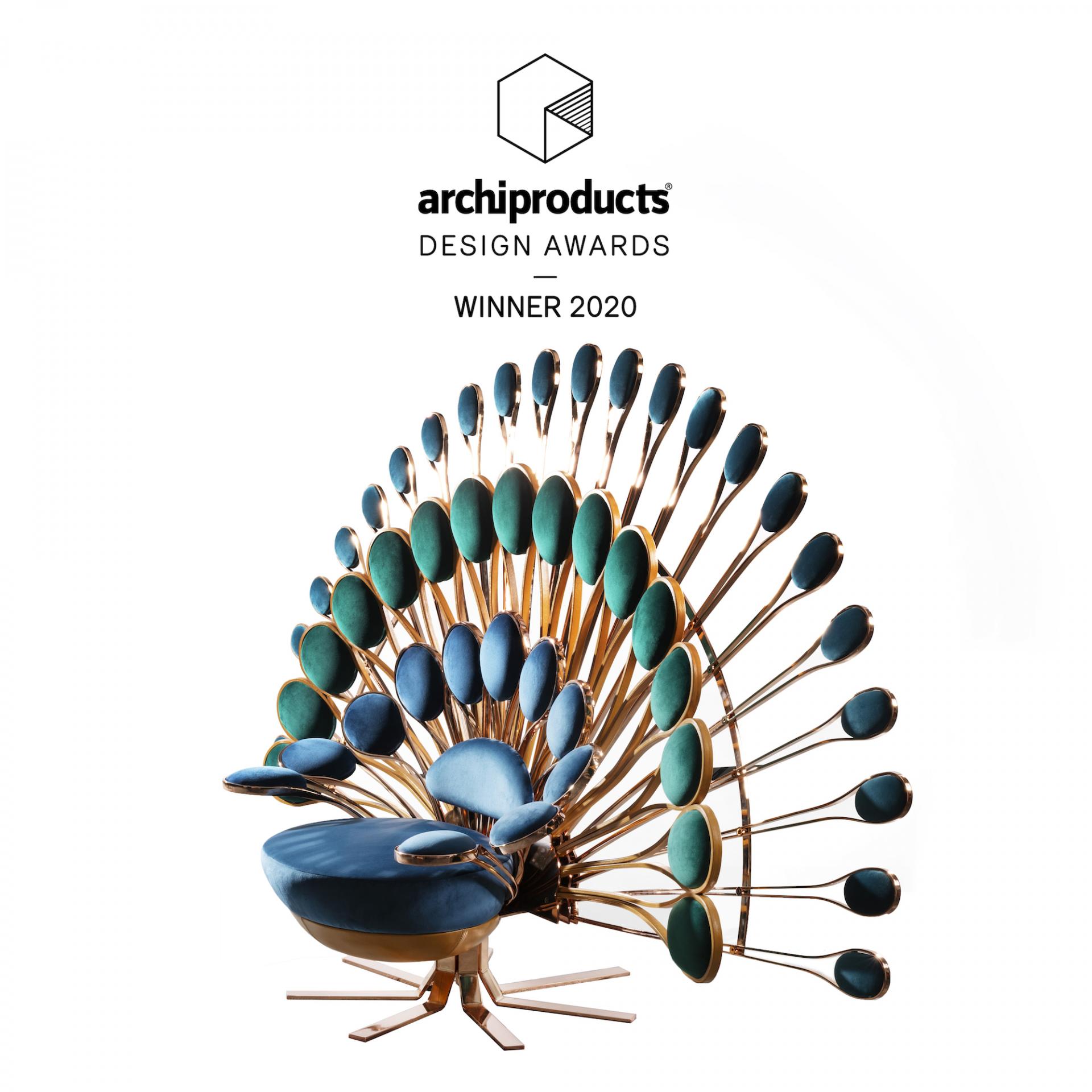 We're truly glad to announce that IL PAVONE designed by MARC ANGE for Visionnaire has conquered the jury for its concept and design and results Winner of the 2020 Archiproducts Design Awards! 
"The judging panel of the 2020 ADA includes some among the most influent professionals of the Design industry. All entries have been evaluated by a panel of 50 among the most sought-after Architecture Studios, Designers, Editors, Photographers and Art Directors from all over the globe. Winners stood out for their courage to innovate, keeping a keen eye on sustainability and ethical Design. As well as their ability of inspiring people worldwide."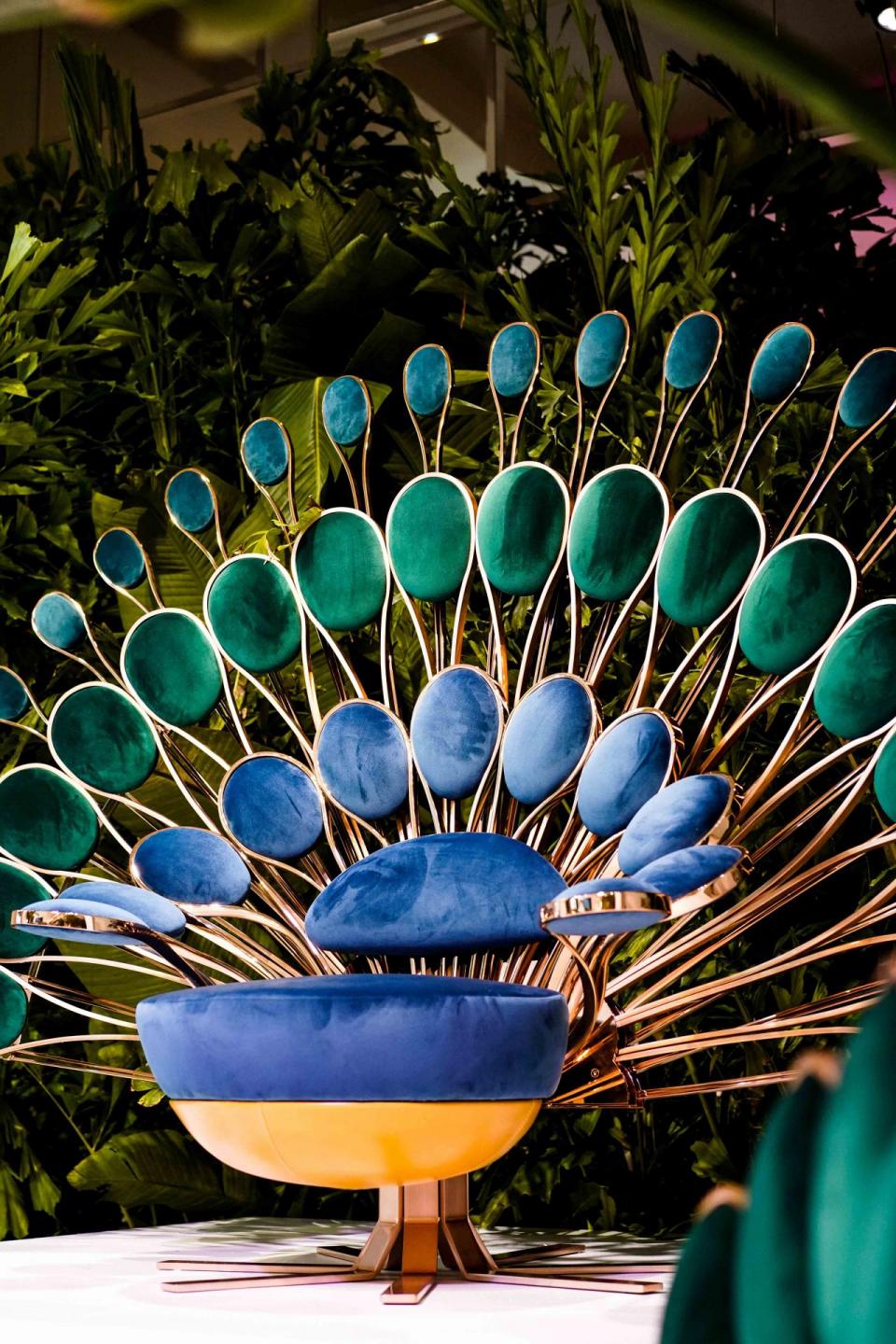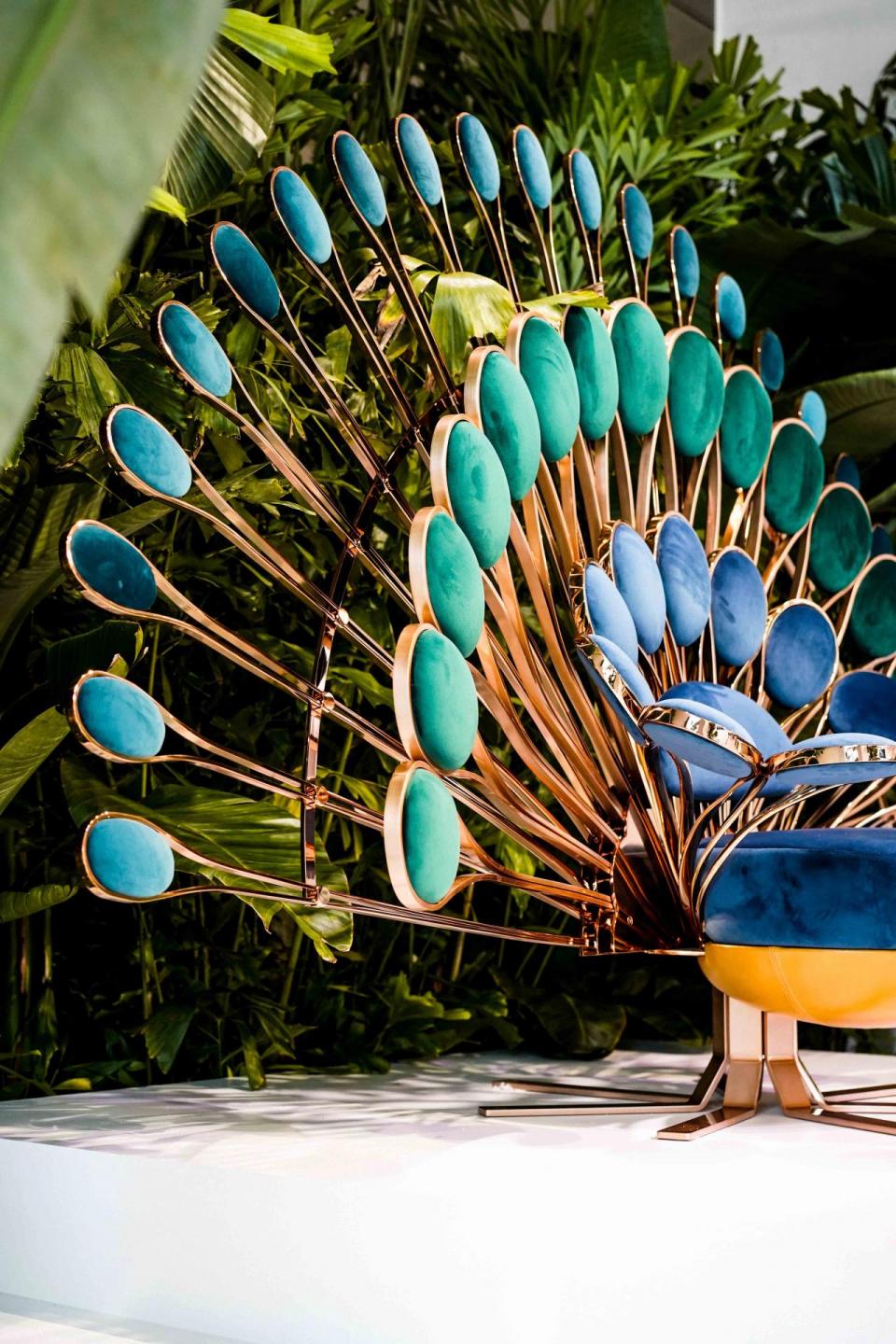 Debuting during Design Miami and Art Basel, The Garden of Beauty exhibit featured Il Pavone, a capsule collection designed by artist and designer Marc Ange which draws inspiration from the "Bestiary" of the ancient world and the seductive yet fragile beauty of the Peacock. 
This project is a contemporary allegory, a persuasive message of hope, that deep and pure beauty will save the world.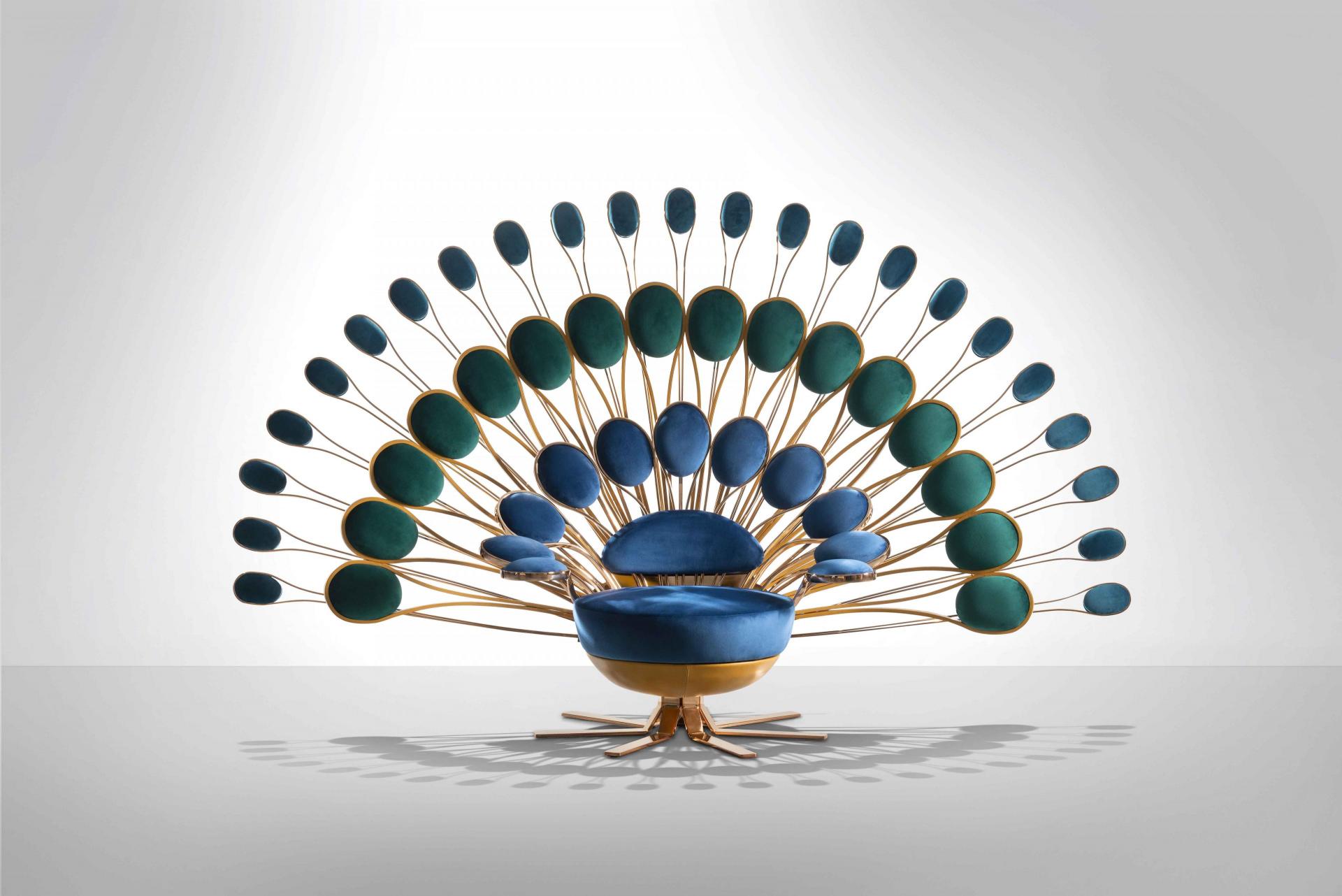 The capsule is composed by the Pavone Throne – designed as a unique piece available in three different colors – and a production set of "pret a porter" Pavone Armchairs. The Throne and the Armchair differ for dimension, but they both offer an option in leather and one in velvet, the body is in brass and in steel, the arms and the back are composed in a corolla of elements in casted brass, polished by hand, with coated cuffs, upholstered individually.
The "petals" in metal which compose the arms and the back are realized in casted brass using the manual technic "in sabbia", welded onto the body and polished by hand, one by one. The uniqueness of the craft makes each piece unique and unrepeatable; the same treatment is for the upholstery of the seat and back, which need to perfectly match with the metal parts. The seat and the footrest are realized in polyurethane at different density and in acrylic flap. The wooden base is upholstered in leather with its legs in chromed metals.