VISIONNAIRE OPENS A NEW EXCLUSIVE STORE IN TAIZHOU
VISIONNAIRE OPENS A NEW EXCLUSIVE STORE IN TAIZHOU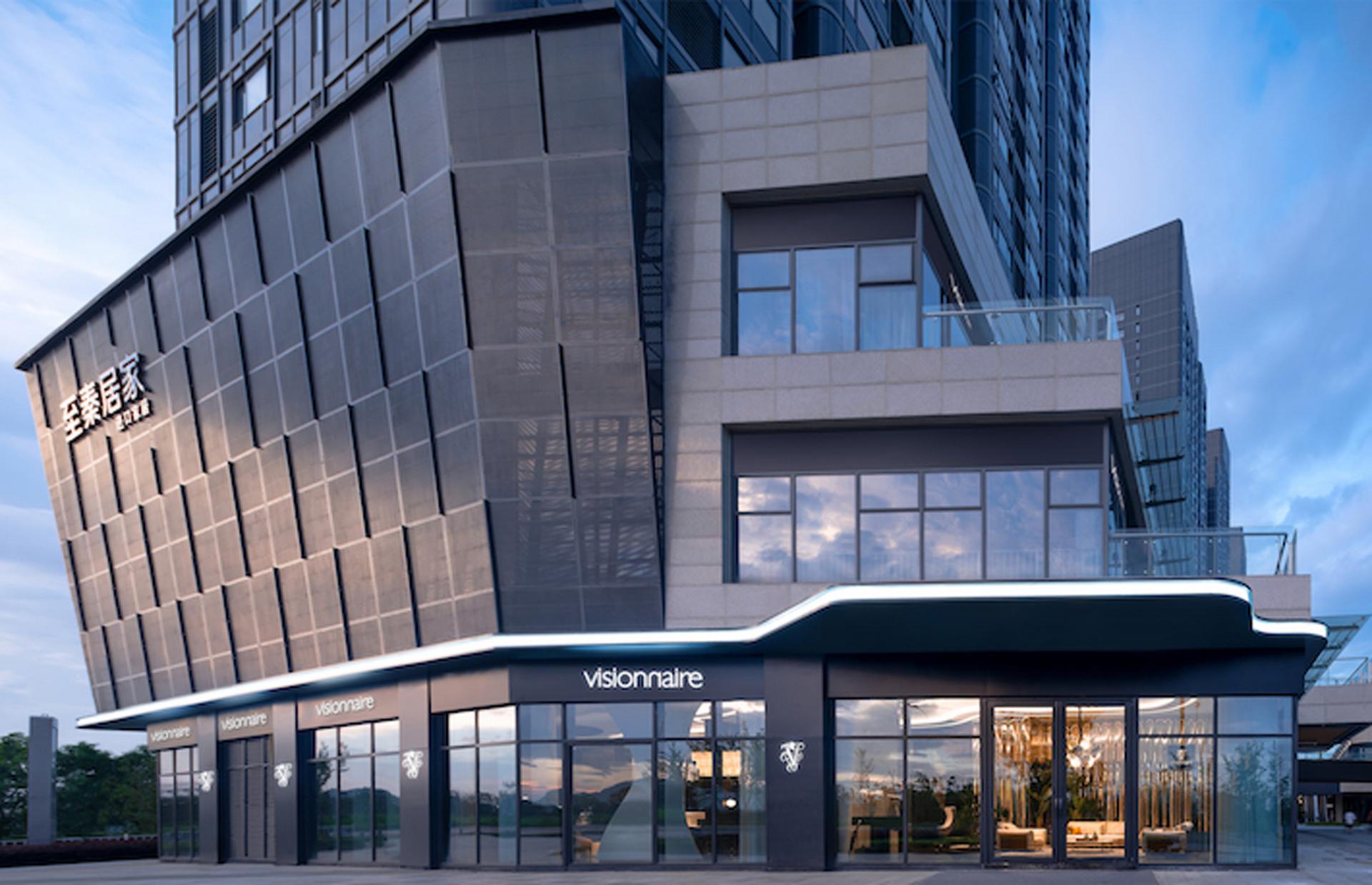 Visionnaire reinforces its foreign operations with a new monobrand showroom in China, in the city of Taizhou. Created in collaboration with Zhiqin Home, the store is located between Huangyan, Jiaojiang and other important commercial districts and areas of exclusive villas. The new showroom of about 290 square meters is on a single level, with seven large windows facing the space outside.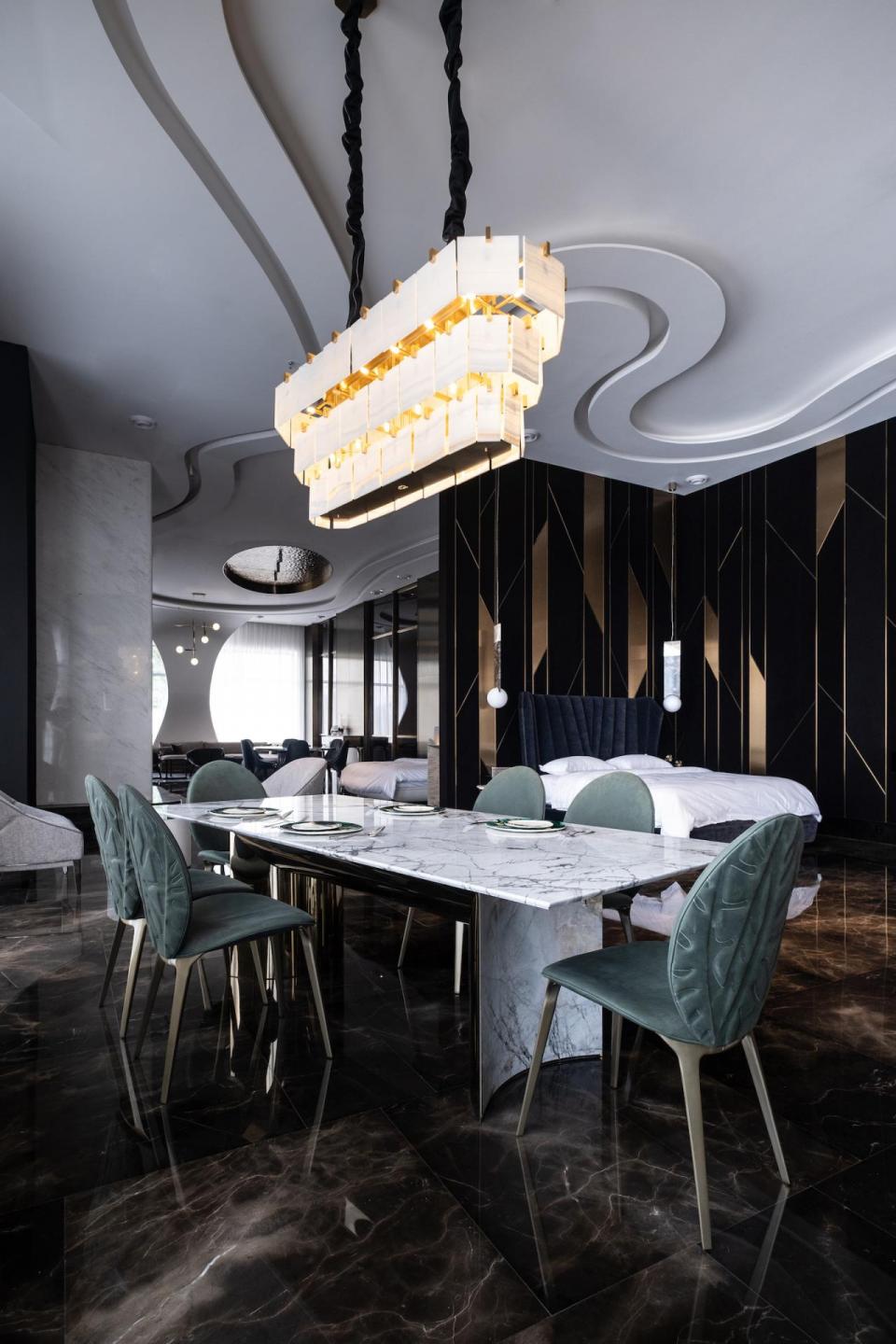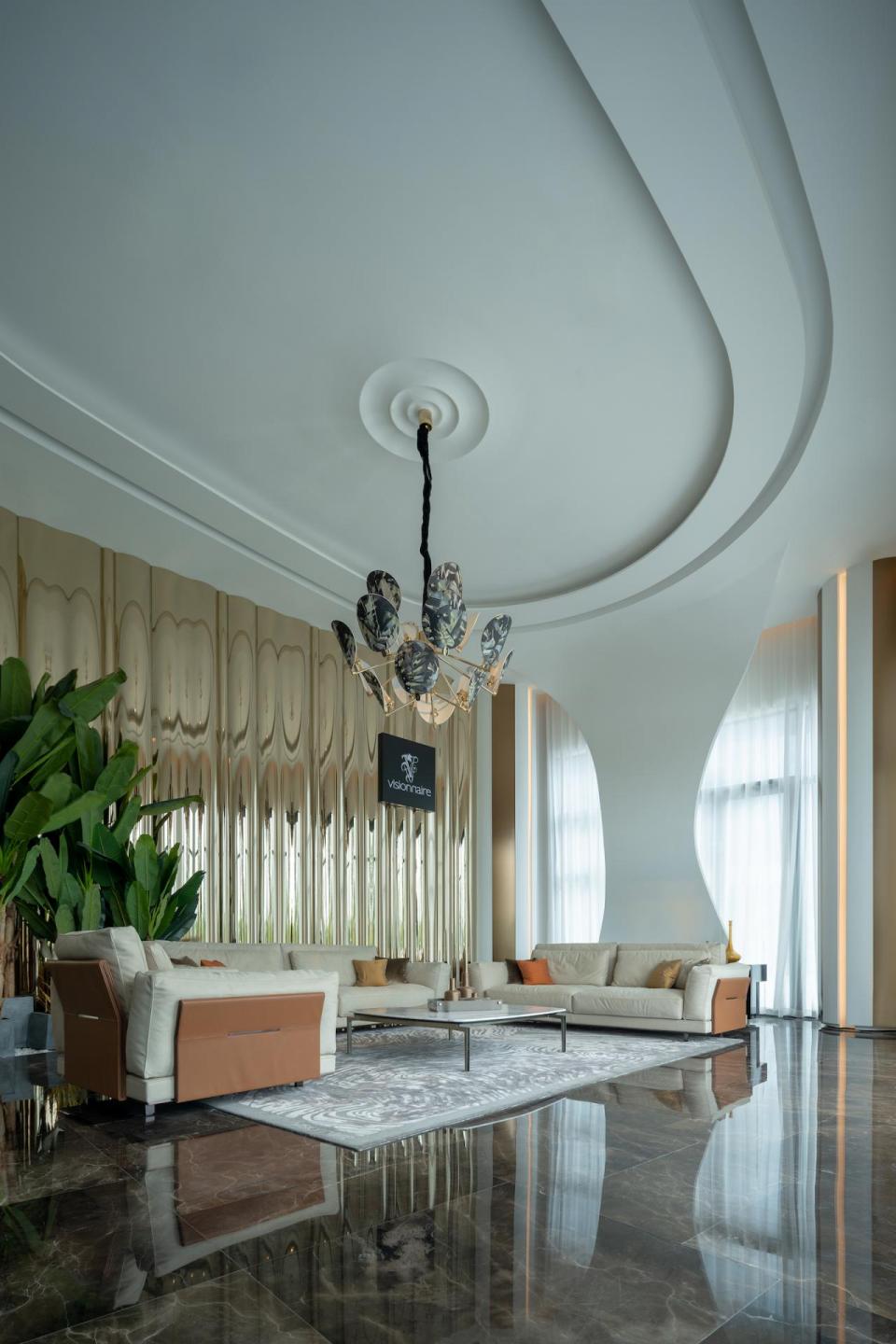 The concept focuses on the dialogue between nature and artifice: the organic forms of the suspended ceiling, which set an absolutely original tone for the spaces, are reflected in the dark marble floors, blending to offer a precious setting for the latest collection of furnishings. The alternation of surfaces in grosgrain bronze-finish glass, planters, wallpapers with floral graphics and marble with inlays of bronze metal grants the space a fluid rhythm to accompany visitors along the way, igniting their imagination. The ability of materials to be flexible is a fundamental factor, allowing them to adapt to any transformation: in this sense, the suspended ceilings offer all the possible levels of transparency, opacity, reflection and color, to liberate the fantasy.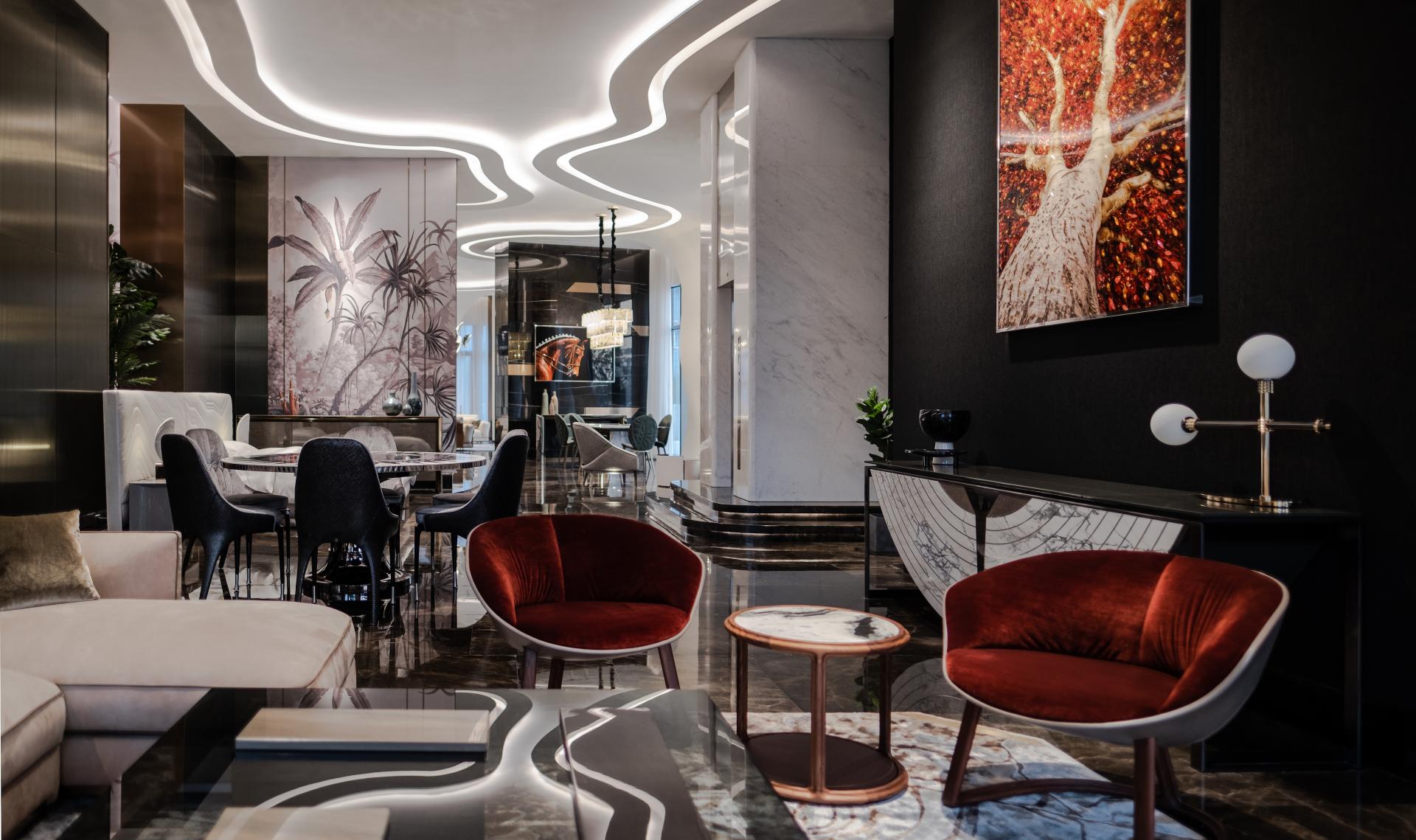 The displays present the furnishings of the latest collections, alongside iconic products of the brand. The items bear the signatures of Steve Leung – a starchitect based in Hong Kong – who for Visionnaire has created the Nature Jewel Box capsule collection and many other projects; Mauro Lipparini, an architect with extensive experience and sensibilities with respect to Asia; and Alessandro La Spada, a long-term collaborator of the maison.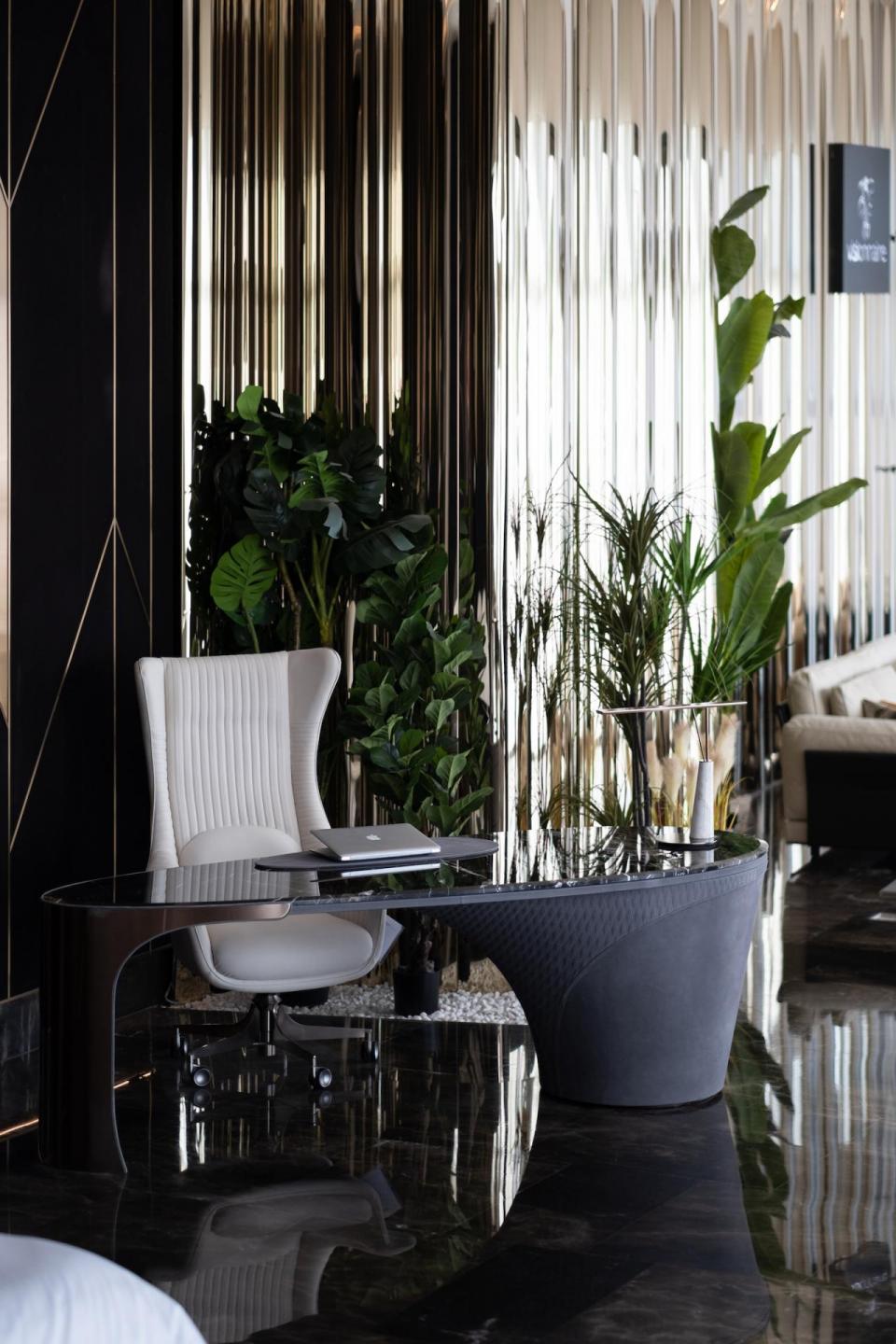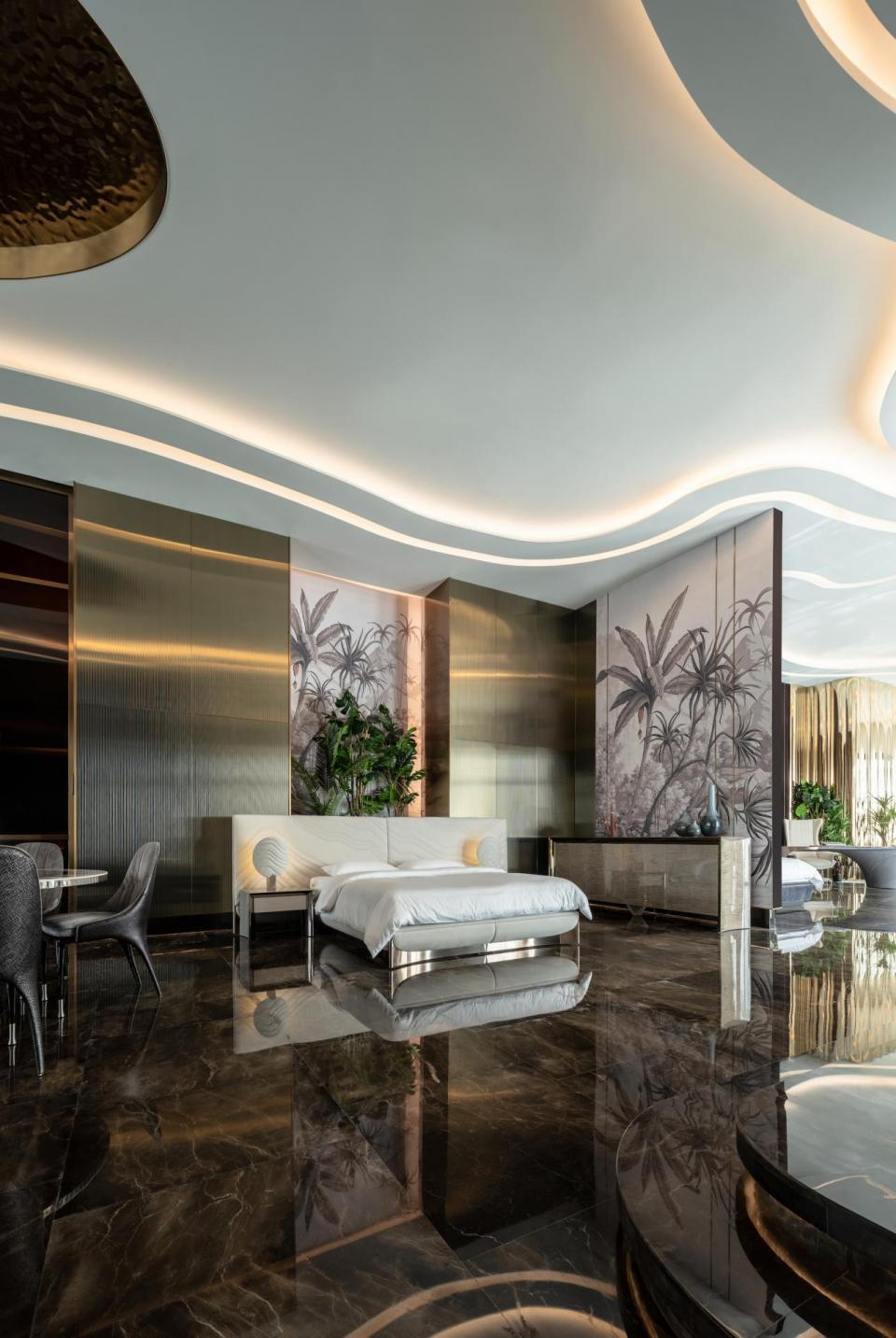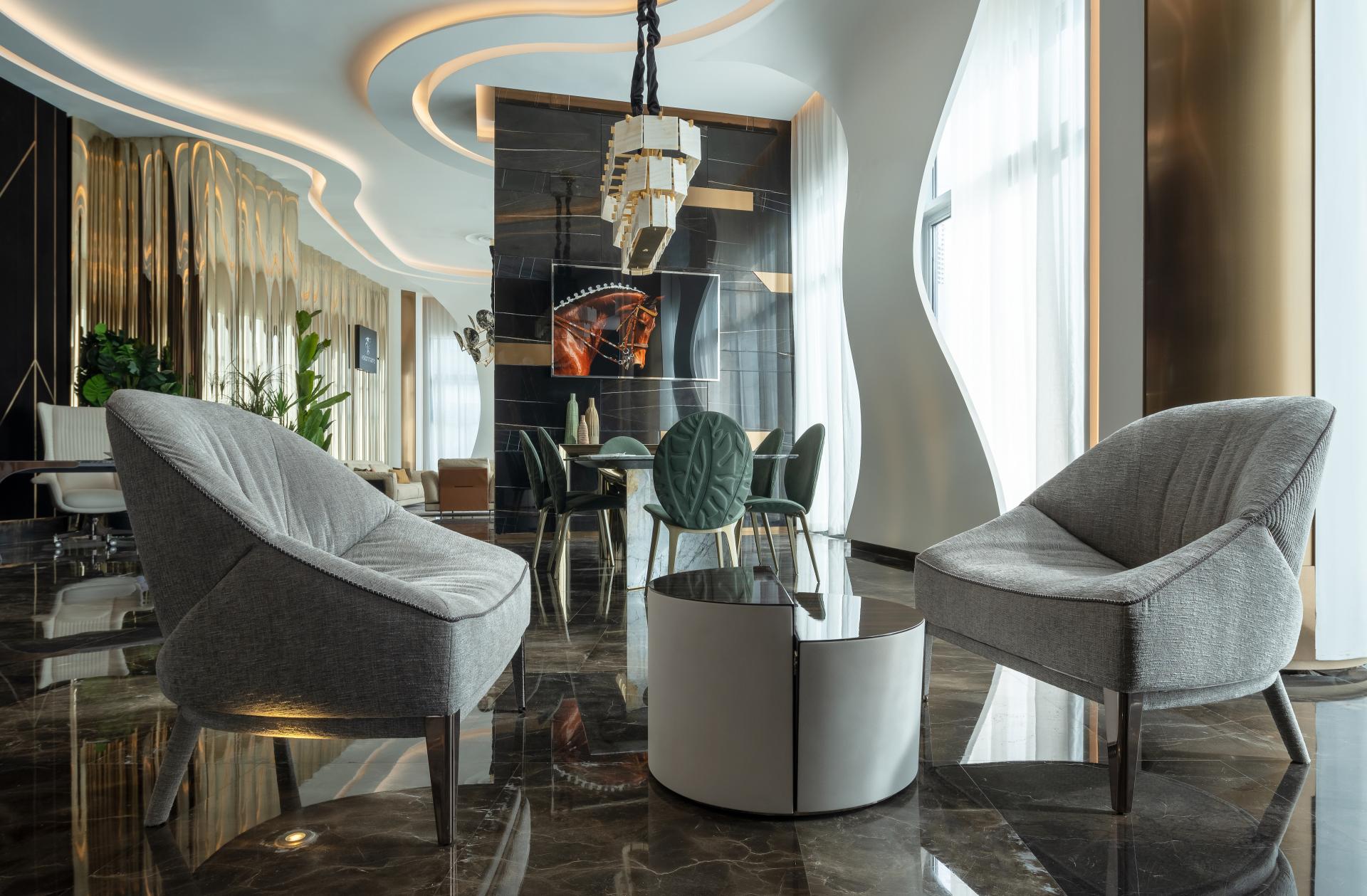 The architectural setting of the building and the store fits perfectly with the heterogeneous character of the creations: surfaces in marble, semi-precious stones, wood varieties, soft velvets, quilted leathers, lacquer, bronze/gold metals, bronze/fumé colored glass.