Visionnaire Around | Issue 2 Mythica is out
Visionnaire Around | Issue 2 Mythica is out
The new edition - now in its third publication after the launch in 2019 - is dedicated to the Mythica collection, presented at Salone del Mobile 2022 and Apollo Belvedere, the brand's first NFT project unveiled in April 2022 and ready to debut at Art Basel Miami.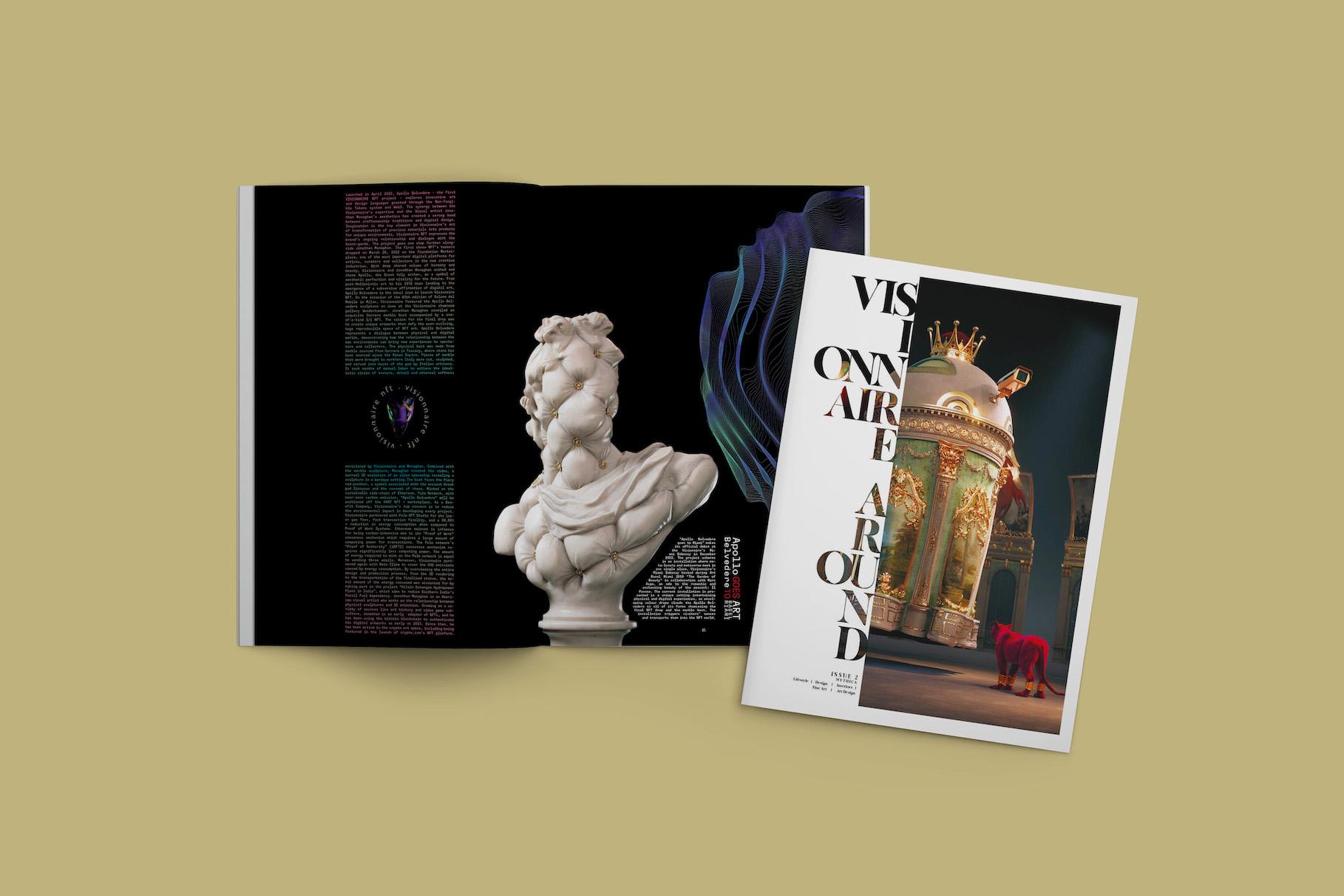 "Apollo Belvedere goes to Art Basel Miami" is the new installation which Visionnaire will host in the American showroom during the prestigious exhibition circuit linked to contemporary art and art design and starring in the cover of the new issue of Visionnaire Around.
A panorama of events, projects, new store openings around the world and interesting cultural activities promoted by the brand. Visionnaire Around allows us to look deeply into a world of limitless creativity, suggestions and visions of design, arts & craft.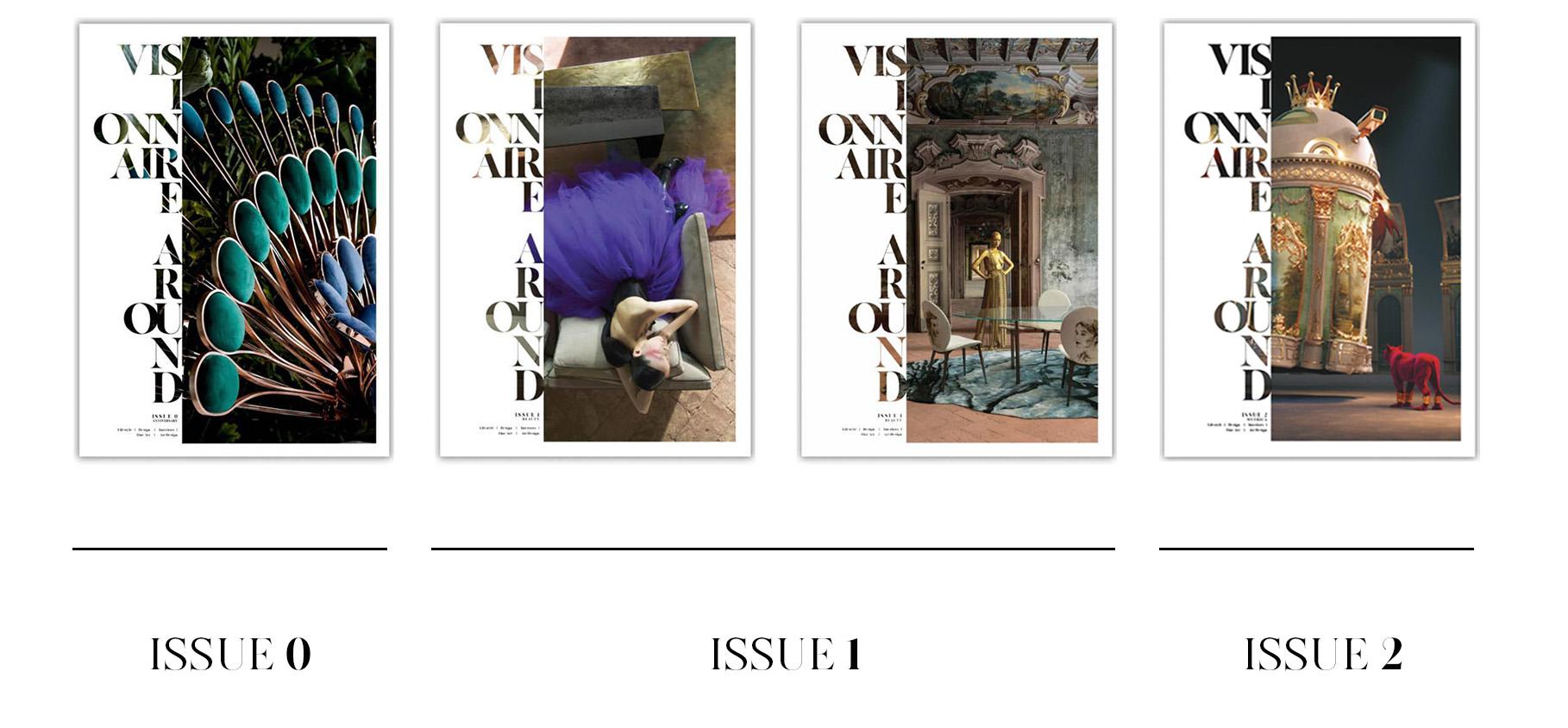 Visionnaire Around Issue 2 | Mythica is a new editorial chapter of a series started with Issue 0 | Anniversary, celebrating the year of double anniversary: sixty-year of IPE and fifteen-year of Visionnaire, and continued with Issue 1 | Beauty with a special double cover dedicated to the new Beauty Tales advertising campaign.
Our magazine is printed on Magno Volume paper. Visionnaire has FSC™ - C147146 and PEFC/18-31-1067 certification from 2017.