New Opening: Visionnaire Wuhan
New Opening: Visionnaire Wuhan
Visionnaire expands its horizons by opening the new showroom in Wuhan, the birthplace of the Chu culture and one of the oldest cities in China, which is undoubtedly a strategic hub for the brand in Central China. The new Visionnaire store is located on the 1st floor of the Ayd Home Furnishing Hall, No. 38 Xudong Street, Wuchang District, bordering the Yangtze River to the west and the East Lake to the back, in the heart of the business district.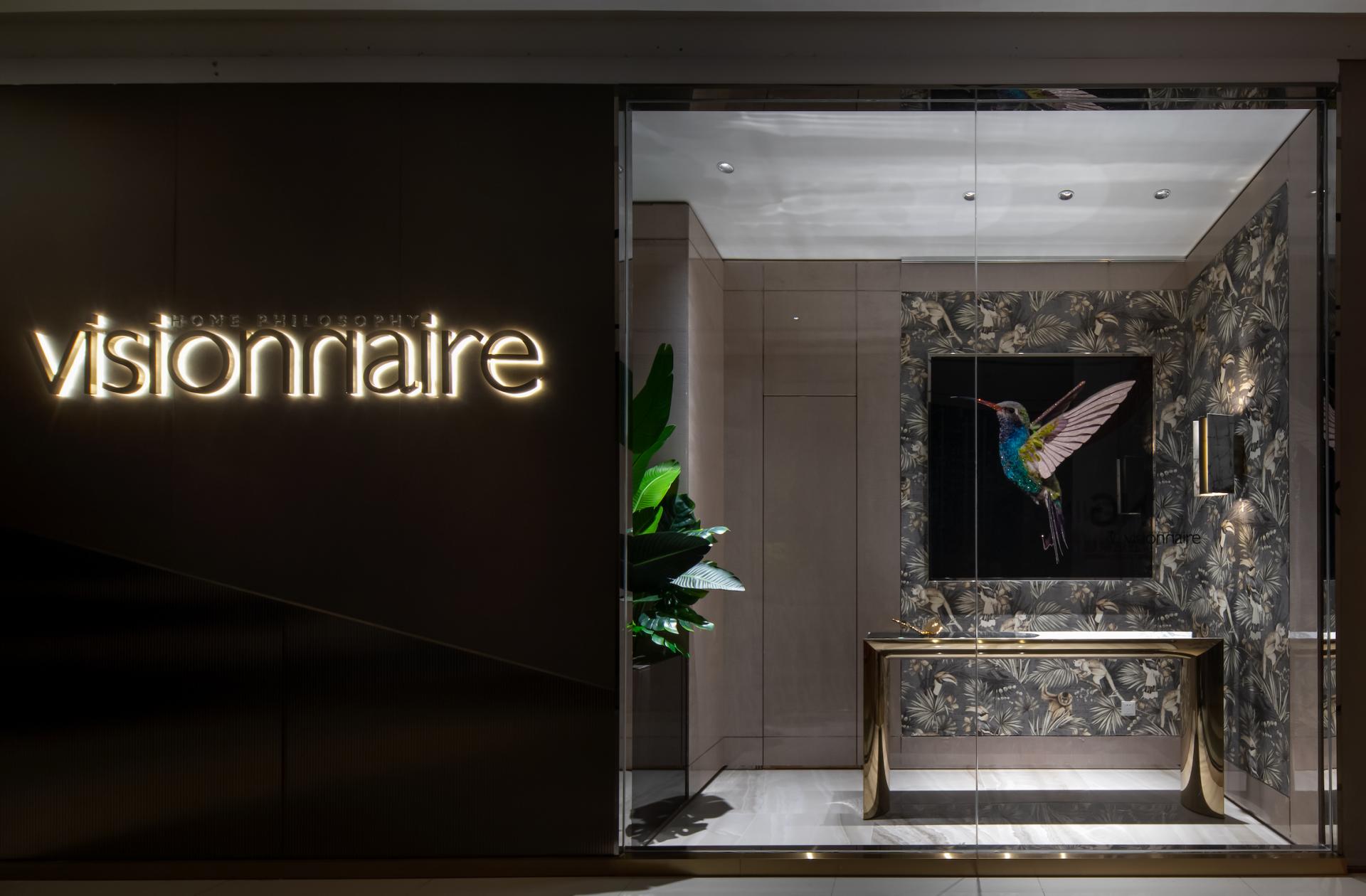 Wuhan showroom is a space where guests can immerse themselves into the brand's values, Made in Italy, sartorial vocation and one-of-a-kind approach to design combined with local style, culture and flavor. 
The 300-square-meter showroom displays a VIP reception room and all the home's areas, from the living room, bedroom, to the dining room... to meet the idea of your dream home.
I. Living Room
The path into the Visionnaire home philosophy starts with a set of iconic pieces such as Babylon sofas and the Egmont low table, designed by Alessandro La Spada, featuring an impressive workmanship of the marble with a double-patch finish, half glossy and half hand-crafted in Galuchat effect.The Equinox console shows a professional sound system through a built-in bluetooth speaker, which can be easily connected by mobile phone.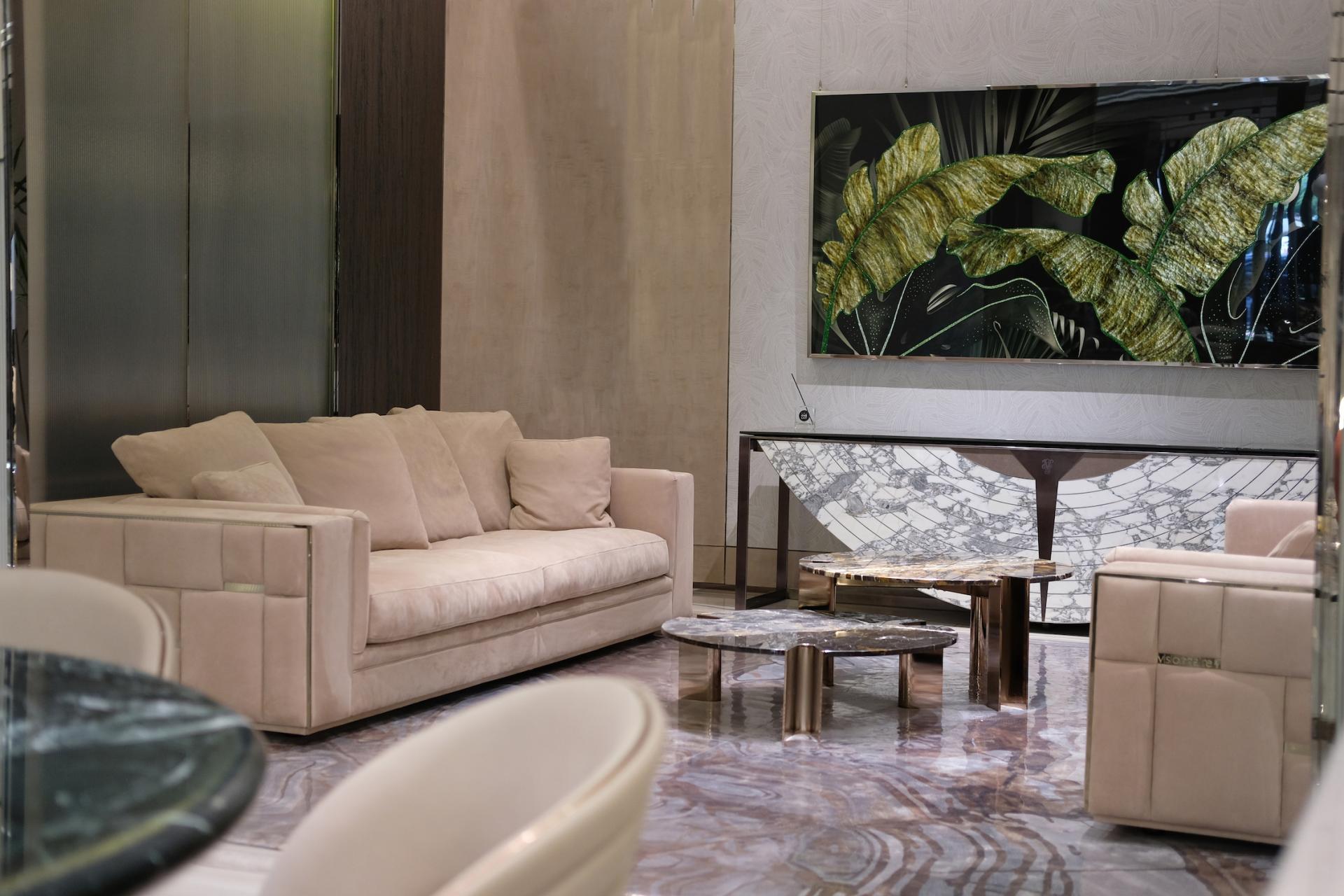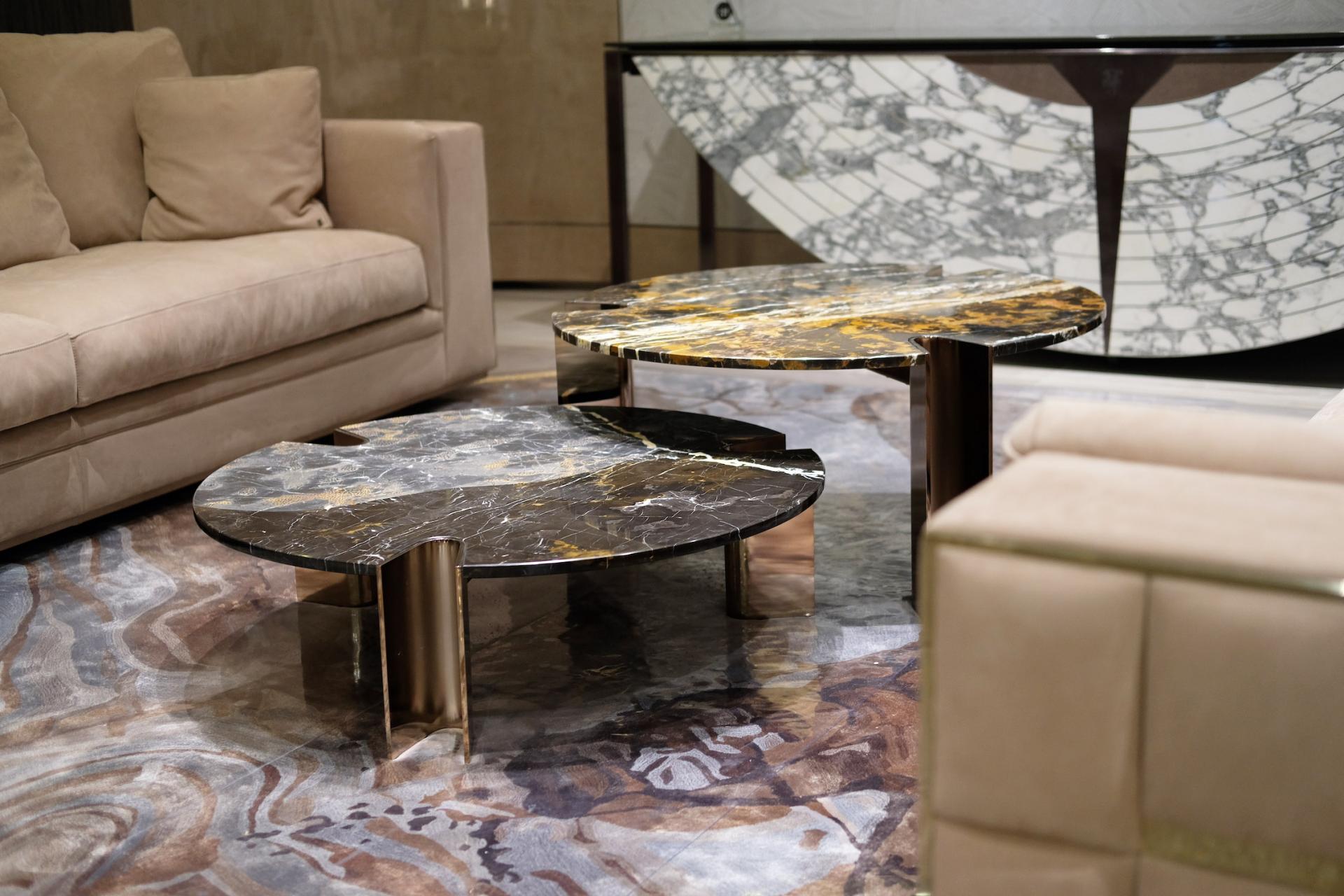 The Bastian sofa by Mauro Lipparini with a King's Cross low table inhabits another iconic area. A screen-like partition in the background, outlined by a circular strip of light, looking like a crescent moon. Opposite the sofa set there is a pair of cozy Adele armchairs, designed by Marco Piva.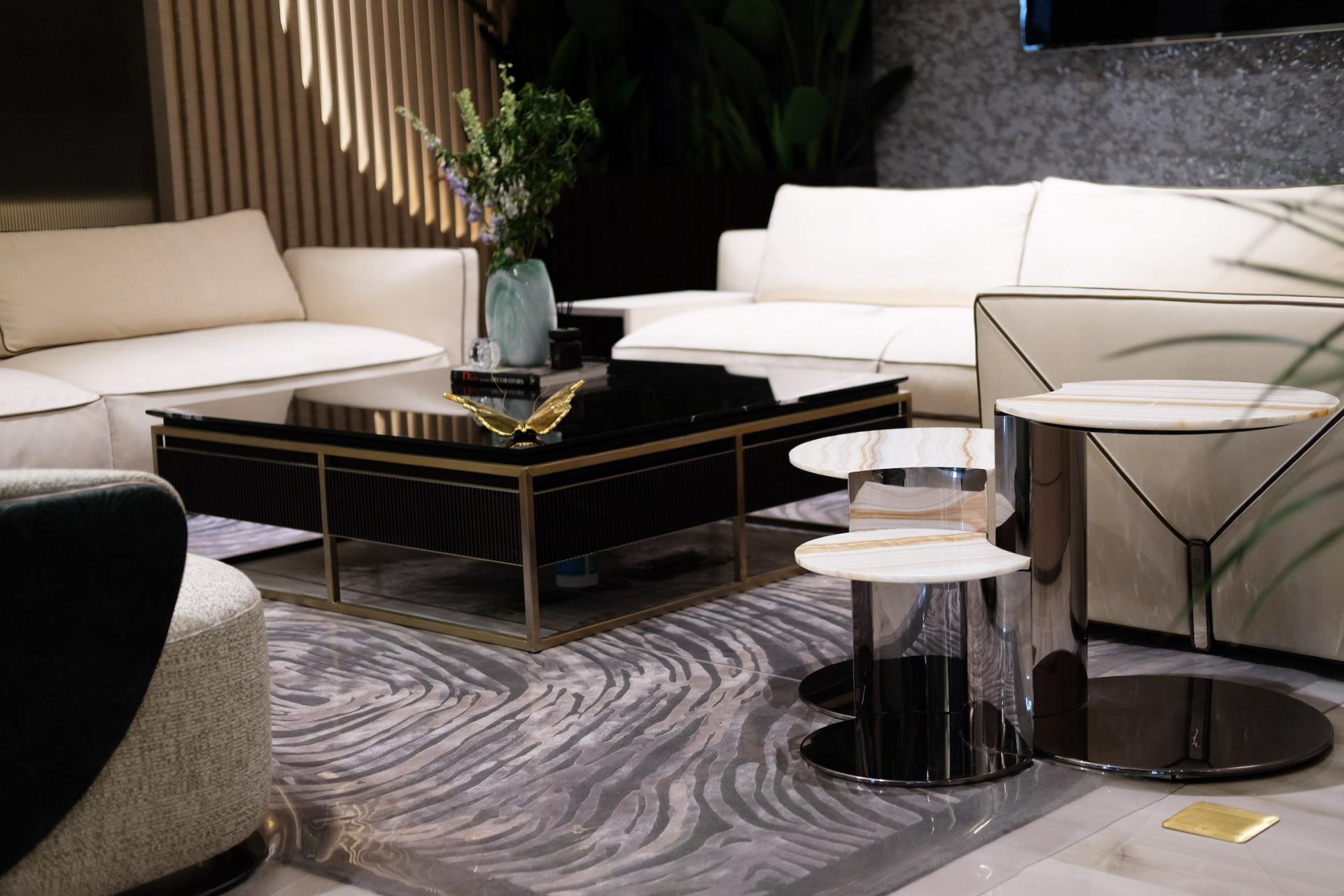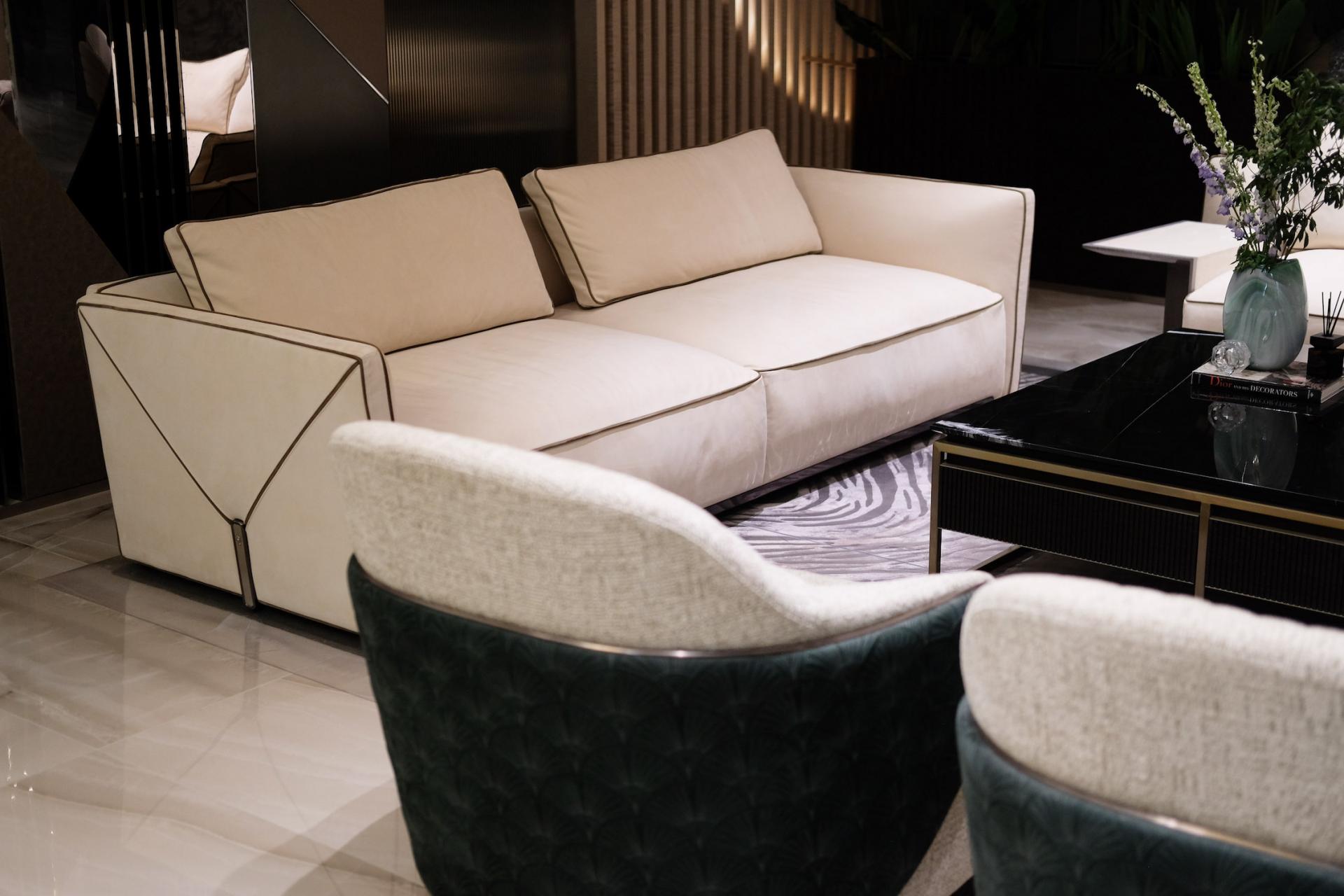 In the centre of the showroom, lives the Backstage designed by Fabio Bonfà, with a sofa characterised by its clean silhouette and its free modular configuration and a single armchair  to suit all space requirements. The Aurora console, designed by Steve Leung, is a stunning piece of semi-precious stone appliqué that is instantly hit.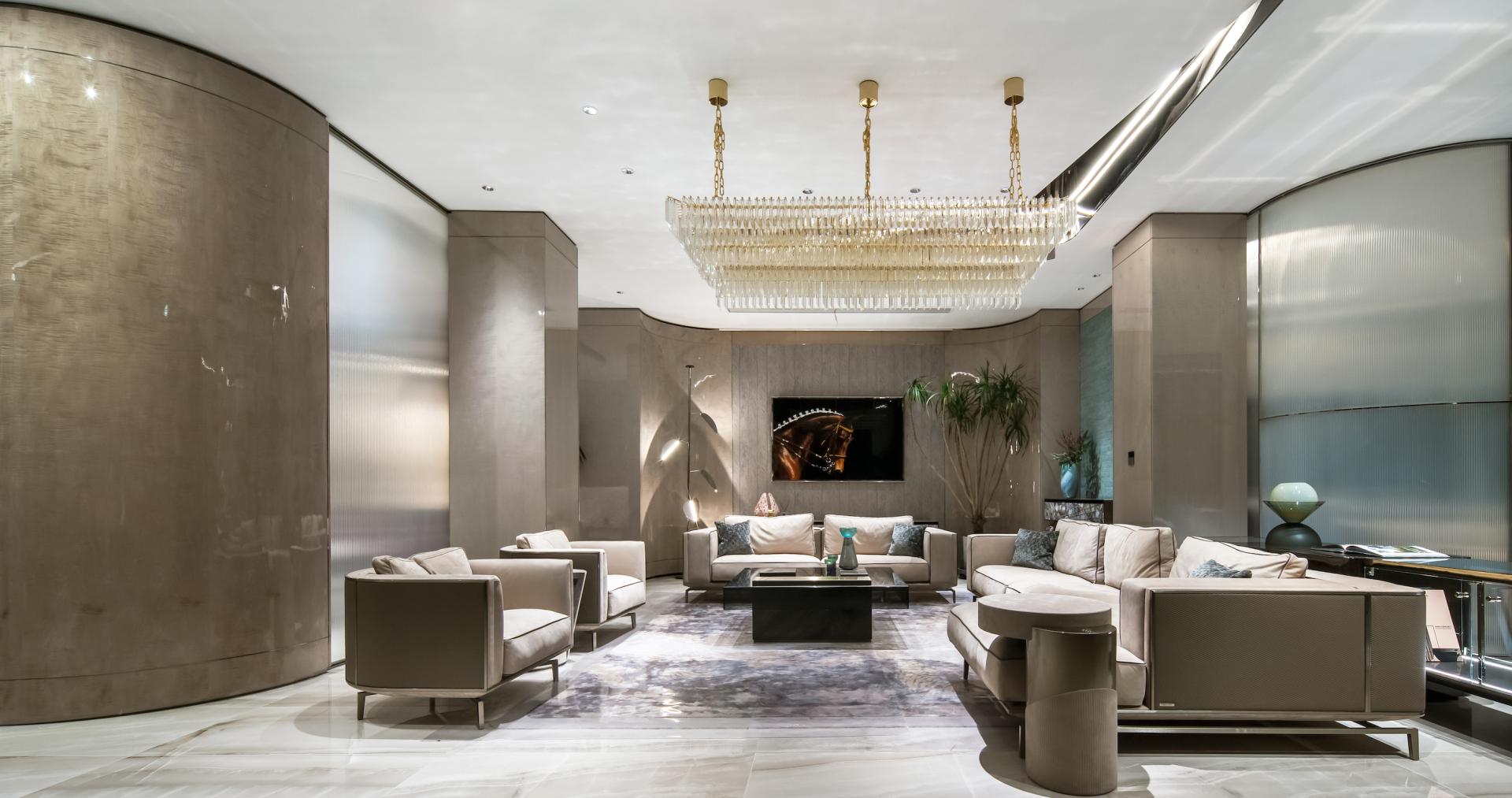 II. Dining Room
The curved glass partition that runs the length of the Wuhan showroom is one of the most ingenious design features. In the Kerwan dining room, the curved marble table legs, a signature touch of Alessandro La Spada, echo the setting behind.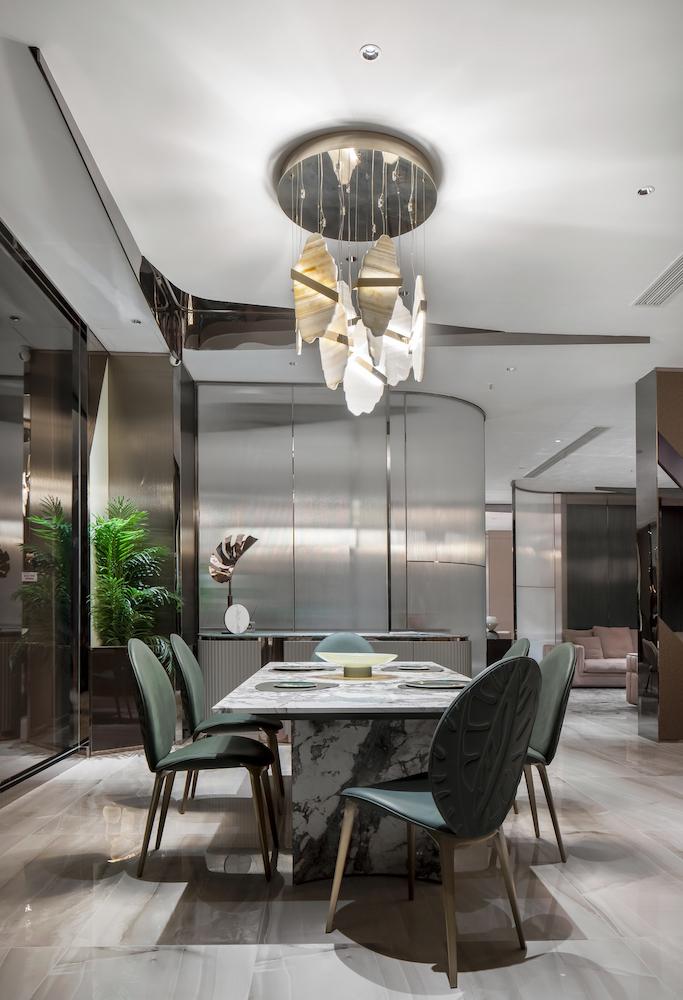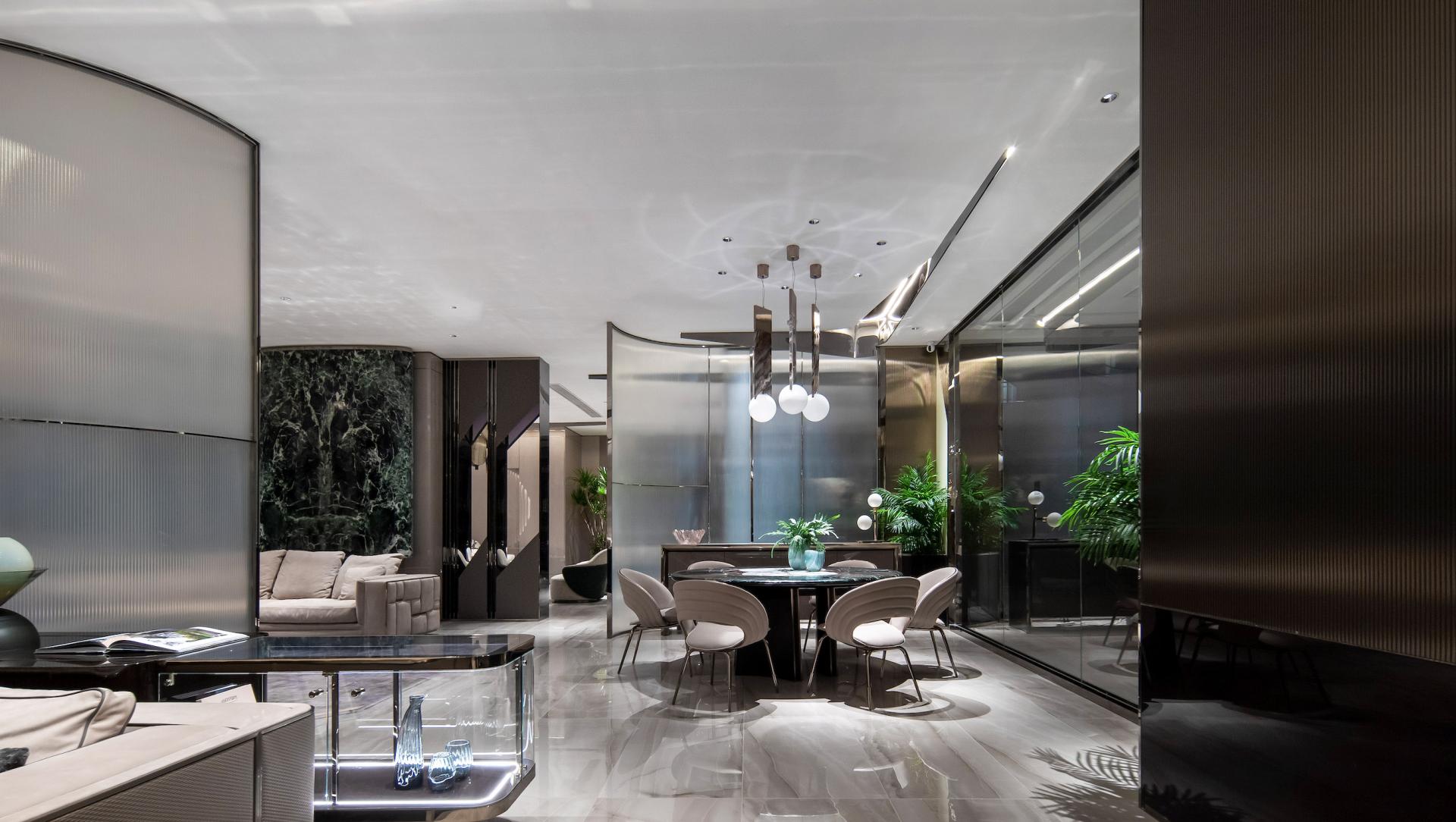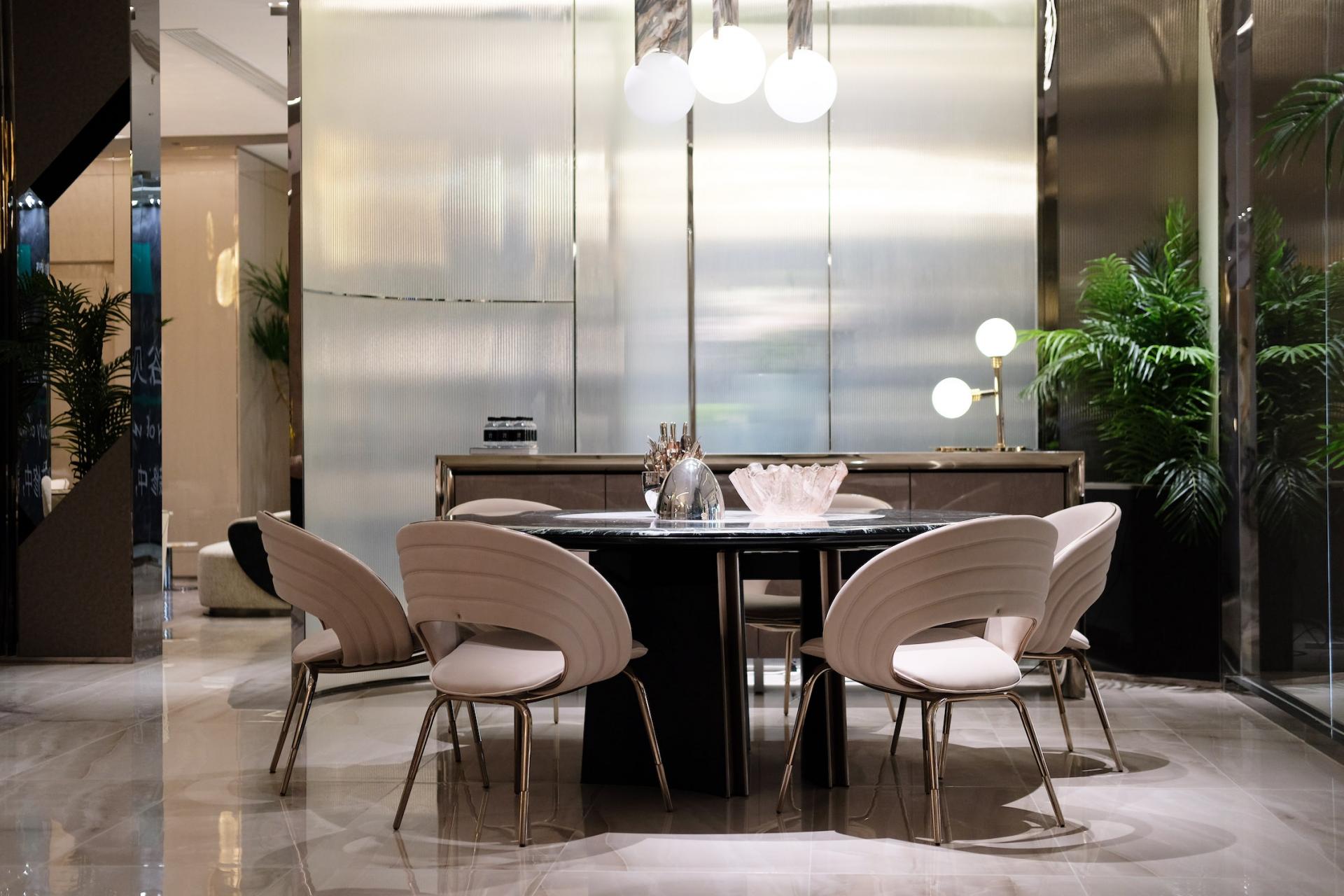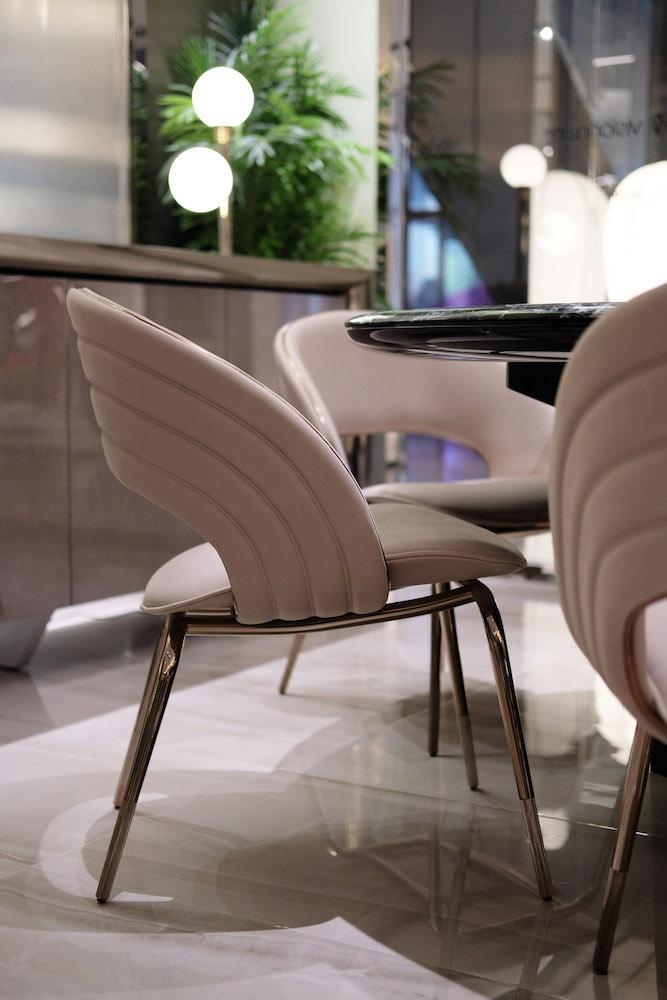 III. Bedroom
The Cà Foscari bedroom features a masterpiece with a pure white headboard inspired by the natural undulations of the snow-capped mountains, in dialogue with the Rosemary armchairs for a romantic feel.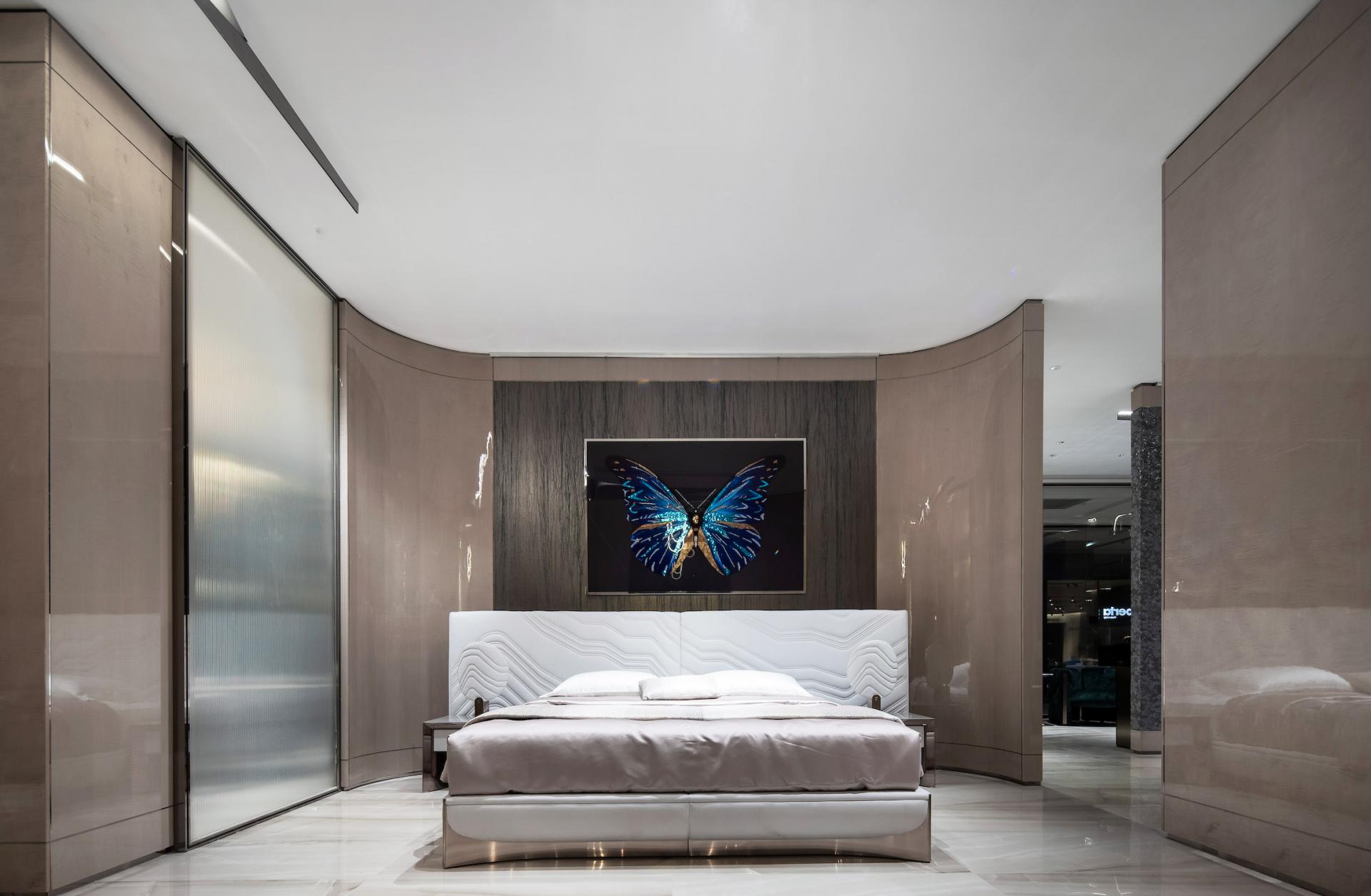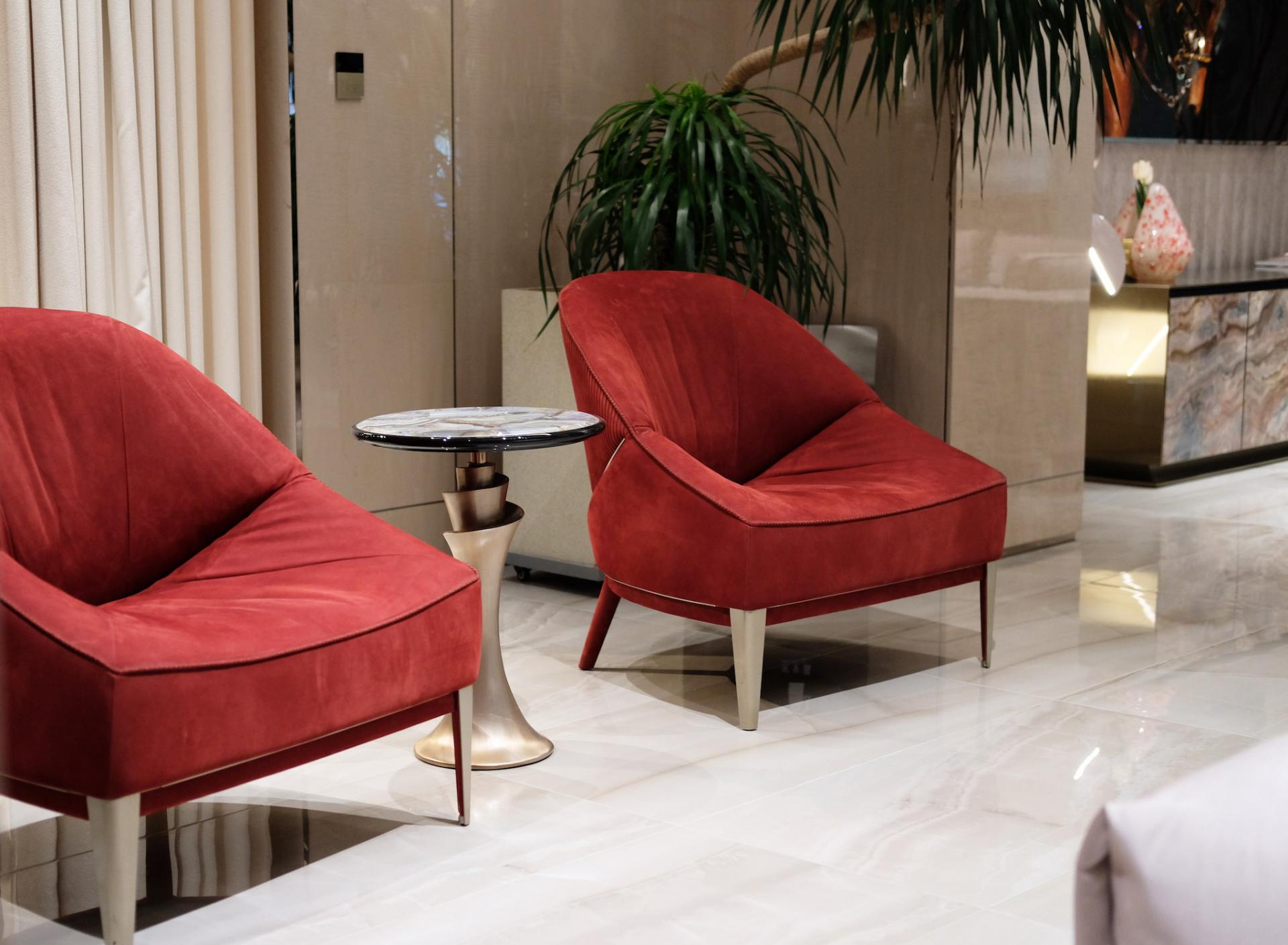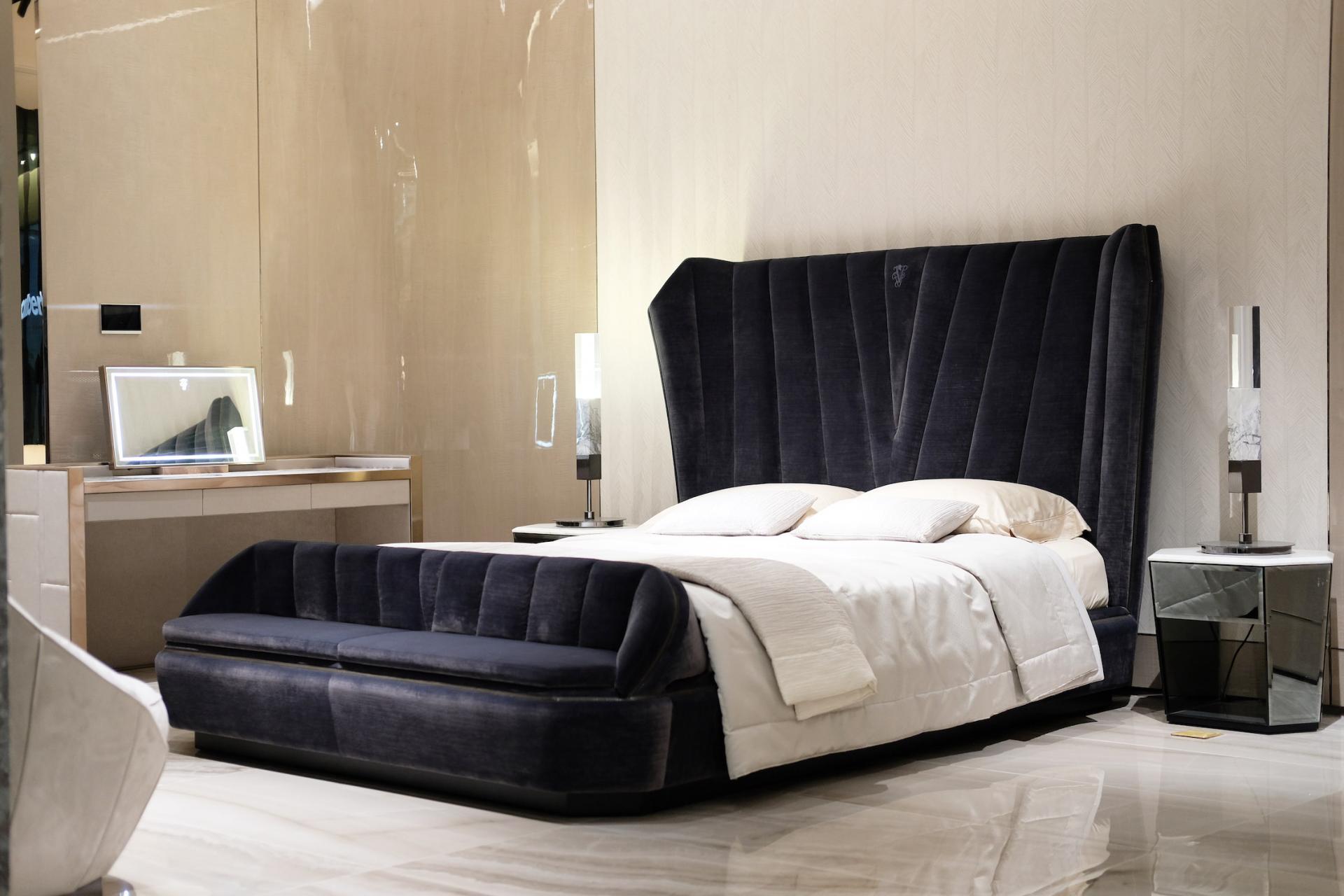 IV. Office Room
The Jet Plane desk and Planet office chair, designed by Steve Leung, create the perfect combination for a study. The legs e storage space are curved from any angle of view, covered with delicate quilting details, and the comfortable knee space make it both practical and design-oriented.
This contemporary mega-city, the land of nine provinces, offers us endless inspiration and surprises. Visionnaire joins you on the banks of the Yangtze River with its unique design approach.