LuisaViaRoma Good Vibrations
LuisaViaRoma Good Vibrations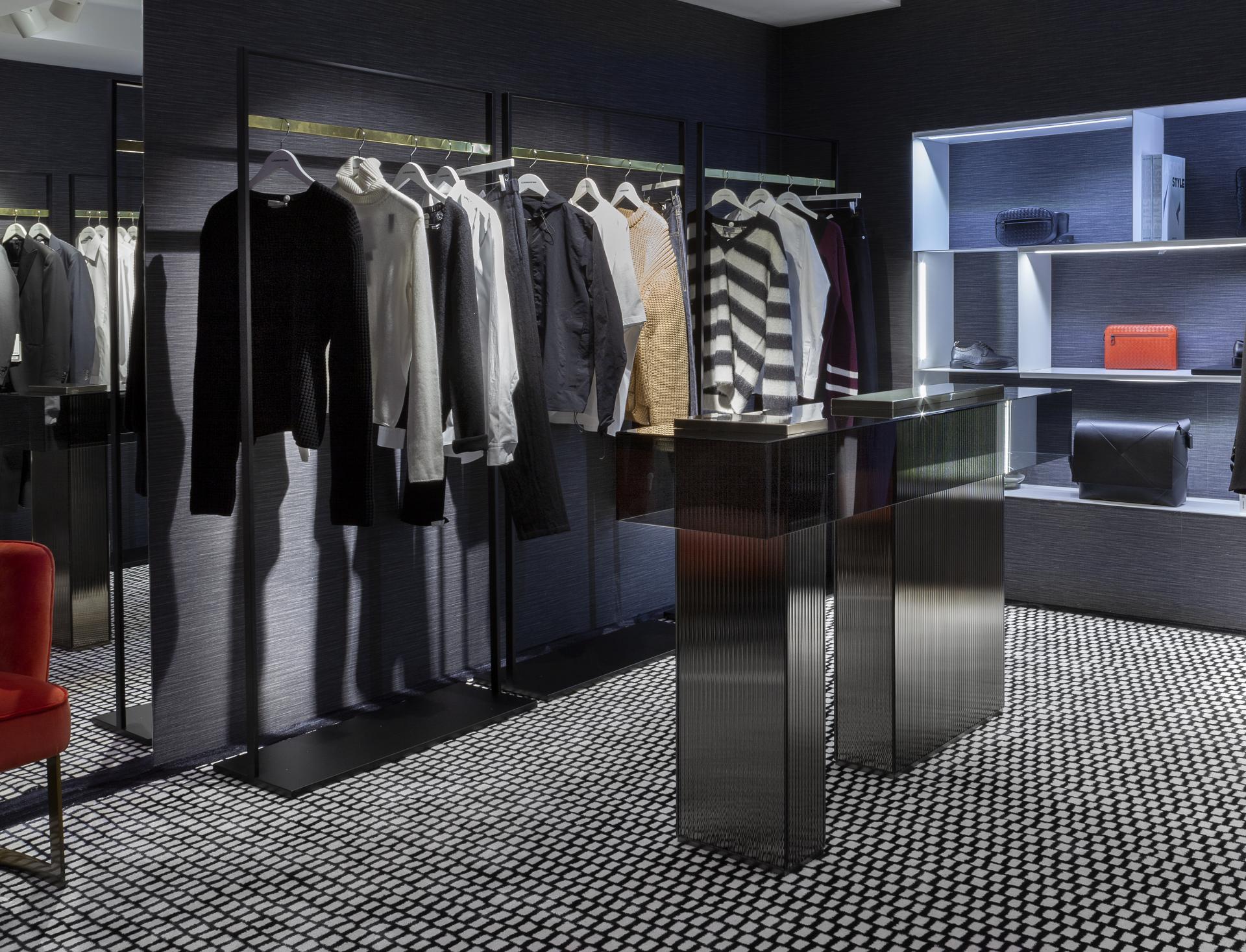 For the occasion of LuisaViaRoma's 90th anniversary, architect Claudio Nardi, long-time partner and friend, transforms the Florence store into 'Good Vibrations'.
The installation is inspired by the vibrations of black and white. Nardi creates a play on geometrical textures and forms with golden flashes of light that intertwine with one another which create and convey emotions of an urban stroll.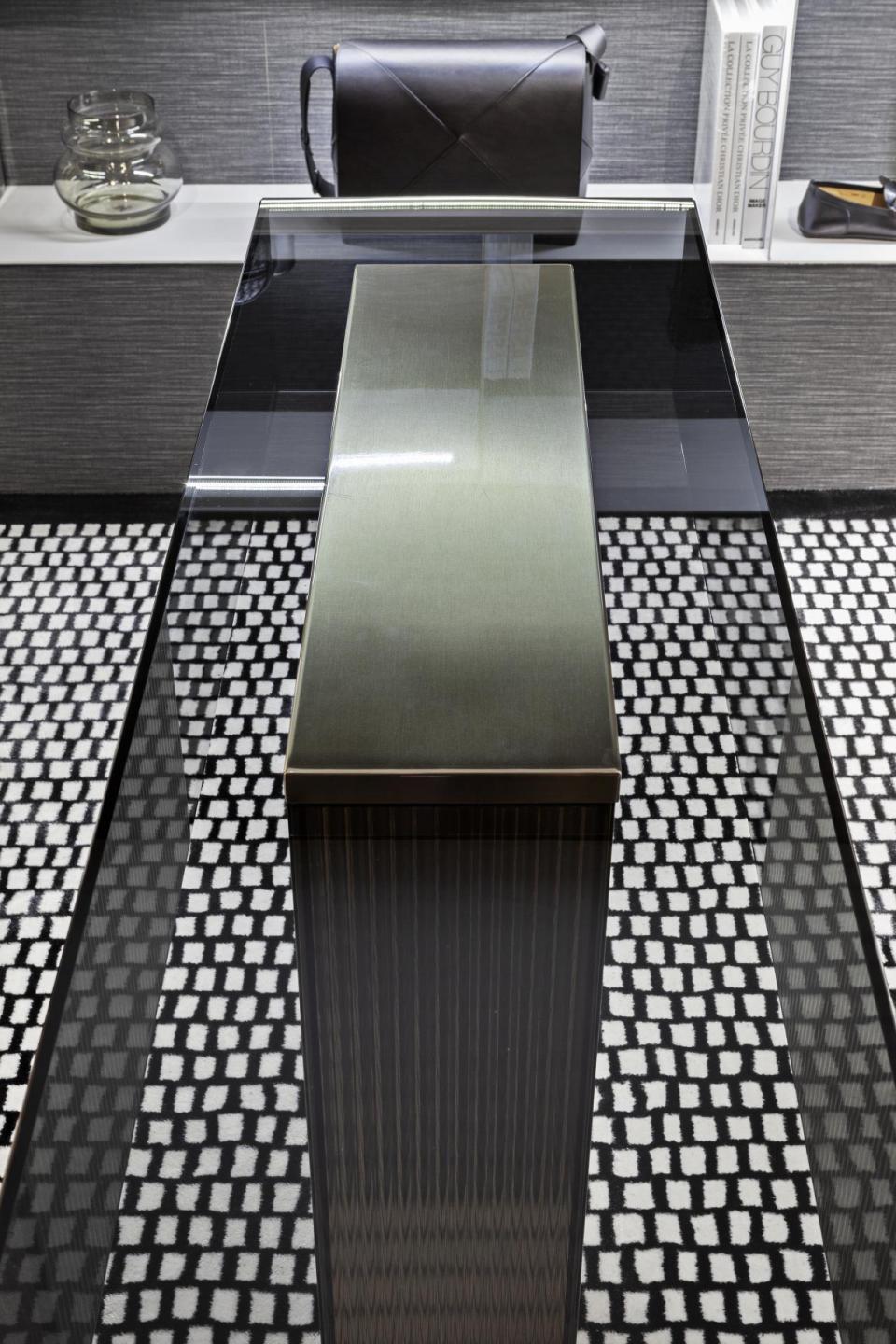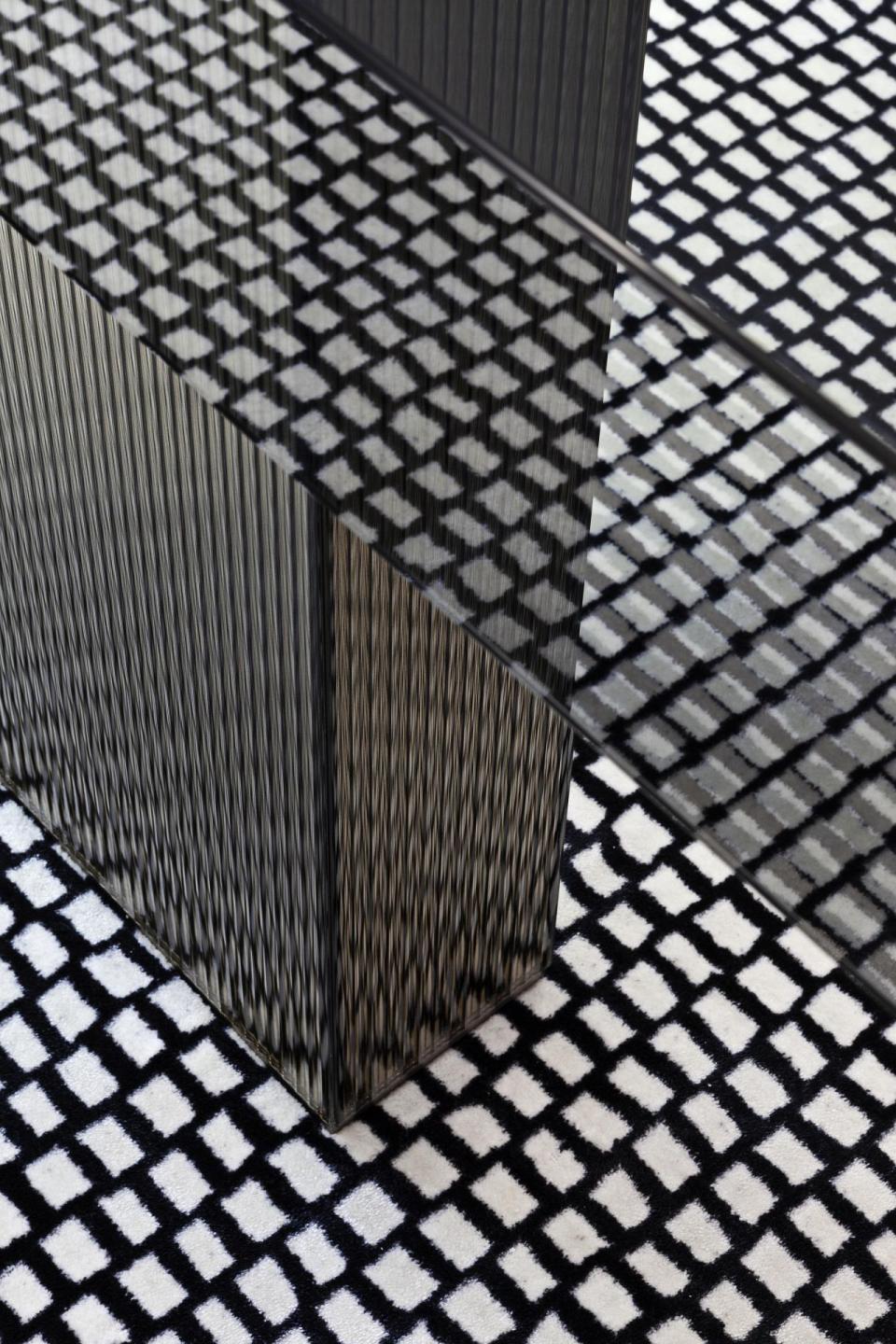 The architectural elements, decorations and materials act as graphical tools that dress the space: the carpet has the effect of elegant and designed pavement while the arches of the windows transform into ethereal of an imaginary theatre. The result: Inspirations from the traditions of architecture, art and craftsmanship from the 1900s intertwine and flow in a kaleidoscopic space; the space also pays a small tribute to Carlo Scarpa, Giò Ponti and all the great masters of modern architecture. 
Among the elements of the installation Marty consolle, design by Marco Piva for Visionnaire.