Leonardo bookshelf winner 2023 Wallpaper* Design Award
Leonardo bookshelf winner 2023 Wallpaper* Design Award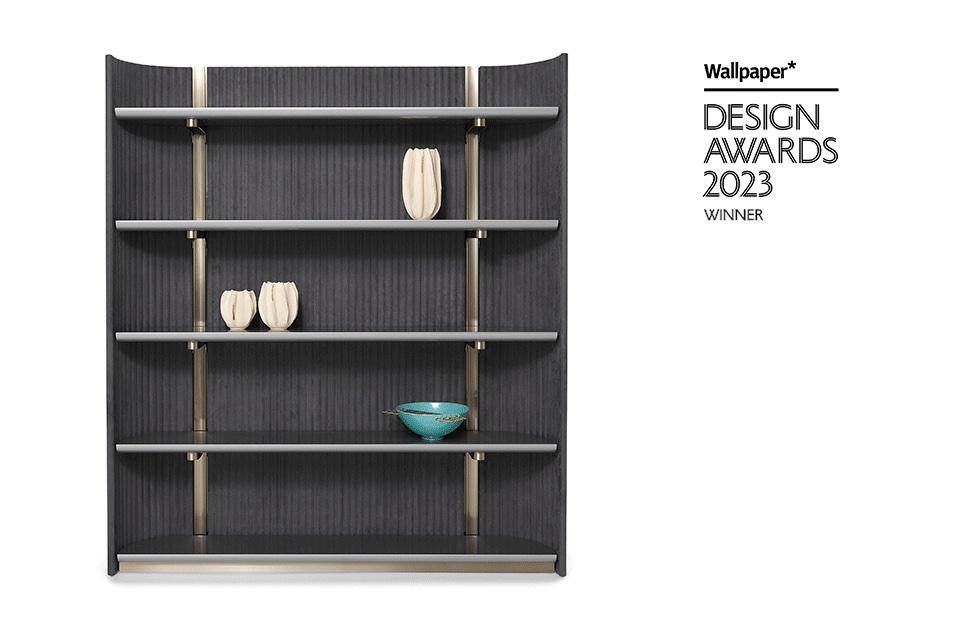 Visionnaire is glad to announce that LEONARDO bookshelf, designed by Alessandro La Spada, is the winner of 2023 Wallpaper* Design Awards in the Best Sleeper Hits category. 
The Leonardo family has long been one of the most iconic series of the brand's soul designer Alessandro La Spada, with its signature elements including the vertical texture of the cannetè and the identifiable rounded internal cut. The Leonardo bookshelf continues this language, with its open design and soft backlighting, making it the perfect shelf for a space where books or your beloved collection can shine. The leather or fabric-covered cannetè back panel also reveals an embossed effect when illuminated, making an understated yet sophisticated backdrop.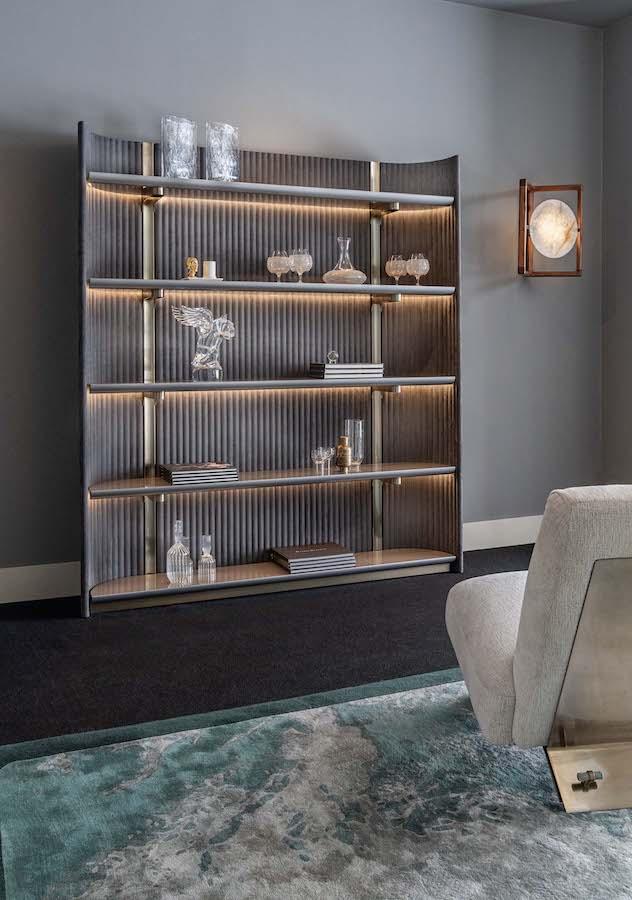 VISIONNAIRE HERITAGE AWARDS WITH WALLPAPER*
In 2022, the floor lamp Apple by m2atelier won the Best Rock Stars category. Apple is named after the playful "handle" at the top like the stem of an apple, through which the user can easily rotate the diffuser, and its base In Travertino, Botticino or Carrara marble, it is a simple yet hi-tech piece with a button on the base to adjust the intensity of the light and create an enchanting ambience with ease.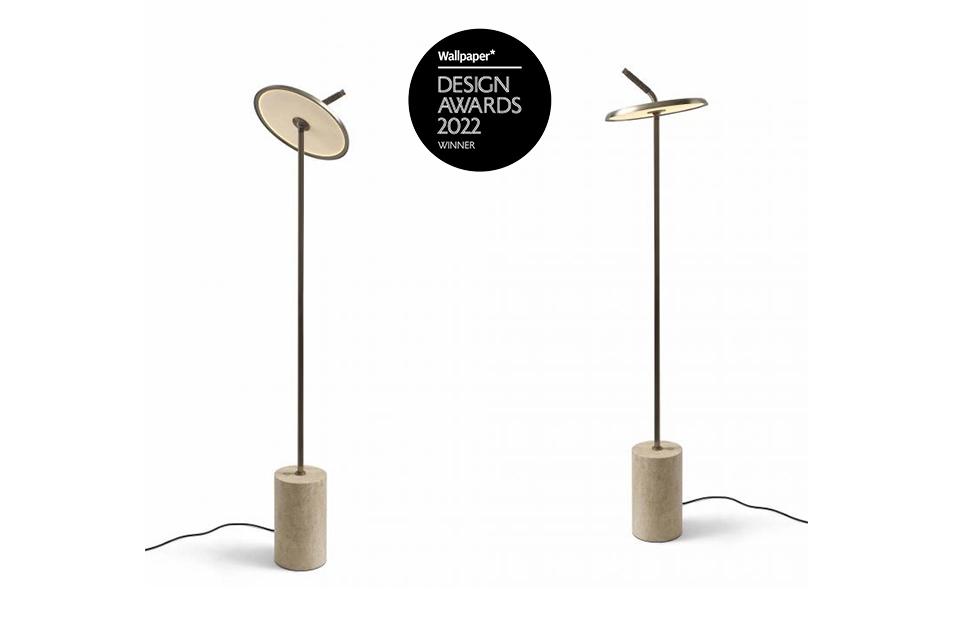 In 2021, the Admeto coffee table designed by Marco Piva won the Best Curves category. With its light, smoky glass table top and base made of metal and marble with grooved stripes, this coffee table becomes a solid but not heavy combination.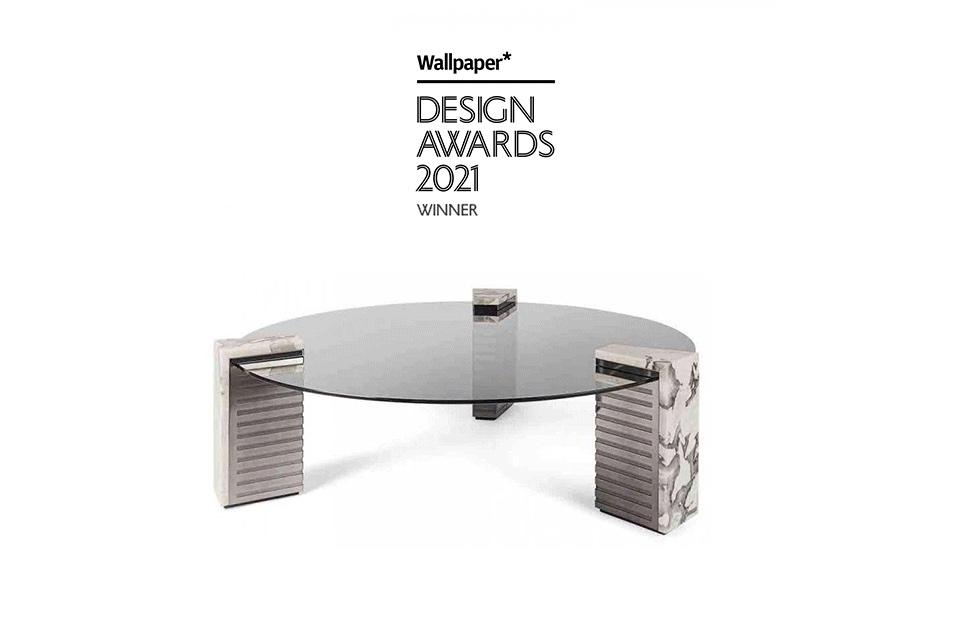 In 2019, the Marty console, also designed by Marco Piva, won the Dream Factory category. Metal, mirror and glass are dreamily combined to form this elegant and light side table.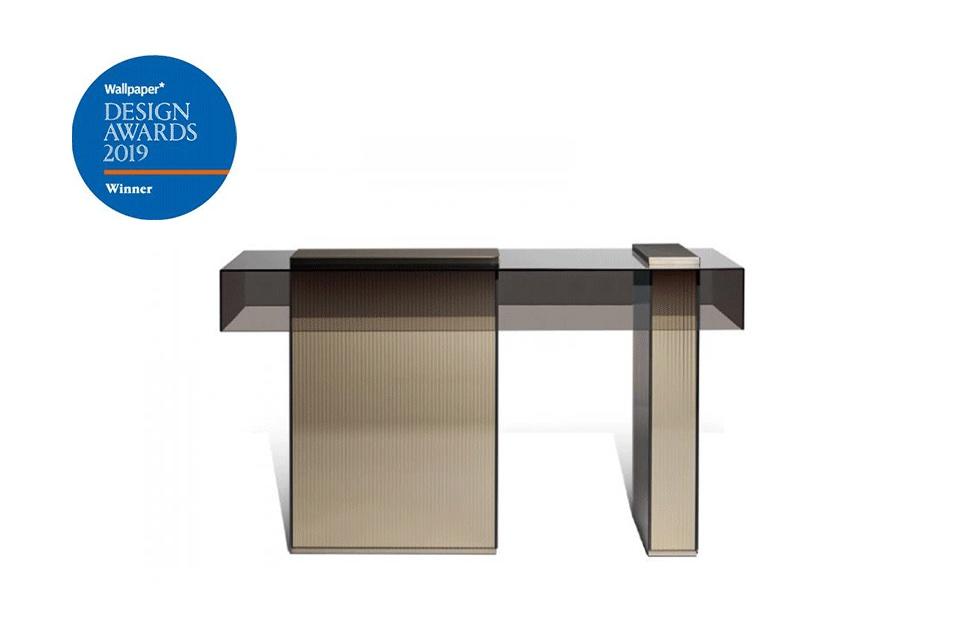 In 2017, Tea-Party, a coffee table designed by Alessandro La Spada, won the Best Stripes category. It is a game of yin and yang, with a white "cut-out" effect that is actually derived from the filling of carrara marble.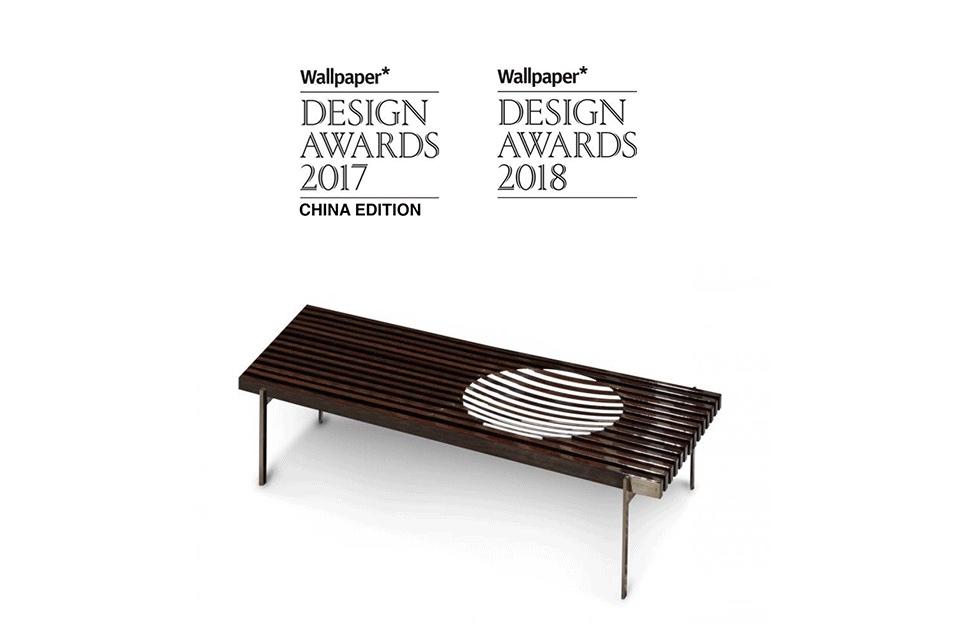 Visionnaire creates the beauty of the home with a unique design talent. Touching each object with its own ingenuity brings a succession of excitement to life.