Safari Moon
It's an dreamlike journey through the artworks of 13 artists.
Safari Moon it's the new collective presented at Wunderkammer on the occasion of Milan's 2015 Design week. It's an dreamlike journey through the artworks of 13 artists, who beside of taking the inspiration from the charms of nature, were invited because of their own artisanal values and the employment of Visionnaire's most appreciated materials.
The journey begins with a dialogue between Pascale's Marthine Tayou mix of crystals and other material sculptures, which represents tribal figures conceived as a celebration of life by the renowned Cameroonian artist; Peruvian's Aldo Chaparro, sculptures in black steel, symbolically represents the moon from which the title of this line is taken from. It's then followed by an ancestral memory which is the result for Pastore e Bovina's ceramics, a series of thorny vases finely handcrafted that evoke the cacti or the huts of Africa's red earth.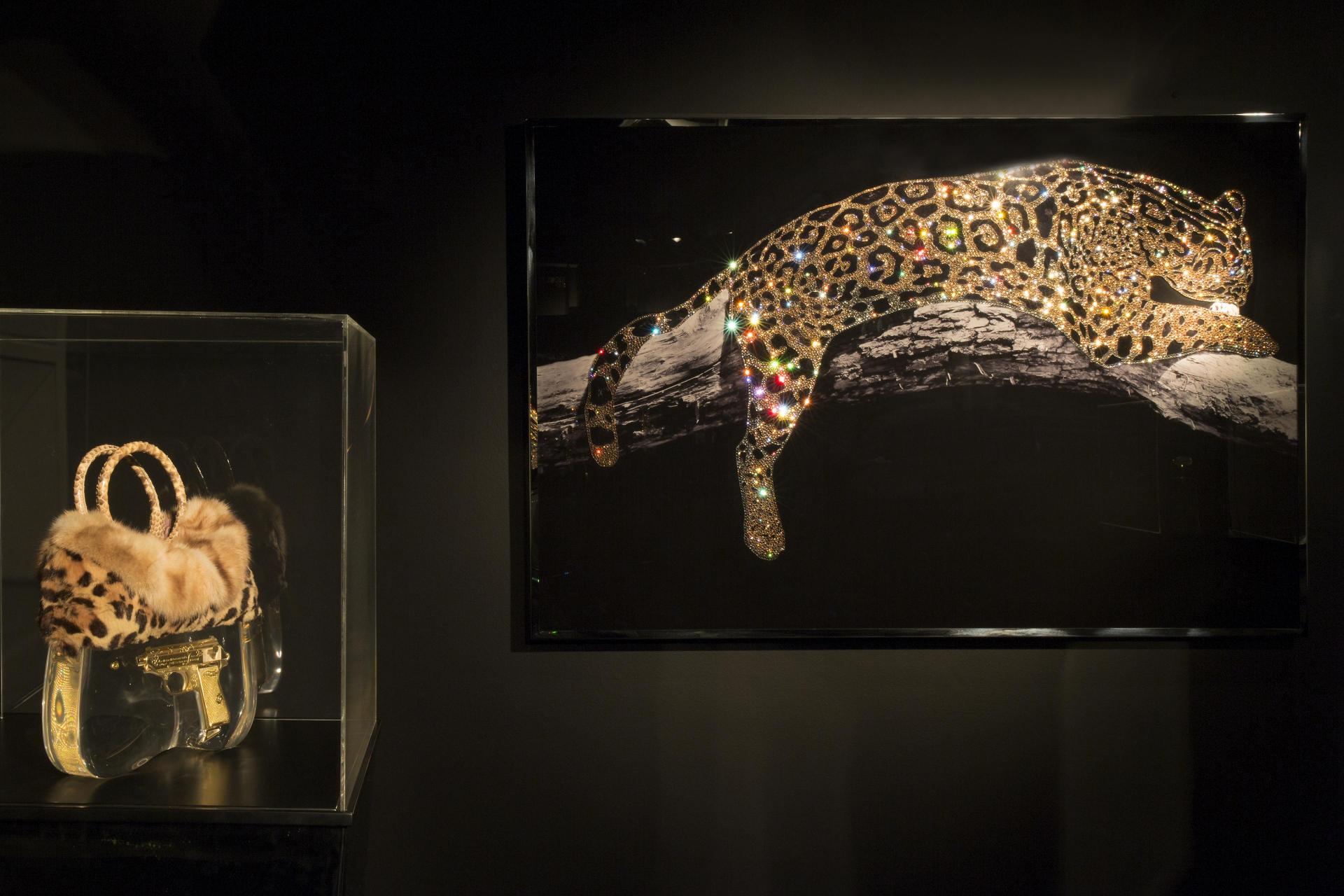 The sophisticated zoomorphic figures by Michele Astolfi, fruit of an exclusive inlay, contrast between photographic images and precious materials such as glasses and Swarovski crystals. The imaginative and seductive taxidermy animal sculptures of Noemi Montanaro are hybridized in porcelain of Capodimonte for the first time. Thousands of game cards shaped into ovoid and imitating feathers, give birth to Nicola's Bolla peacocks which are opposing to the primordial herd of dogs in sandblasted aluminium with no ears, eyes or mouth, from Torino's artist Paolo Grassino.
With artworks designed on book pages, Ekaterina Panikanova evokes a trip with an inner value, where themes like memory and childhood are explored, inviting us to unleash and discover ourselves through our subconscious. Or Claudia Scarsella's artwork reminds us of a long pathway of scientific discoveries, putting us in front of an elaborate staging, metaphysics of an anatomic theatre, with a scenography composed by a canvas and wallpaper background of a divided body, which is amplified in a graphic pattern.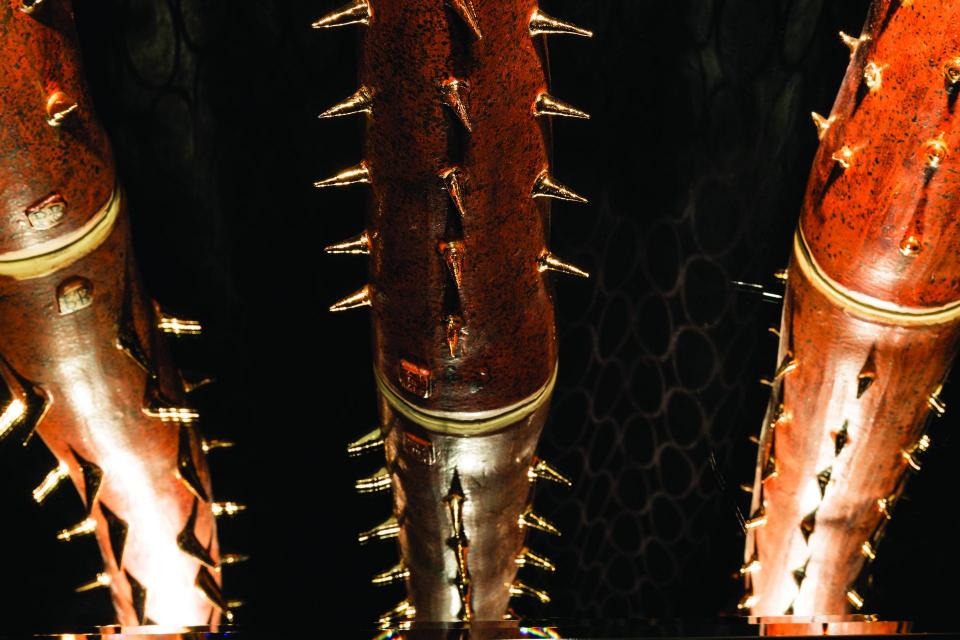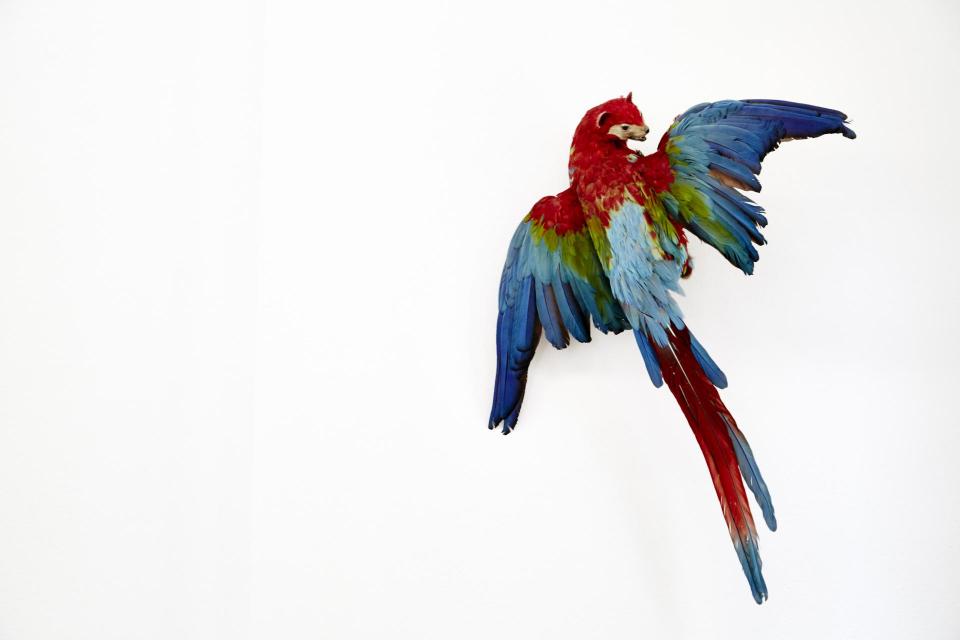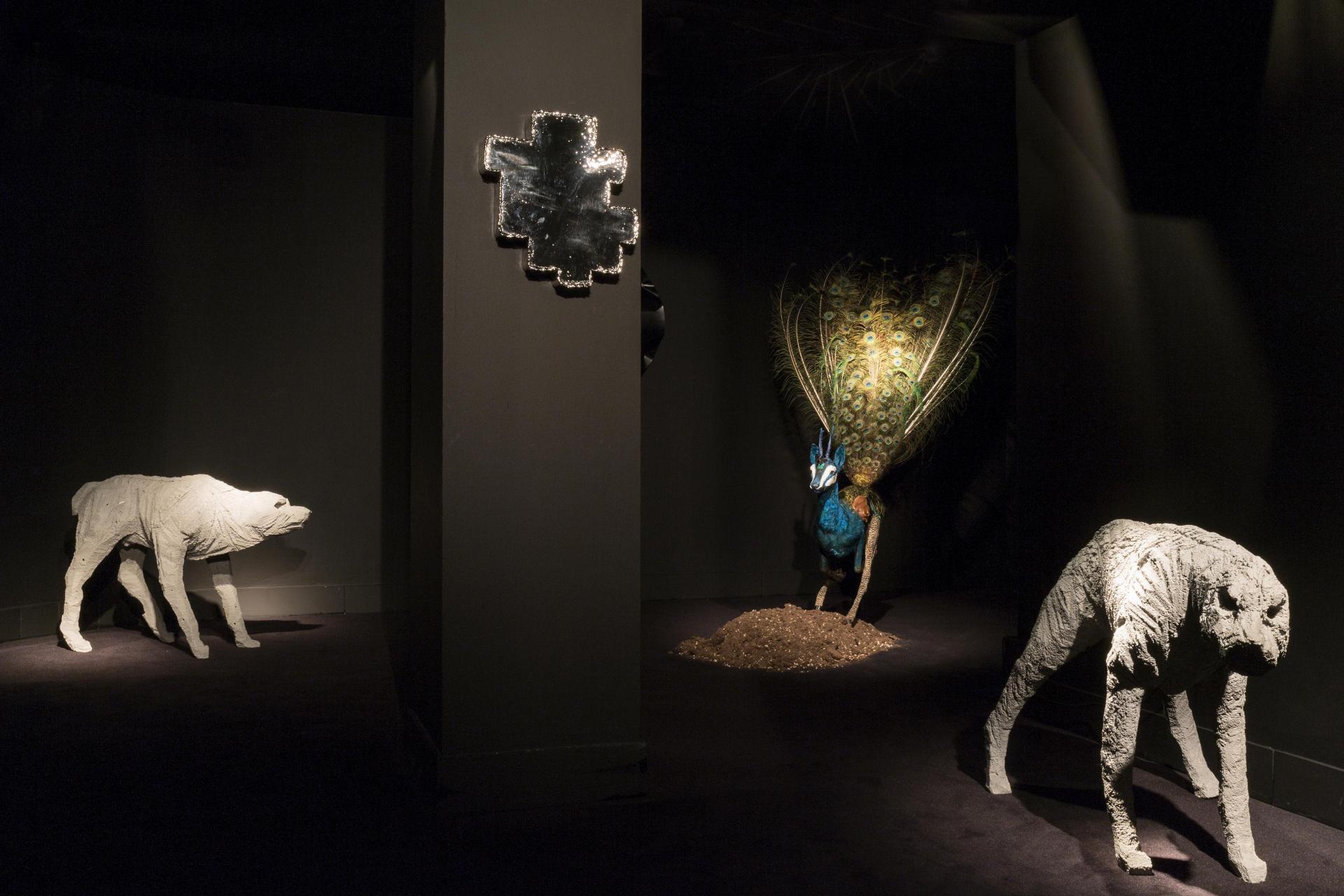 Nature stays as the big source of inspiration for most of the artists involved. The work of Giulia Manfredi comes from a fascination for what conceals the eye, in particular for the telluric dynamics which regulates the development of what resides on the surface. The transparent resin is often used in this key, allowing the artist to englobe the natural elements transforming them into precious relics. Moreover, Ted Noten, the provocative Dutch designer englobes jewels, animals and guns in his acrylic bags offering us a particular view of reality. Alessandro Brighetti continues to surprise us with his hypnotic and surreal inventions; two kinetic flowers whose evocative names of Castore and Polluce represent the most recent fruit of his personal artistic research. Finally, two prototypes in mirroring steel of Nucleo's collective from Torino seem to magnify with their reflective surface the dimensions of the temporal space of an undertaken journey.