Shibari and Duncan - winners of the 2023 Archiproducts Design Awards
Shibari and Duncan - winners of the 2023 Archiproducts Design Awards
Visionnaire is delighted to announce that two products from the new collection Volare are the winners of the prestigious 2023 Archiproducts Design Awards. Launched for the first time in 2016, the annual awards promoted by Archiproducts bring together the leading players in the Design world to reflect upon today's creative scene.
Both SHIBARI armchair and DUNCAN kitchen have excited the jury for concept and design. Moreover, a dedicated jury of specialists in eco-design and sustainability have also awarded SHIBARI with the 2023 Sustainability Award.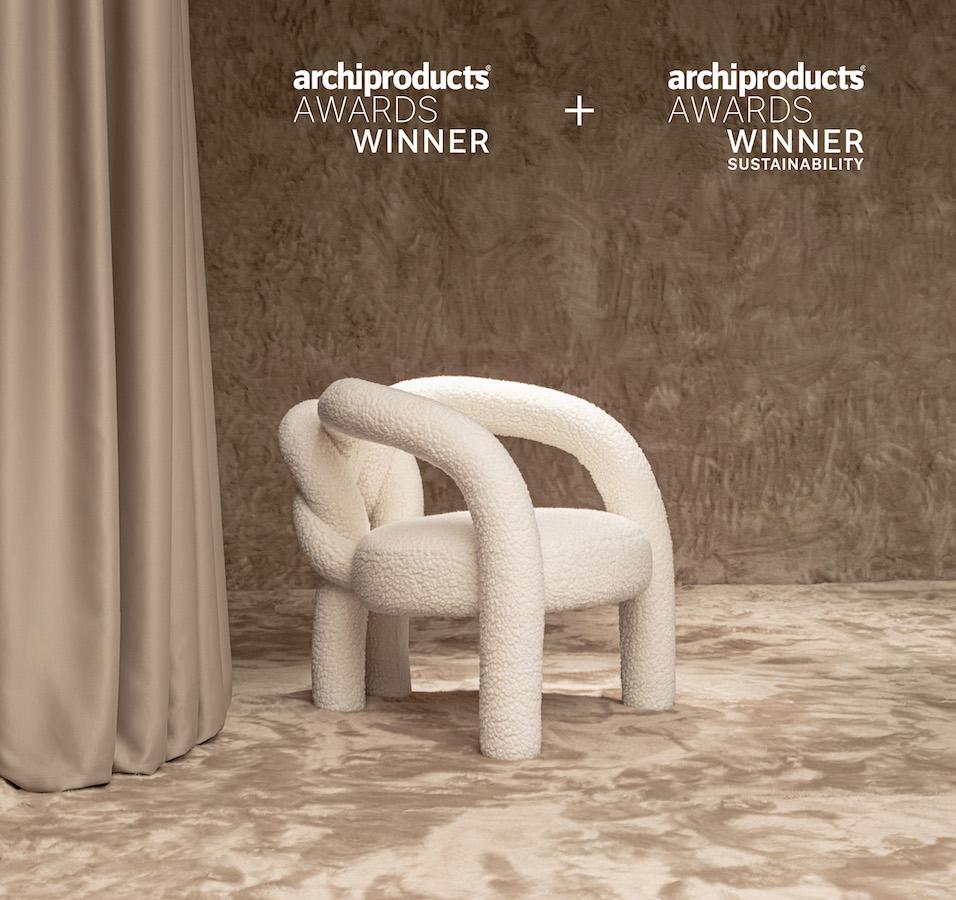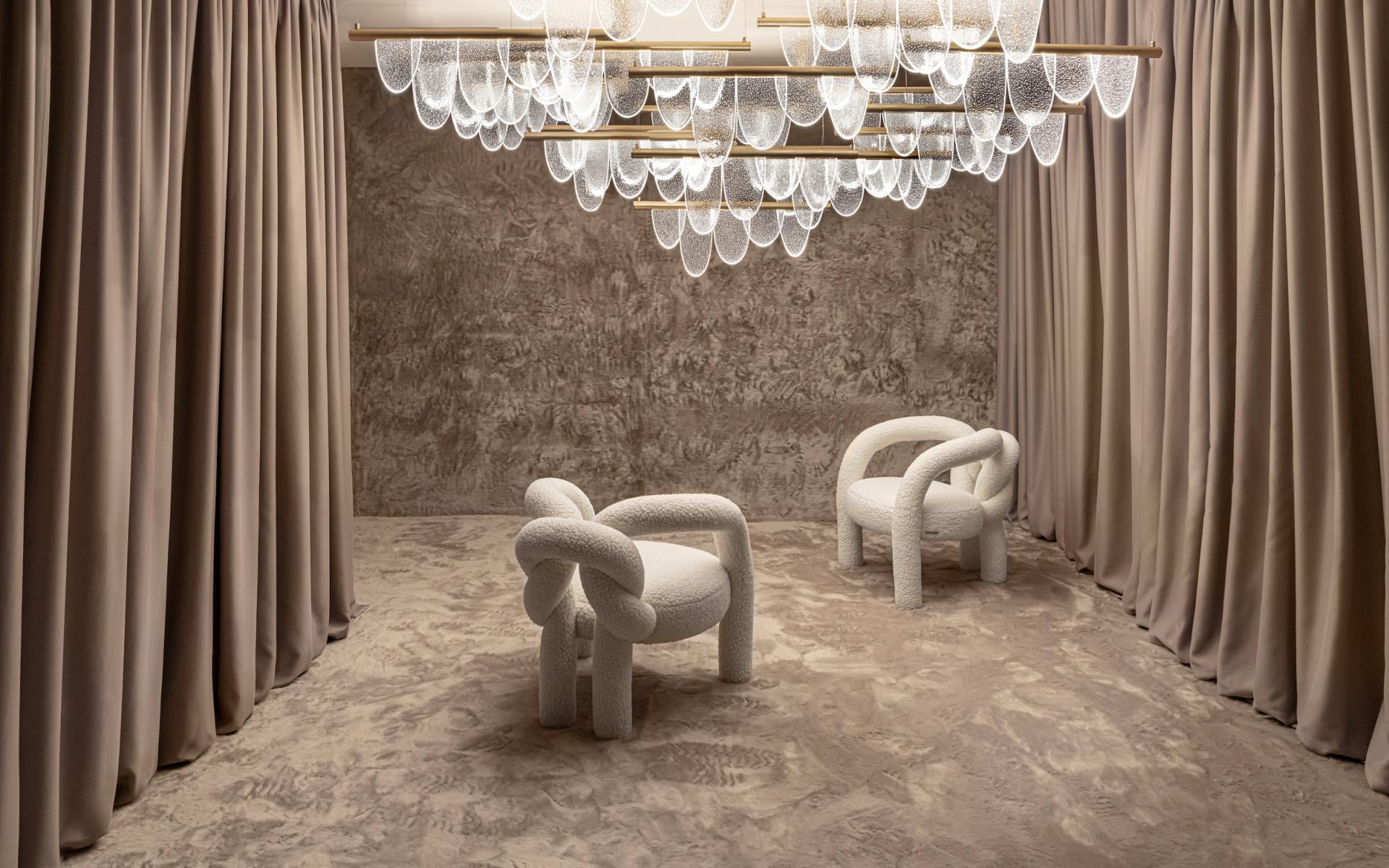 Shibari
The Shibari armchair by Studiopepe features a knot, which since ancient times has acquired a symbolic meaning of connection between two people. The word "knot" has become associated with the word "love" precisely to emphasize the nature of a bond.
The armchair wins the 2023 Sustainability Award for distinguishing features, from the long-lasting fabric composed of recycled wool to the construction techniques adopted to ensure proper disassembly for disposal.
Shibari represents Visionnaire's second win in the Sustainability category, underscoring the brand's ongoing commitment to environmental excellence. In 2022, the Ca' Foscari sofa also has become the winner of the Archiproducts Design Sustainability Awards 2022 thanks to its upholstery, a fabric with highly performing characteristics belonging to the Re-Generation sample book, a research project of the brand in which only those materials that respect characteristics of low environmental impact are inserted and selected.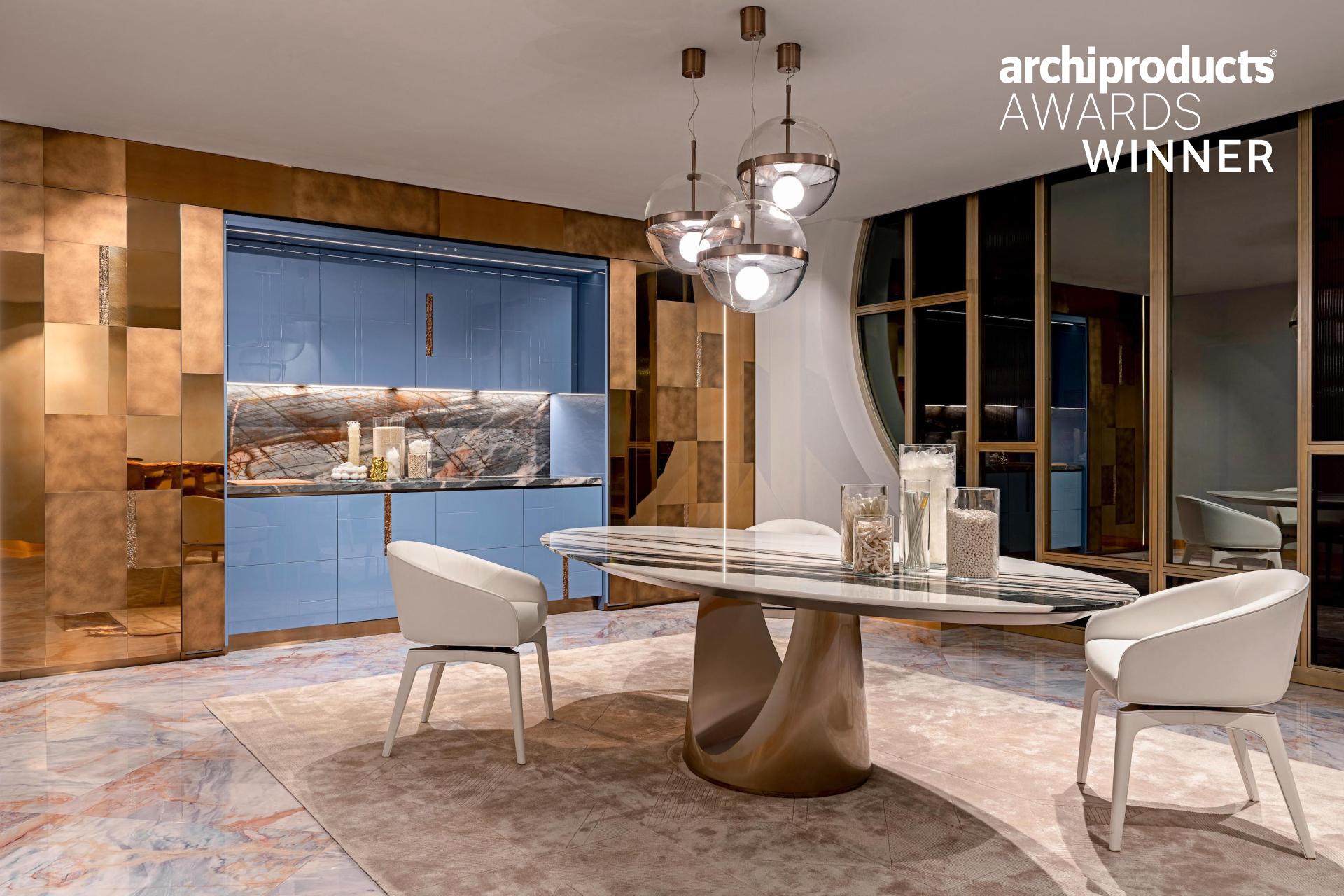 Duncan
Duncan is the new hideaway kitchen designed by Alessandro La Spada, which has been conceived as a treasure chest: the sliding panel is a surface of metal tiles in a polished antique finish, arranged to form an elaborate geometric pattern, which like a frieze and a precious "skin" contains the kitchen inside it.
The brand's Art Director and Co-Founder Eleonore Cavalli and Art Curator Marco Morandini together with designers Chiara di Pinto from Studiopepe and Alessandro La Spada received the prizes from Rossella Arena, International Account Manager of Archiproducts, during the ADA Night in Milano on November 16.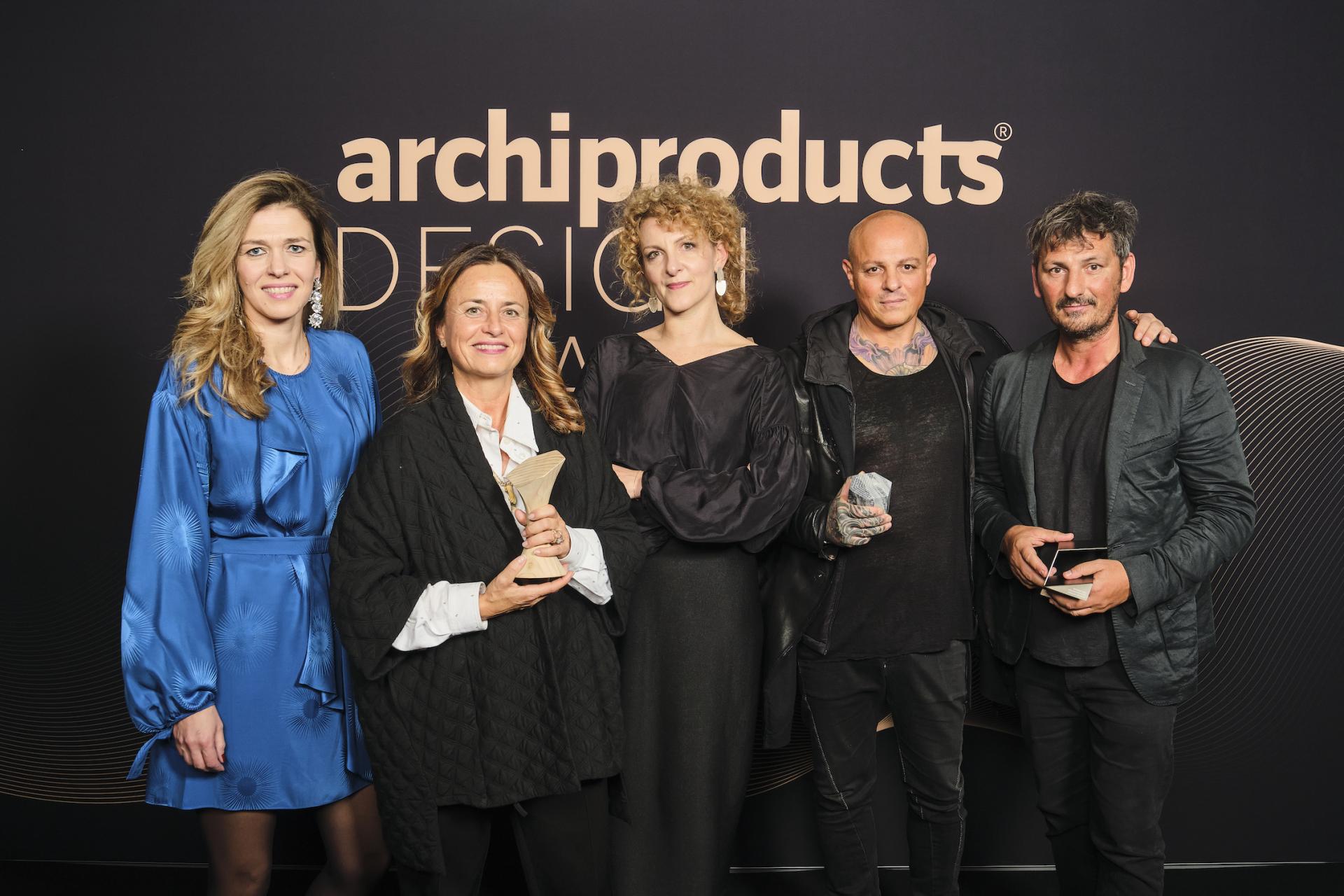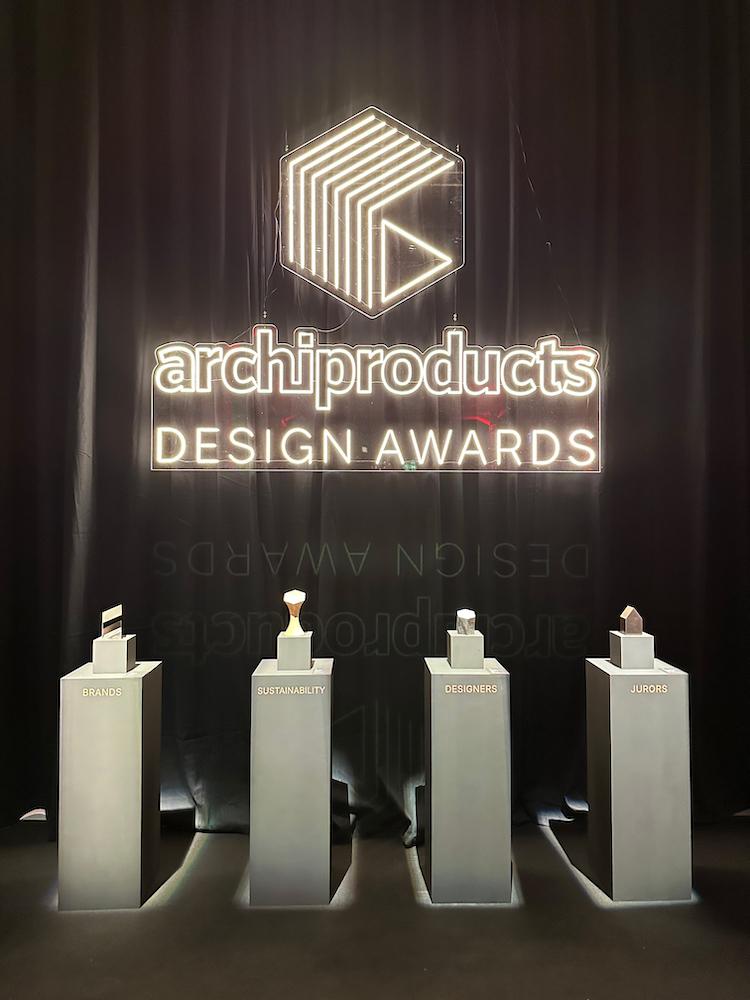 The international jury panel of the 2023 Archiproducts Design Awards includes some among the most sought‑after Architects, Designers, Journalists, Architectural Photographers and Creative Directors worldwide. They acknowledged the outstanding work of brands and designers, looking for objects that make people feel protected, celebrate diversity and move beyond the usual stereotypes.