AN ODE TO THE 5 SENSES: VISIONNAIRE BISTROT
AN ODE TO THE 5 SENSES: VISIONNAIRE BISTROT
In 2008, when Visionnaire chose to open its Milanese flagship store inside the former Cinema Cavour, the company envisioned a space of artistic experimentation, where people would be able to share and "live together"with products through an experience of beauty. The result is the Wunderkammer, an art gallery inside a design gallery, a place for artistic installations that organically extends, or creates a short circuit, into the design activities of the brand, triggering a fertile, regenerating connection.The Visionnaire Design Gallery is a reference point in the Brera district, and now also contains a bistrot, to expand the concept of showroom space into a place of overall wellbeing.
The conceptual evolution of the display space continues today, when Filippo Gozzoli encounters the philosophy of living of Visionnaire and makes it his own, transforming the bistrot into a destination of aesthetic and ecstatic pleasure.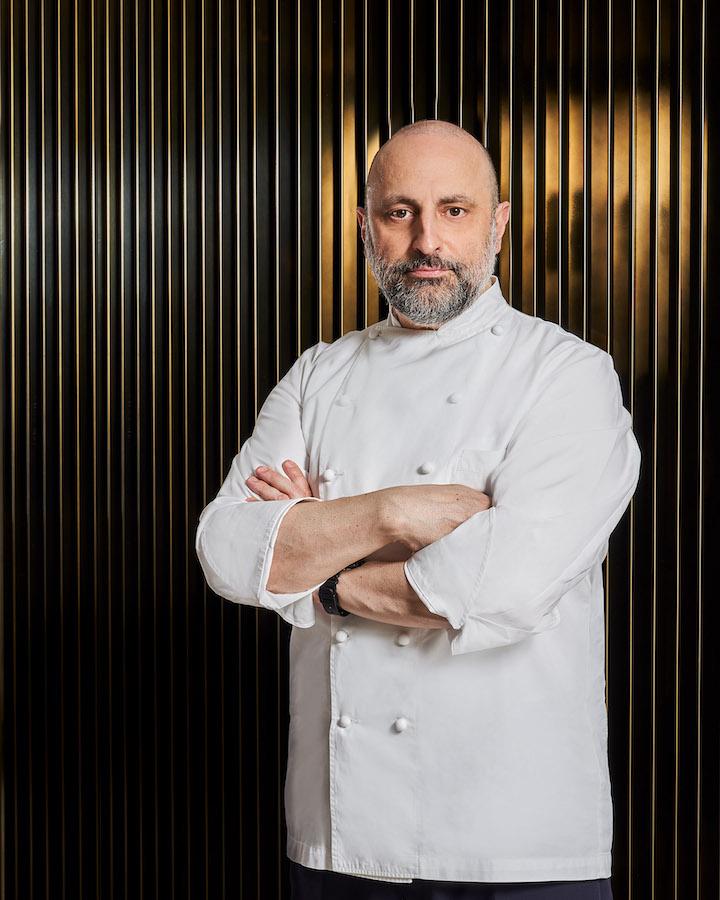 The Visionnaire Bistrot is a project of love and appreciation of Italian culinary culture, discreetly bringing out the best in the finest local ingredients, applying experimental curiosity to new flavors and combinations for a sophisticated international audience looking for a unique immersive experience in a destination full of suggestions between art and design.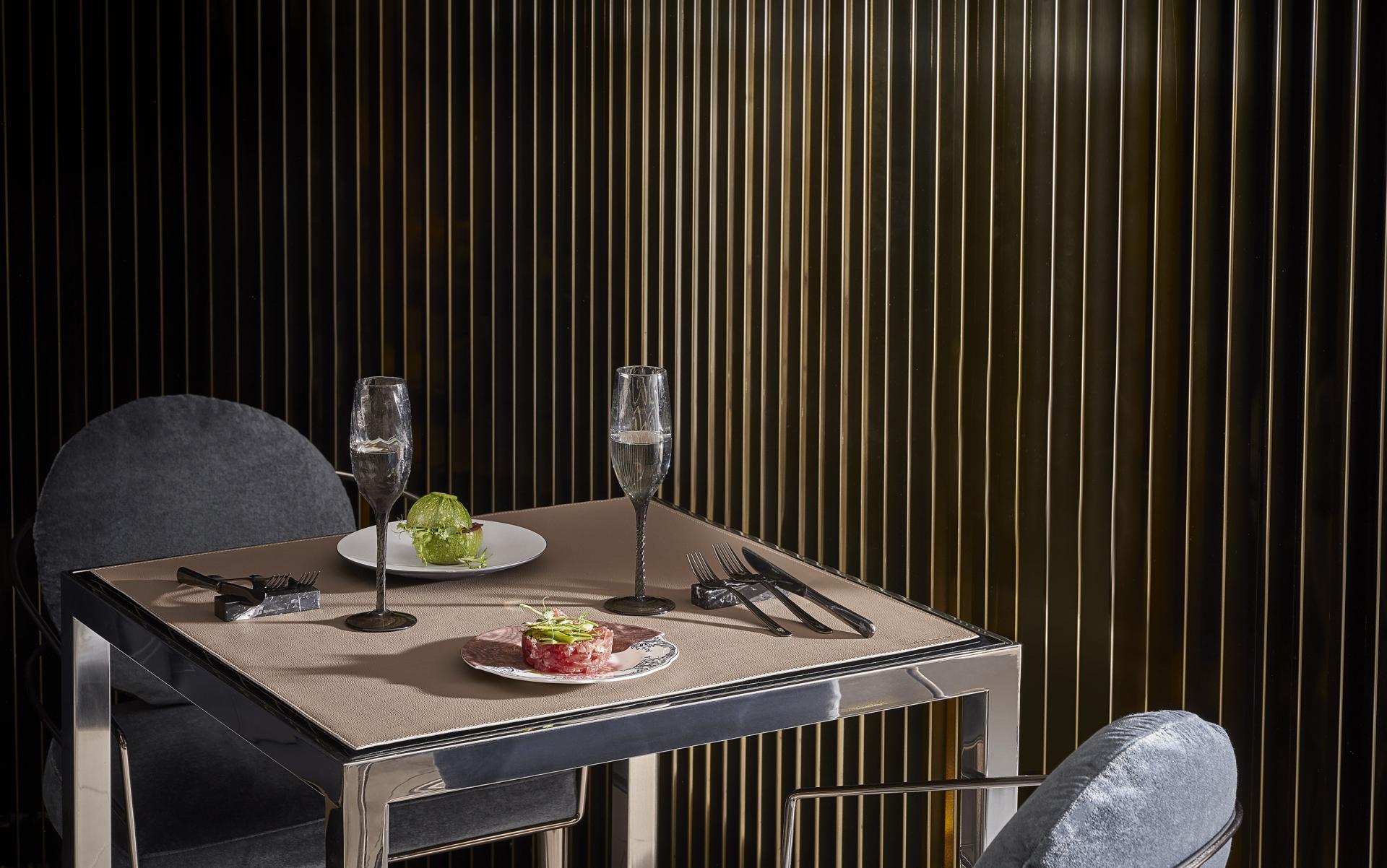 In the chef's philosophy, the apex of taste is research, elegance, the sensual charm of flavors, the intertwining of memories.The adventure of this award-winning chef from Cremona began just six years ago, and has taken him to many places around the world, from London to Manhattan. The cuisine of Filippo Gozzoli, in tune with that of the kitchen chef Luca La Peccerella, is a narrative that extends from the selection of the ingredients to the dish. As in a work of art, the compositions are the result of careful study of colors, of astonishing interactions of forms and relationships of love between foods.
From the choice of a prevalently plant-based lunch menu, though without overlooking several signature recipes – beef tartare, the fish broth tube, the beetroot club sandwich and the pappa al pomodoro – the day progresses to aperitif specialties and a dinner that combines raw fish creations with exclusive champagnes, including a selection by Perrier Jouet. 
The cocktail list pays tribute to Visionnaire's most beautiful projects around the world: from the Garden of Beauty presented at Miami Art Basel comes the Pavone Sour; the Lego Tonic lands directly from the moon, the imaginary of inspiration of the designers Draga&Aurel for the Lego capsule collection.
The Italian lifestyle is Visionnaire's focus in the home and in the kitchen, because beauty is conveyed first of all through our senses and the happiness they are able to generate. The cuisine of Visionnaire Bistrot is happiness and beauty, enhancement of Italian savoir-faire and stimulation of memories.
Visual Identity: Golab Agency.
Photo: Lorenzo Pennati.