New Visionnaire Campaign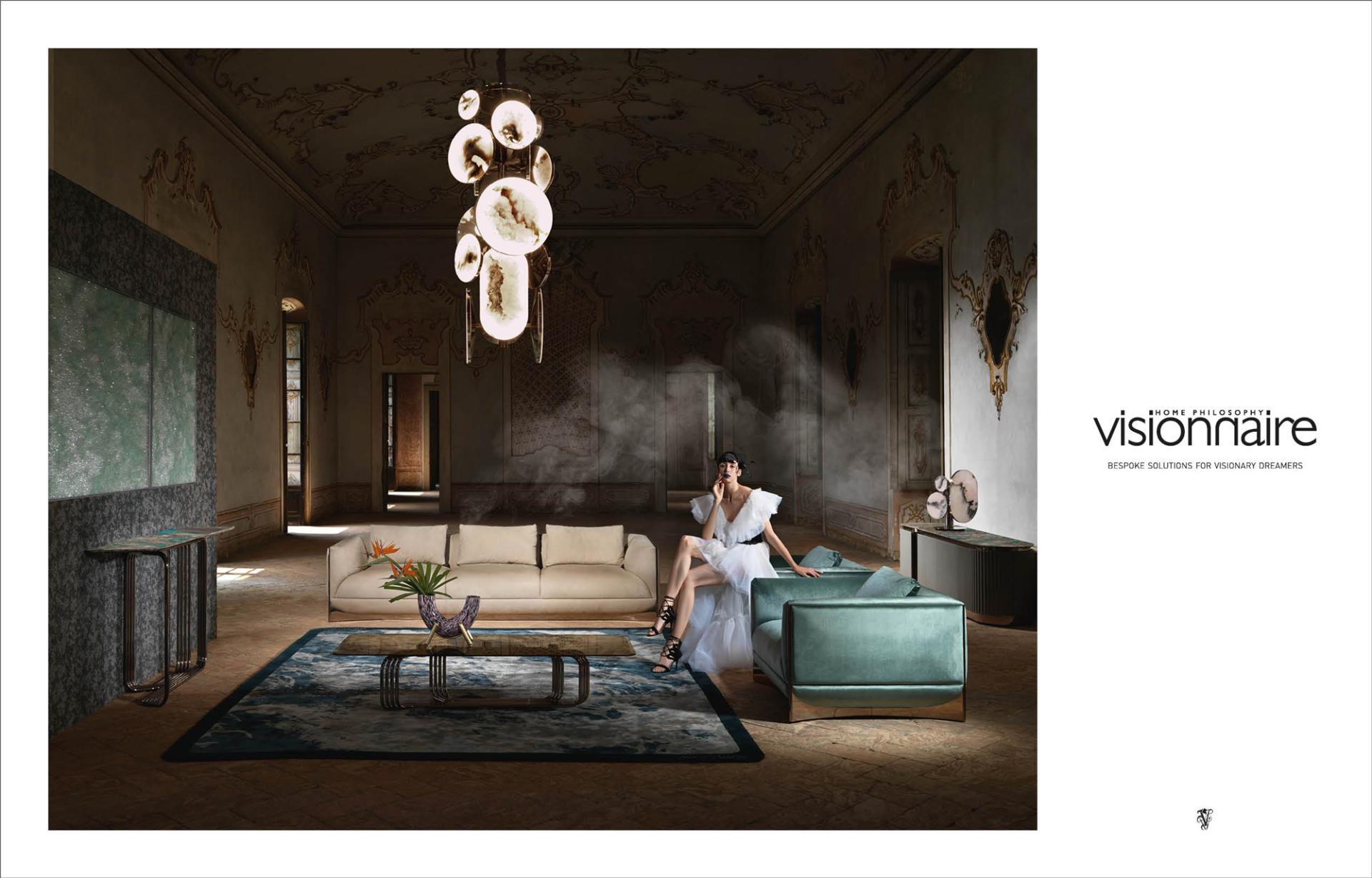 The setting for the new Visionnaire campaign, which will appear in magazines and digital channels all over the world as from September 2019, is Villa Arconati. A historical location, defined as the petite Versailles italienne, located in Bollate, just 10 Km from Milan and now a national monument. It was originally owned by Galeazzo Arconati who, in 1621, redesigned the gardens taking inspiration from those of Versailles and who used drawings by Leonardo da Vinci for the stables.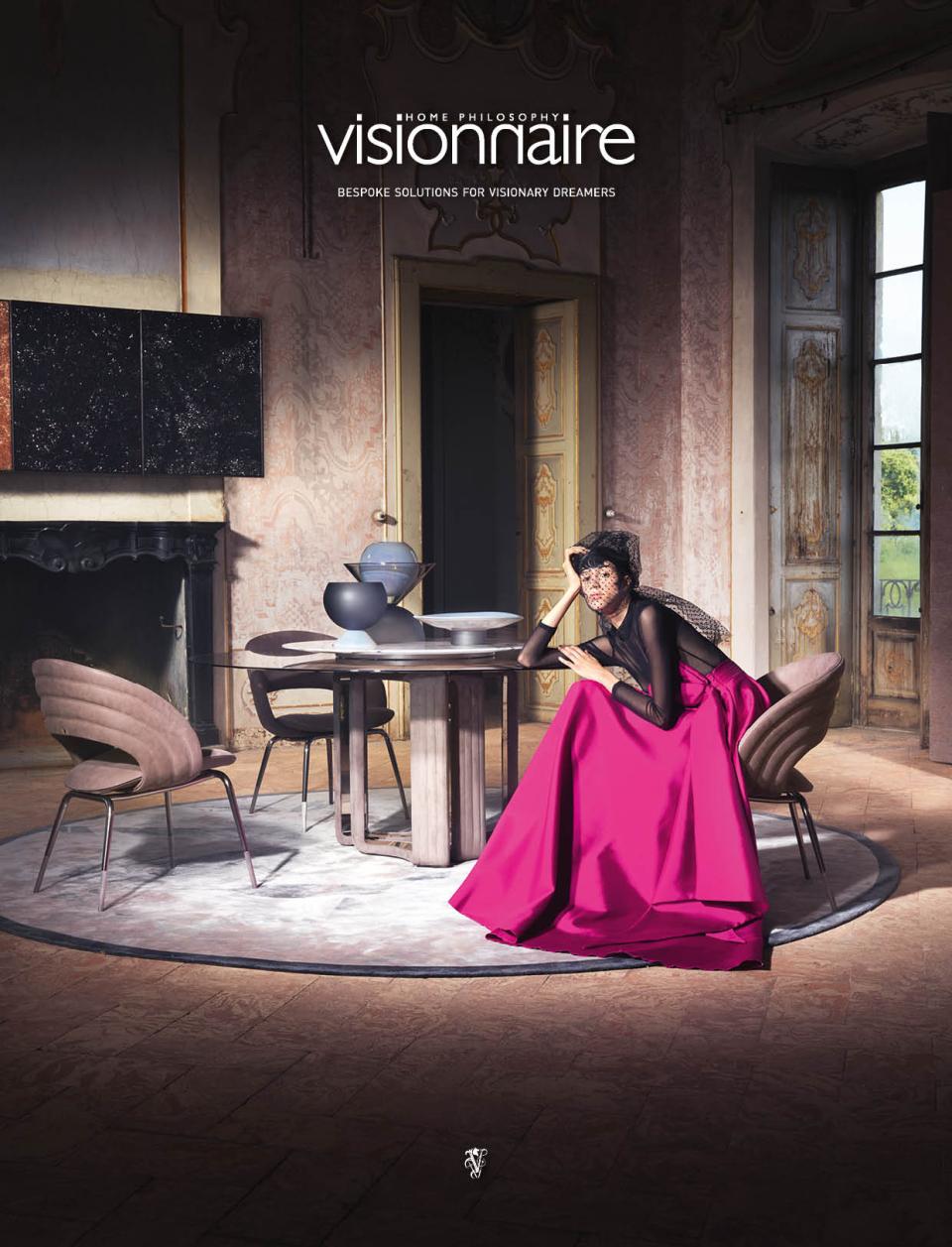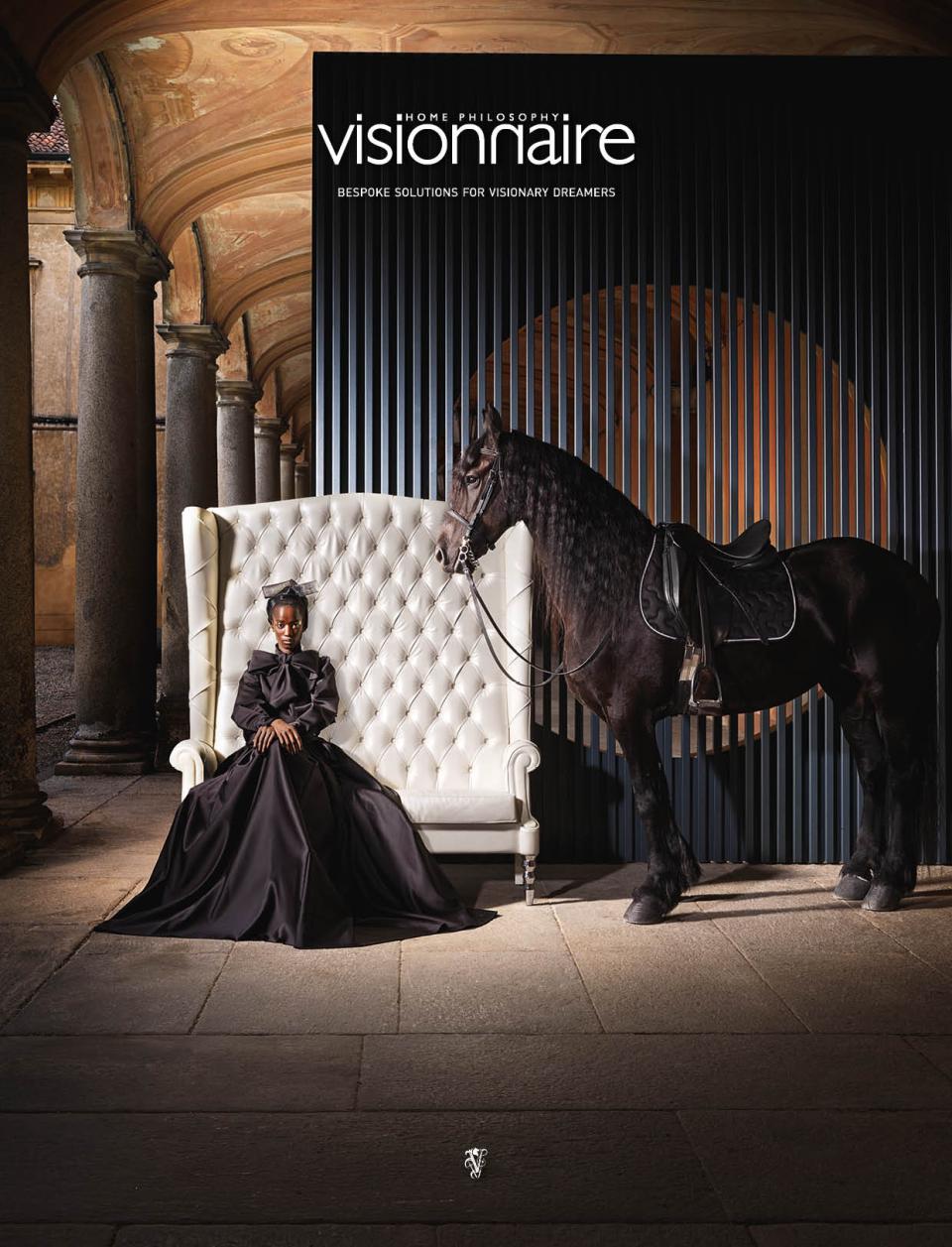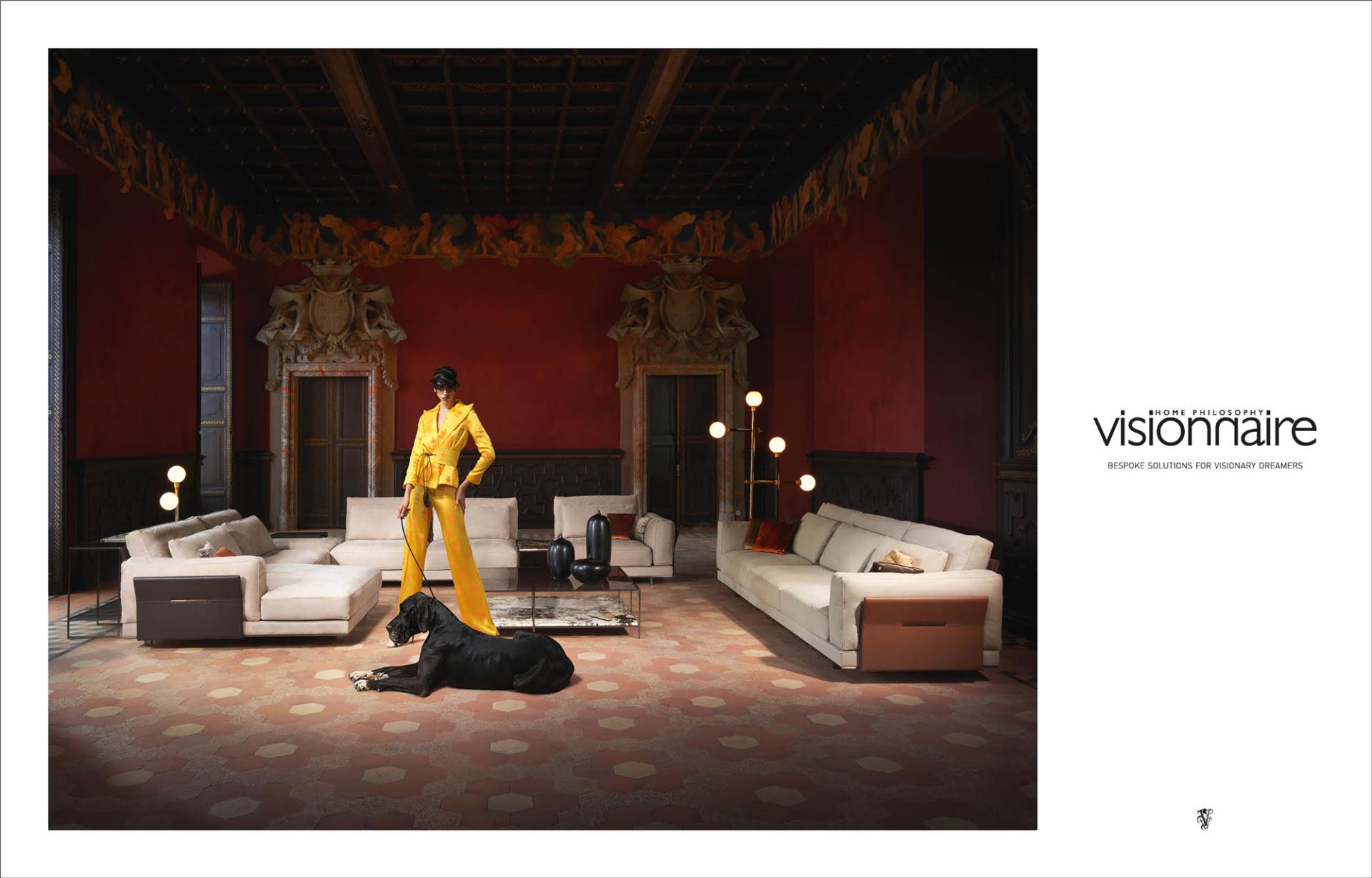 "We drew our inspiration from the atmospheres painted by the great Caravaggio. Light is the true protagonist of our campaign," says Eleonore Cavalli, Visionnaire Art Director.
"The poetical atmosphere that we sought to achieve originates from a wish to create a short circuit between this splendid location - purposely only dimly lit - and our product, conversely spotlighted with cool and overexposed light to underline its importance, guiding the observers' eyes and creating an emotional language of light. In the case of the Cà Foscari bed, the light guides your eyes towards its special three-dimensional headboard and creates this blackout between the Lombardy Baroque style, with its marvellous pastel colours, and the perspective effect of the stark light on the product. In the background, other furnishings make up the room, like the Rosemary armchairs, portrayed with light that is still cool, while softer and more natural. The intention is to create a new perspective order that will guide the eyes of the observer."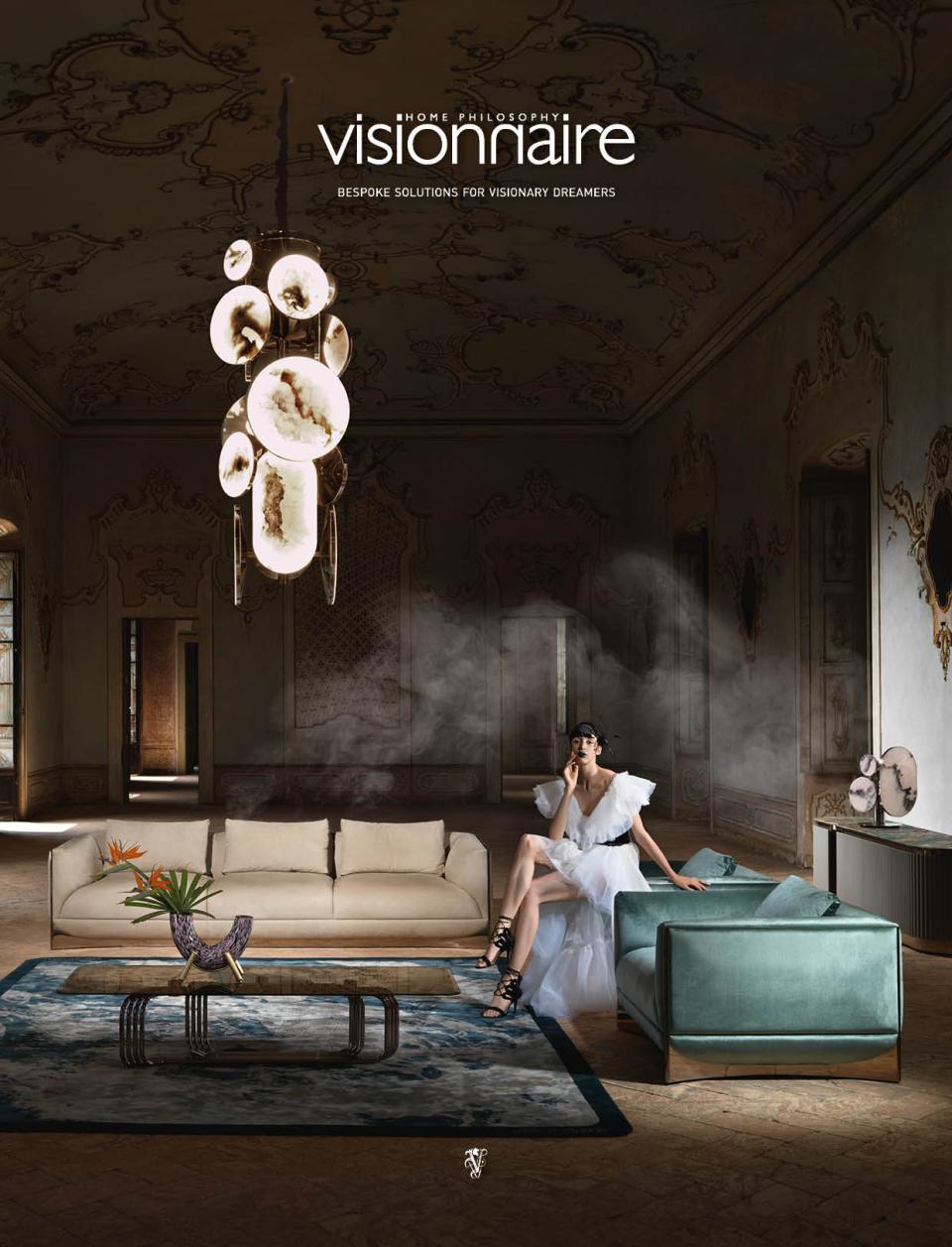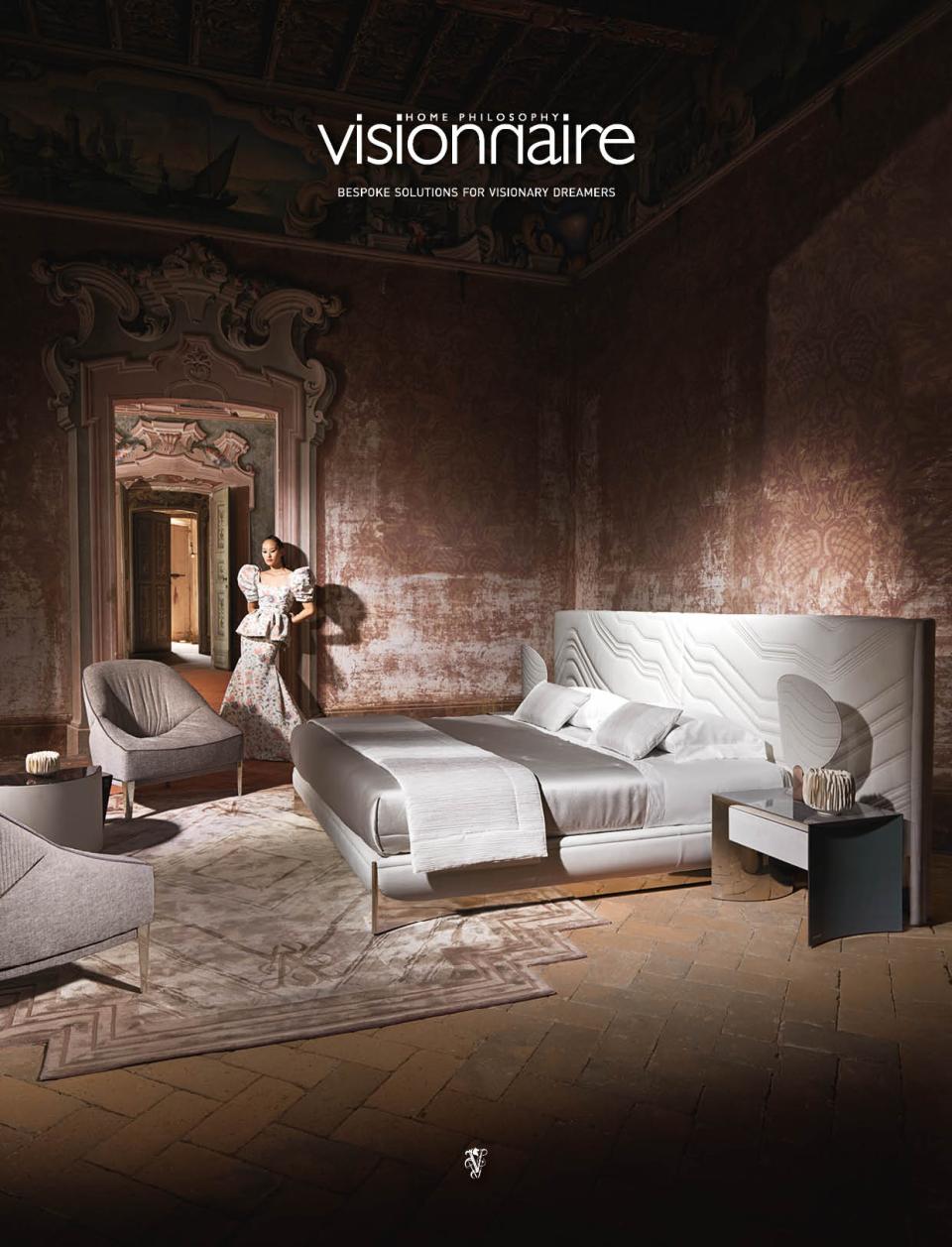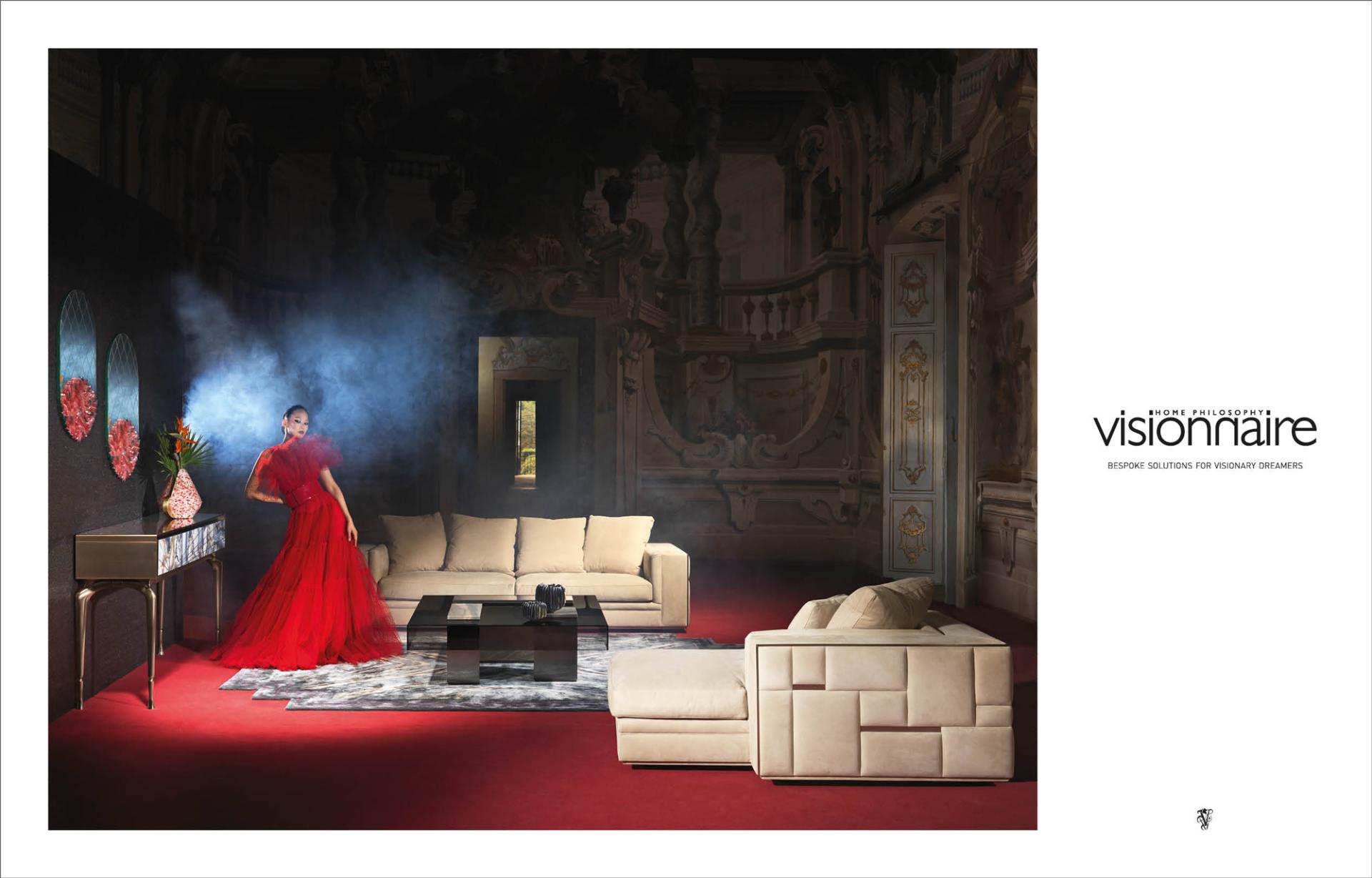 The star products are: Cà Foscari living room, Cà Foscari bedroom, Kylo dining room, Babylon living room, Kobol wellness room, Anthem living room and Siegfried high bench. The narrative is enriched by the presence of millennial female figures who, according to their different origins - South American, Asian and African - symbolically interpret present-day society, expressing their individuality and their femininity in a contemporary way.

"...A decision that was anything but random," says Eleonore Cavalli, "not only linked to an atypical beauty, but also to the fact that they are Ambassadresses of the values that the younger generations consider to be important - respect for the environment, respect for each individual's origins and traditions and they express a creative talent that Visionnaire seeks to embody with a strong sense of integration and multiculturalism."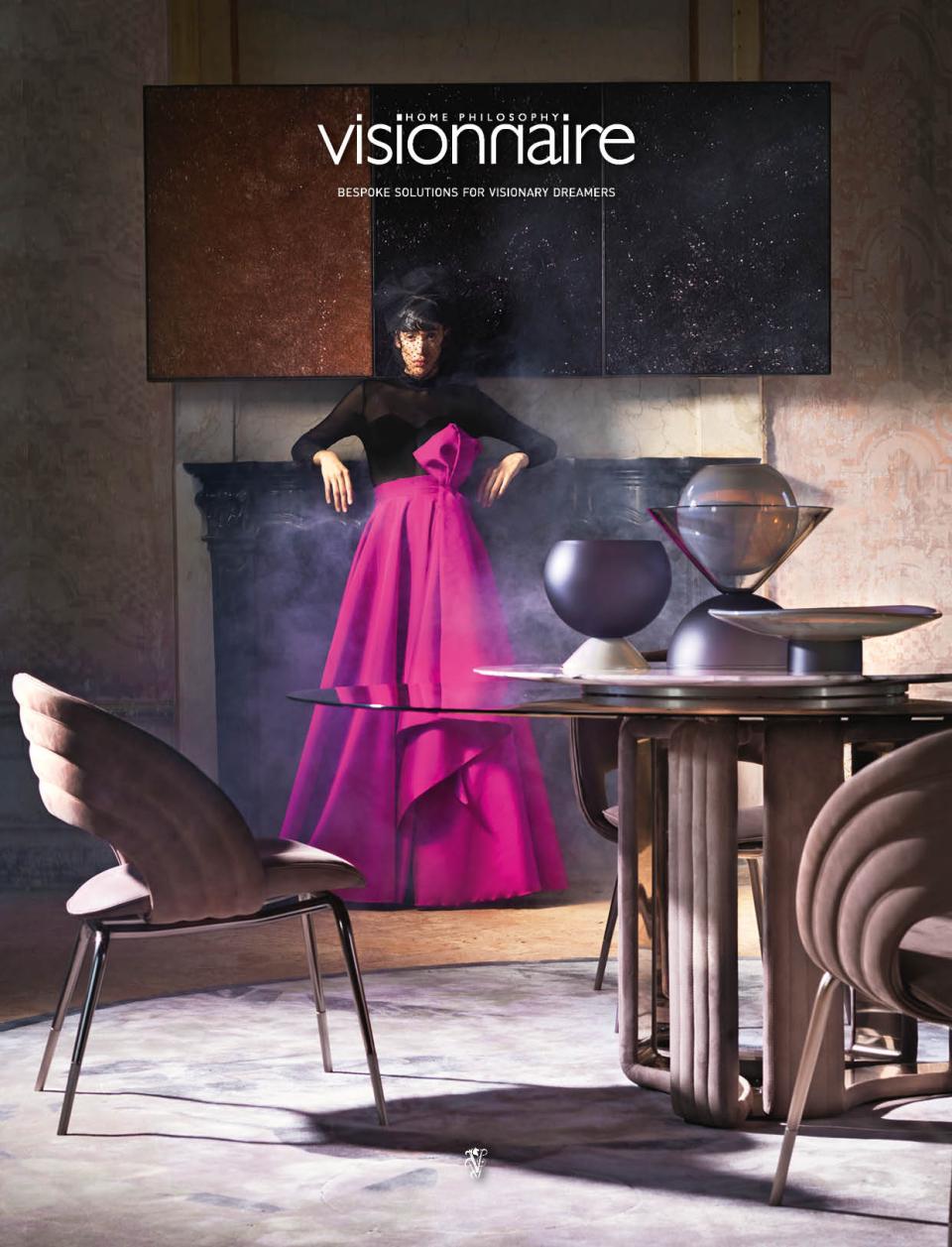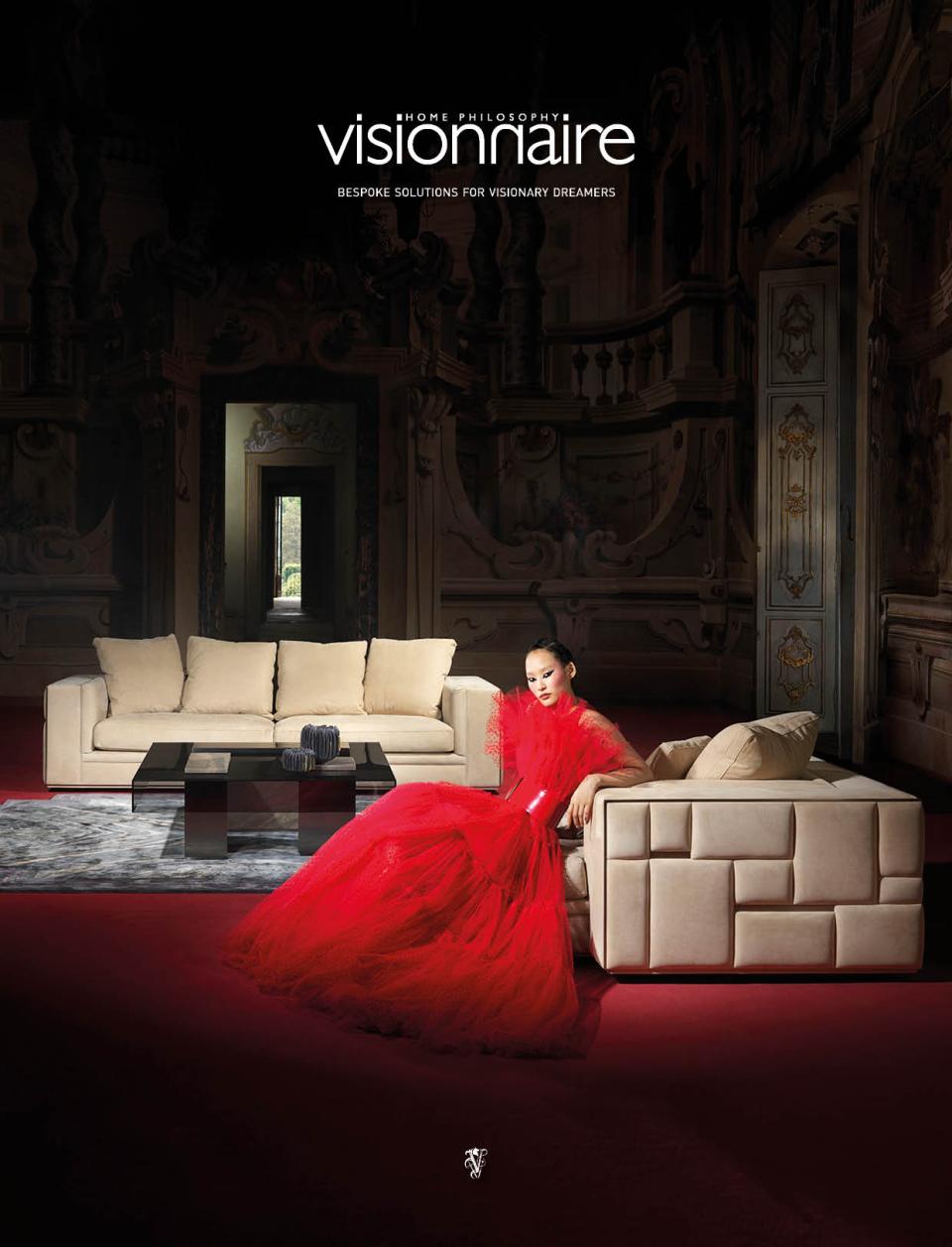 The sartorial clothes worn by South American Barbara, African Rosalie and Asian Yoomni, were purposely created by Leitmotiv designers Fabio Sasso and Juan Caro for the Visionnaire shoot. Animals were included, moreover, to complete the Caravaggesque mood and present the picture as a symbolic world full not only of human but also animal references: the dog is a symbol of loyalty, the falcon a symbol of freedom, the horse a symbol of pride and purity. A zoomorphic imagery that has always been part of the Brand's inspirational and expressive language.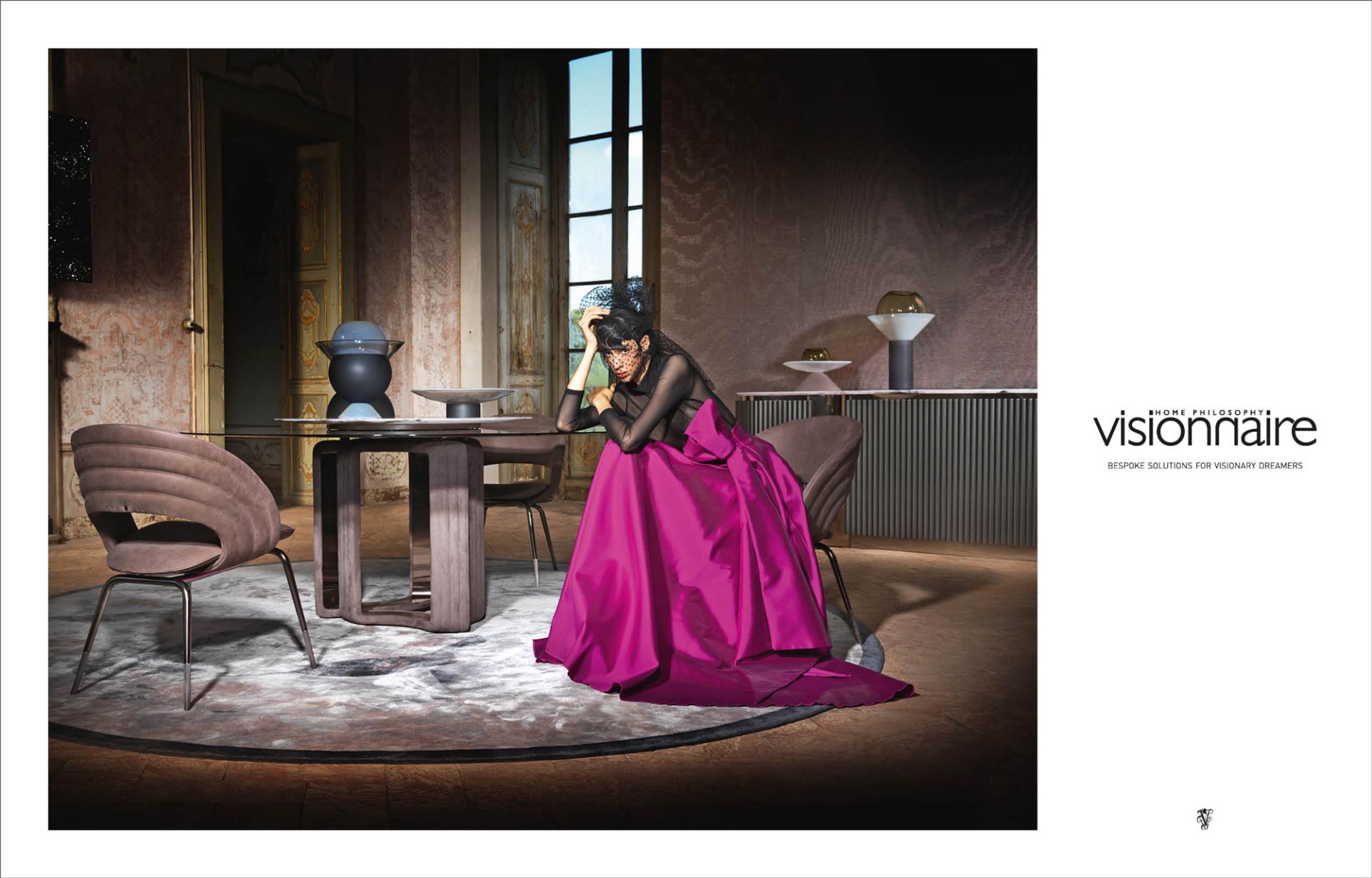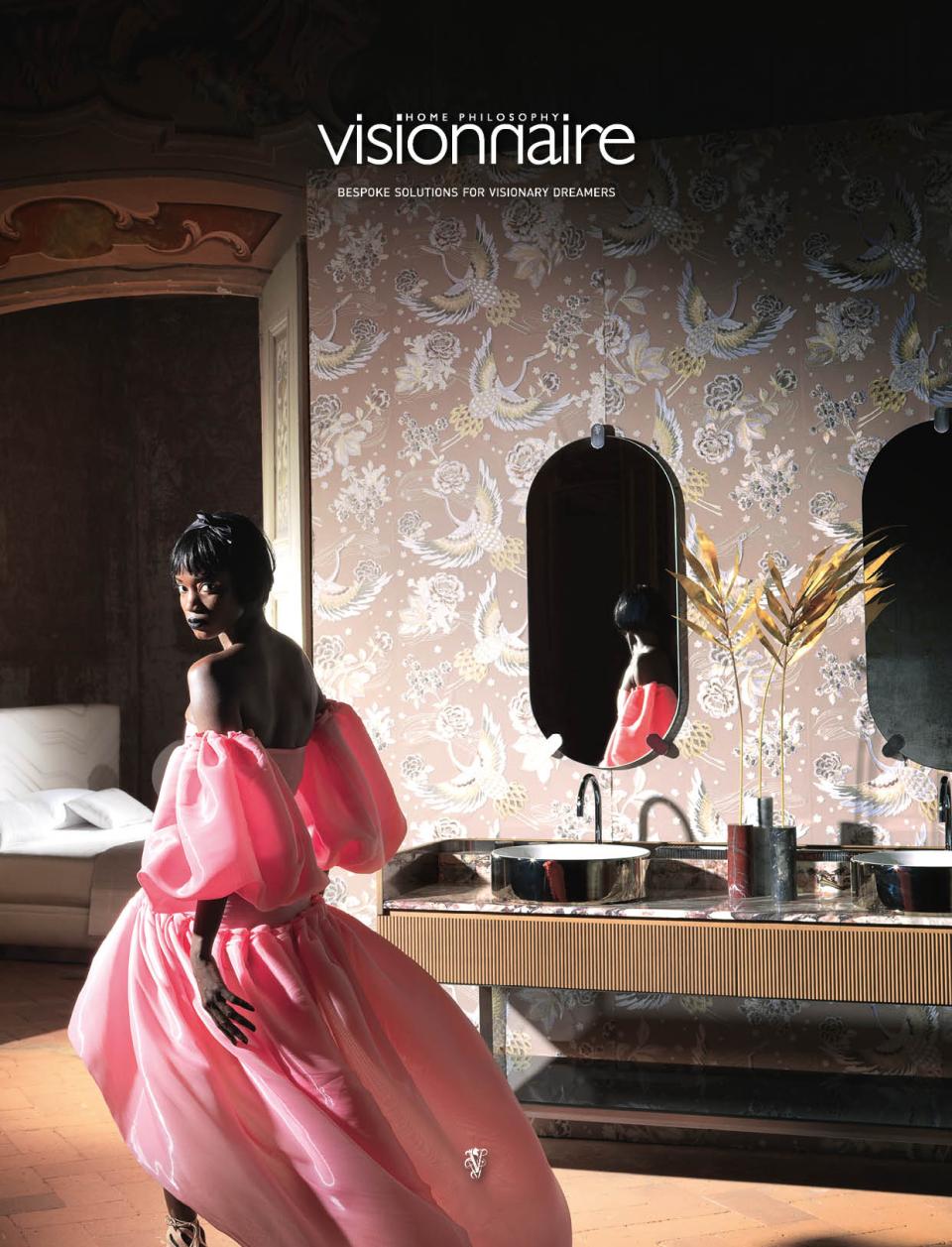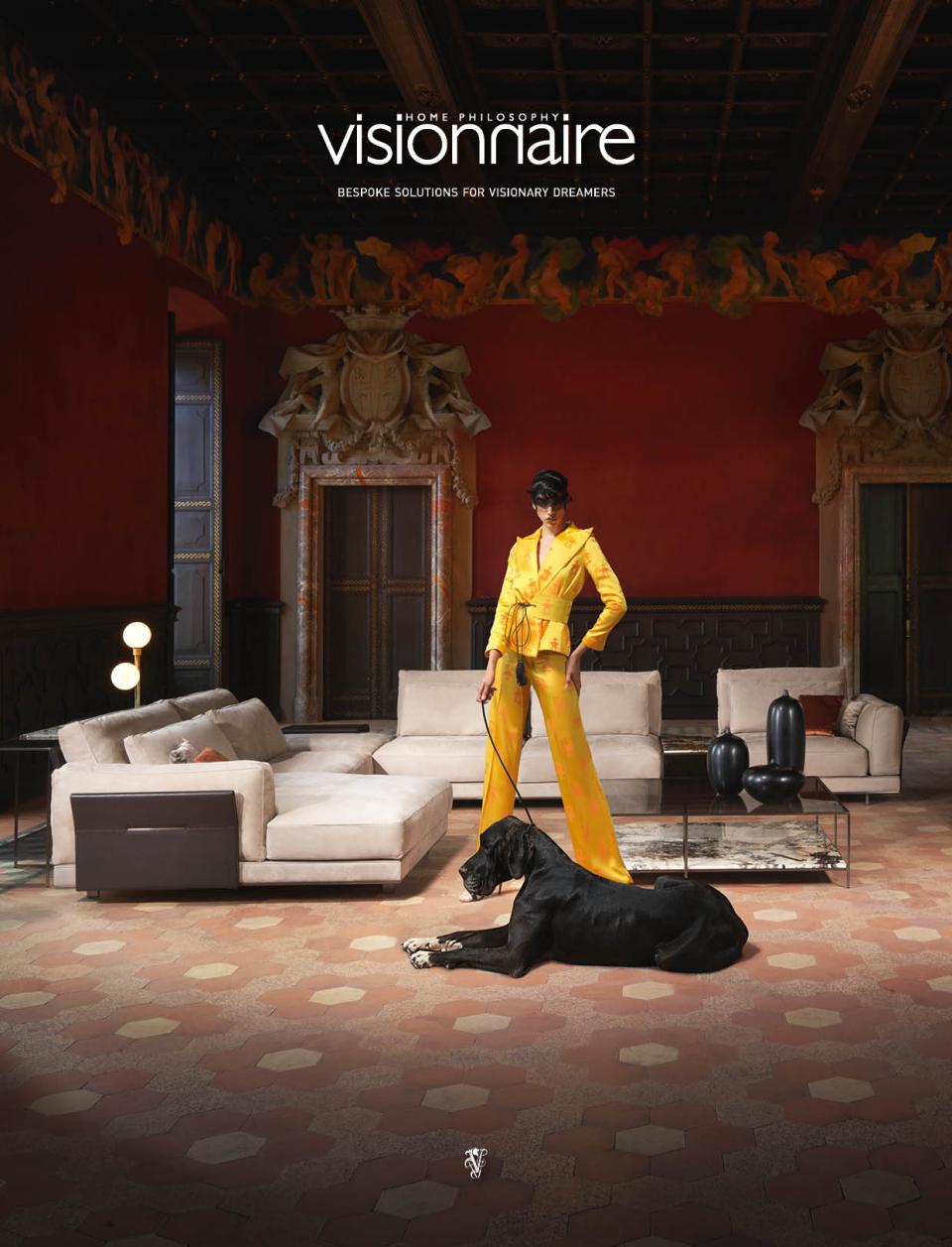 "We wanted to recreate mysterious atmospheres where everything merges in a language that is able to surprise and thrill," concludes Andrea Gentilini, CEO.
"We are therefore proud to be able to engage an internationally famous photographer, Max Zambelli, who has succeeded in translating our dreams since the beginning of our visionary adventure."