In the mood for love
In the mood for love is a dialogue between heart and body, as a means to feel and to experience our senses. It is a seductive story of beauty and discovery of the body of love. In what form should we express this love? The experience of the senses ignites and forever retains a luminescence, and our memories are crossed by gazes, gentle touches, hesitations.
LET YOUR SOUL SHINE
A color lives and is exalted by means of "Cattedrale", a glass used for the realization of artistic windows. These works by CaCO3 amplify the symbiotic relation between the different stratification of a mosaic: as in the medieval windows the light travels through the transparency of the glass, transfiguring it, likewise in these works the color of mortars crossing the transparent stained glass melts with it under the eye of the observer, overcoming the boundaries of the cracking space in which is traditionally relegated.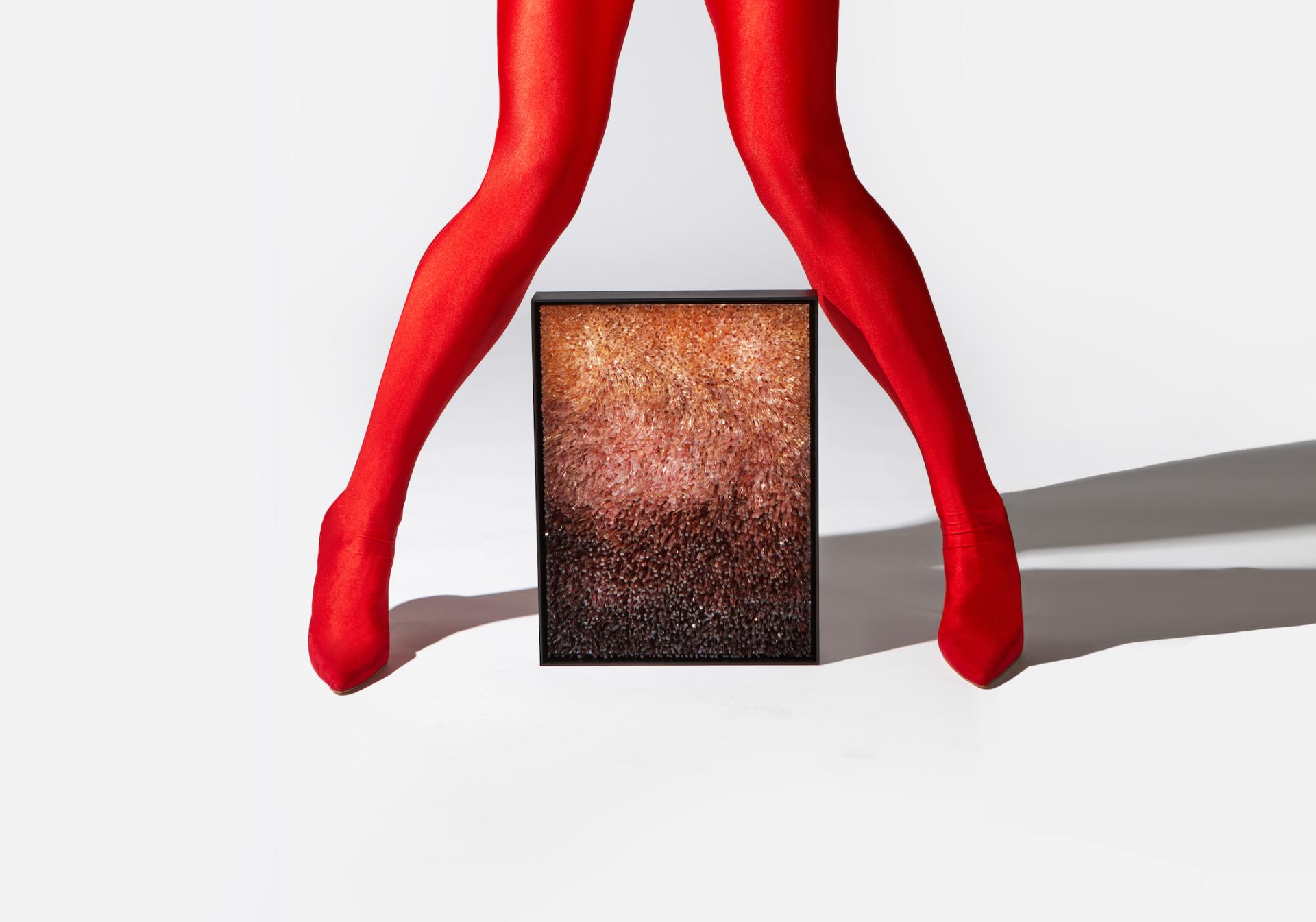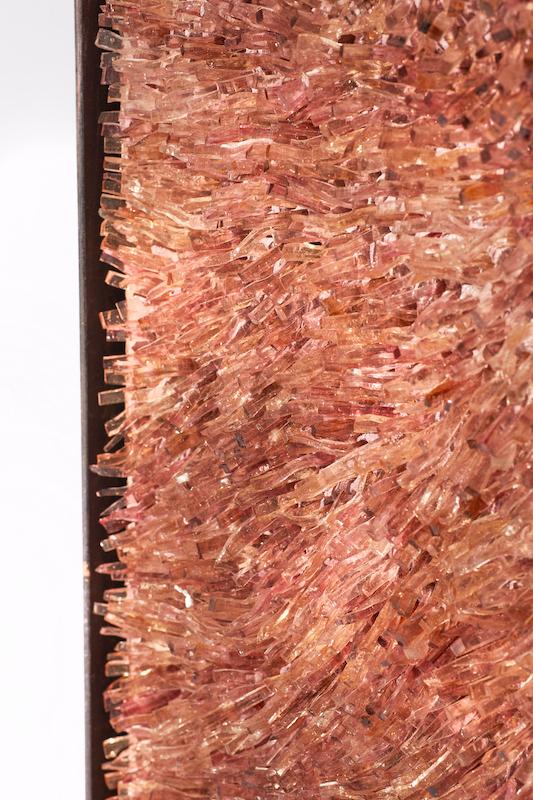 LOVE IS IN DETAIL
Zoe chair by Draga & Aurel, characterized by the gently geometric shape and elegant metallic elements, fulfills your life with aesthetic experience combined with ultimate comfort.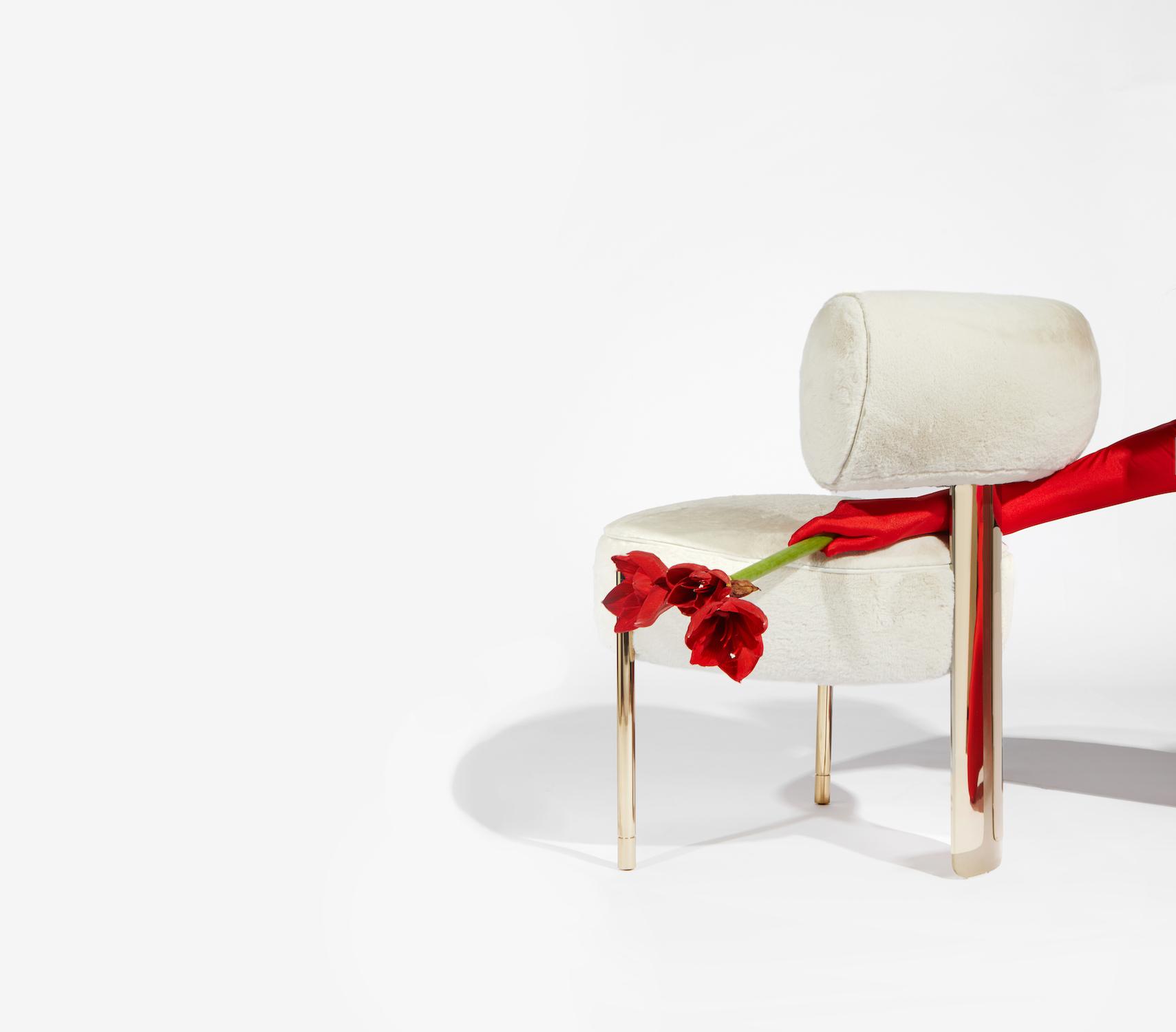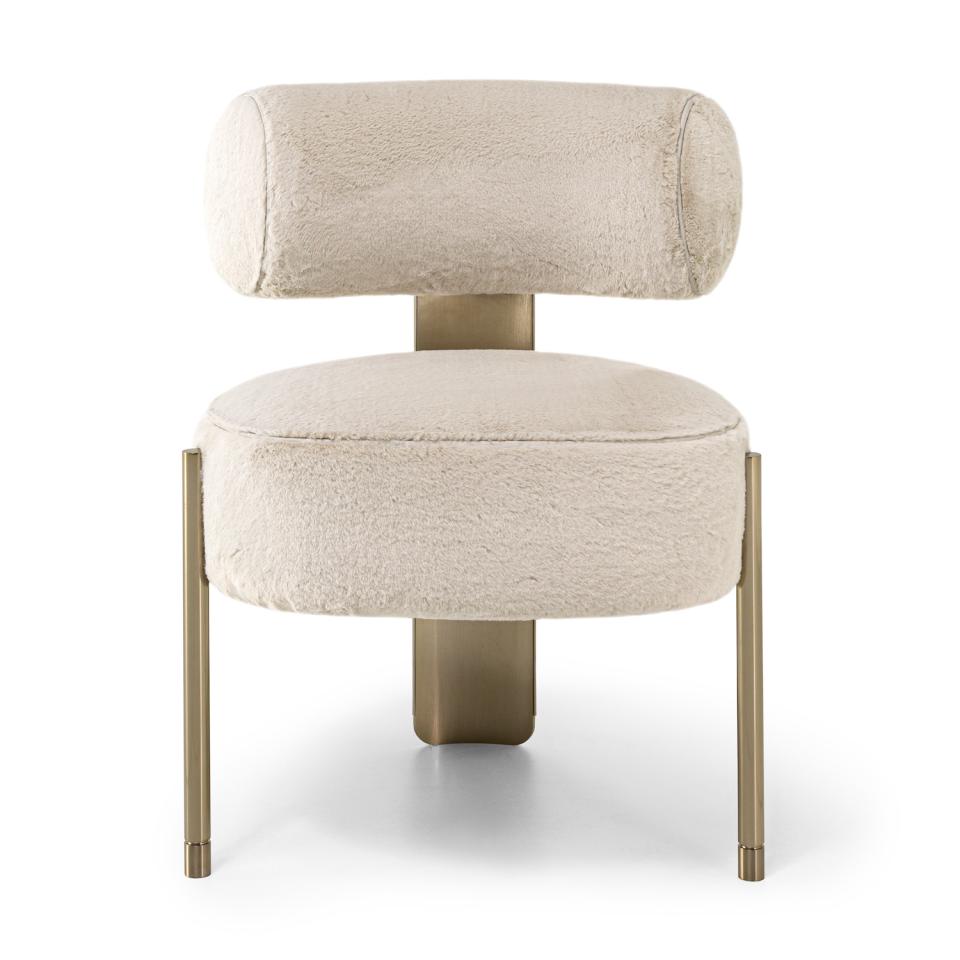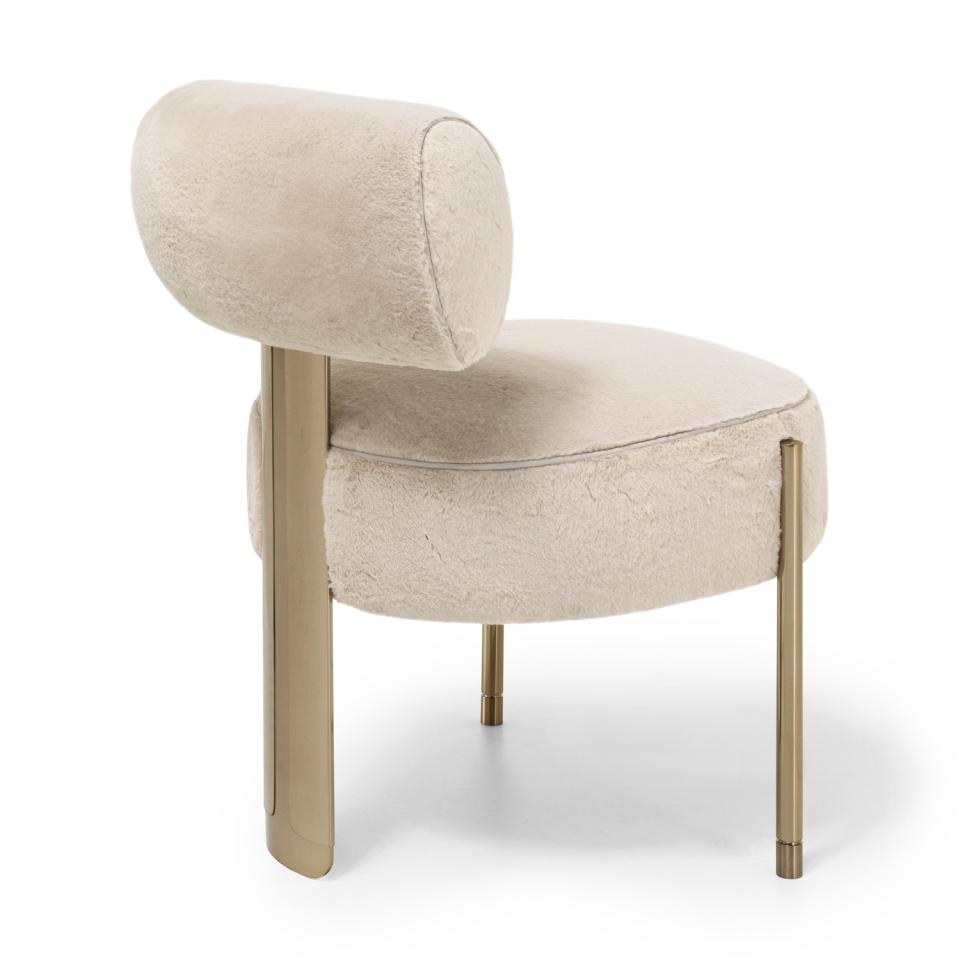 IN THE MOOD FOR TOUCH
The Blanche mirror by Studiopepe shows a symbolic image, engraved by hand on the surface, representing a woman or a snake, hidden by a curtain made of thin strips of leather. The action of touching is a source of emotions enhanced by the use of material, soft and sensual surfaces. The discovery of what is hidden further enriches the sensory perception.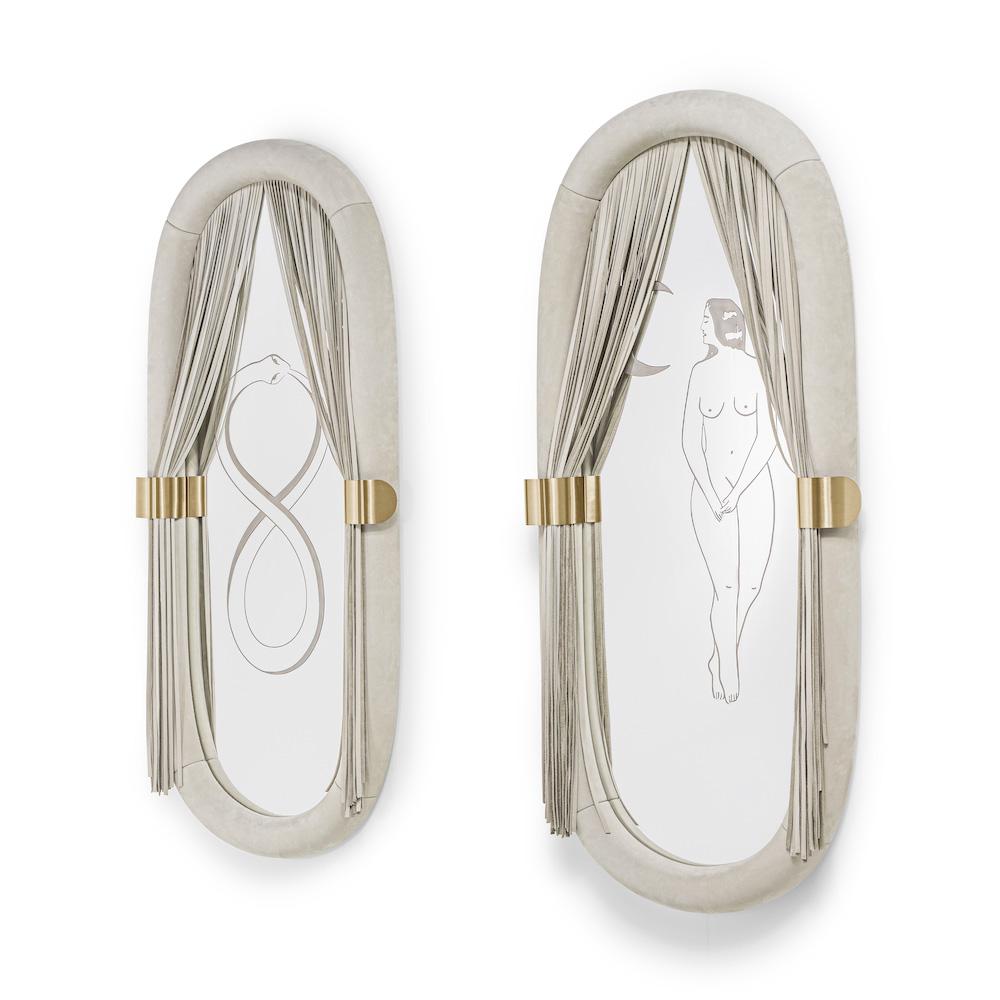 LIGHT UP YOUR EMOTIONS
The design of Callia floor lamp by Alessandro La Spada is enriched with metallic leaves supported by marble elements, containing luminous pistils that reflect their shapes on the walls.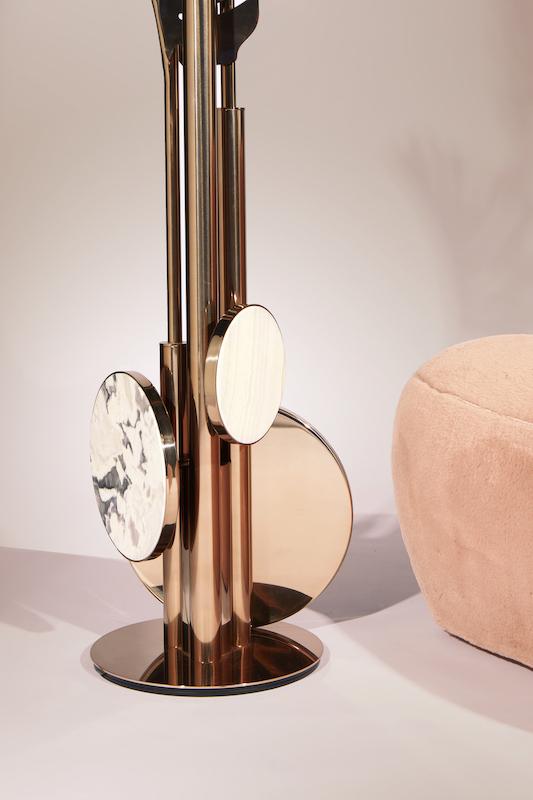 SHADES OF RED
The various techniques of applying color in blown glass have become the source of inspiration for the Fauna Scarabeo Red vase, designed by Sara Ricciardi. The jet of grits, whose distribution is not perfectly governed, reminds of the mottled skins of animals.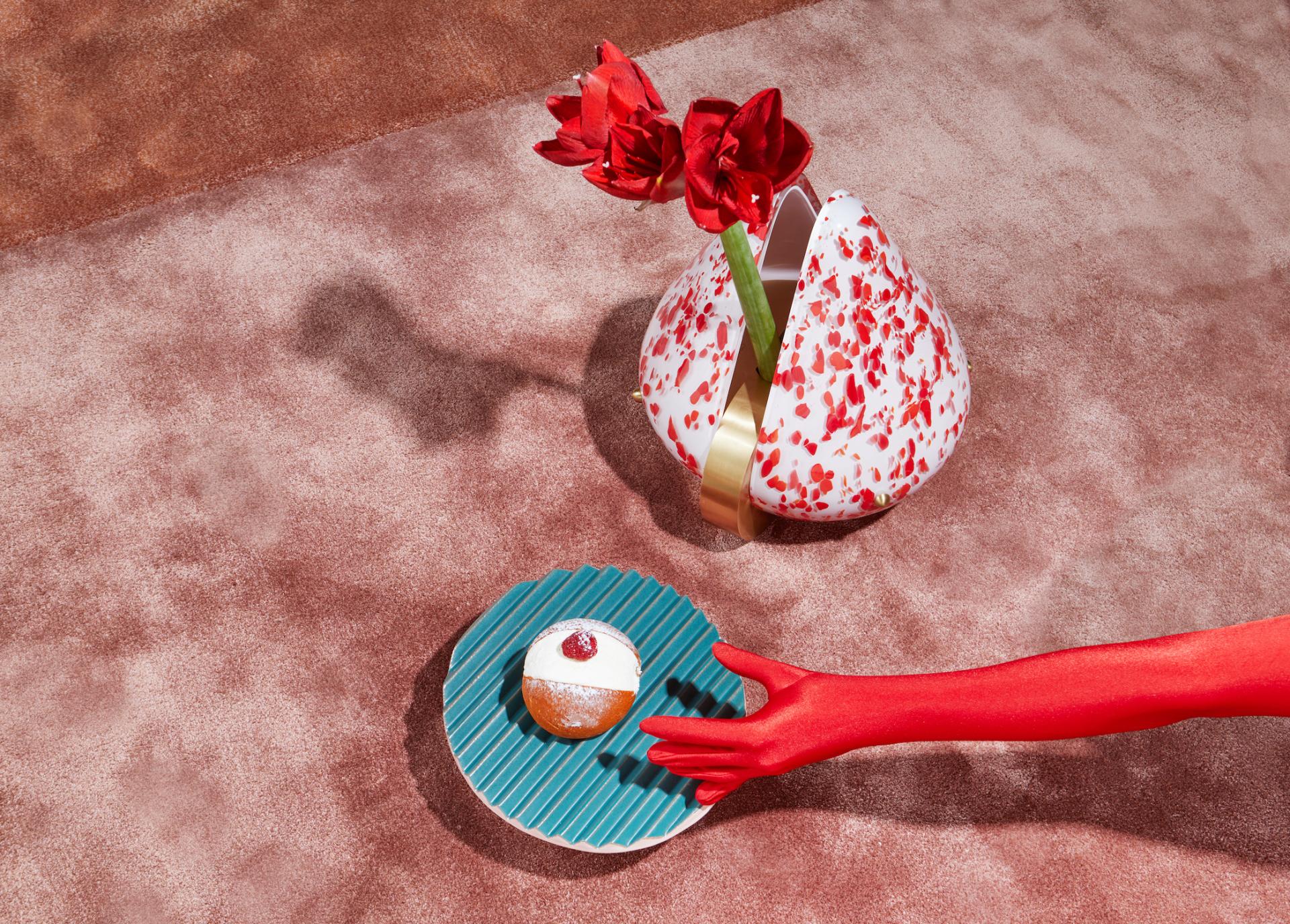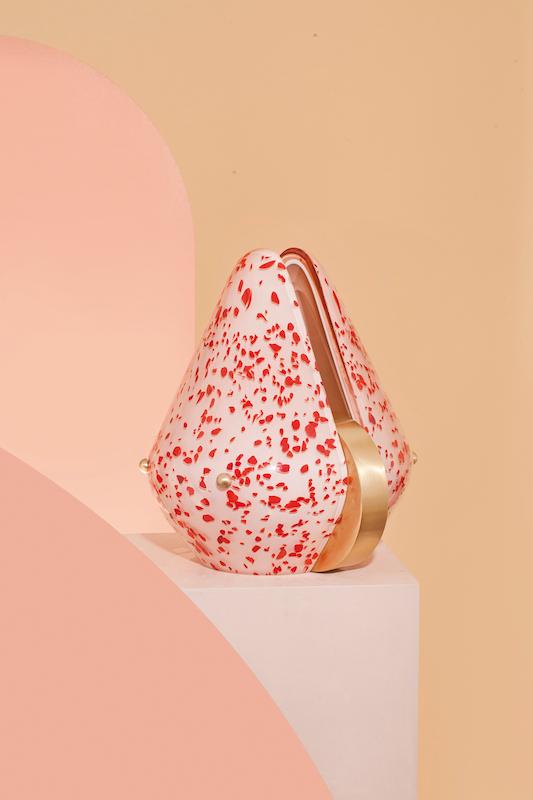 SOFT FEELINGS MATTER
Touch of calming rose colour, as well as delicate lines and textures, make Mira by Draga & Aurel a flawless armchair for end-of-day relaxation.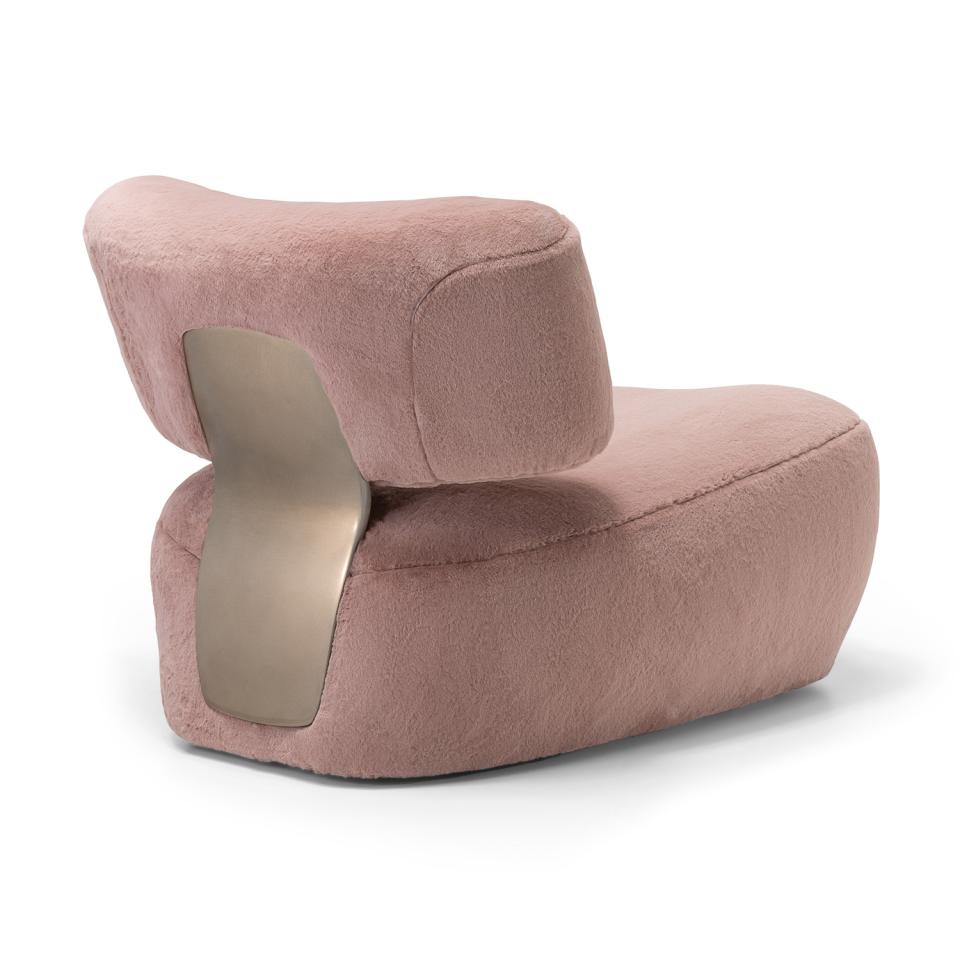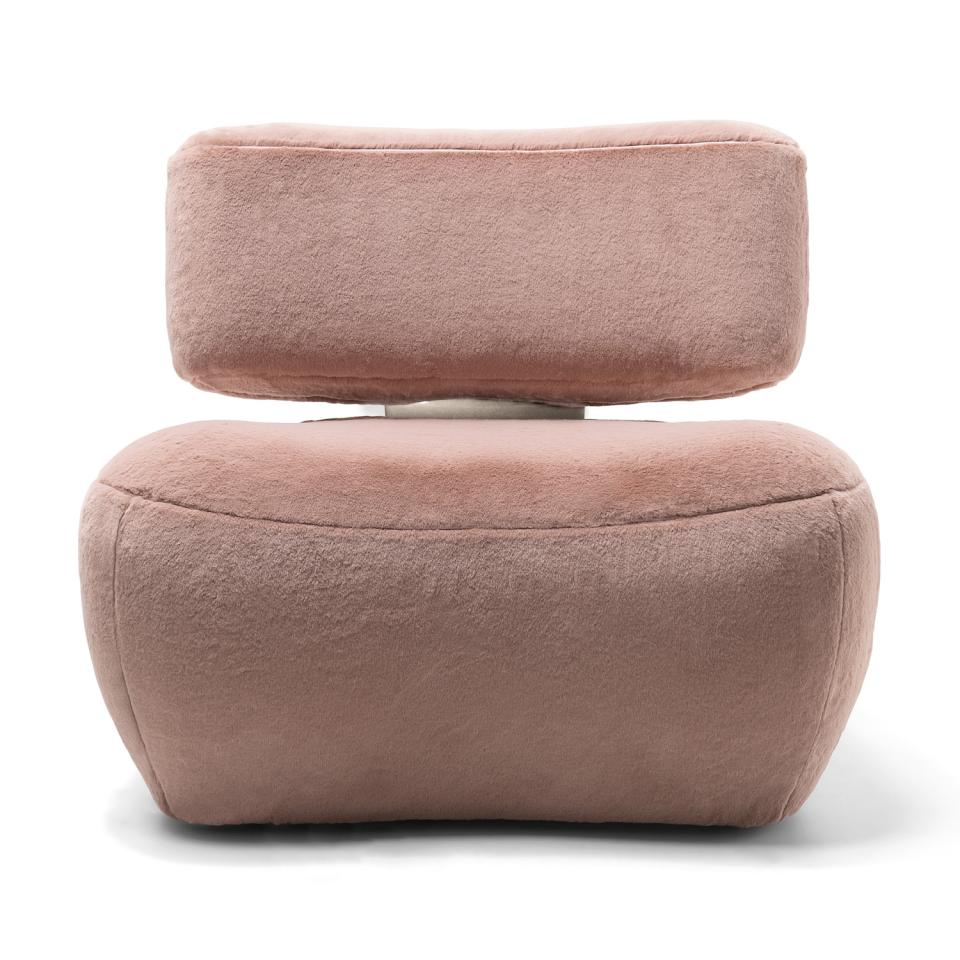 TIME FOR LOVE
Incorporating a sentimental element in the form of a vase into the coffee table decor adds a special touch and invites conversation. Metamorphosis vases by Sara Ricciardi play on the balance between two stages of glass: the one of raw shapes and another phase in which, tamed by the fire, it appears slender and soft.