HOMO FABER
Visionnaire continuously participates in international events related to arts and crafts and design. This time, in collaboration with a special partner, the Michelangelo Foundation for Creativity and Craftsmanship that was born from the ambitious project of Johann Rupert and Franco Cologni to enhance and preserve art, reinforcing links with the world of design. In line with the mission of the Foundation, Homo Faber event was established, an international exhibition that, following a successful first experience, returns to Venice for its second edition and can be visited from 10th of April to 1st of May, 2022. By sharing this experience, the love of one's territory and history of craftsmanship savoir-faire, Visionnaire takes part in the Homo Faber project, which this year has 15 exhibitions with 22 international curators, including Stefano Boeri, Michele De Lucchi, Tapiwa Matsinde, Zanellato and Bortotto, Judith Clark, Jean Blanchaert and others, expressing their dedication to "arts and crafts". The event offers the public a rare opportunity to explore the Island of San Giorgio Maggiore and the magnificent architectural complex of the Giorgio Cini Foundation.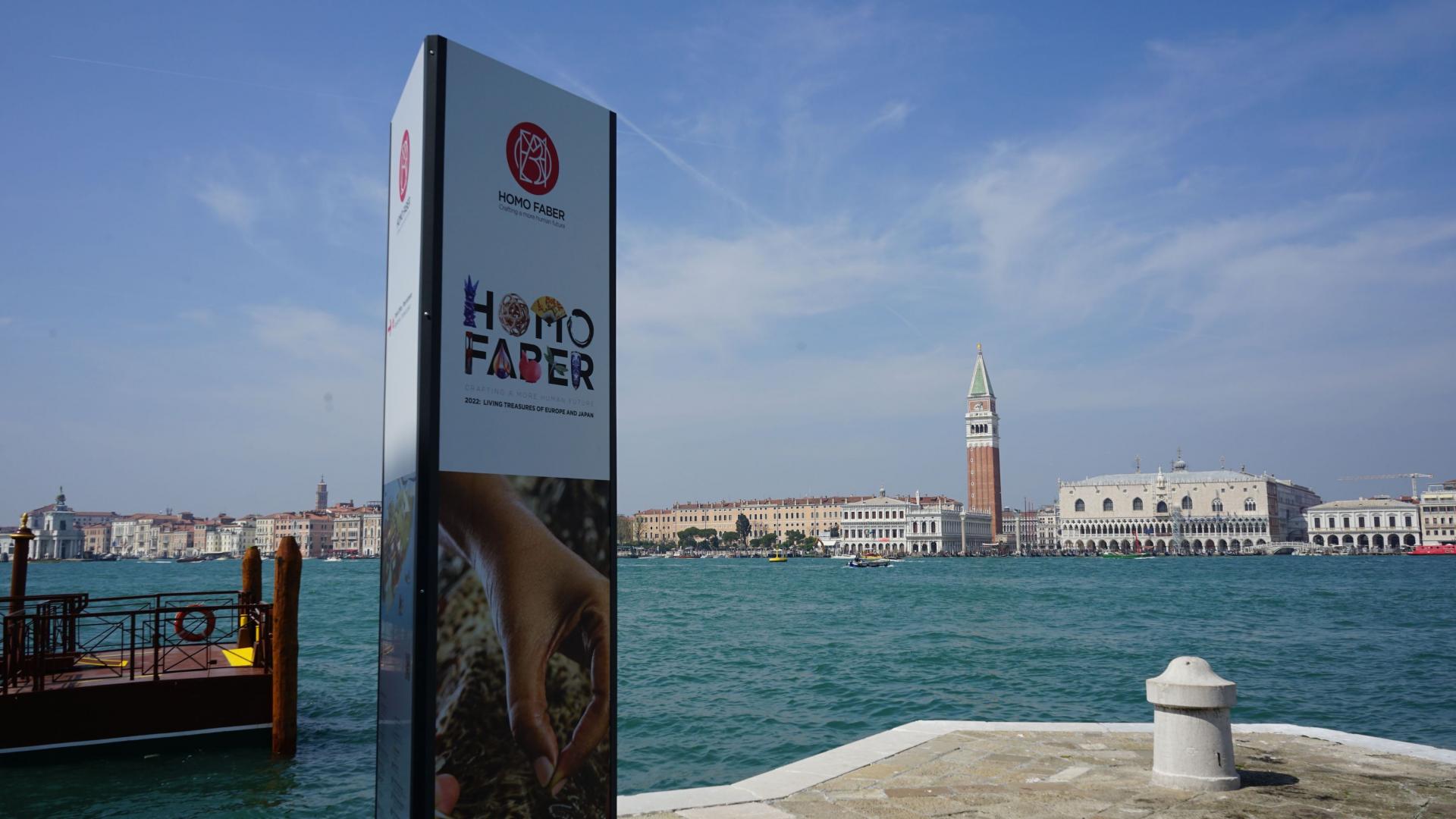 Tapiwa Matsinde - curator of the "The Artisan: a crafted tea room" exhibition – has chosen four products from Visionnaire to create a special setting: the Pavone armchairs, designed by Marc Ange for "The Garden of Beauty" installation project and the Donovan Roll sofa, designed by La Conca, that are presented inside an artisanal tea room, to provide an unforgettable sensation through gestures like sitting down, relaxing and enjoying a cup of tea, deepening the relationship between art and our everyday life.
Tapiwa Matsinde, 
Curator of the "The Artisan: a crafted tea room" exhibition.
"A space where natural and healthy nutrition provides nourishment to the body, while beauty of craftmanship and design provides nourishment to the soul."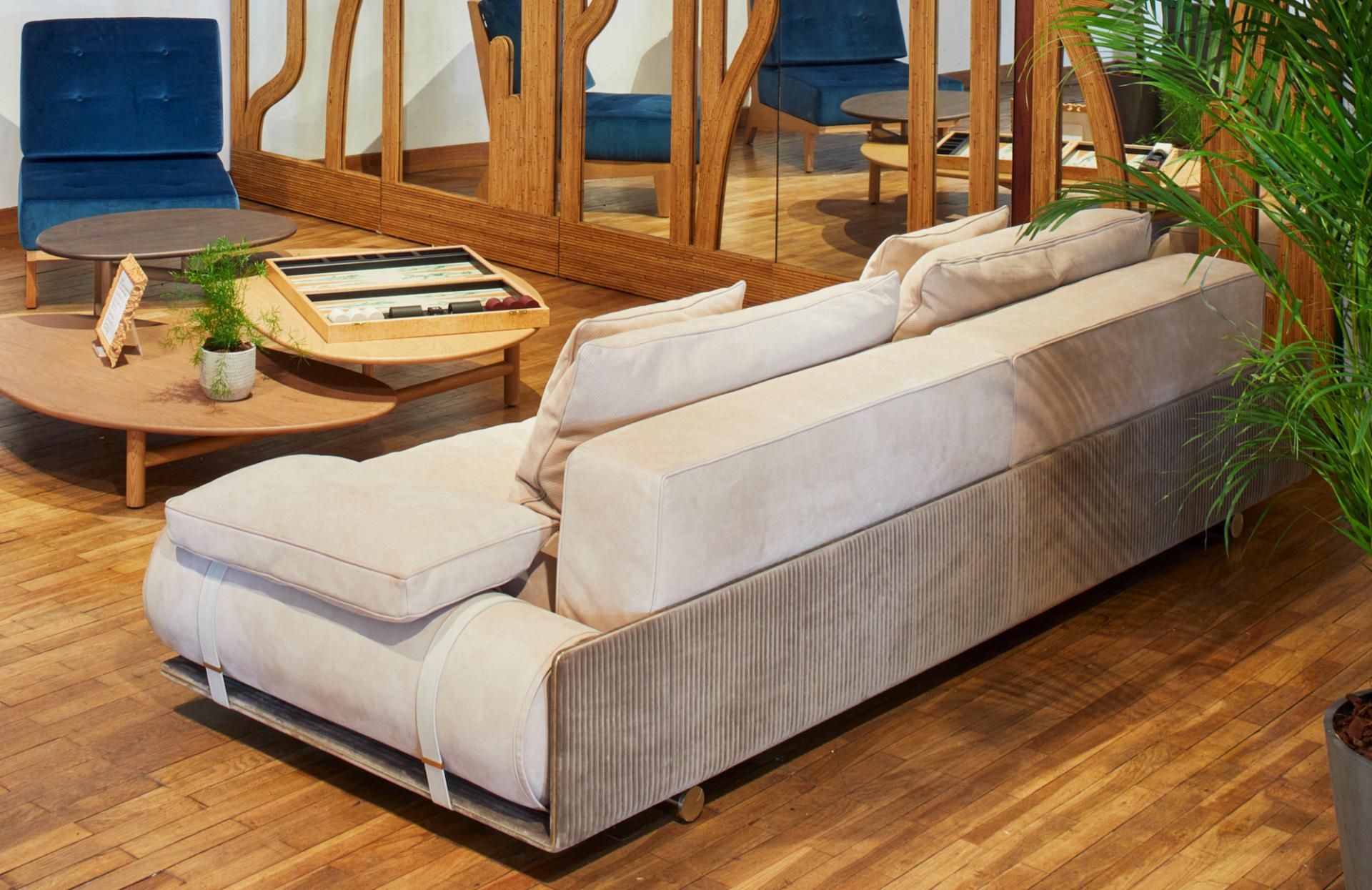 "The Artisan: a crafted tea room" is an engaging exhibition, which invites the public to create a relationship to the objects by establishing a personal connection, which enables everyone to appreciate how much skill, time, care and attention to detail was needed to create these wonderful objects.
Eleonore Cavalli,
Visionnaire Art Director.
"Visionnaire's participation in Homo Faber marks an important milestone for the brand that for years has focused its attention to international events related to the world of art and culture. The brand has tailoring in its DNA gained by extensively sourcing materials and processing techniques, almost an "obsession" of attention to detail and the ability to create unique yet reproducible objects. It makes us proud that we were selected by the curator herself Tapiwa Matsinde allowing us to take part in this hearfelt project made up of "maker men" and "know- how".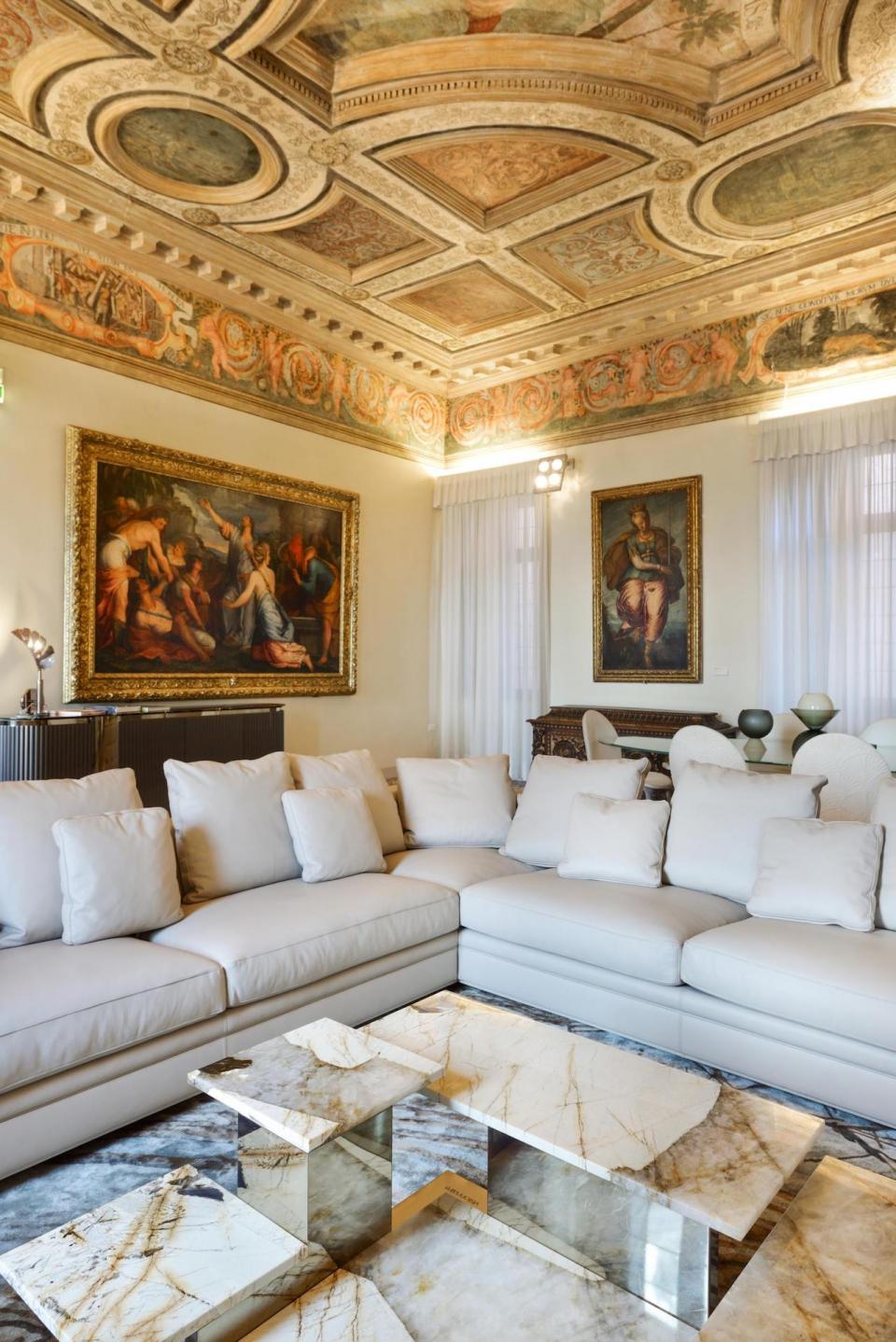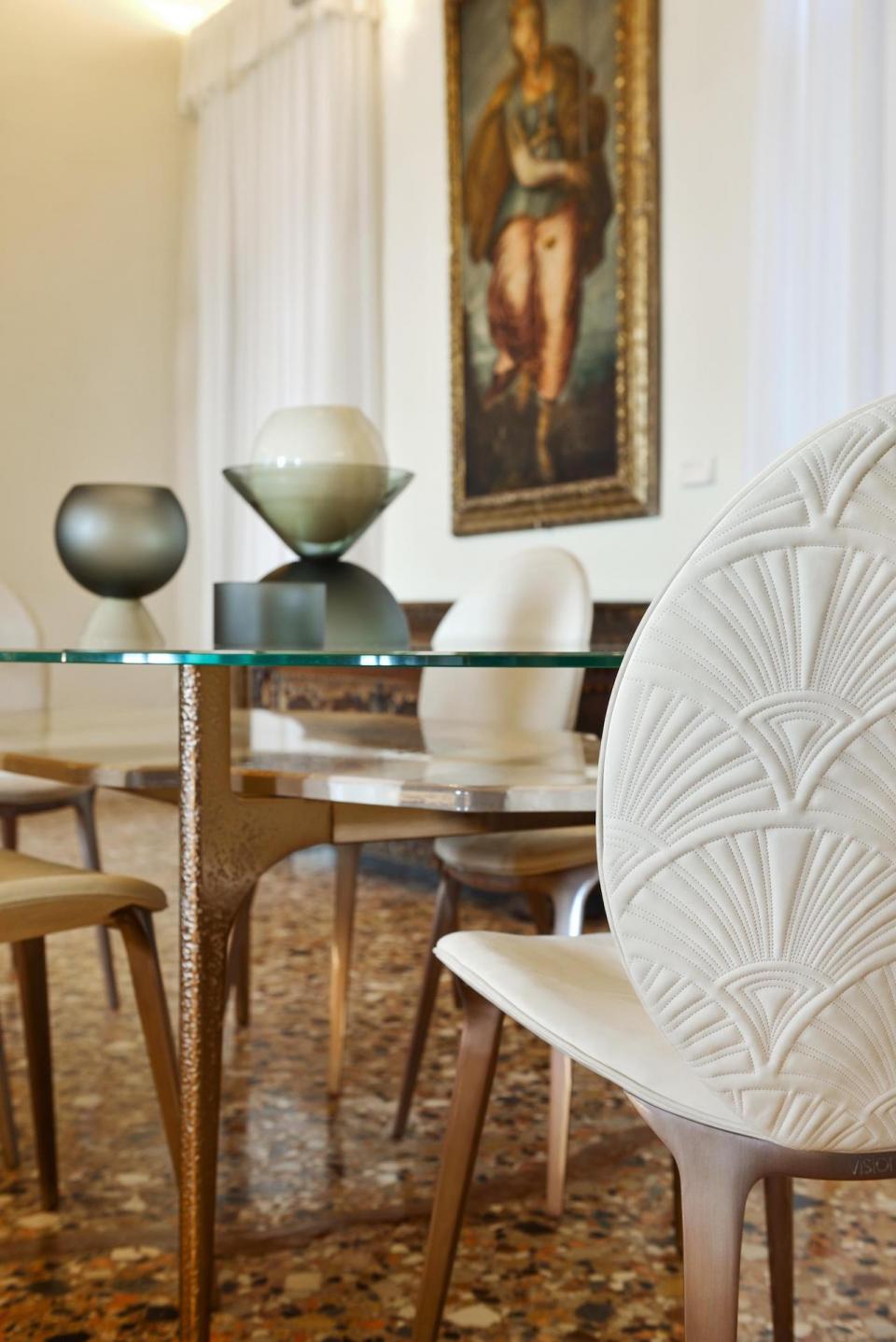 Visionnaire has also set up the Sala del Soffitto, the VIP lounge, where two essential ranges are exhibited: the Babylon Rack by Alessandro La Spada - a project born from a reflection on how the house evolves together with our lives and conceived as a mini modular architecture, with many functional elements dedicated to study, work and relaxation - and the Arkady dining room, of the same designer, a real work of art.