BASKET ARMCHAIR WINNER OF 2021 ARCHIPRODUCTS DESIGN AWARDS
BASKET ARMCHAIR WINNER OF 2021 ARCHIPRODUCTS DESIGN AWARDS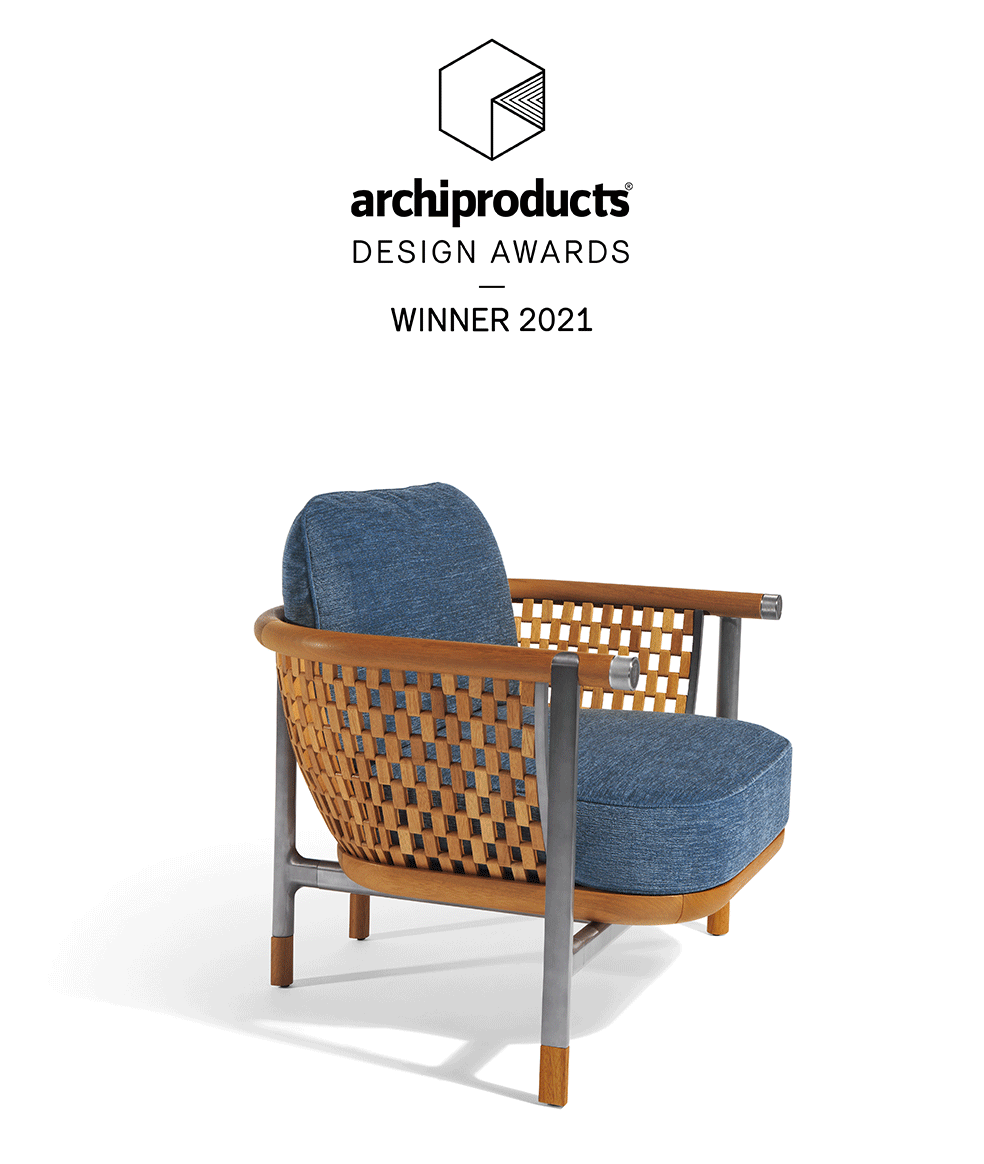 Basket Armchair designed by m2atelier winner of 2021 Archiproducts Design Awards, Outdoor category
"After evaluating over 750 submissions from all over the world, the winners of the 2021 Archiproducts Design Awards have been revealed. Judged and chosen by a jury panel made up of the leading figures in Architecture and Design, the winning entries stood out for their unique concept and represent the excellence in creativity, technology and research."
The Archiproducts Design Awards is an international design competition organized by Archiproducts, with the aim of recognizing, rewarding and celebrating design excellence across a broad range of categories.
"With over 20 years of experience spent continuously scouting the best international products, we keep on highlighting the importance of the "Culture of Project" and its relationship with the production in the world of Design and Architecture."