ANNIVERSARY accessories capsule collection
ANNIVERSARY accessories capsule collection
A new accessories capsule is created as a corollary to the Anniversary collection, on the occasion of the 15 years of the Visionnaire brand, the result of an original narrative approach that translates into an expressive Art Design vocabulary.
The objects in this range, sculptural and functional at the same time, are made of ceramics, stone, brass and Murano glass, taking on the forms of an extroverted family of artefact designed by some of the most interesting names on the international scene of new creative talent.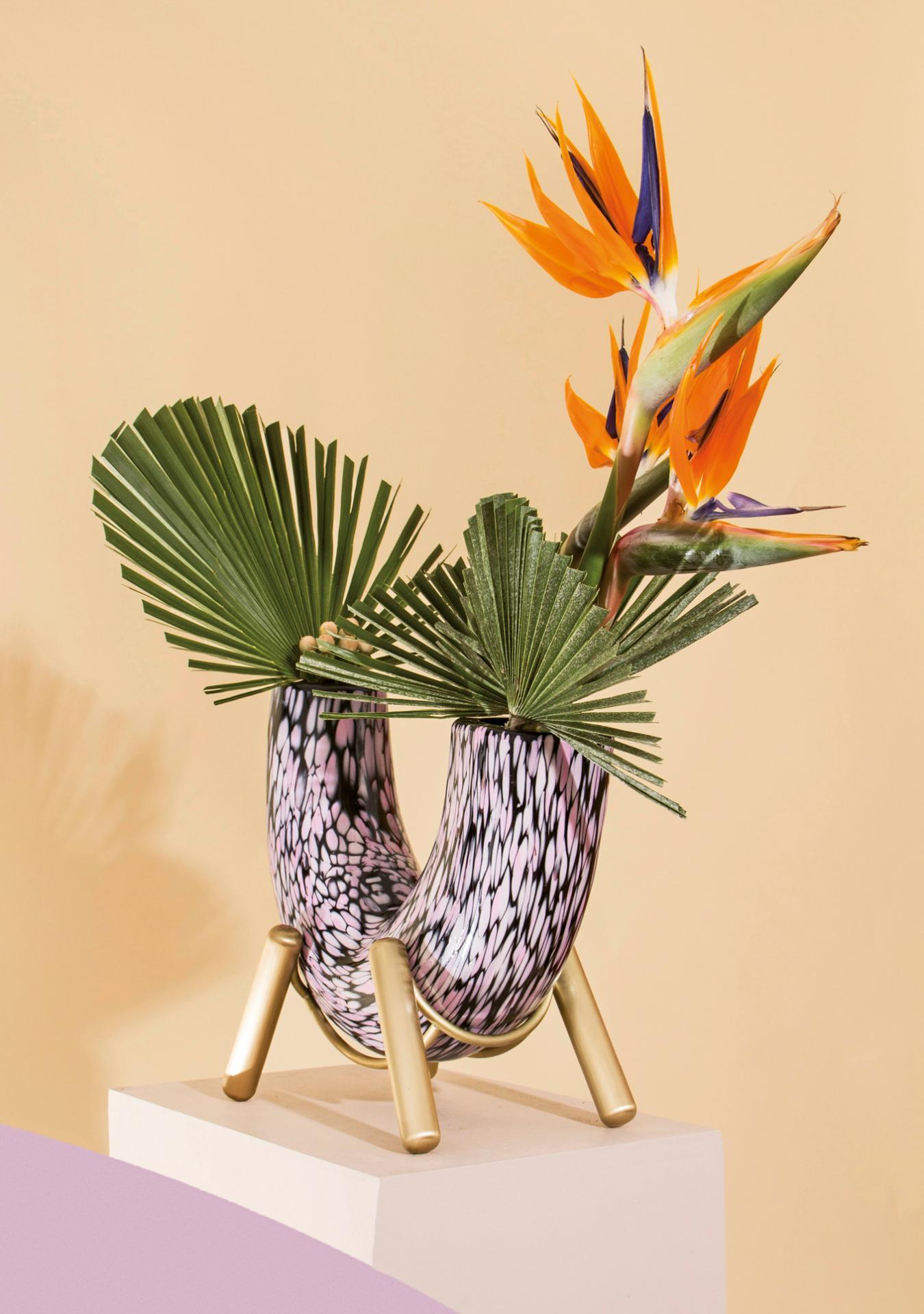 FAUNA design Sara Ricciardi 

The design took form after the artist observed the various techniques of application of color in blown glass. The addition of the aggregate, whose spread cannot be precisely controlled, reminded of the spotted coats of animals. The result is bizarre glass fauna and supporting structure in brass: a dappled horse and two beetle with dots with bright colors, those that nature is never afraid to wear. Limited and numbered edition of 60 pieces per subject.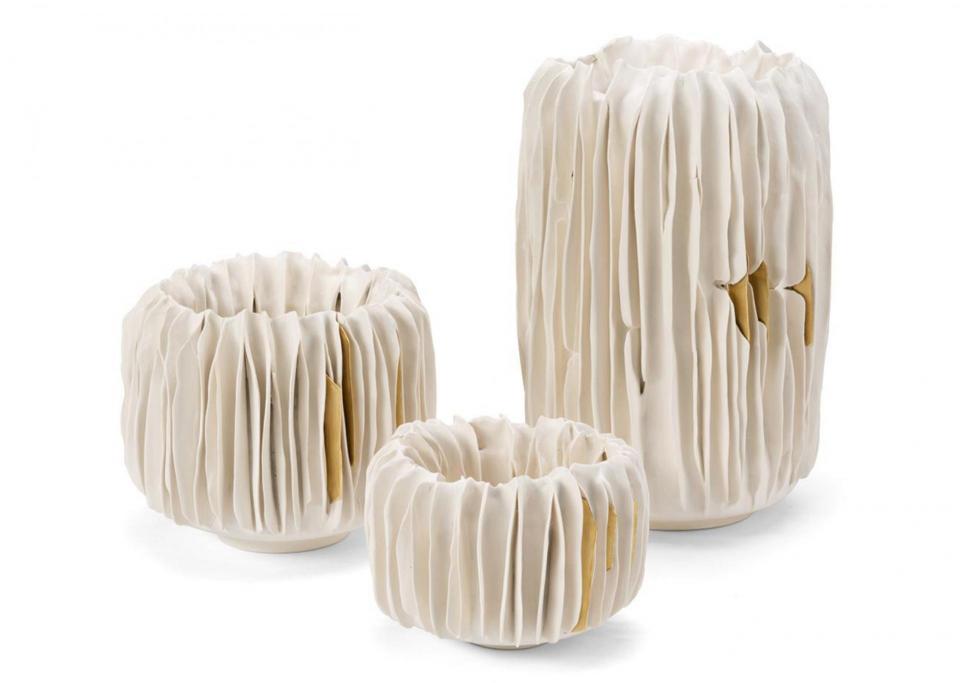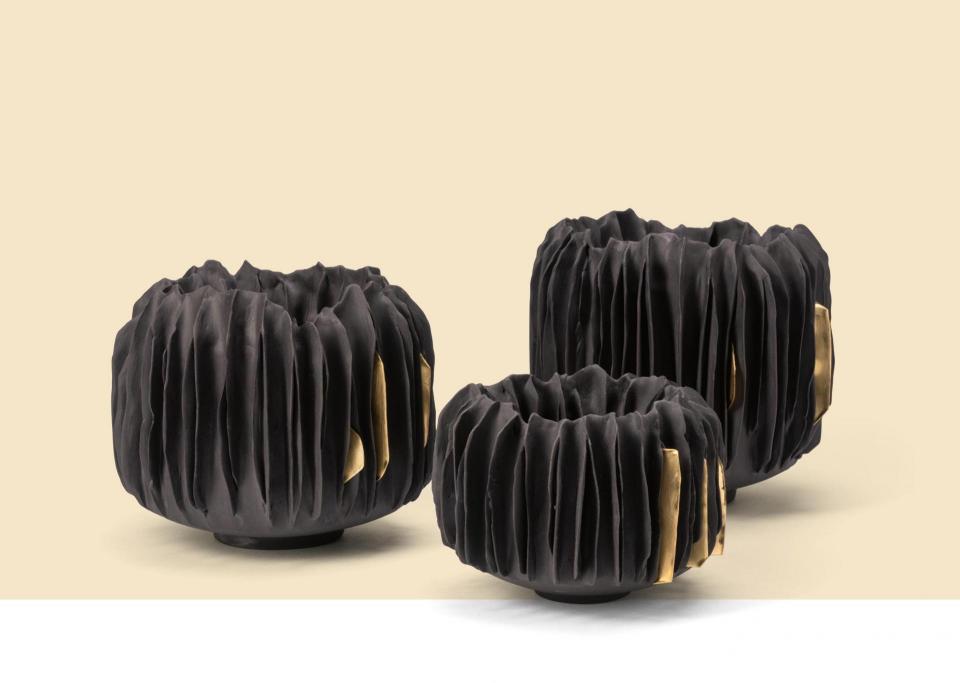 CORALS design Olivia Walker

Olivia's disciplined and meditative approach to making sees her create complex surfaces that reference natural forms such as corals and the buds of flowers. 
She builds up layers of porcelain sequentially and methodically, to create pieces that speak of both fragility and growth, and through the firing process Olivia capture this fragility in ceramic form. These pieces have been thrown on the potters wheel in the traditional way, before being built upon with with individually made porcelain pieces and brass shards. They are made in a white porcelain from Limoges, France, or a black Spanish porcelain, and fired to 1260 degrees Celsius.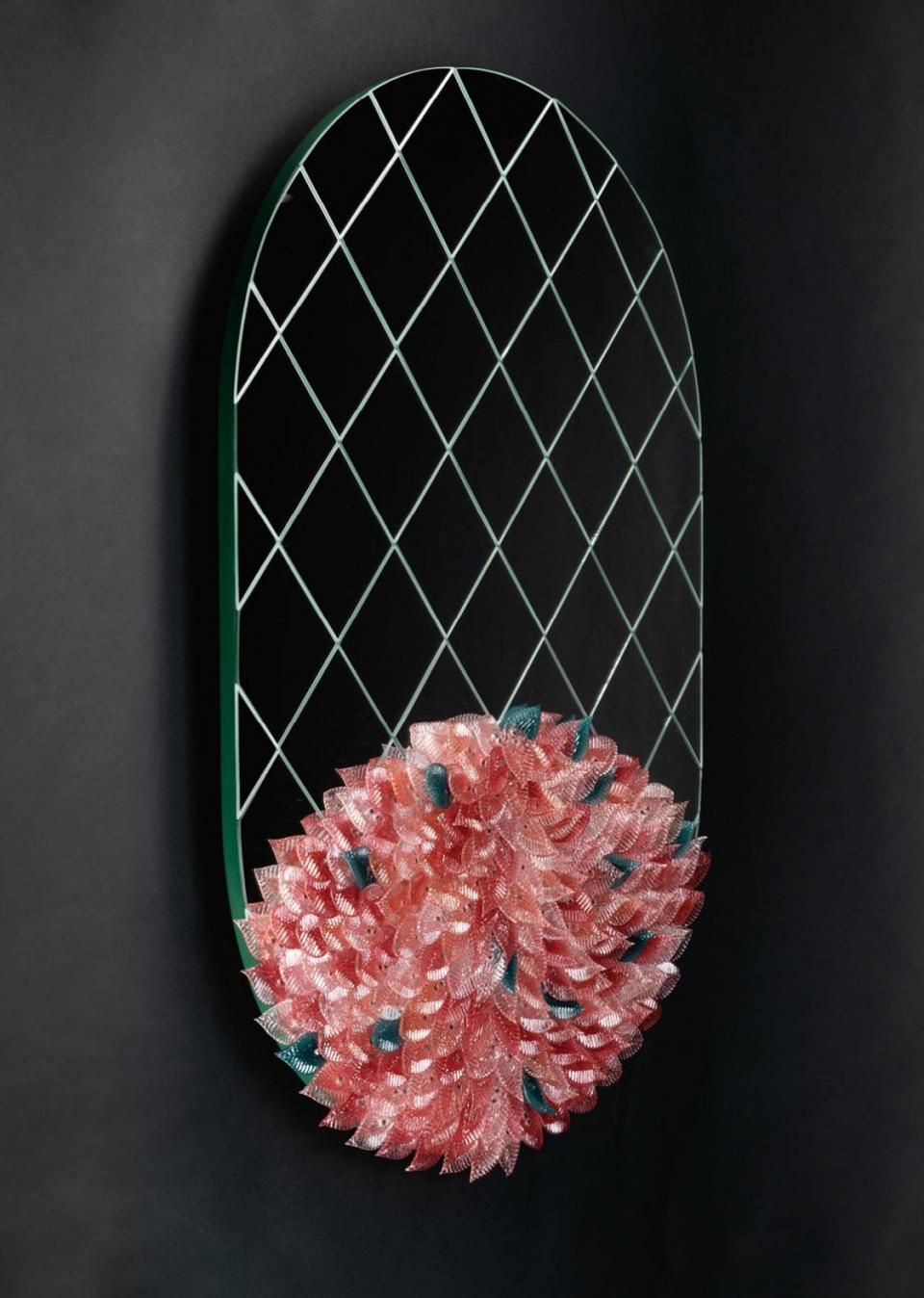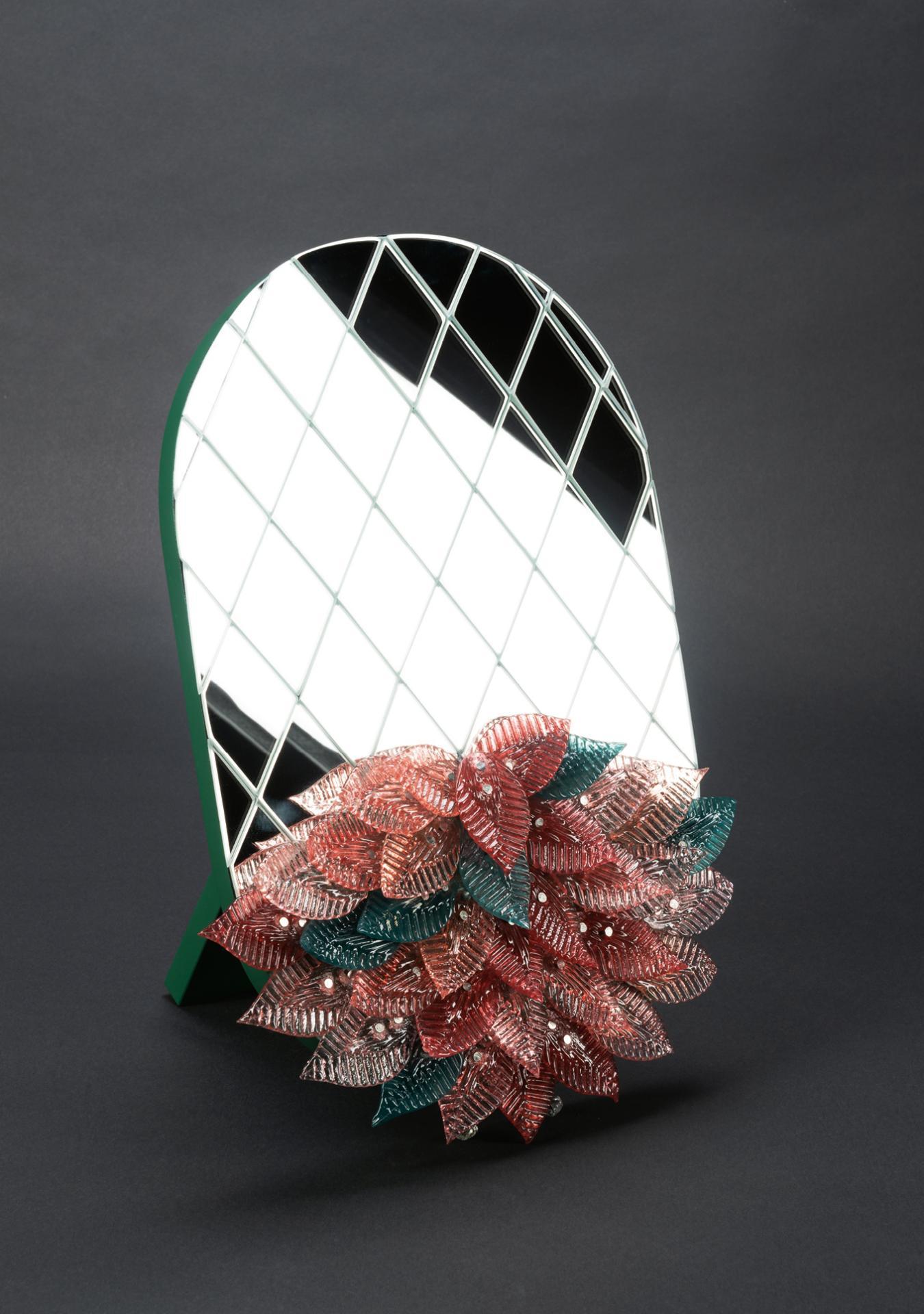 FOGLIA design Zanellato/Bortotto

Table and wall mirrors made with traditional methods of Murano, with application of handcrafted cut and ground silver mirrors and glass leaves applied by hand.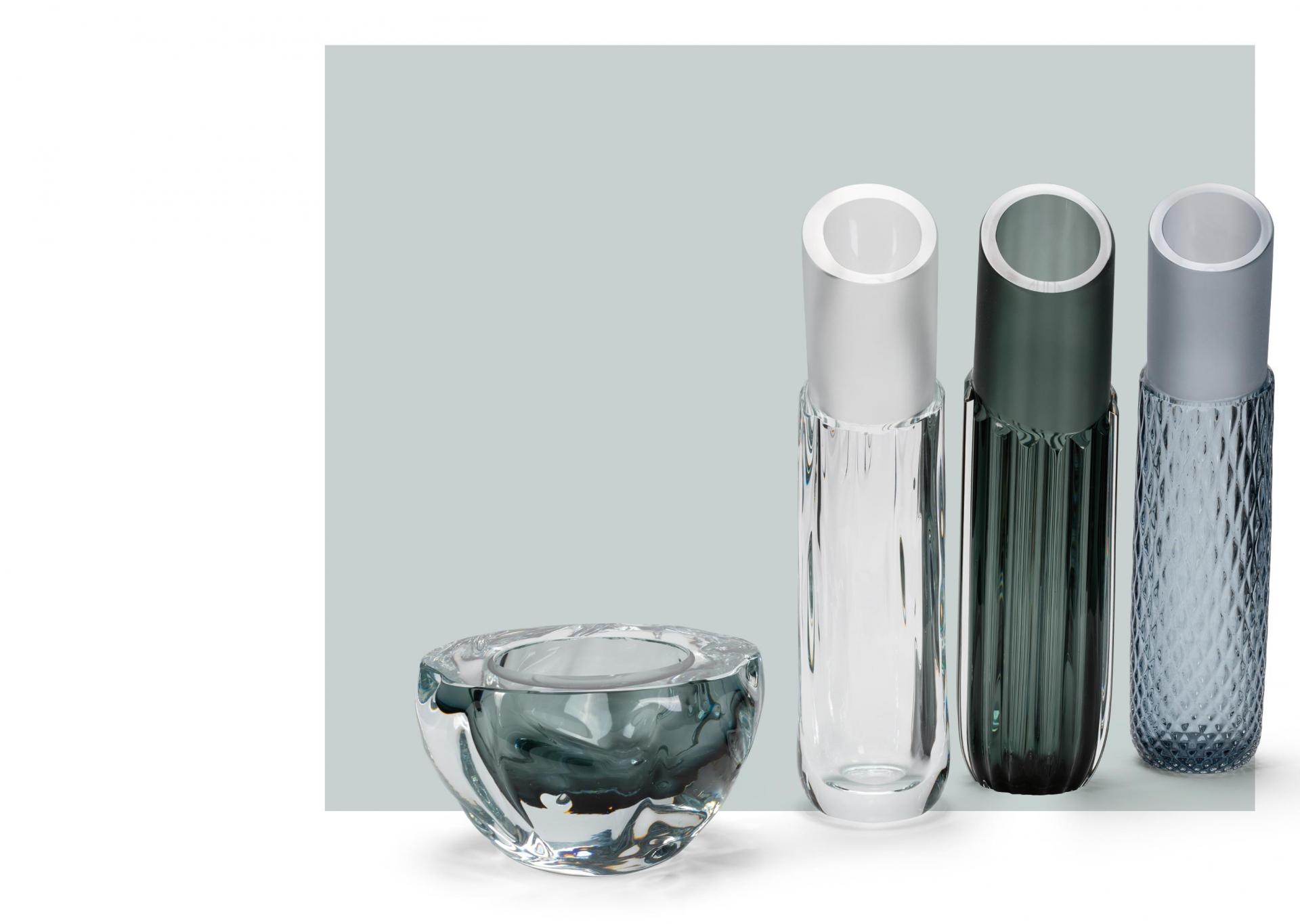 TITANIUM BOWL & LIPSTICK design Stories of Italy

Games of texture, thicknesses and reflections. Totemic and essential forms, whose expressive impact relies on the precious quality of the material and its natural refraction of light.
Handcrafted blown and ground Murano glass. The inner glass core is immersed in a layer of molten Murano crystal, which is then imprinted with a texture while still hot. The outer layer, with a motif of vertical, rhomboidal or irregular ribbing, is then carved in the upper part, while the exposed part is sandblasted.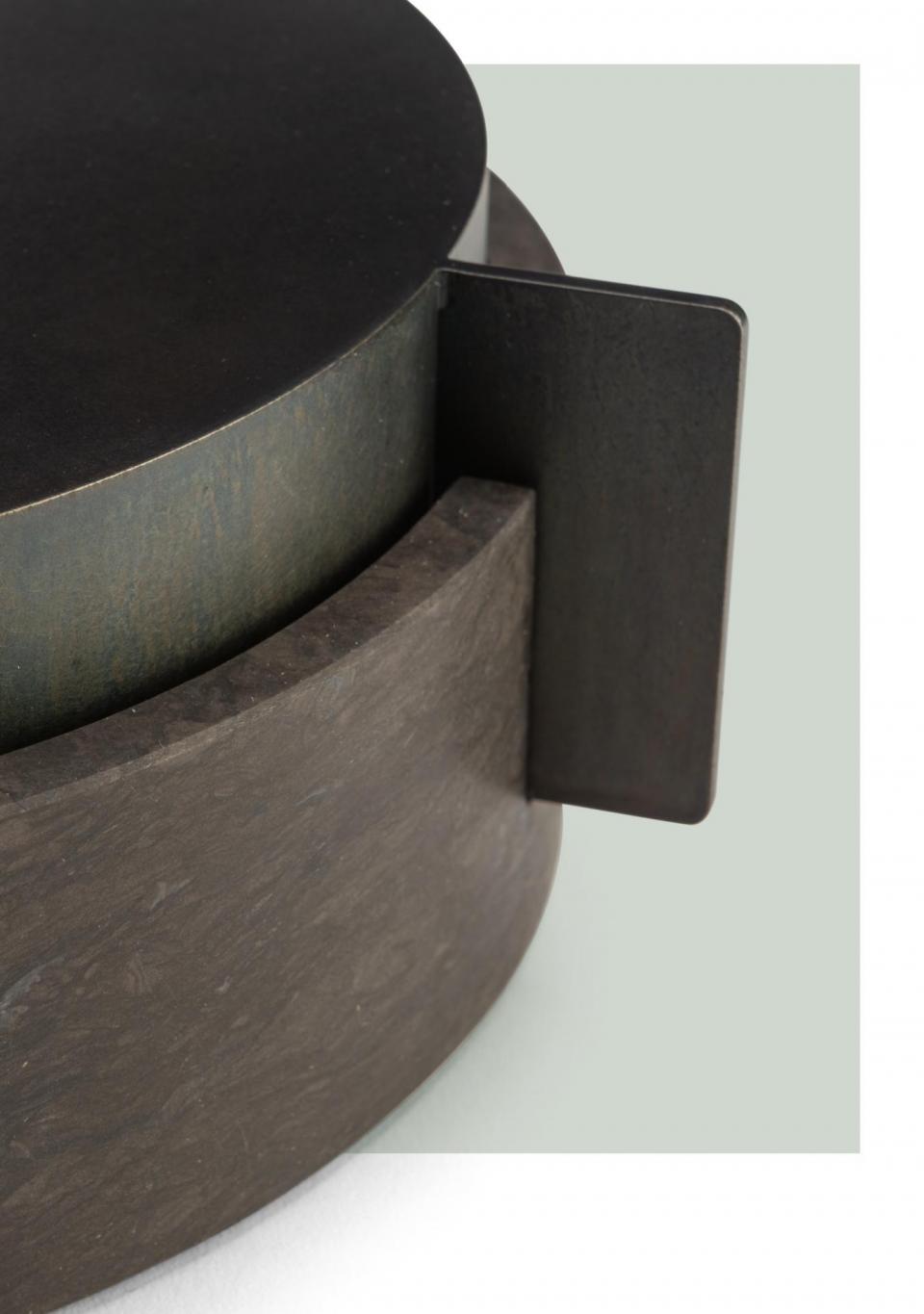 MECCANISMI design Gumdesign

The interlocking of the parts represents the limit between inside and outside, closed and open, private and public.The mechanical gesture of opening and closing allows or forbids access to a place, a content, to be protected and concealed. A collection of storage elements composed of parts in Jerissa stone and natural acid-etched metal. The Jerissa stone is worked with high-precision CNC milling; the metal is turned and welded by hand, and then etched with an artisanal approach.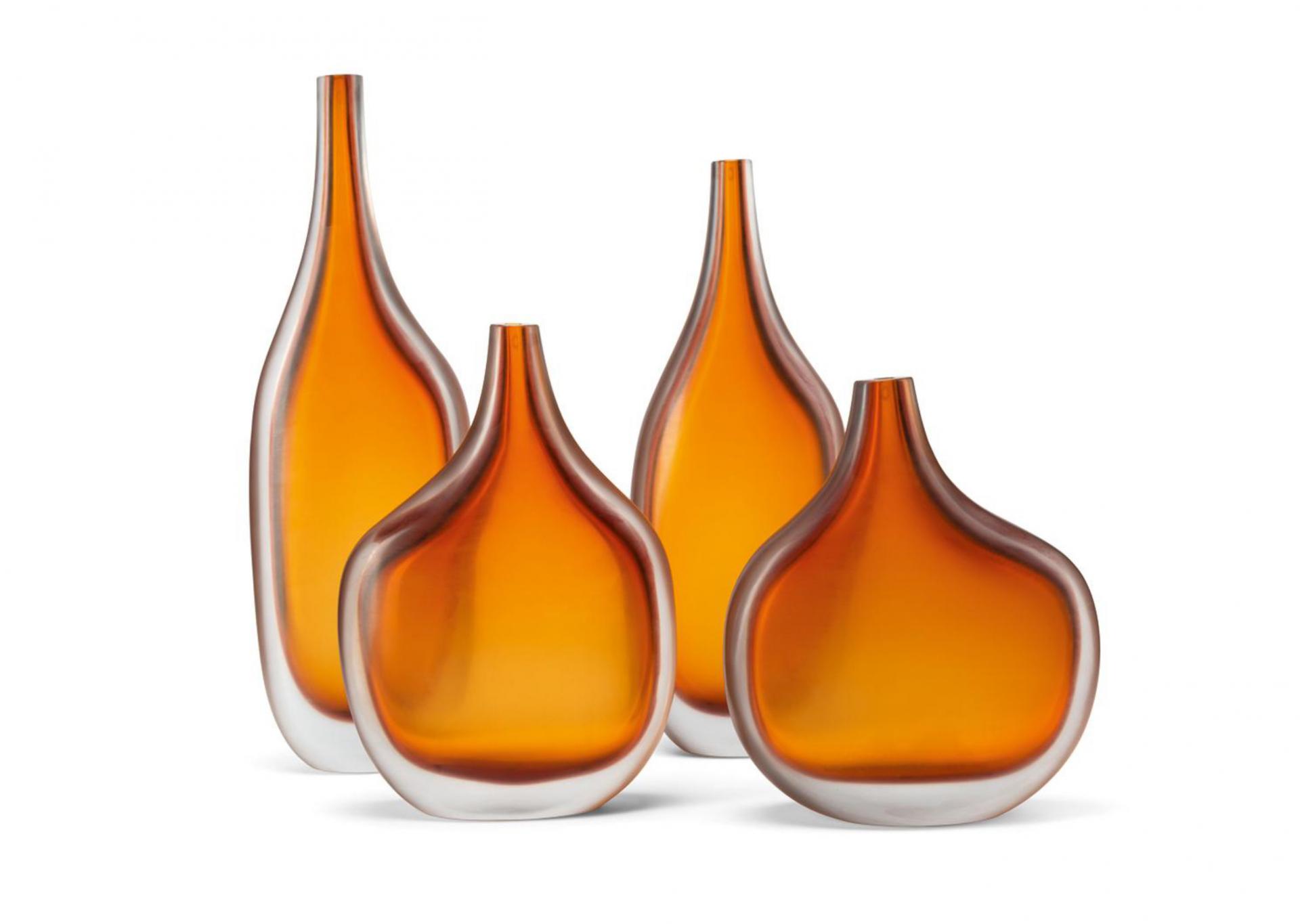 MIRTUS design Ivan Baj

Slender forms for leaf vases with a Mediterranean character, entirely crafted by hand, with an amber hue immersed in a crystal shell.
Among the collection designers Claire Frechet collection, Marta Giardini, Inderjeet Sandhu, Fausto Salvi.