Visionnaire and Ferretti Group at Private Preview 2022
Visionnaire and Ferretti Group at Private Preview 2022
1-4 SEPTEMBER
Ferretti Group is glad to invite its yacht owners to the exclusive and yearly three-day private preview in the wonderful setting of the Monaco Yacht Club in Monte Carlo, where selected guests experienced sea trials alongside the group's fleet, discovering its latest creations.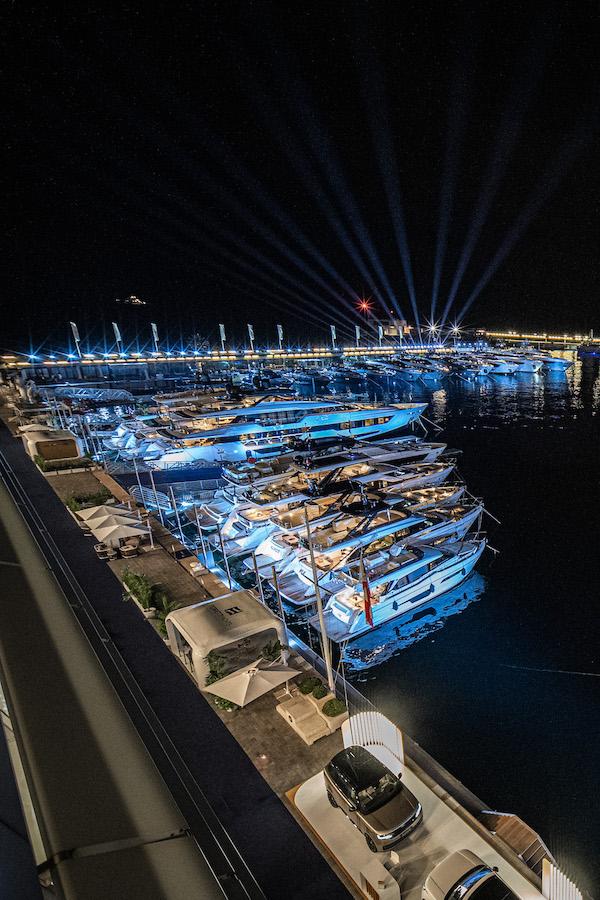 Visionnaire, as a special partner, designed the vip lounge by showcasing its unique design approach and highlighting – once more - its one-of-a-kind proposal for both home philosophy and yachting applications.
The brand is displaying five lounge areas, including living and dining rooms. Among these one of the forever icons, the Bastian Lounge sofa and the Anthem modular system with its pure and timeless volumes. Donovan Roll and Douglas sofas stand out with their typical curved shapes. Stepping into the next stage, the Morgan dining table shows a circular top realized with two different segments of marble. Carefully selected pieces from the latest collections, reveal the total sartorial craftsmanship in every single detail.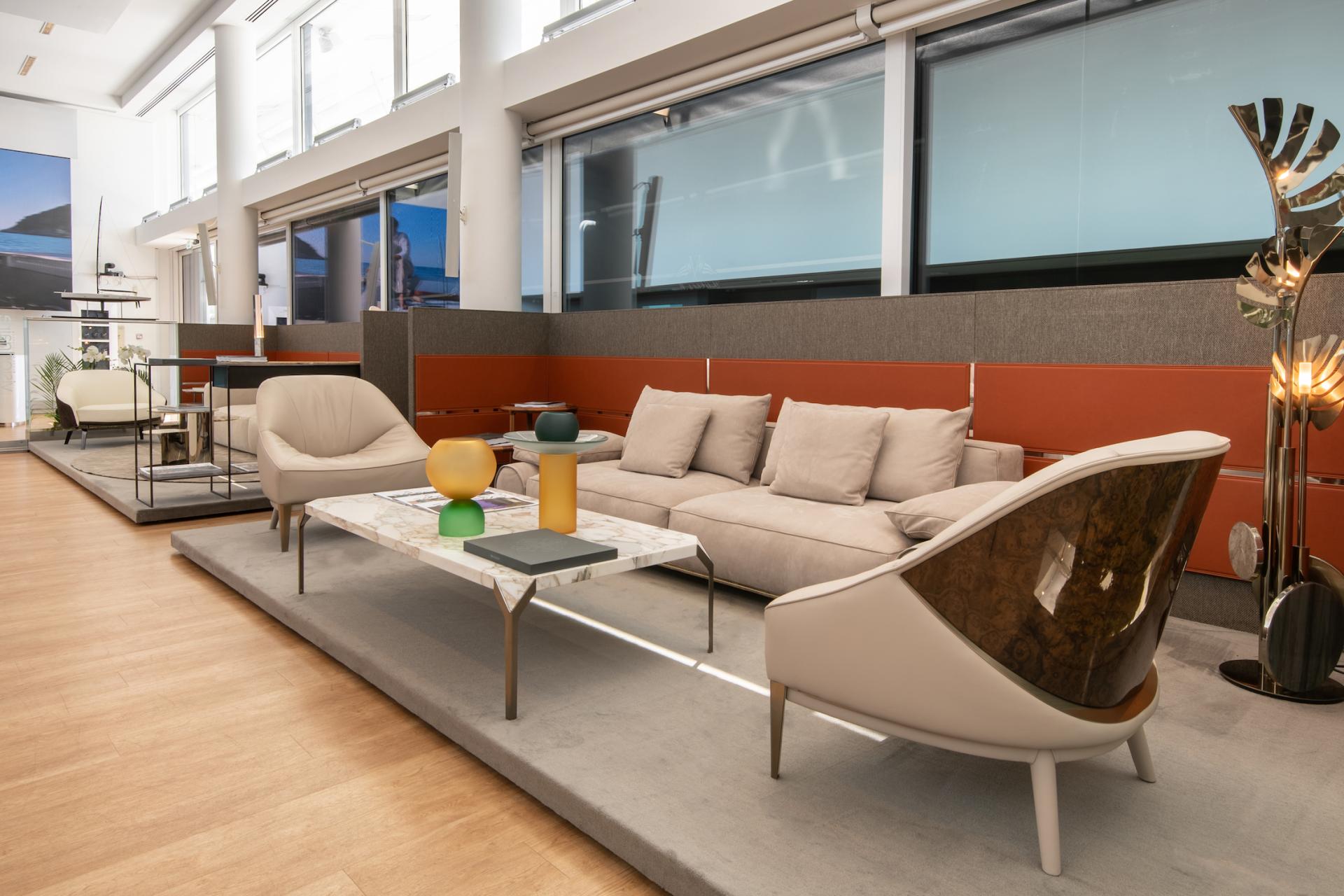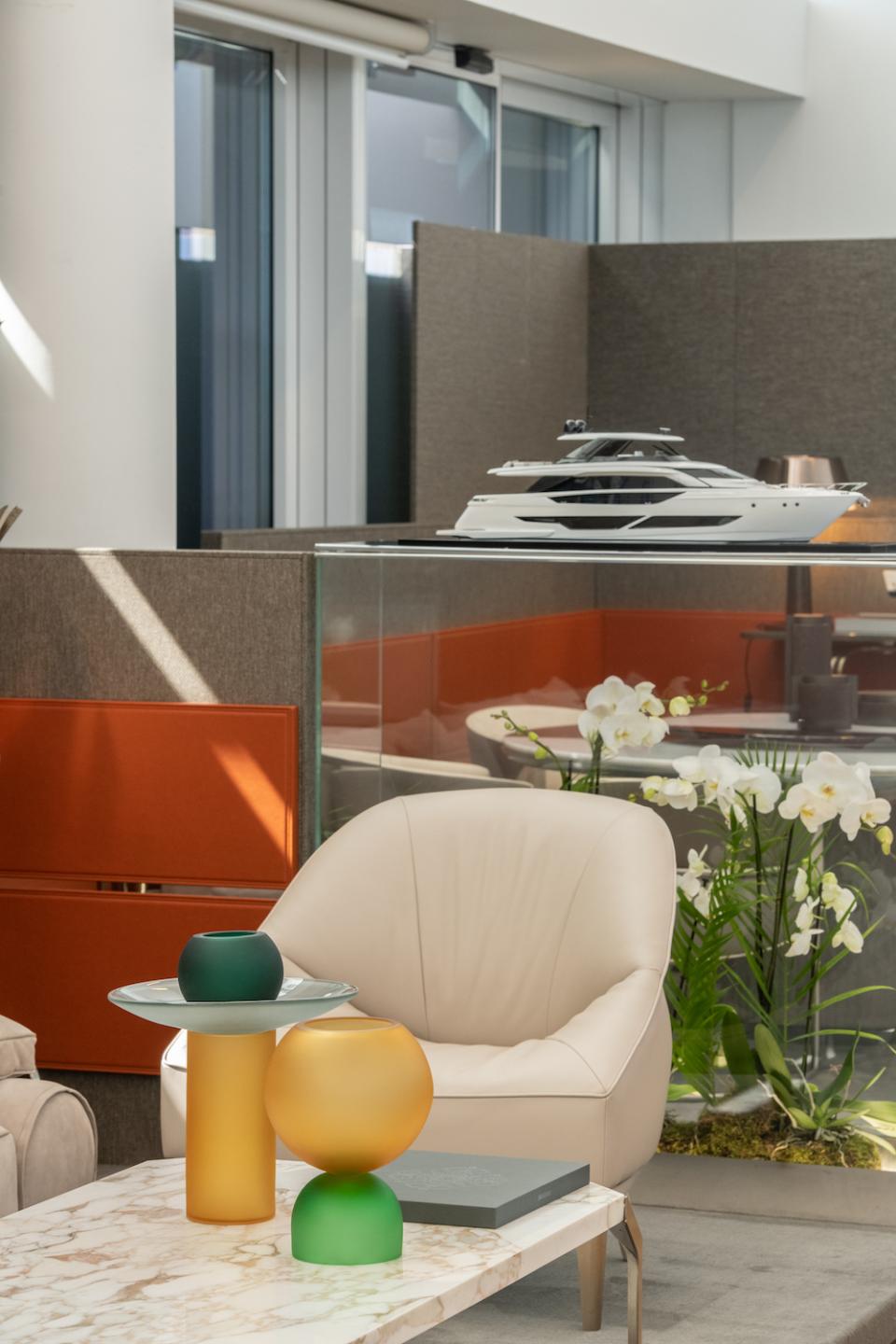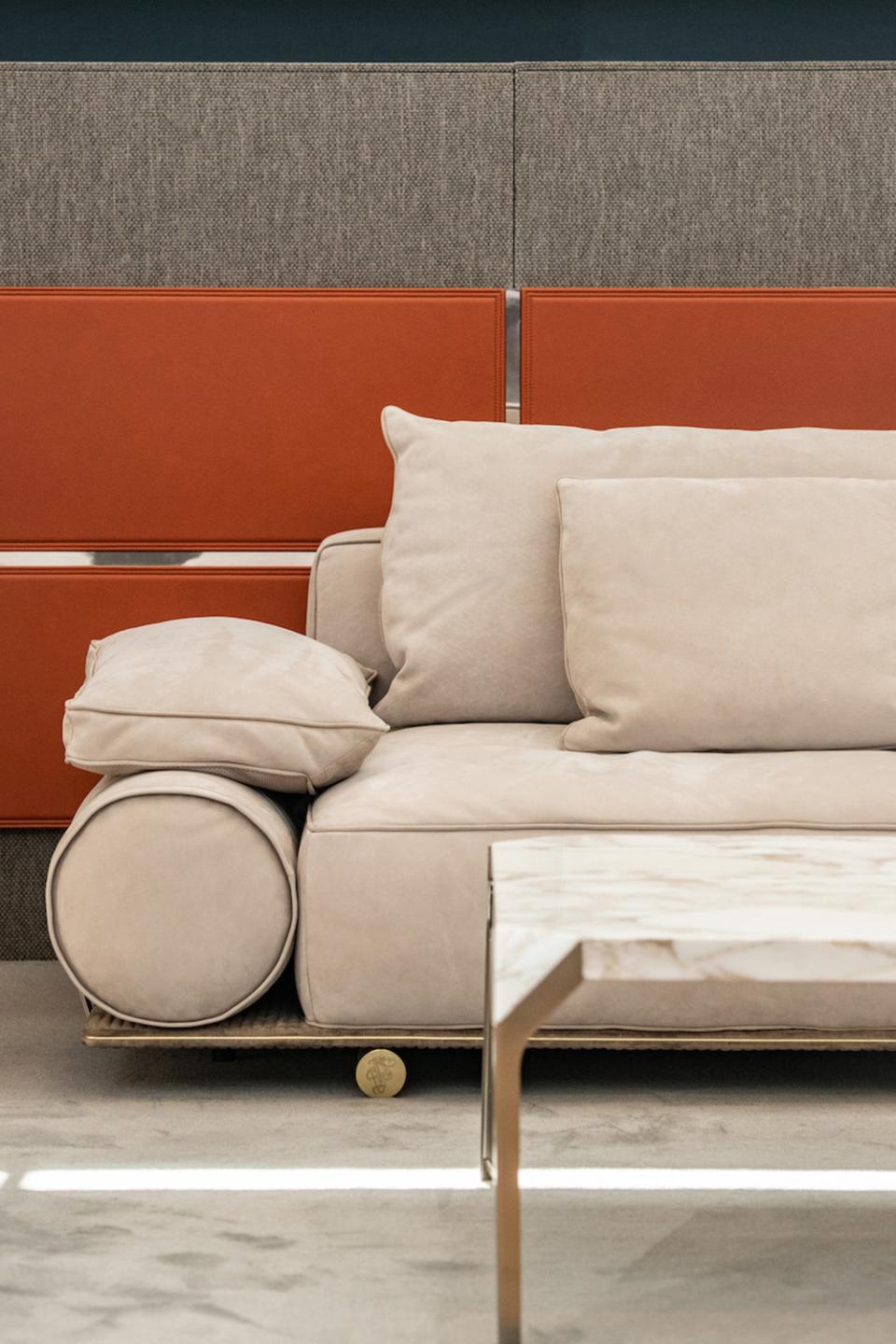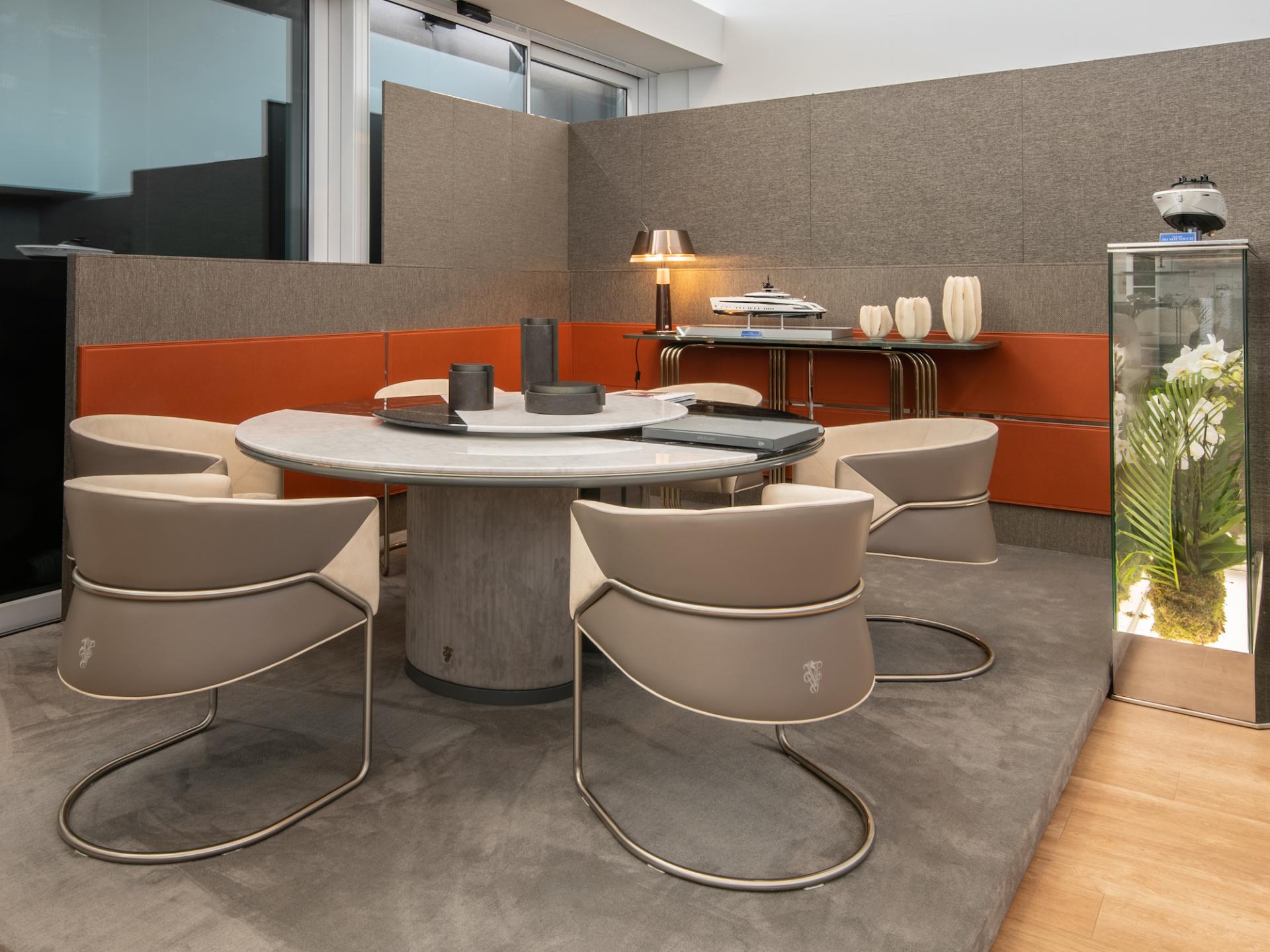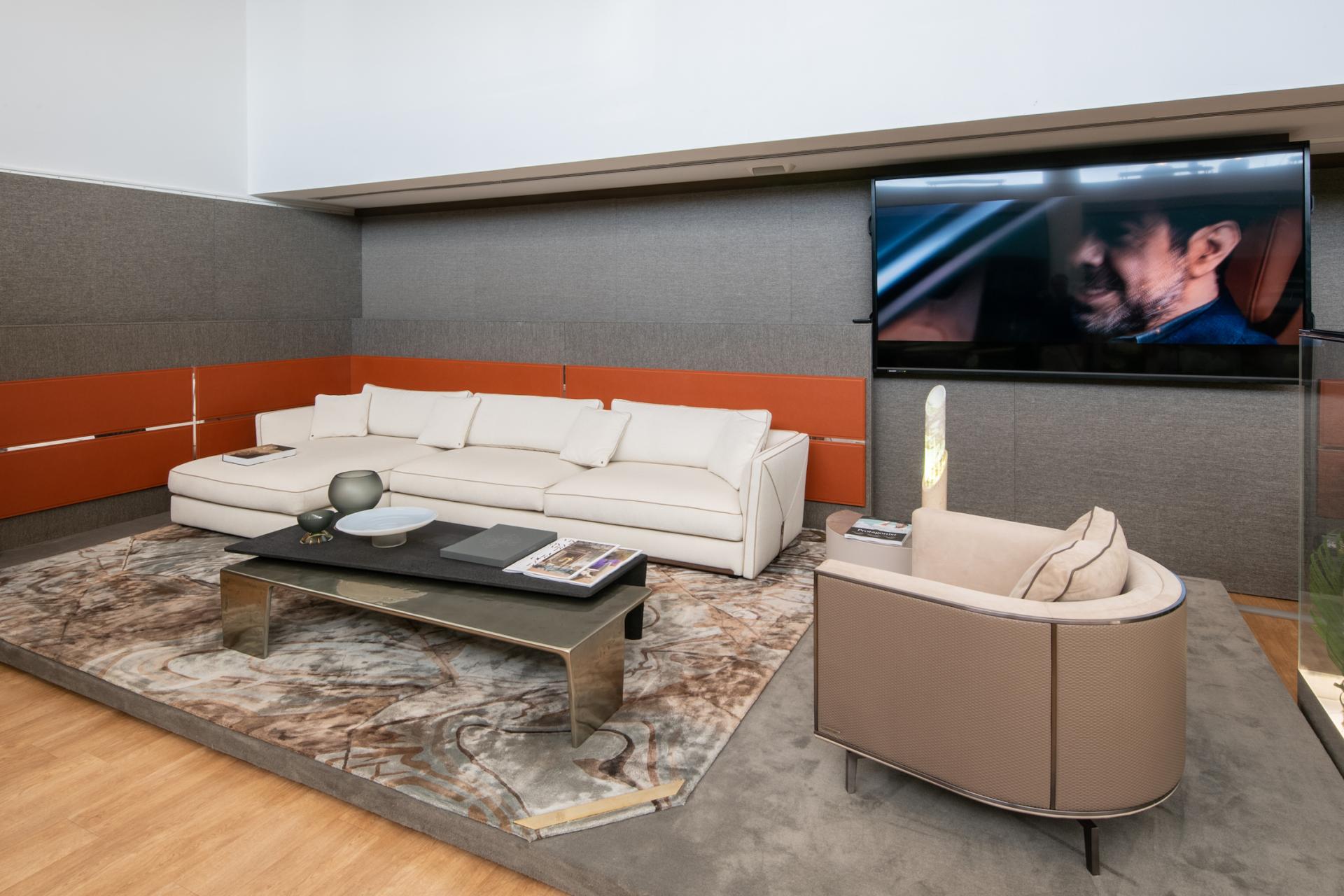 Visionnaire strengthens its connection within the yachting world over the years by proposing multiple projects for seagoing settings. The choice to live on the sea or simply enjoy the salty breeze are the desires that Visionnaire grasps and realizes with and for its clients, by exceeding their expectations throughout its sartorial approach.