APOLLO BELVEDERE GOES TO ART DUBAI
APOLLO BELVEDERE GOES TO ART DUBAI
Launched in April 2022, Apollo Belvedere - the first VISIONNAIRE NFT project - explores innovative art and design languages in the era of Web3. The synergy between the Visionnaire's expertise and the artist Jonathan Monaghan's aesthetics has created a strong bond between craftsmanship traditions and the digital age. Imagination is the key element in Visionnaire's act of transformation of precious materials into products for unique environments. This project expresses the brand's ongoing relationship and dialogue with the Avant-garde.
The project continues in the tour of the main events related to the world of art and - after Art Basel Miami - it arrives in Dubai during the Art Dubai week. The project, where meta-luxury and metaverse meet in a single place - the Theater of Digital Art (ToDA) - is presented with an immersive video installation where physical and digital experiences intertwine.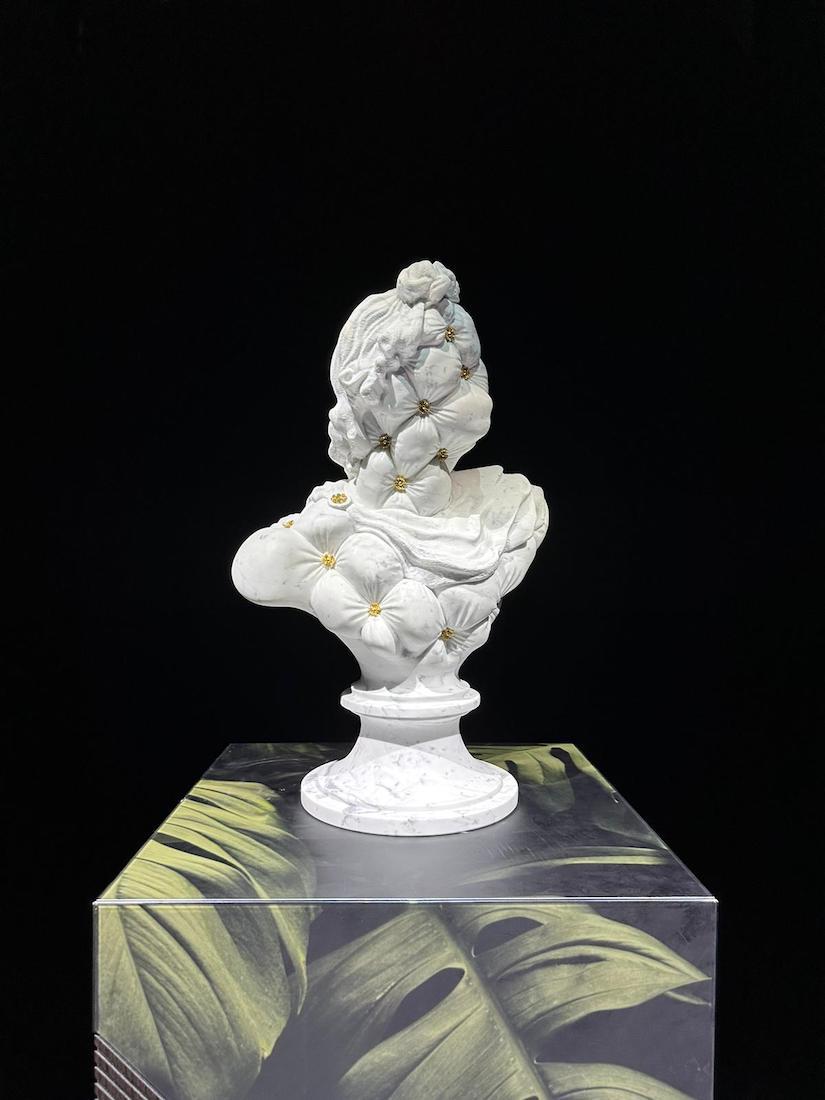 Apollo Belvedere is both a marble sculpture and animation, uniquely bound together with NFT+ technology. Combined with the marble sculpture, Monaghan created his video, a surreal 3D animation of an alien spaceship revealing a sculpture in a baroque setting. The bust faces the fiery red panther, a symbol associated with the ancient Greek god Dionysus and the concept of chaos.