The apartment in the Ginko Club building in Hangzhou is a refined testimony of the joint activity of the Italian architect Gianpaolo Imbrighi and Visionnaire's philosophy of living. A project, the one about the building, which bears the signature of an internationally renowned architect, professor of Technology at the Sapienza Architecture's Faculty in Rome and author of the prestigious Italian Pavilion at the Shanghai Universal Expo in 2010. Referring to elements such as water, air and light, Imbrighi designed a building with the appearance of a walled city with a compact but also light shell, thanks to the innovative use of transparent concrete.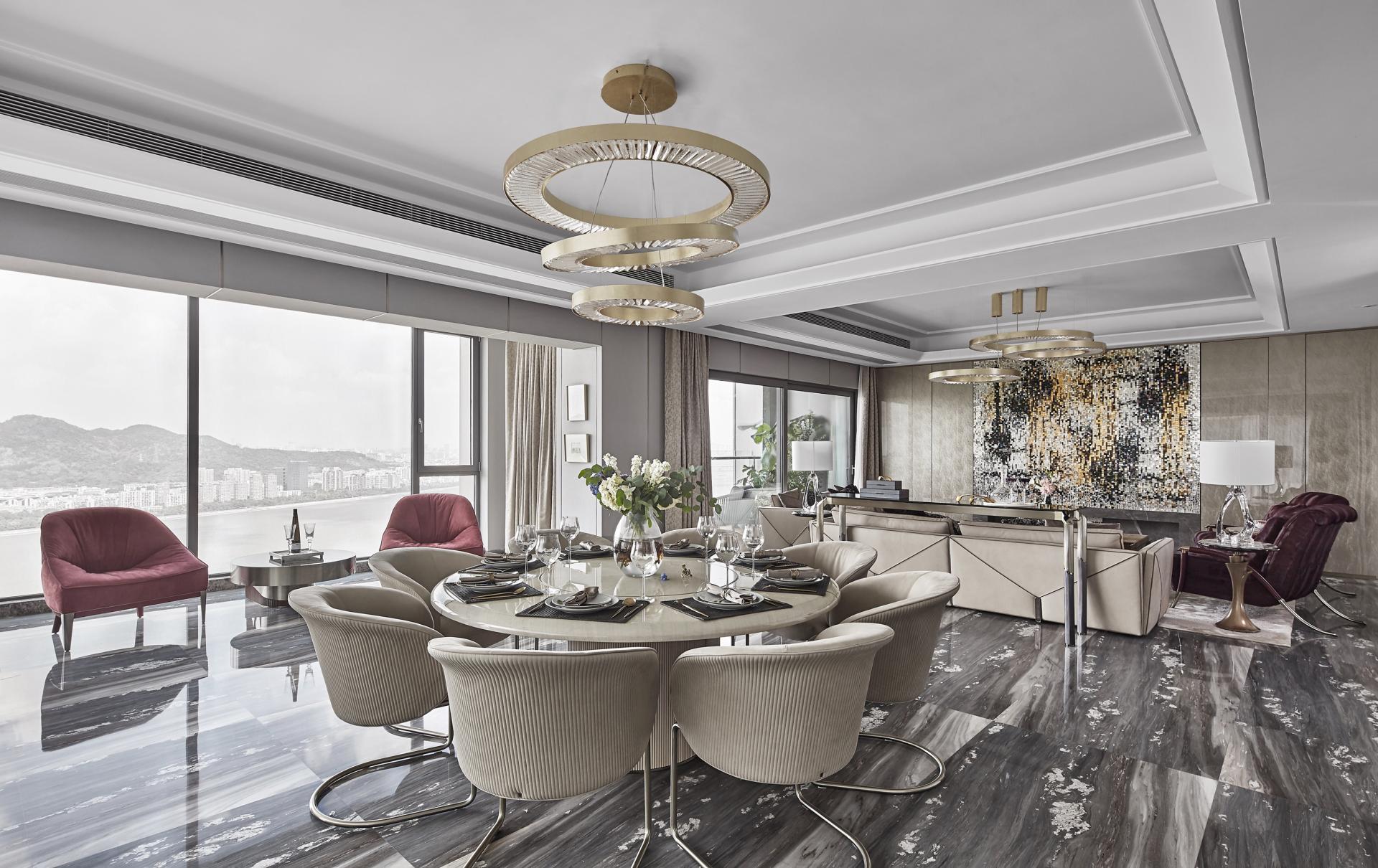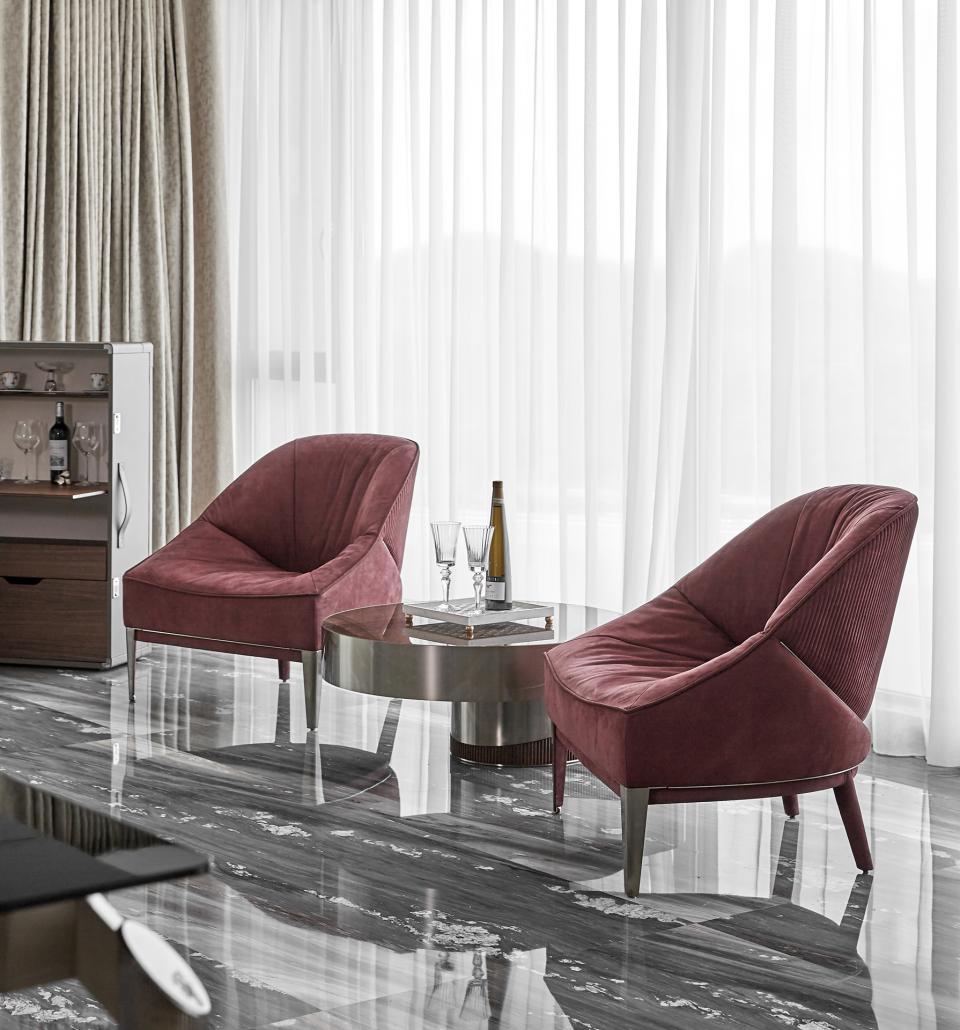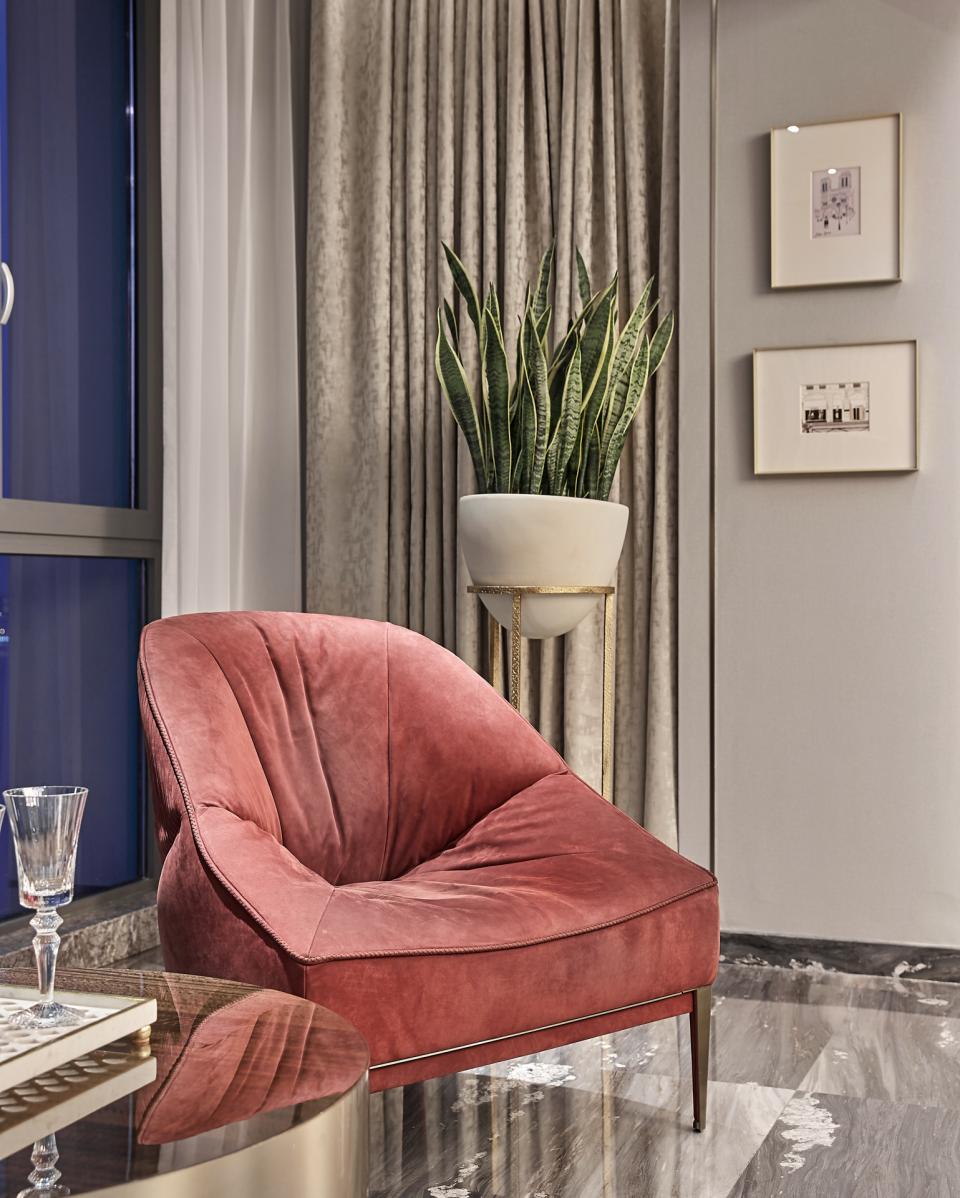 A compositional knowledge also told in the Ginko Club building in Hangzhou, over 150 meters long and designed on the Qian Jiang river, in the huge and magnificent West Lake cultural heritage site. From the large terrace of the apartment, located at the thirty-fourth floor, you can enjoy a breathtaking view of the river.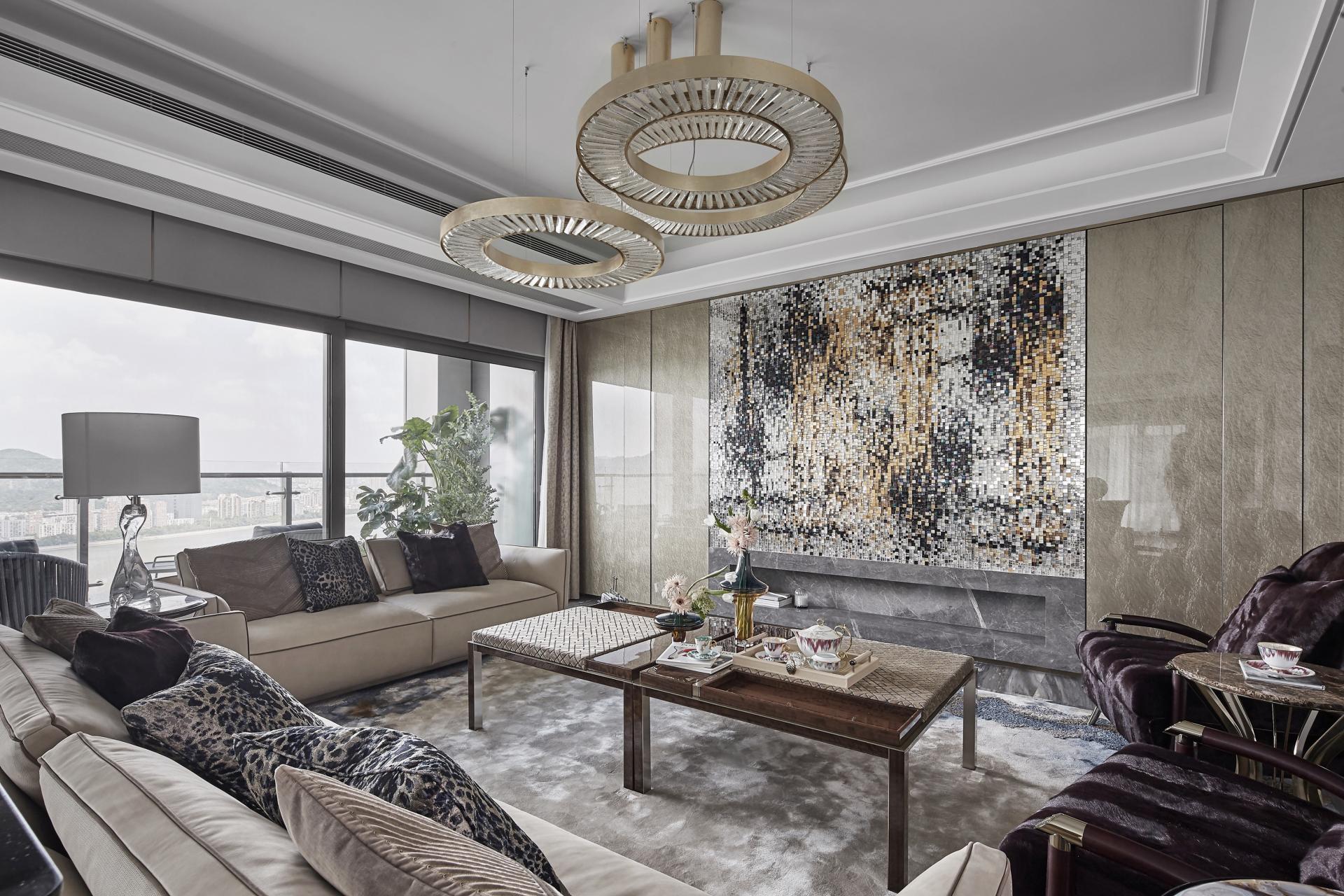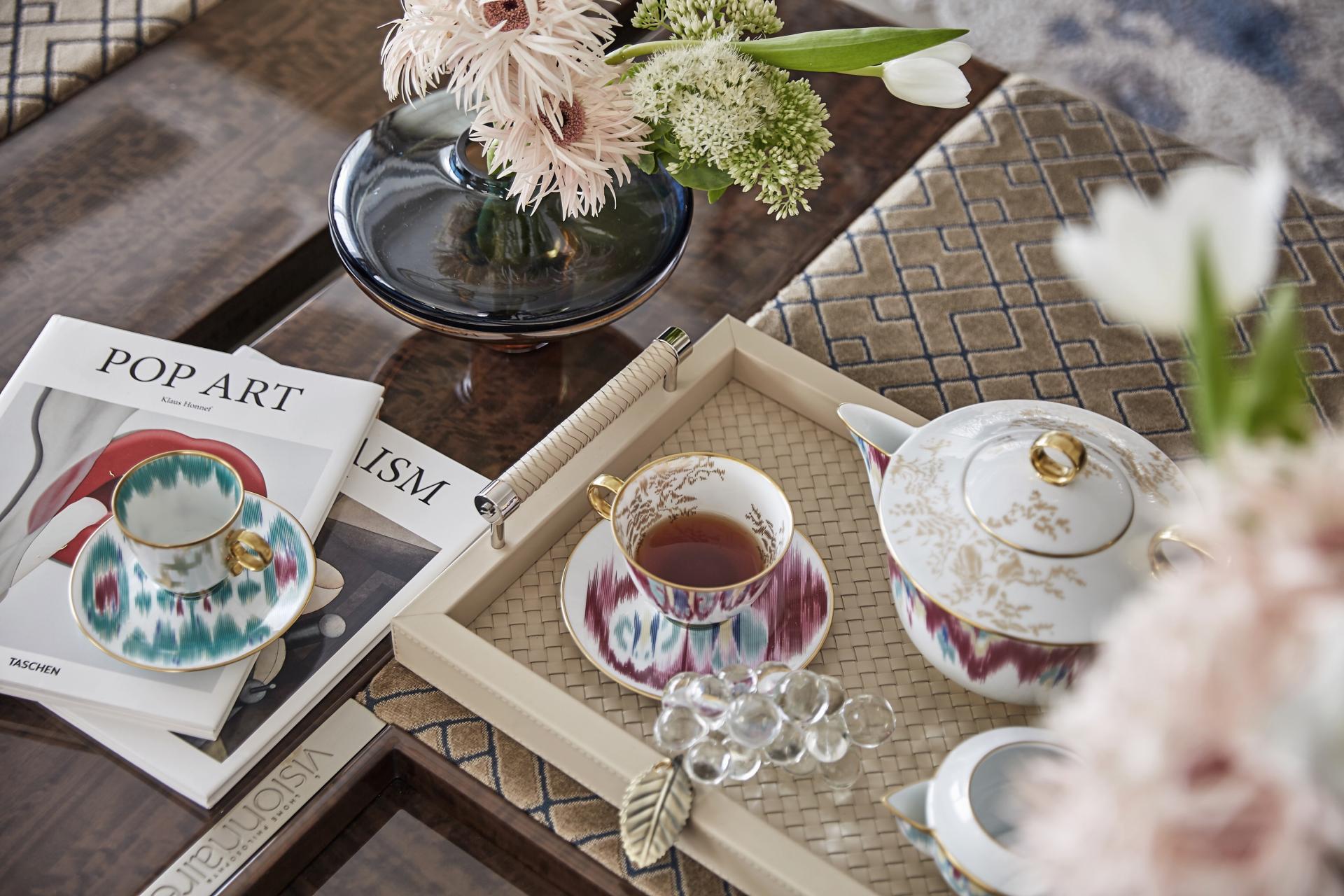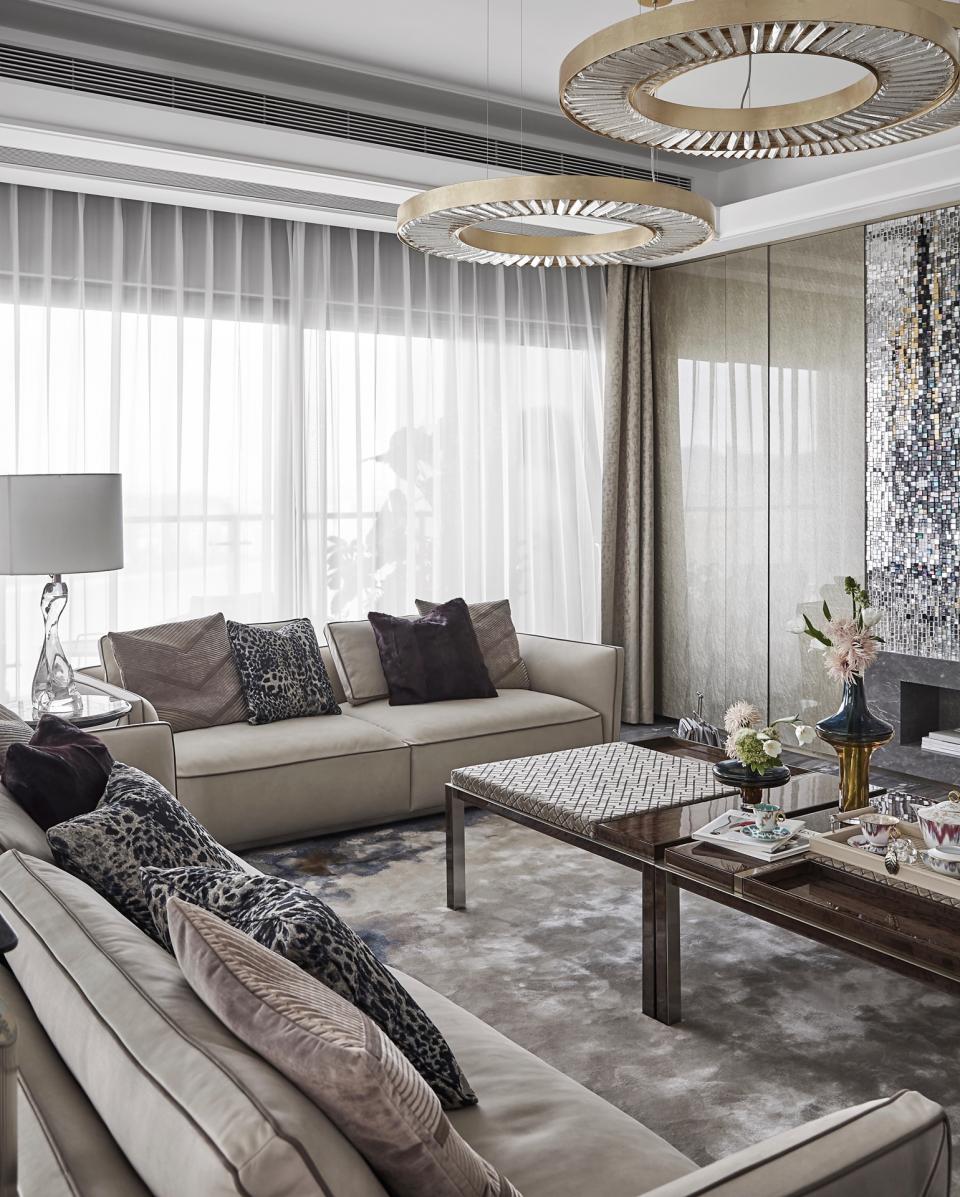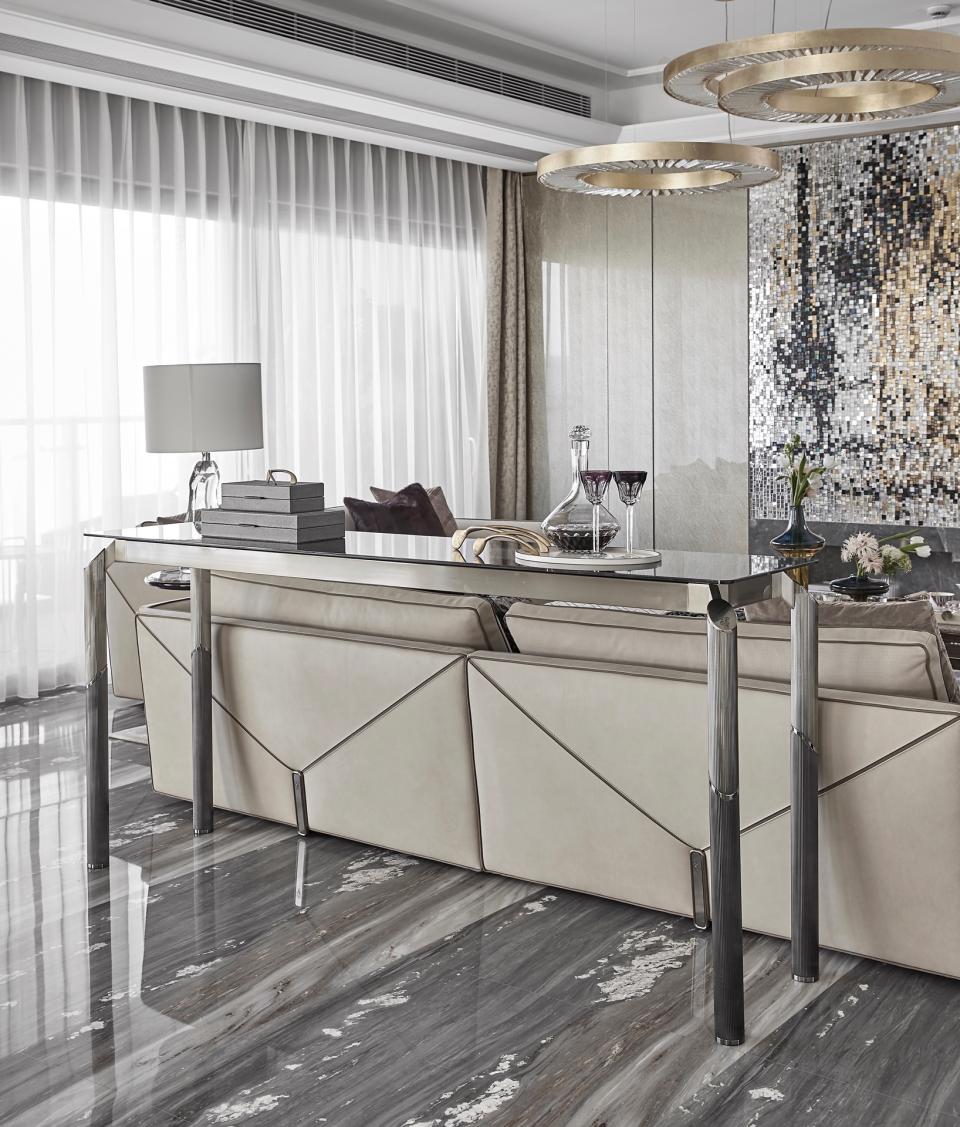 The same architectural care of the building is placed in the choice of the interior layout, entirely signed by Visionnaire. The elegant taste of the owner has been well interpreted by Domus Aurea who has taken extreme care in choosing every single detail. This is indeed a project, which is enriched in the understanding of its individual decorative elements, from the art works placed inside the apartment as a real art gallery, up to the choice of tea services.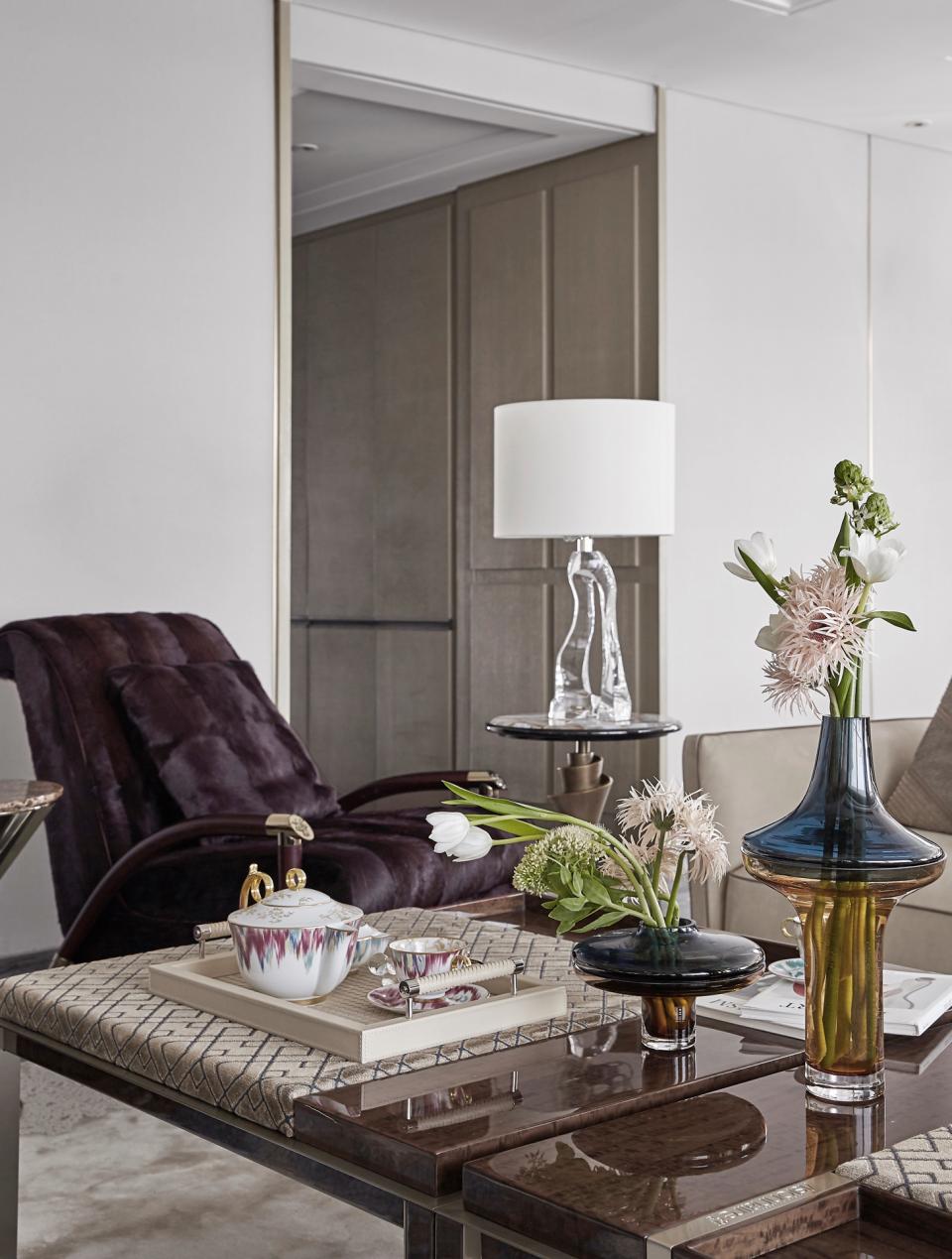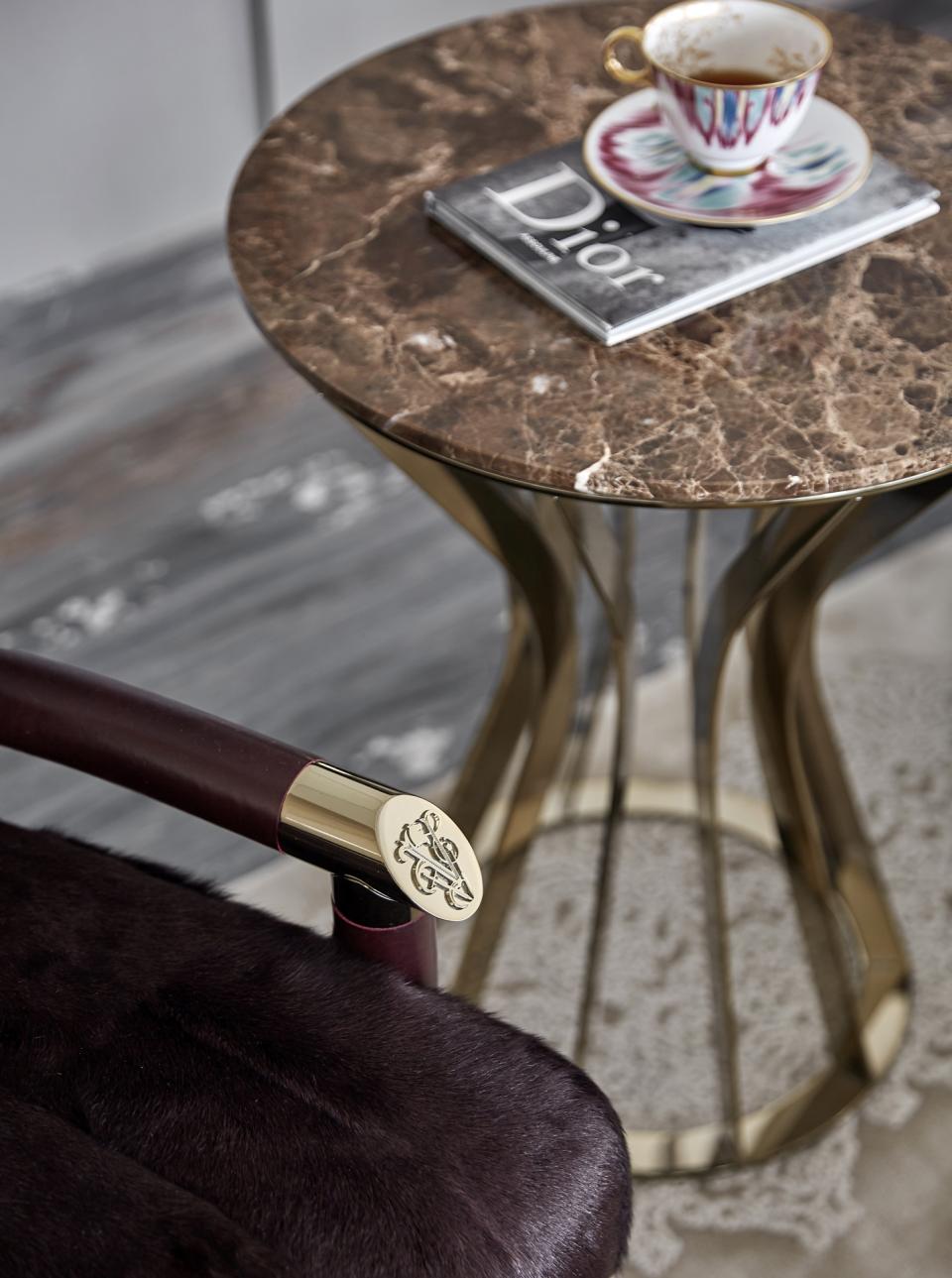 At the entrance has been placed the Aurora console, designed by Steve Leung, a precious design object thanks to its natural agate surface. Numerous art works, including a bespoke one created by Michele Astolfi, welcome the visitor and introduce him to the sophisticated private environment.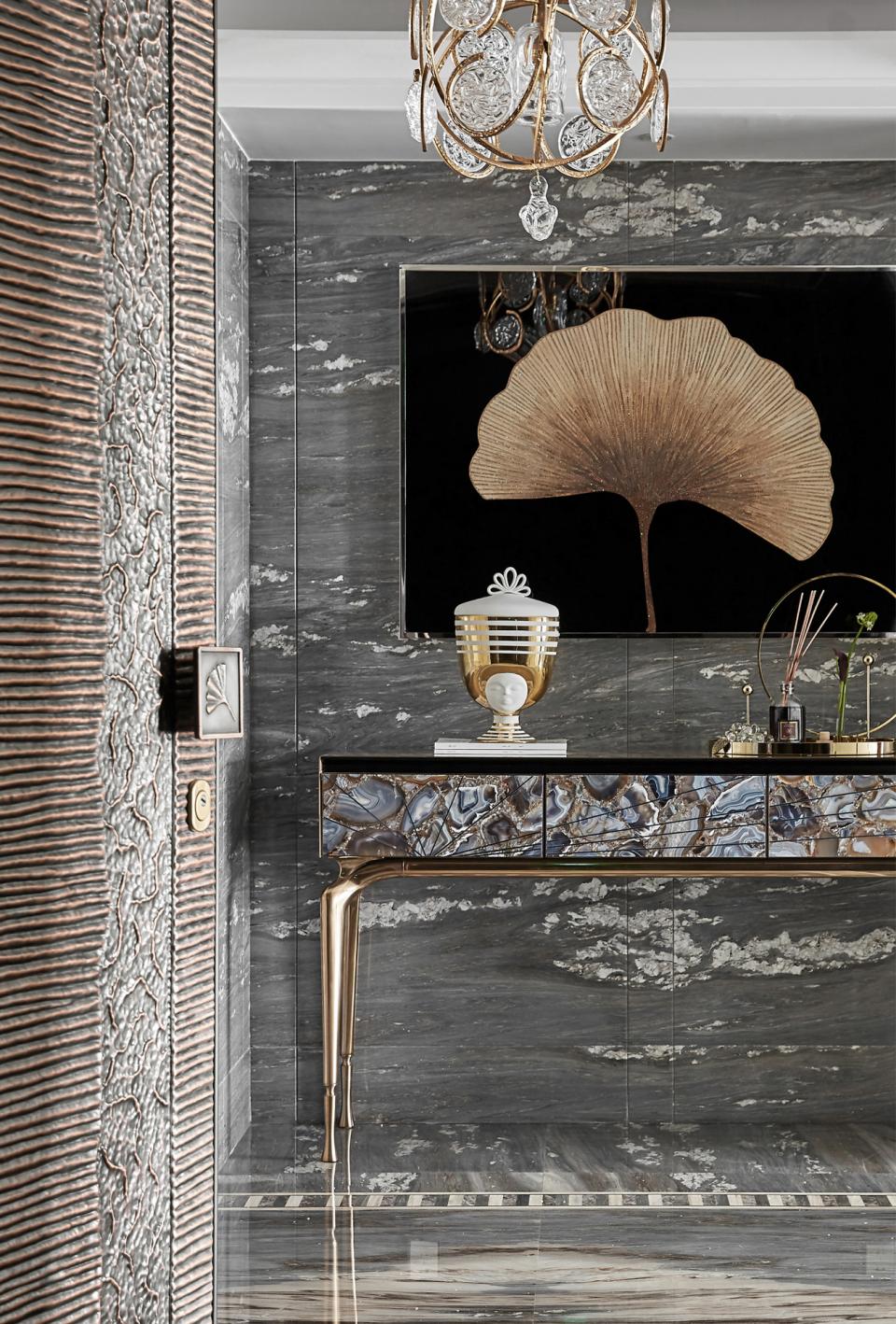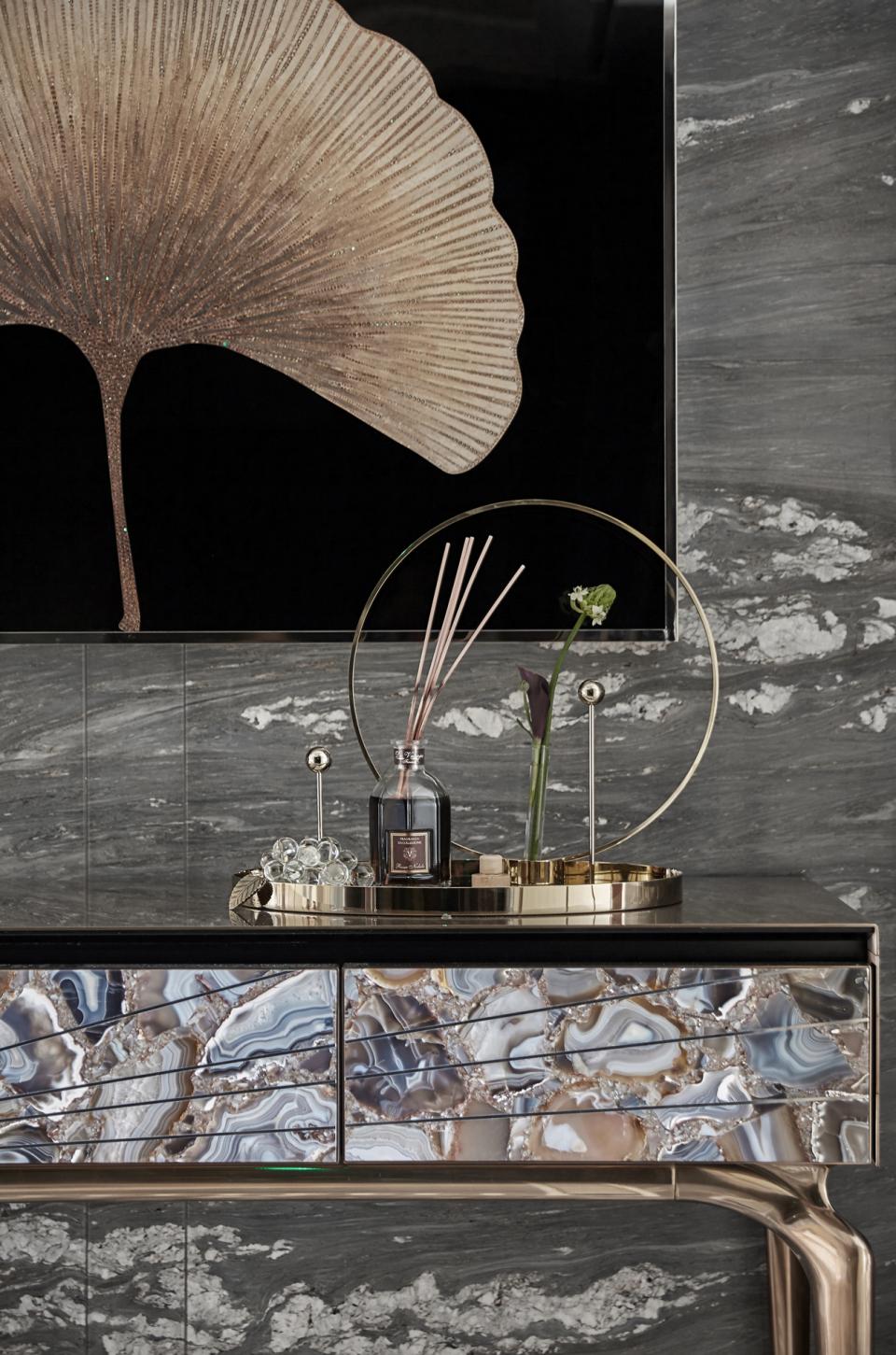 The apartment is extremely bright and the living area shows an incredible breath towards the panorama, thanks to the large glass windows. The living room coexists in a large open space with the dining area: the Bastian sofa by Mauro Lipparini is the protagonist in this space together with the Opera dining table by Alessandro La Spada.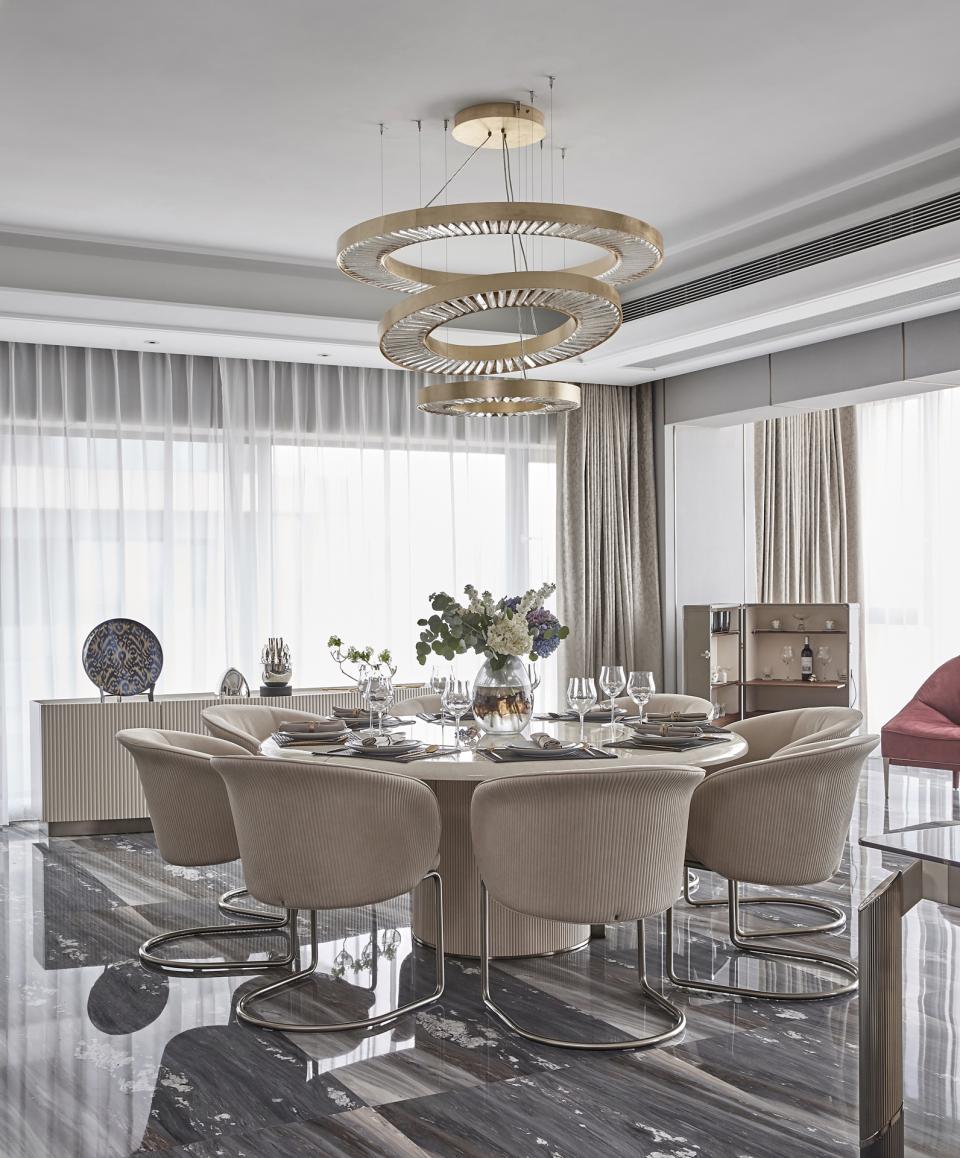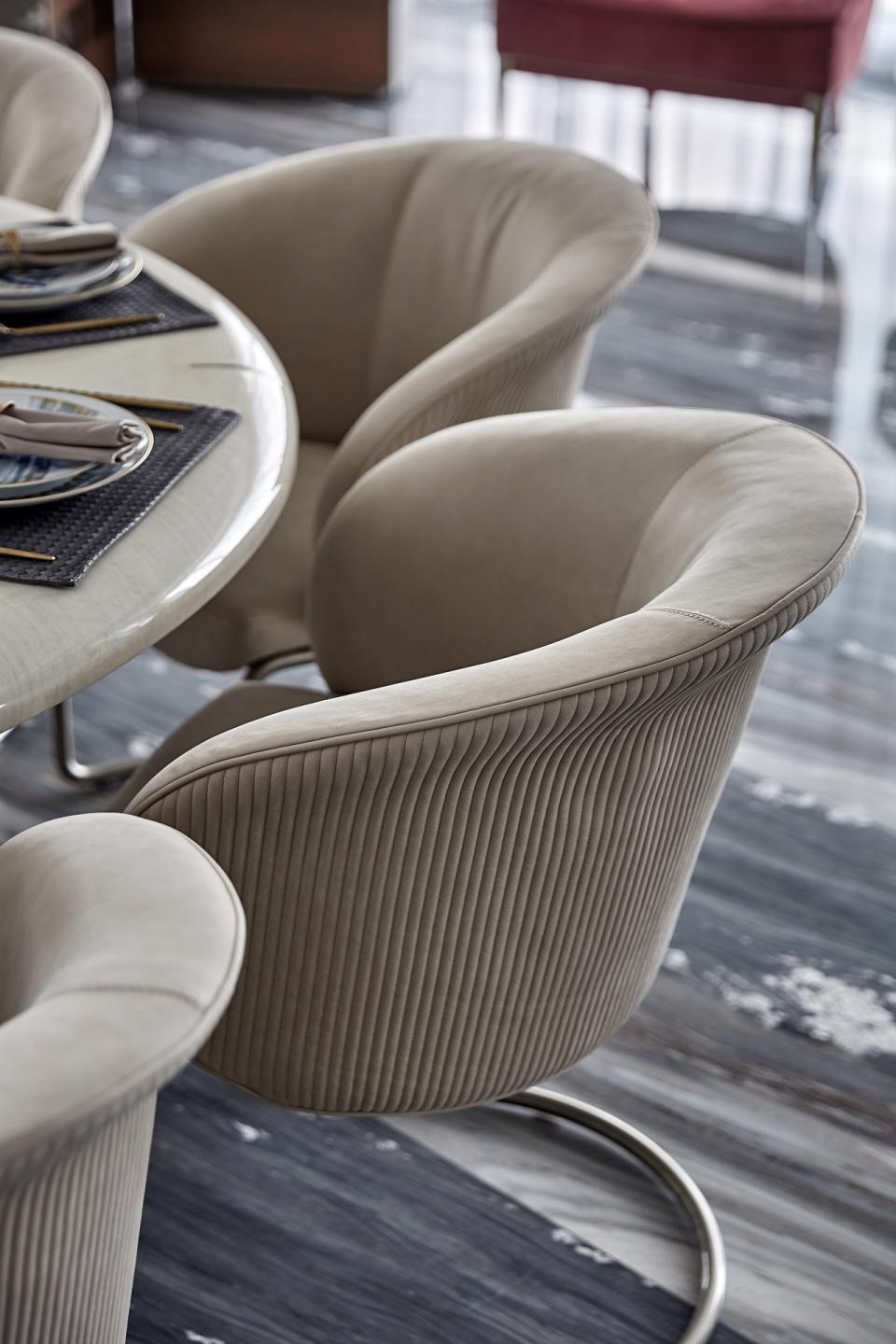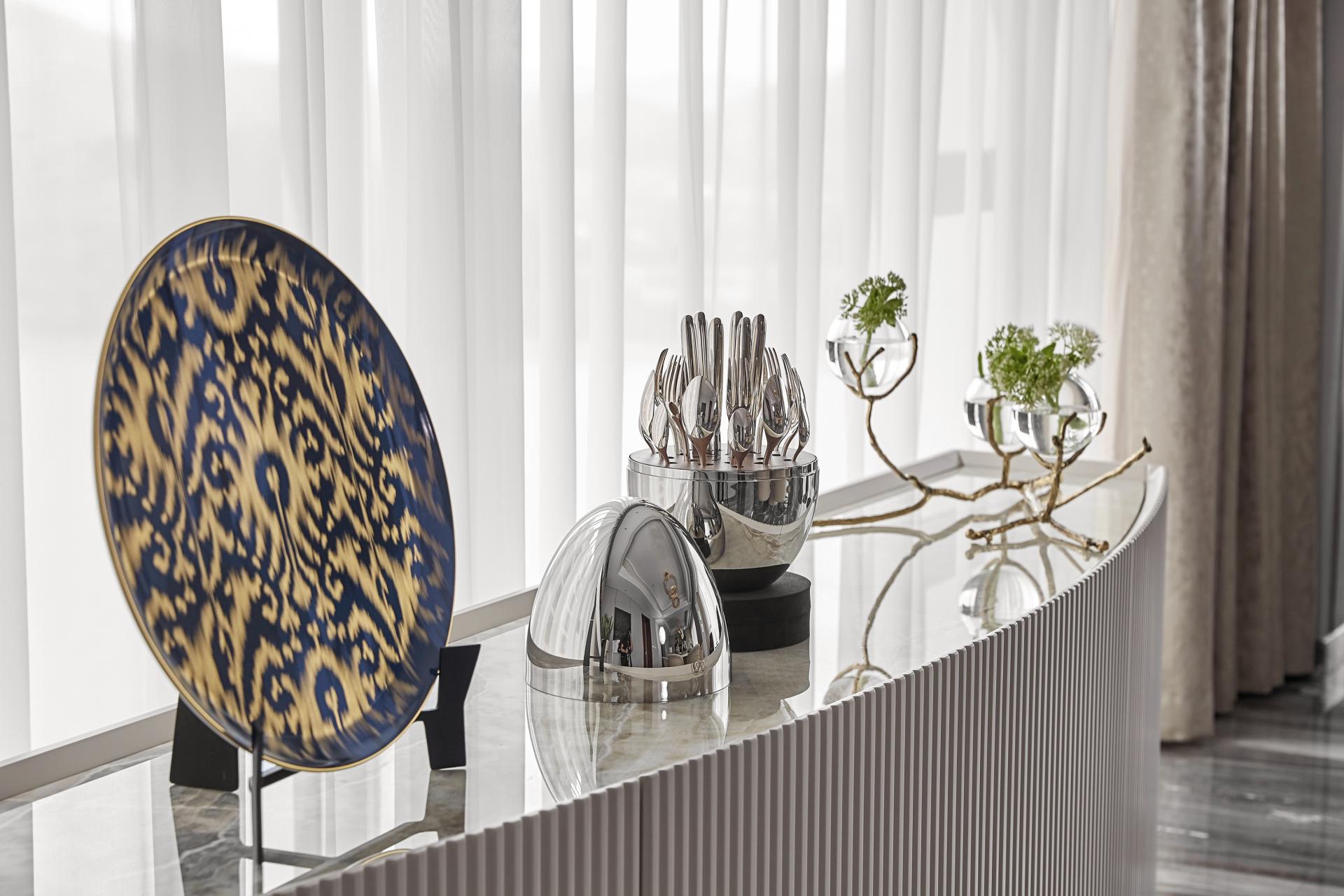 The nuances of the furnishings are delicate, they harmoniously dialogue with the art works and the landscape, the combination of the individual products in the rooms with a wide range of precious accessories, shows that the project is a reflection of the good taste of its owners and Visionnaire's ability to interpret contemporary luxury.