Antolini MilanoDuomo Stoneroom
Antolini MilanoDuomo Stoneroom
Contract
Visionnaire decorates the new Antolini MilanoDuomo Stoneroom with a one-of-a-kind approach.
Visionnaire decorates the new Antolini MilanoDuomo Stoneroom with a one-of-a-kind approach. A particular space where the absolute protagonist is natural stone, narrated through the vision and experience of the Verona-based company Antolini. A unique location between Piazza Fontana and Via San Clemente, a historic crossroads in the city center of Milan.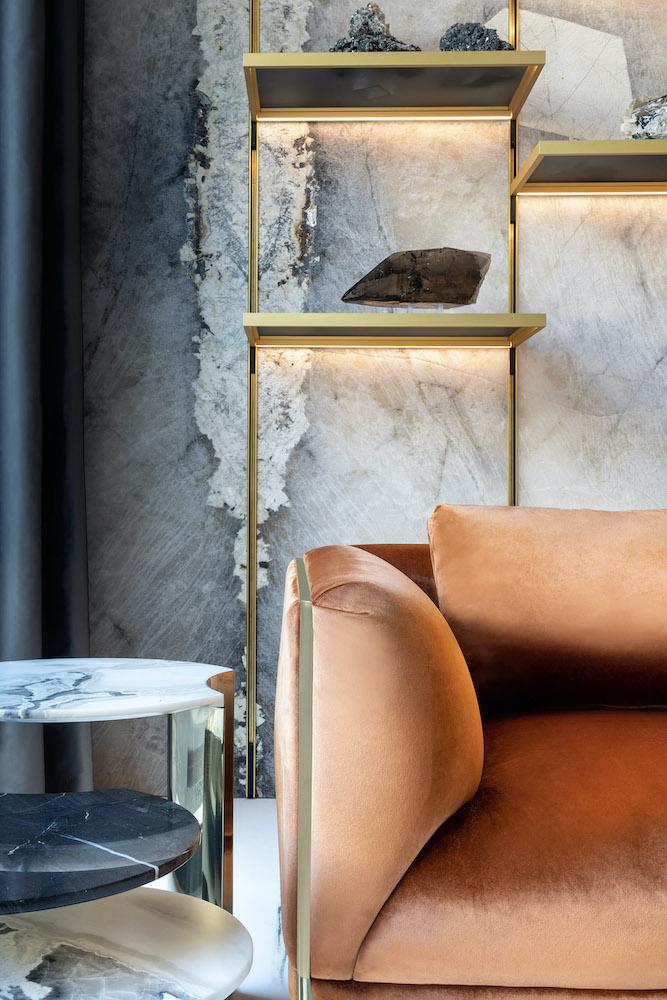 One of the best examples of the Visionnaire soft contract applications, Antolini MilanoDuomo Stoneroom is a place of cultural value, expressing the desire to convey the exclusive, unique character of natural materials, and the Visionnaire's ability to create bespoke interiors. The co-author of this tale is the interior designer Alessandro La Spada, whose extraordinary expertise and vision have produced a forceful, original context, in every square meter of the total of 600 set aside for the display area. The styling of the location incorporates various areas of the décor sector: residences, offices, hospitality and retail.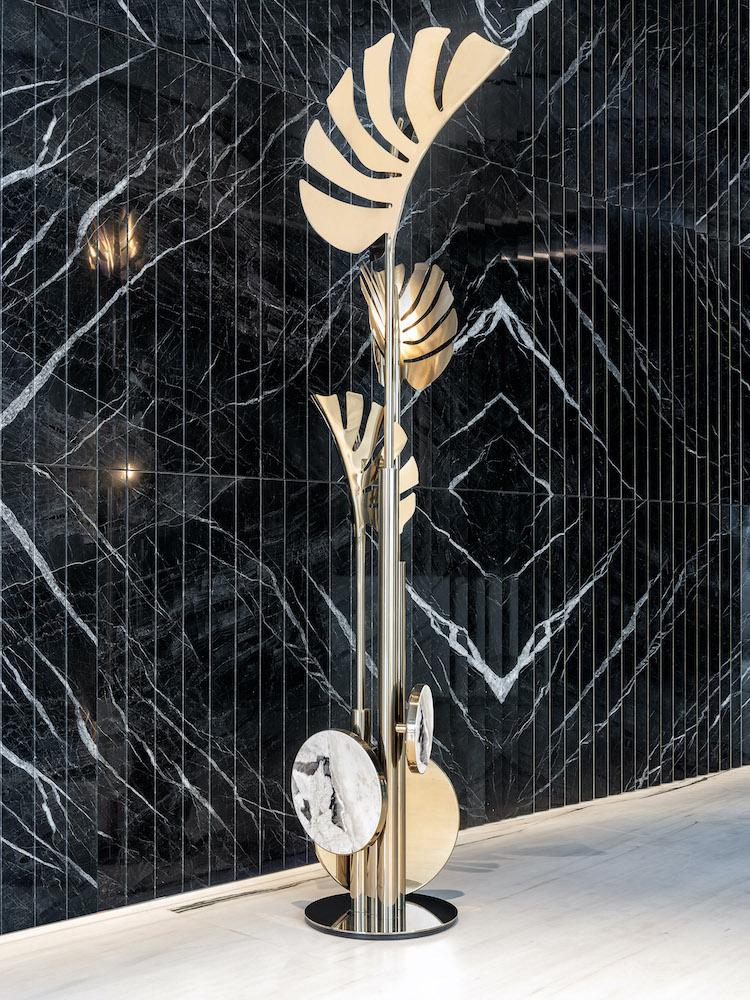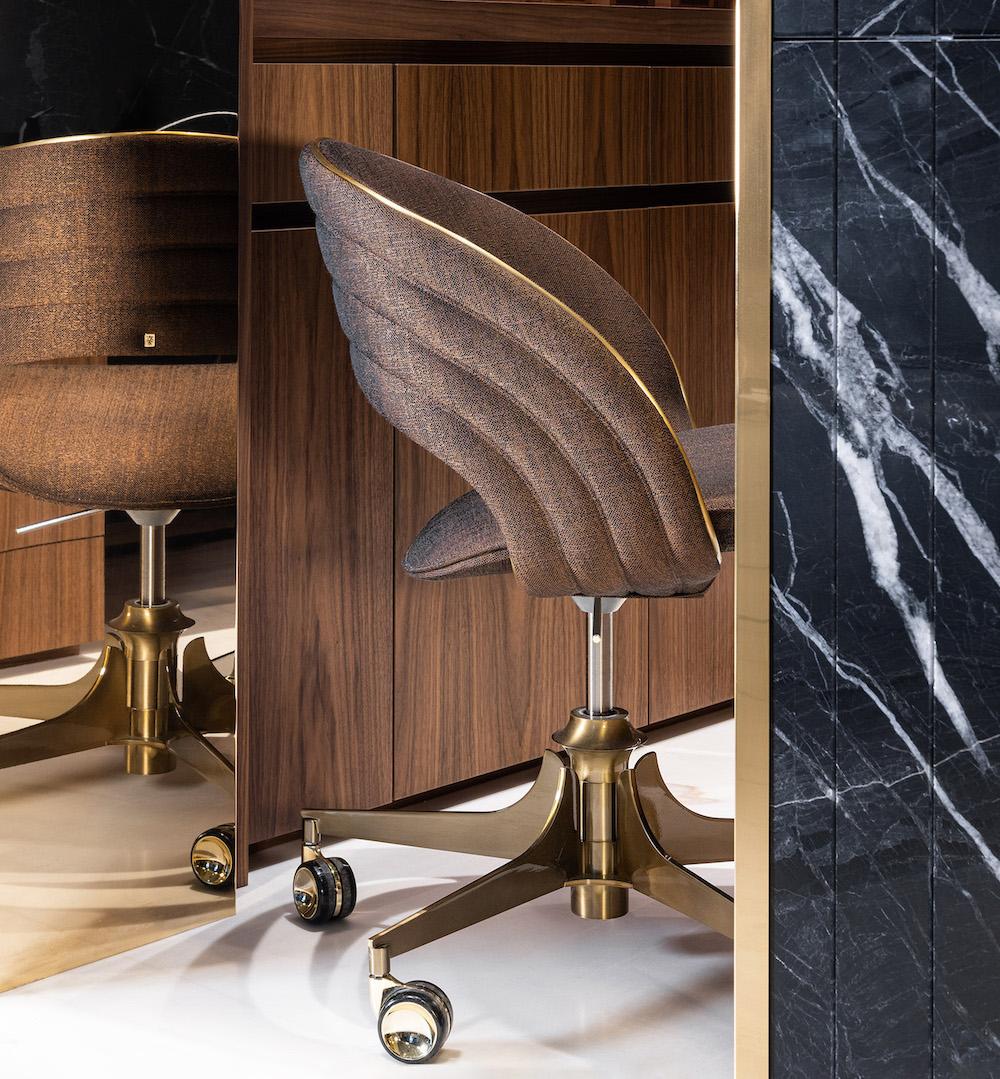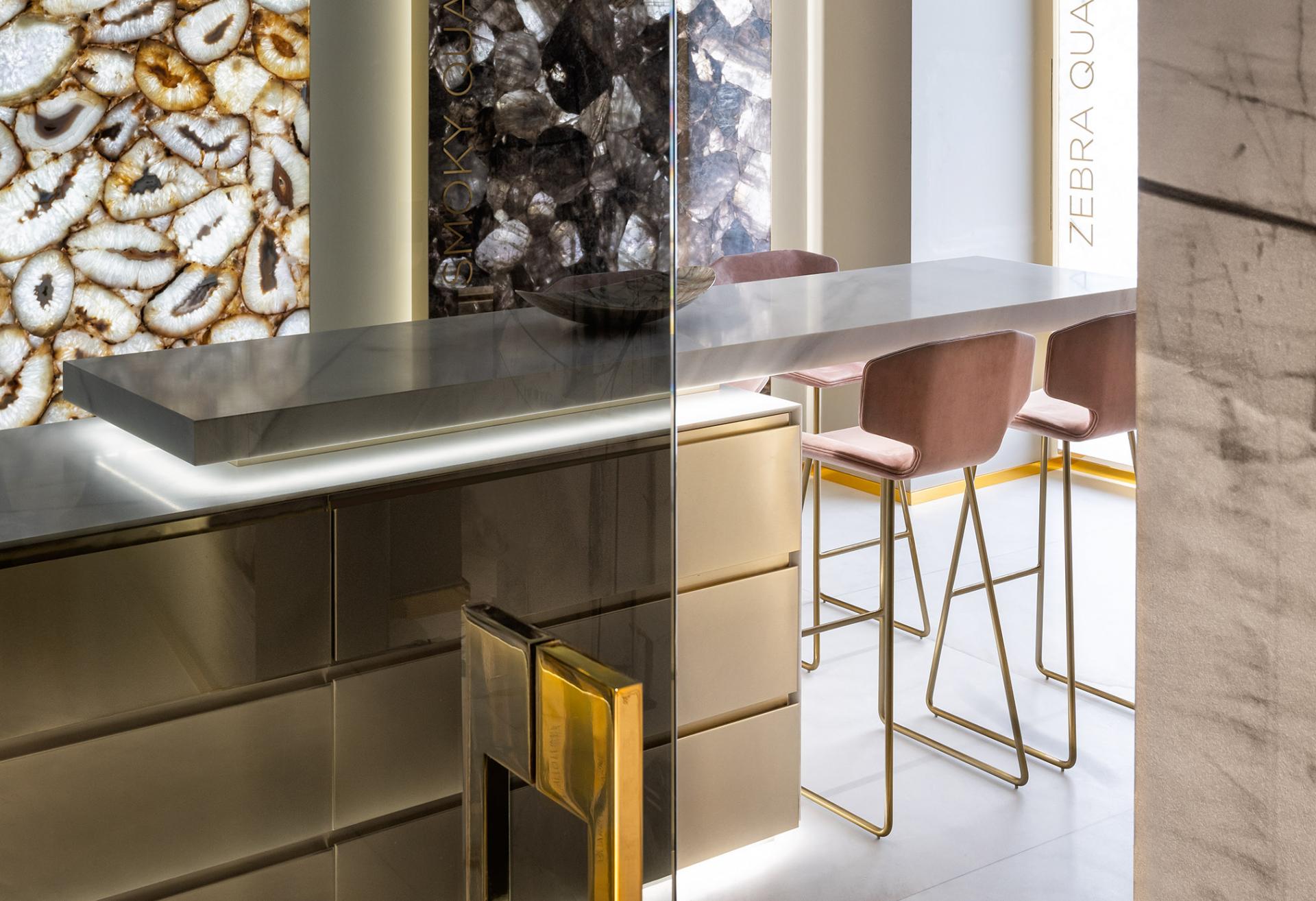 Antolini Stoneroom, exhibiting some of the most iconic Visionnaire's creations, is a tribute to the creativity of Nature, the ingenuity of Man, the city of Milan, the Italian territory and its historic buildings and monuments, made for the most part of marble and natural stones, the only ones capable of absorbing and reflecting light, and changing color, as the exclusive materials, which are living, shapeable matter, offering infinite strength and beauty.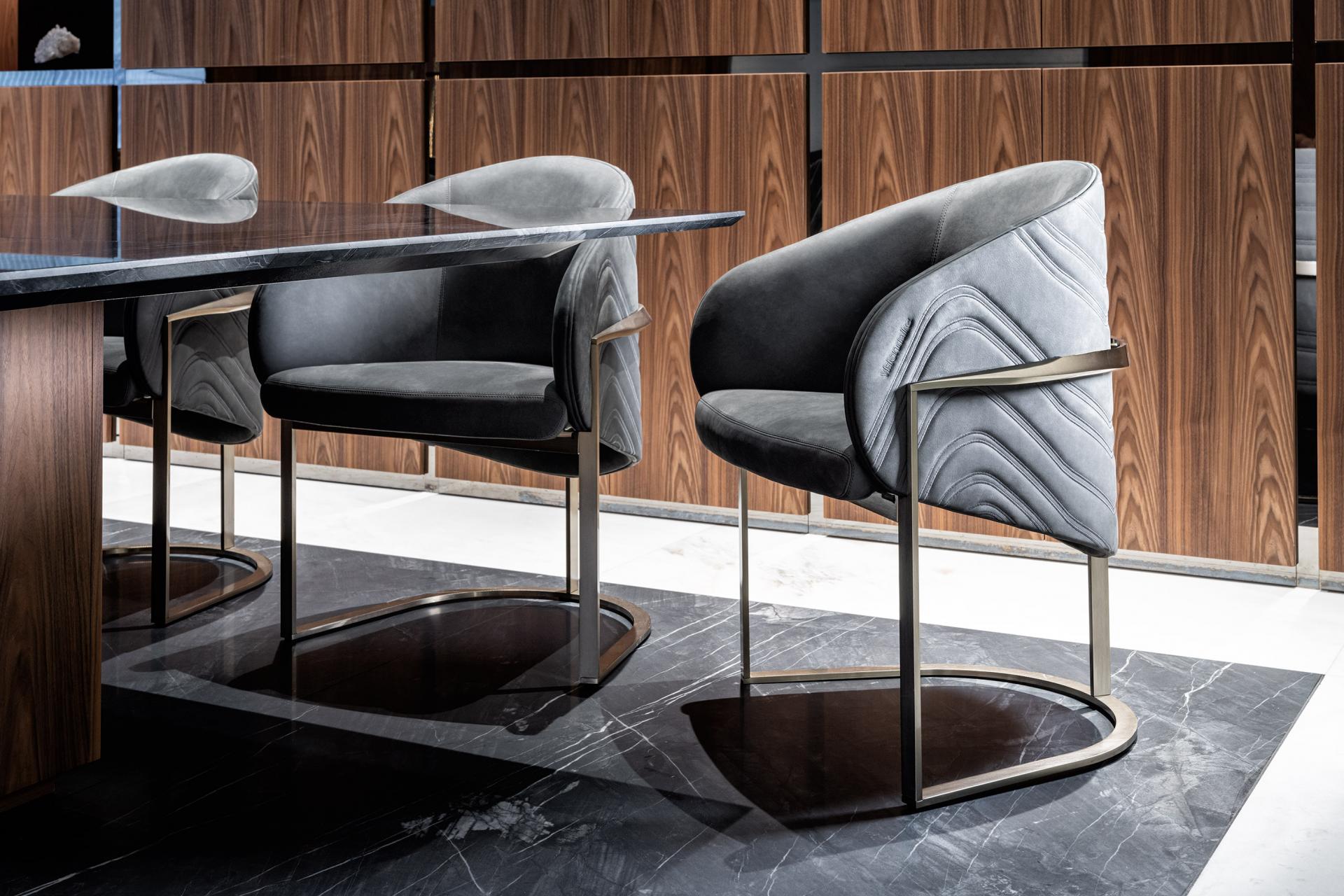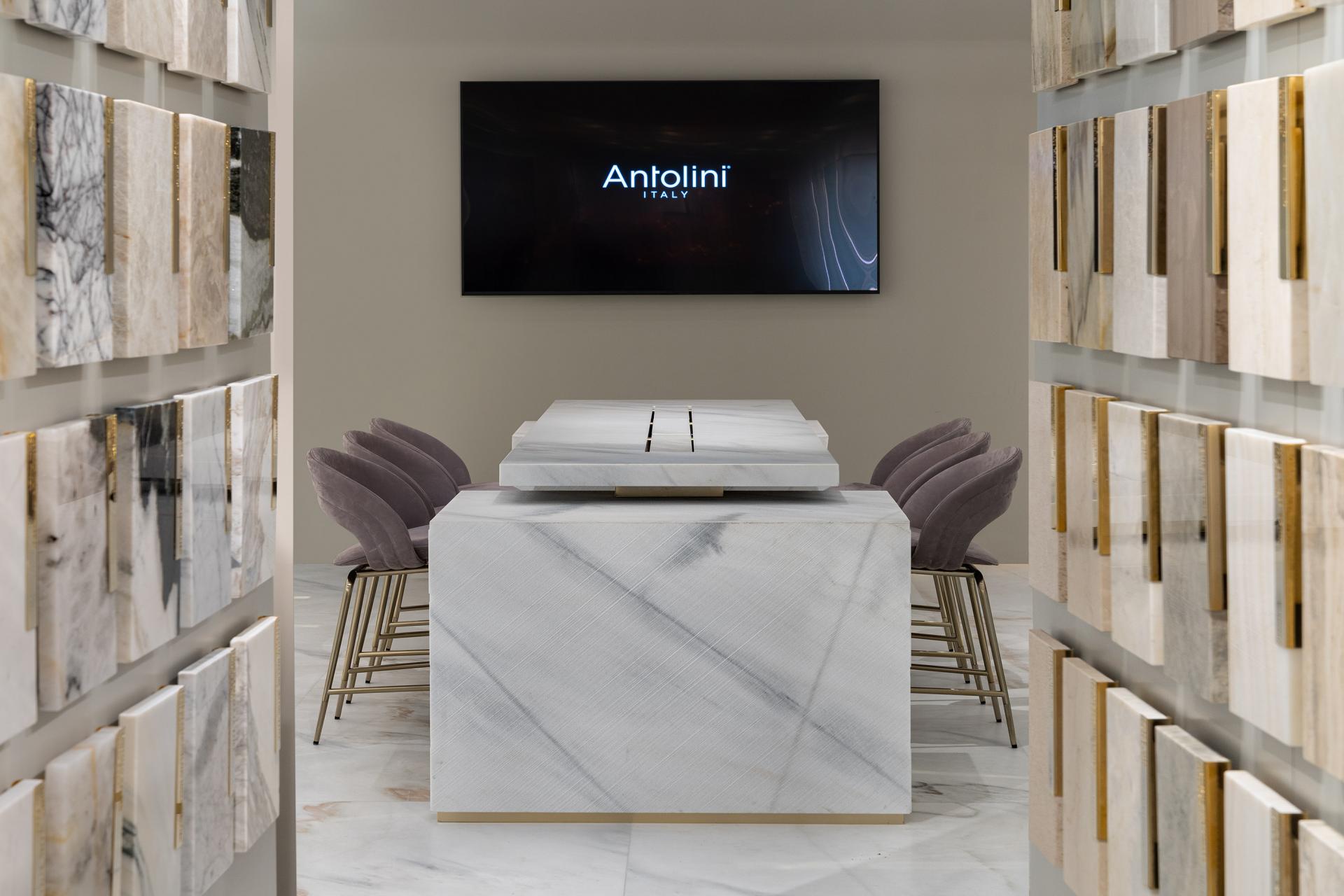 Kylo chairs are used in the store's main floor. On the lower floor, Kylo, Clem and Albatros stools completes the stone dining solutions by Antolini. Cloud seats were chosen for a special room in the store, where clients can immerse themselves in a virtual experience of exploring the slabs taken from large blocks of natural stone.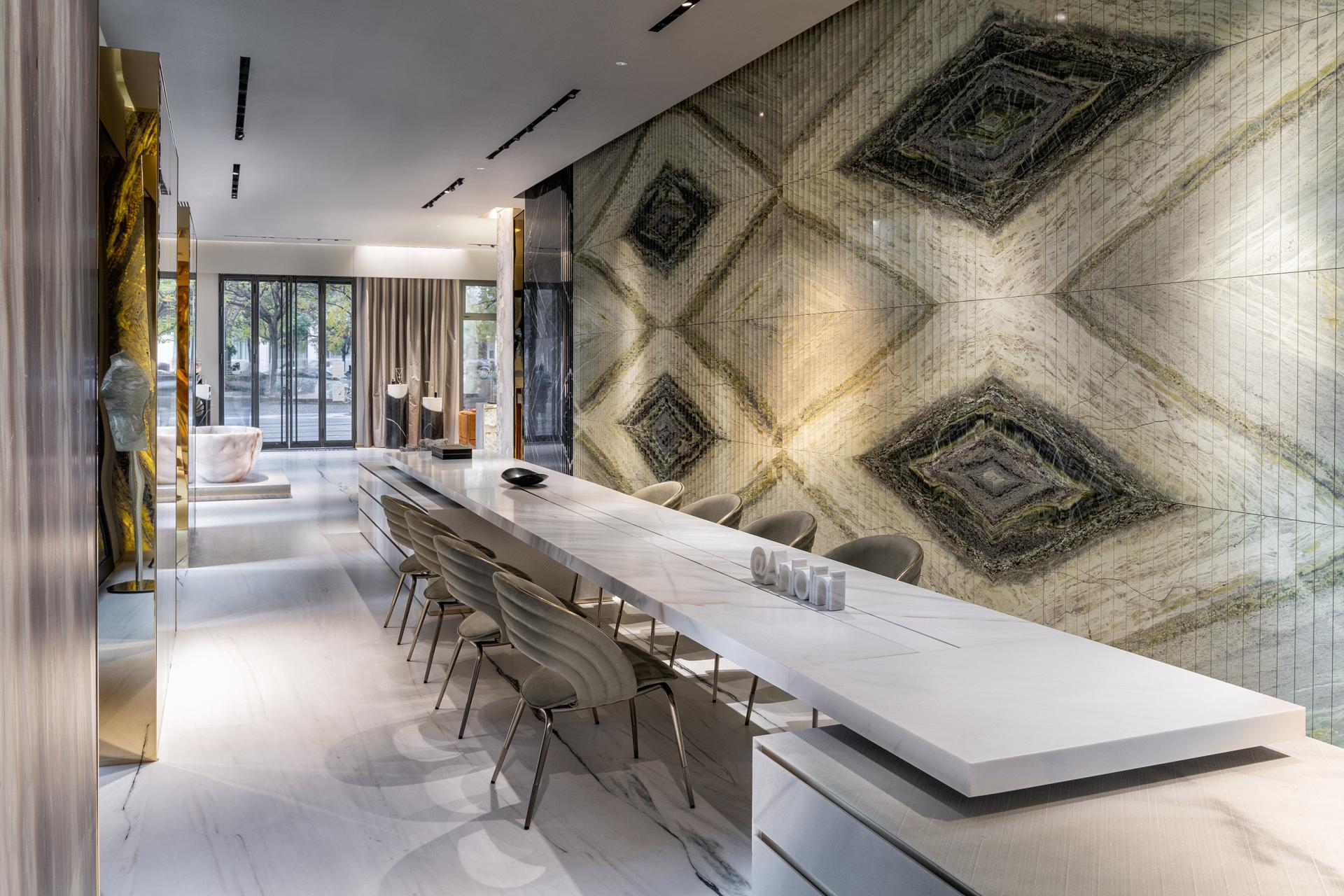 Visionnaire and Antolini share common values in this project by demonstrating the attitude towards the selection of precious natural materials and the Italian excellent workmanship. We are inviting you to feel the atmosphere of this jewel box by visiting the Antolini MilanoDuomo Stoneroom.