L'Impero dei Sensi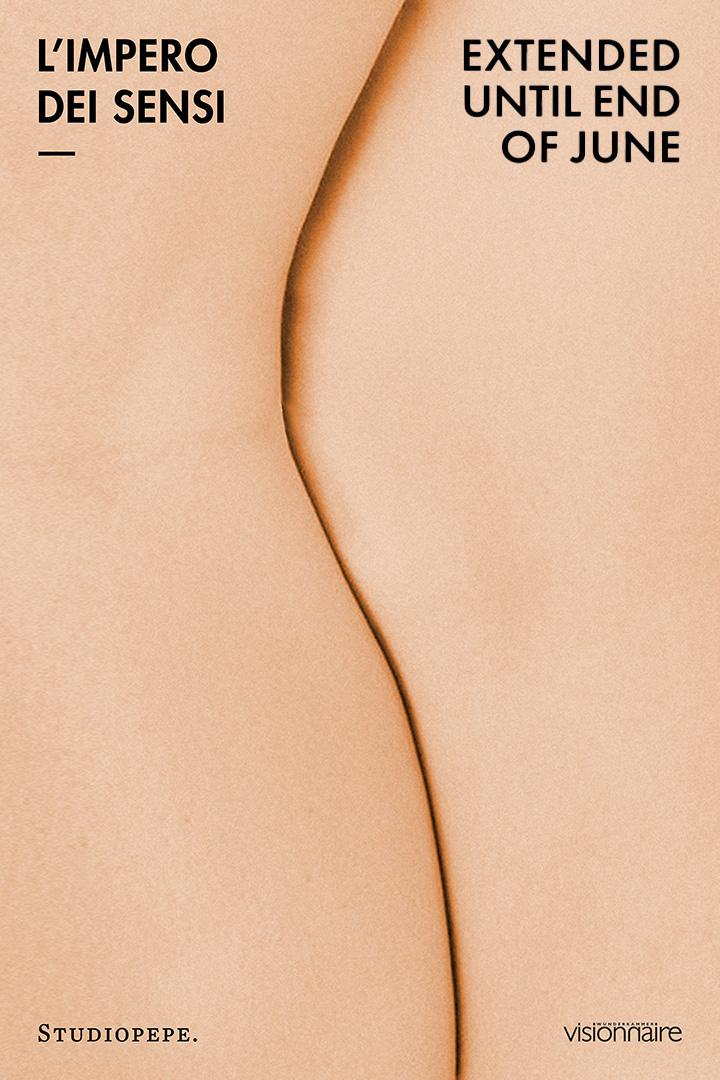 A synesthetic narrative, based on a vision of Studiopepe - Arianna Lelli Mami and Chiara Di Pinto - to describe a capsule collection of three pieces designed for Visionnaire: the Shibari chair, the Parade lighting system and the Blanche set of two mirrors.
The immersive installation - presented during Design Week 2023 in the Wunderkammer of the Visionnaire Design Gallery - focuses on the senses as tools of knowledge of the world. The surfaces are tactile, the colors reflect the nuances of skin. The experiences - visual, tactile and olfactory - are accompanied by dance performances.
L'impero dei sensi is a unique project, where the arts and design join forces to create a magical, engaging atmosphere. The sensation is that of plunging into a soft, enveloping world where time stands still.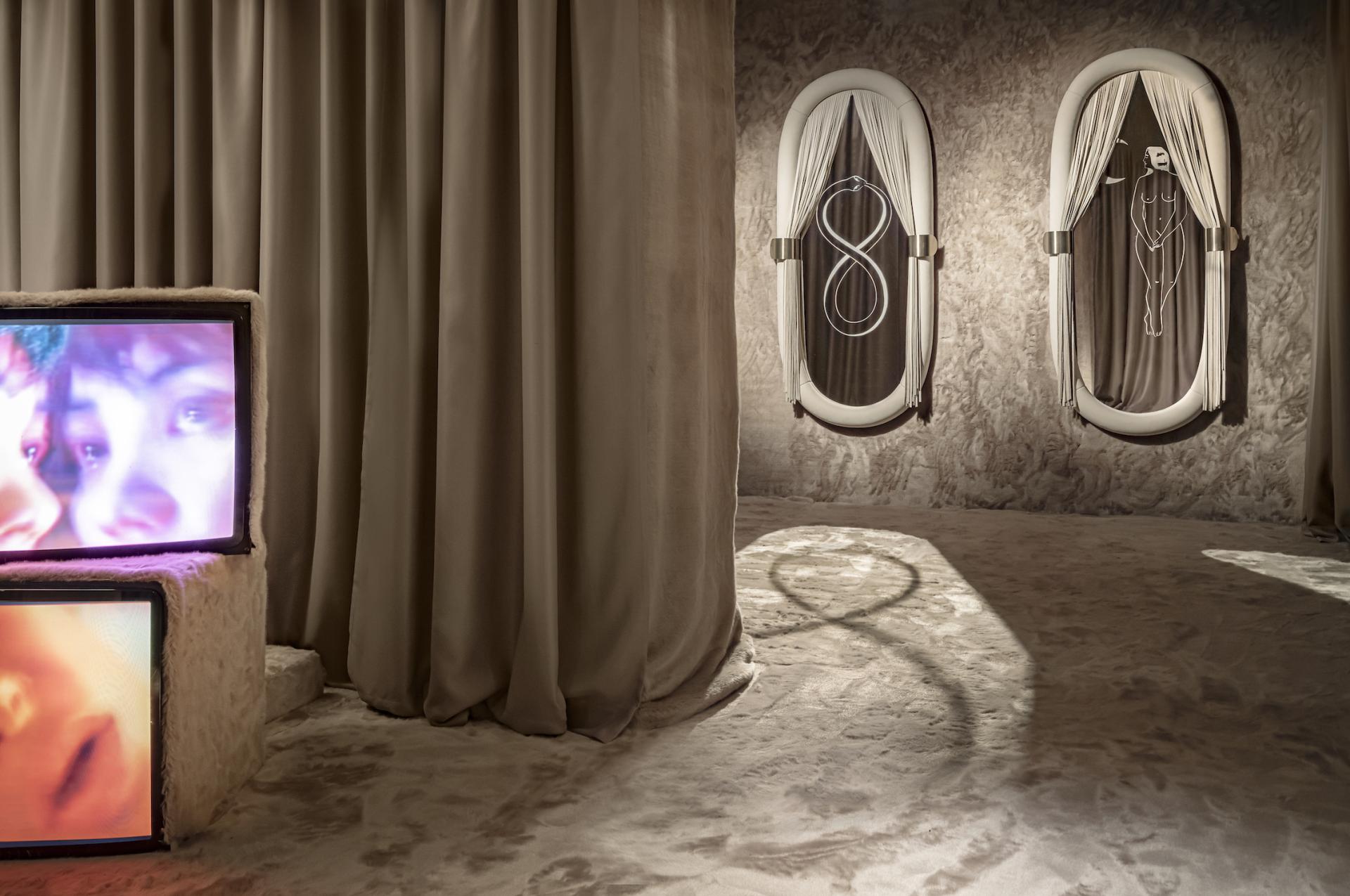 Every object on display offers a sensorial experience that involves visitors in a deep, intense way. The gaze alights on the Shibari chair, with its woven structure, an invitation to tactile experience. As the viewer is embraced by the chair, an explosion of light catches the eye. It is the Parade lighting system, a luminous sculpture at the center of the space. The light becomes a dance of emotions, blending with the physical touch of Shibari. It then reflects on the surfaces of the Blanche mirrors, which reveal symbolism ready to be discovered. Finally, a video work by Varianteartistica - Flavio Pescatori and Mattia Caprara - enhances the path of exploration, utilizing archival film materials.
Admiring the beauty of the objects, one notices a light fragrance that inebriates and relaxes at the same time. The setting is entirely covered in powder pink eco-fur made by Jab Anstoetz Group, and this tactile covering releases the scent of amber. The original fragrance - made in collaboration with the perfume designer Antonella Bondi - stimulates a sense of sensuality. A mixture of sweet notes that recreates a mystical, ancestral atmosphere. The perfect accompaniment for visitors who will enter this gallery and experience its wonders, sampling the single generative blends that are combined in the overall olfactory project.