Kathryn
Nature as a muse, a poetical inspiration for an incredible expression of heavy-duty materials and braided fabrics, elevated by unique wood details.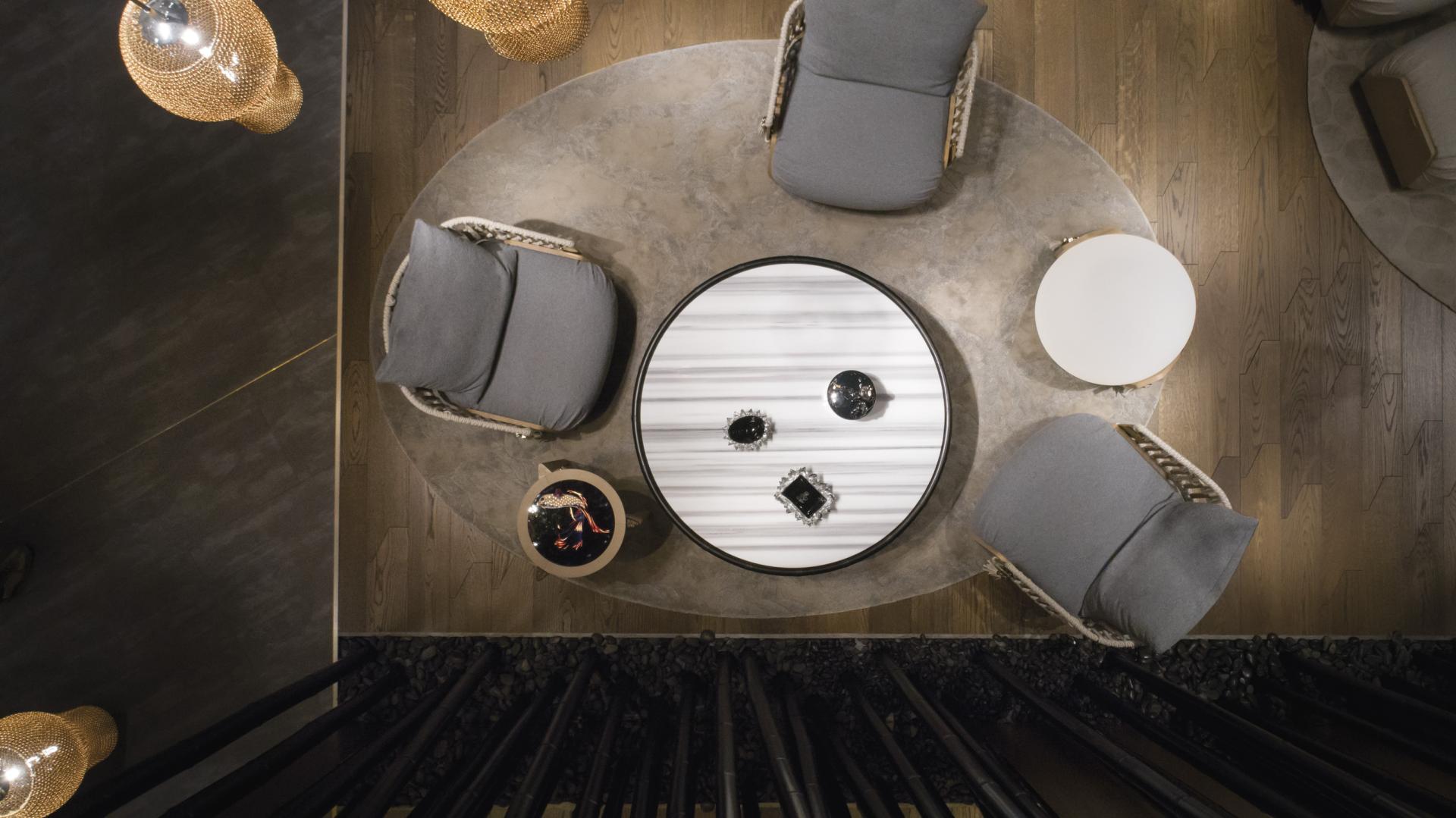 Kathrin. The appeal is the world of nature: a hardwood shell outside and soft inside.
The designer worked on the concept of braided fabrics, combining wood with natural interlacing in knotted linen rope with fish bone. The wood details are in iroko, while the internal structure is in brass, ideal for outdoor because it oxidizes without rusting. The upholstery is made of heavy-duty materials.