STRATIGRAFICA
A collection of plates/trays in fine marble, entirely made by hand by master craftsmen and stonecutters, in keeping with an ancient tradition. Between function and emotion, stone returns as mountain. The series of plates, besides use for precious table settings, can be displayed in its two compositions: the first is "open," the second "closed," both forcefully sculptural, ready to stand out as an emotional object. All the parts are made by hand with a lathe, and finished by skilled artisans in Salomè marble.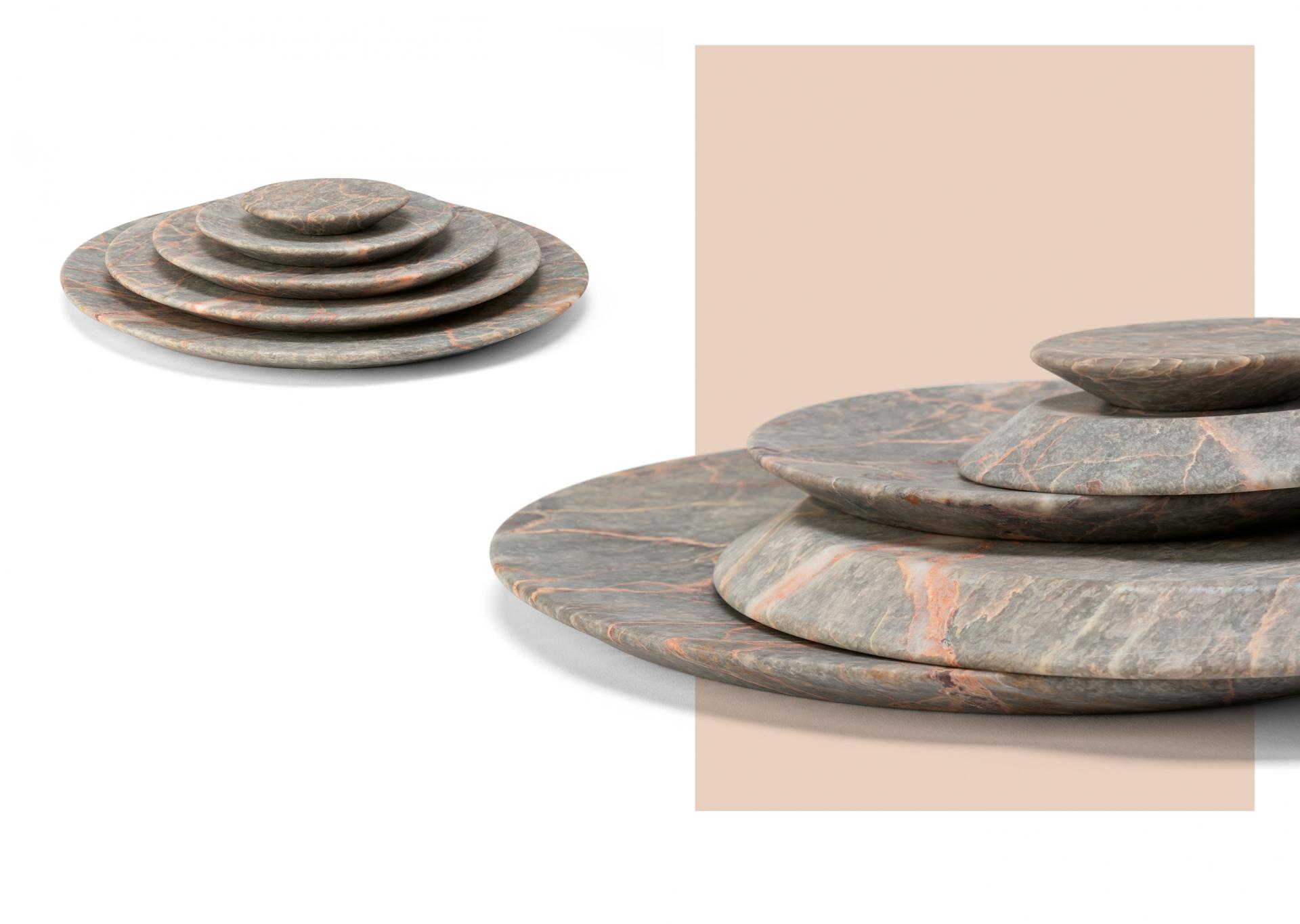 MECCANISMI
The interlocking of the parts represents the limit between inside and outside, closed and open, private and public. The mechanical gesture of opening and closing allows or forbids access to a place, a content, to be protected and concealed. A collection of storage elements composed of parts in Jerissa stone and natural acid-etched metal. The Jerissa stone is worked with high-precision CNC milling; the metal is turned and welded by hand, and then etched with an artisanal approach.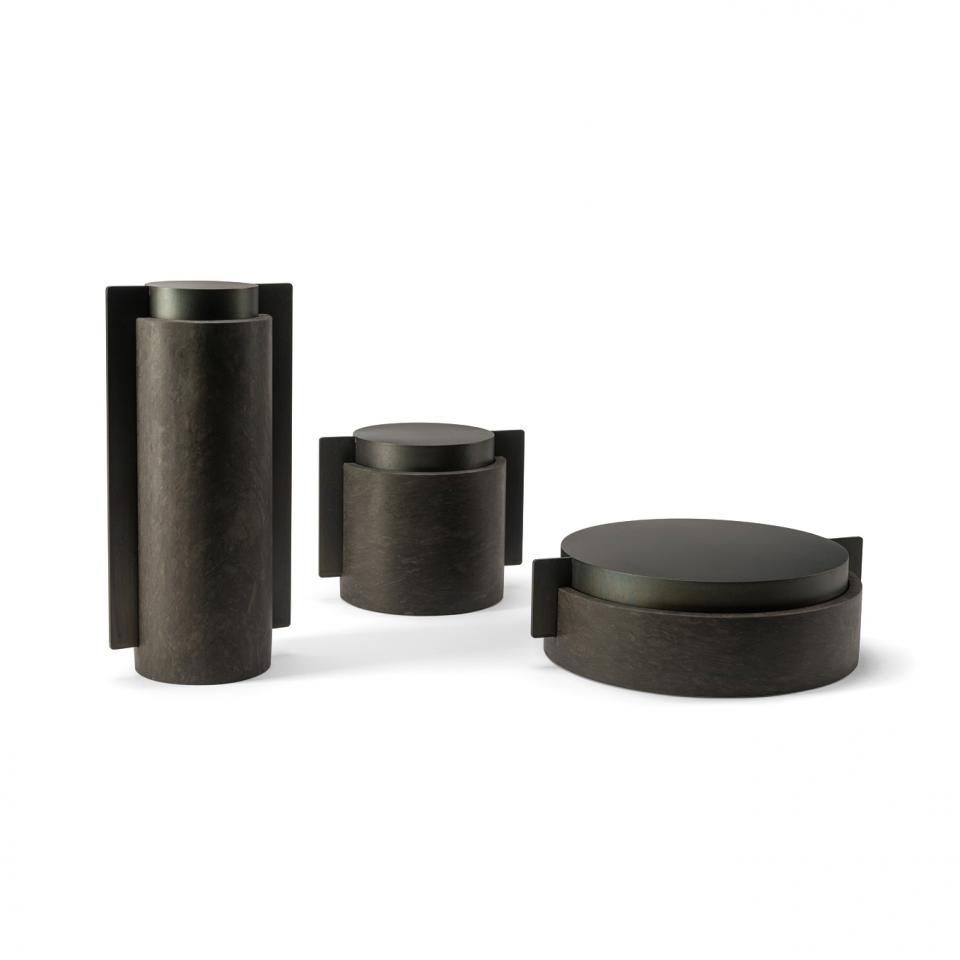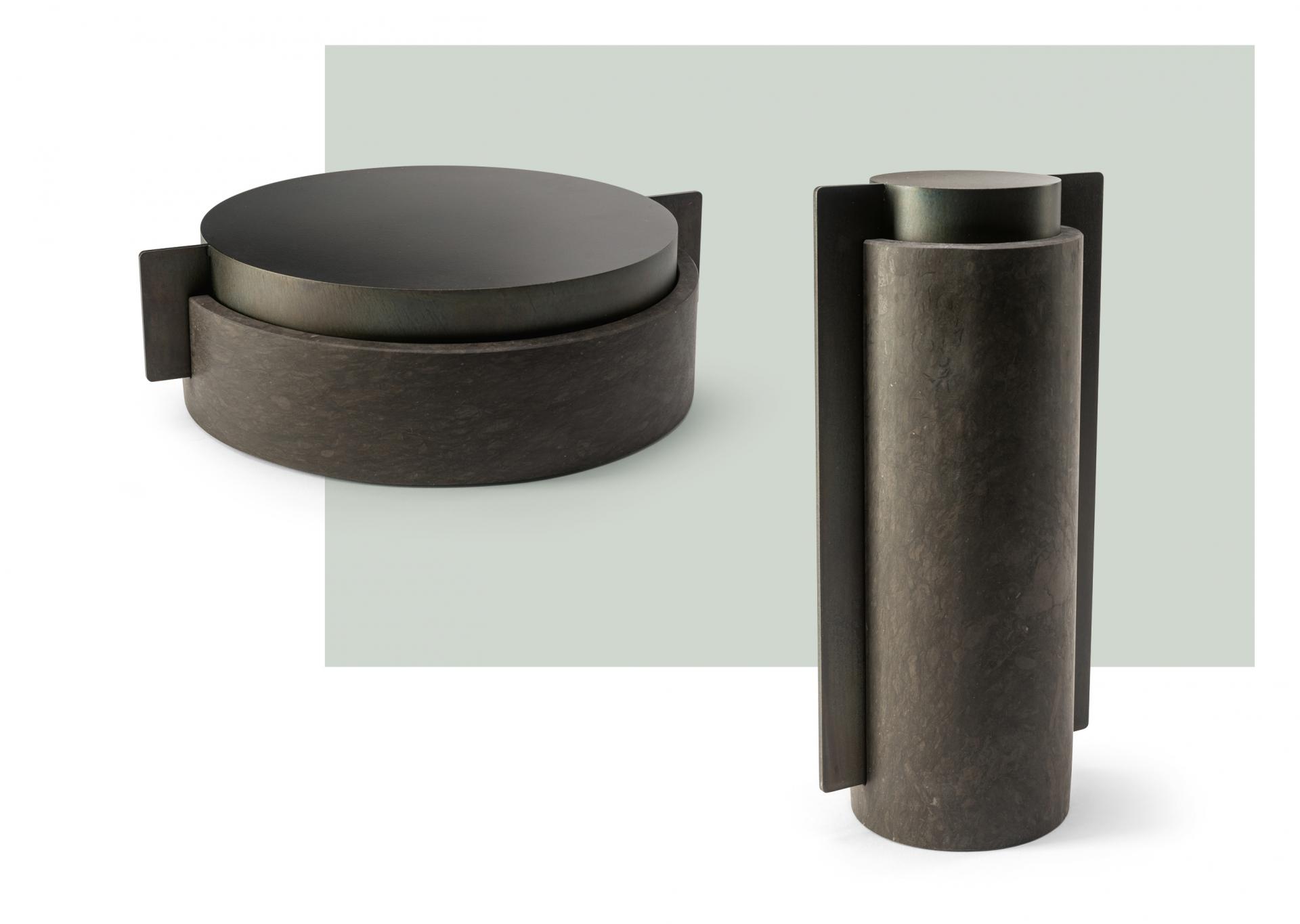 VERSANTE
The collection of glass vials set on bowls polished on the inside and textured on the outside brings to mind a small drop of water that perseveringly manages to dig into hard stone. Objects that bring out the properties of thermal conduction of stone and the transparency of crystal. Function and shape merge for a new conception of the useful object. The part in Brown Fantasy marble is turned by hand, interrupting the process at an intermediate phase to create the rough outer surface; the glass is blown glass.