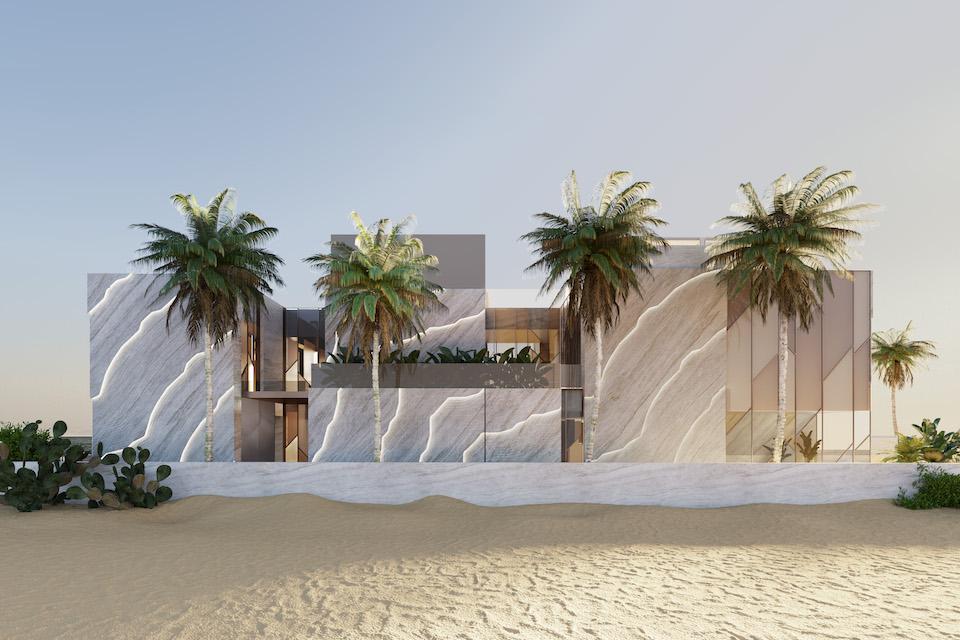 2023
The new 2023 season for Visionnaire – is not just a collection, but a unique and all-around project of architecture and interior design.
Volare is the new residential concept, created to narrate a true philosophy of living and a sartorial approach to the production of one-of-a-kind objects. The project aims to enhance the Genius Loci - the soul of the place - through the use of natural materials and colors that dialogue with the palette of the land and respond to the climatic conditions of the place.
The concept we present in the collection during the Salone del Mobile 2023 is the same one we have applied to the Volare project in Dubai. Our stand is the starting point of this villa, and it is its extraordinary feature. A new collection is a design manifesto of the contemporary home, which is in the Visionnaire's interpretation is a  place of happiness, a theater of everyday beauty, a sanctuary for our personal rituals. 
During the Fuorisalone, we introduce L'Impero dei sensi - immersive installation in the Wunderkammer of the Visionnaire Design Gallery, dedicated to the senses as tools of knowledge of the world.  A synesthetic narrative, based on a vision of Studiopepe - Arianna Lelli Mami and Chiara Di Pinto - to describe a capsule collection of three pieces designed for Visionnaire: the Shibari chair, the Parade lighting system and the Blanche set of two mirrors.
The streak of international recognition continues in 2023: Leonardo bookshelf, designed by Alessandro La Spada, is a winner of 2023 Wallpaper* Design Awards in the Best Sleeper Hits category.