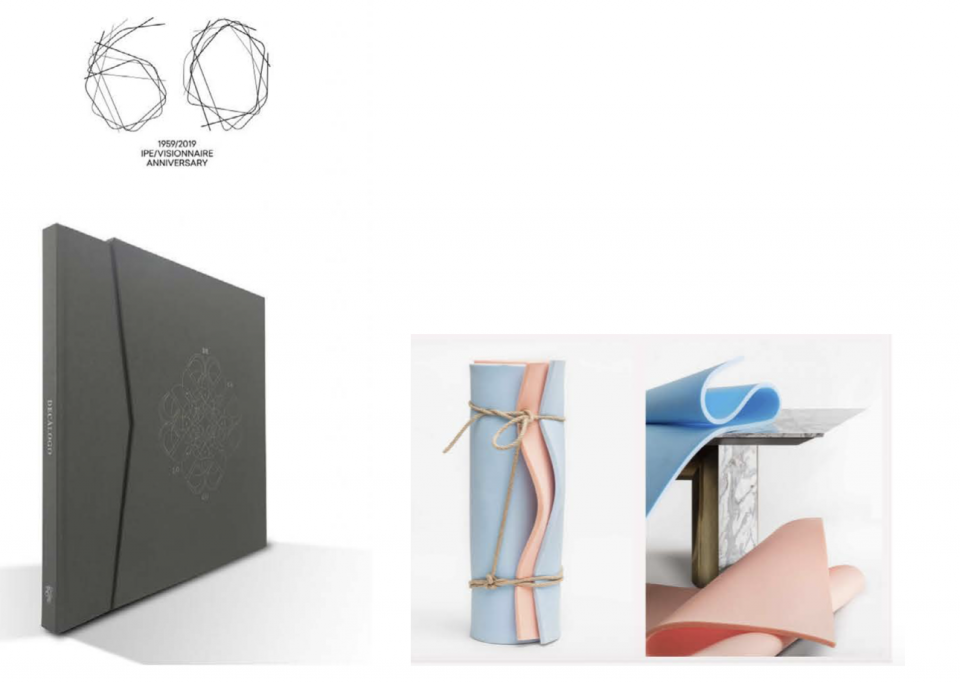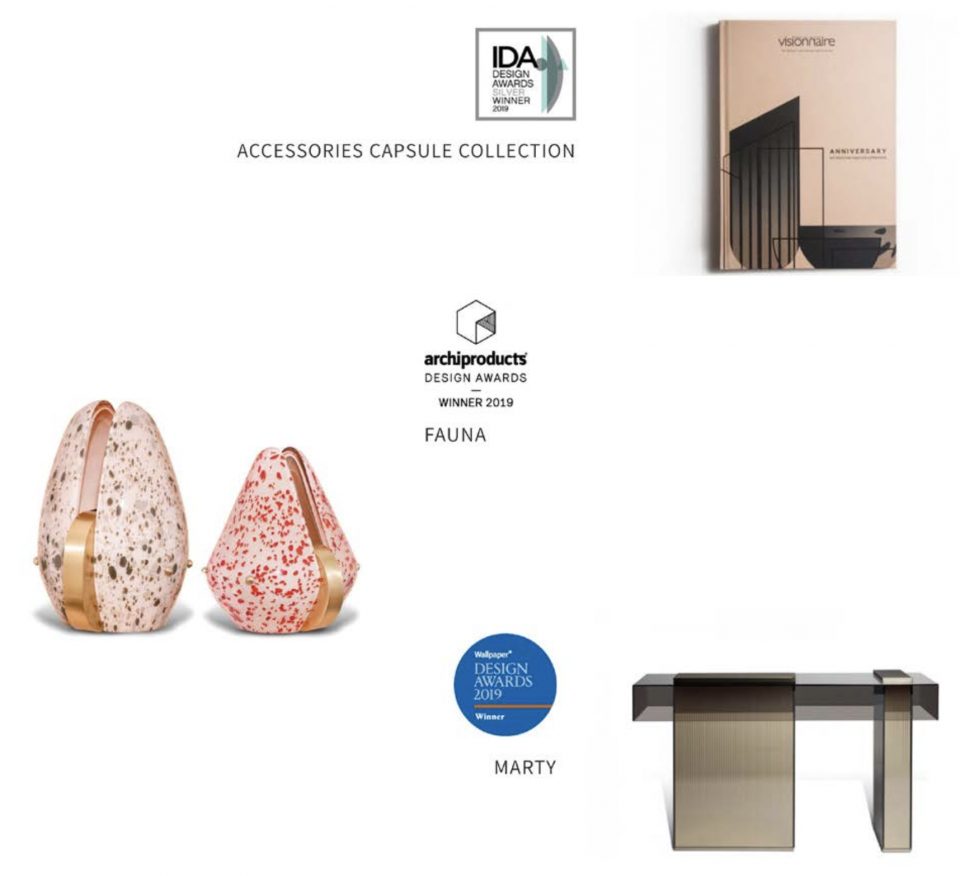 2019
The sequence of honors and awards continues: the Marty console designed by Marco Piva is honored in the "Best Dream Factory" category of the Wallpaper Design Awards. Thanks to an extraordinary policy of international growth, in 2019 the company has 31 exclusive stores around the world, and operates in 55 countries.
2019 is a year of anniversaries for IPE-Visionnaire: the mother company IPE celebrates the 60th anniversary of its founding, while Visionnaire, its exclusive brand, reaches its 15th year of success.
For the 58th edition of the Salone Internazionale del Mobile in Milan and the associated FuoriSalone 2019, these milestones will be commemorated with a sequence of extraordinary initiatives.They include the launch of a signature volume, which takes on particular strategic and programmatic value: Decalogue – this is the title of the project – is a precious book published in a limited edition, presenting the ten fundamental and indispensable values of the company, defined through an overall vision that has the force of a credo. The texts offer a narrative of the historical roots of the brand, taking stock of its present identity and outlining ambitious trajectories for its future.
In late 2019 Visionnaire presents The "Il Pavone" collection by Marc Ange, which made its debut in the new flaghship store of Miami during Art Basel, in the "haute couture throne" and "prêt-à-porter chair".