Wall Street
An organic, flexible, open form.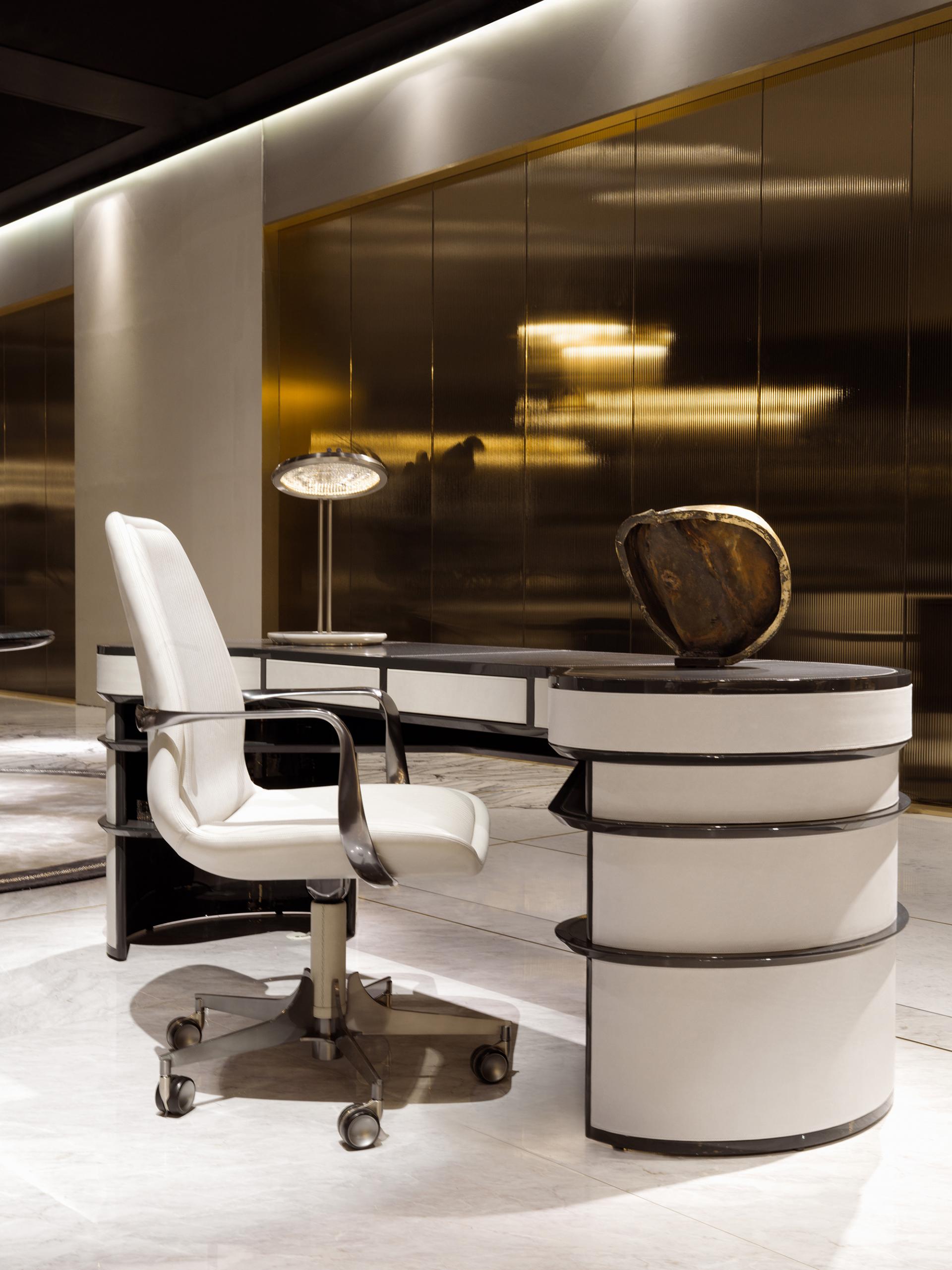 An organic, flexible, open form. The Wall Street studio was inspired by the early 20th century French decorators, who made upholstered leather and wood furniture, refined in their finishes.
The curved wood desk is covered in leather with a leather top; the curved elements enclose open volumes, with frames in glossy lacquered wood. Designed to be ideally combined with the desk and office furniture, the Volver armchair is inspired by the 1960s, whose soft and organic shapes are portrayed. The metal armrests characterize its preciousness.