Xavier
 Geometric alchemy, light and volumetric elements that intertwine in harmony of the room resulting in beauty and uniqueness.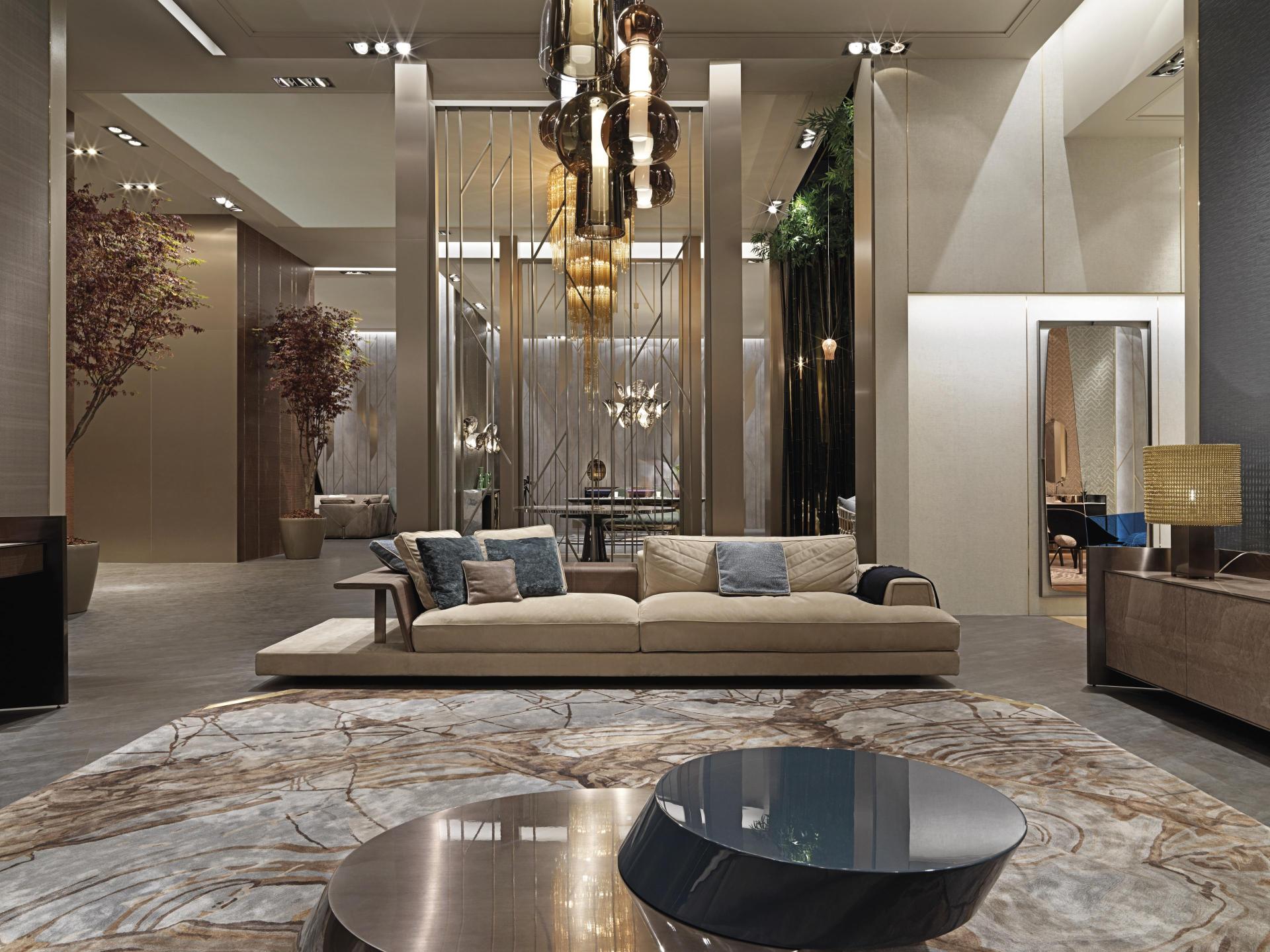 The Inspiration for the 80's and Saporiti is clear. Xavier was born from Mauro Lipparini's attitude to architecture and sculptural feeling: geometric alchemy made of linear, light and volumetric elements that intertwine in harmony. It is the desire to create a system of sofas with an elegant appearance and a strong emotional sign in the full value of comfort, in the name of beauty and uniqueness. The system consists of a platform that houses the supporting elements (armrests/backrest) and cushions that are articulated with great compositional generosity, both symmetrically and asymmetrically.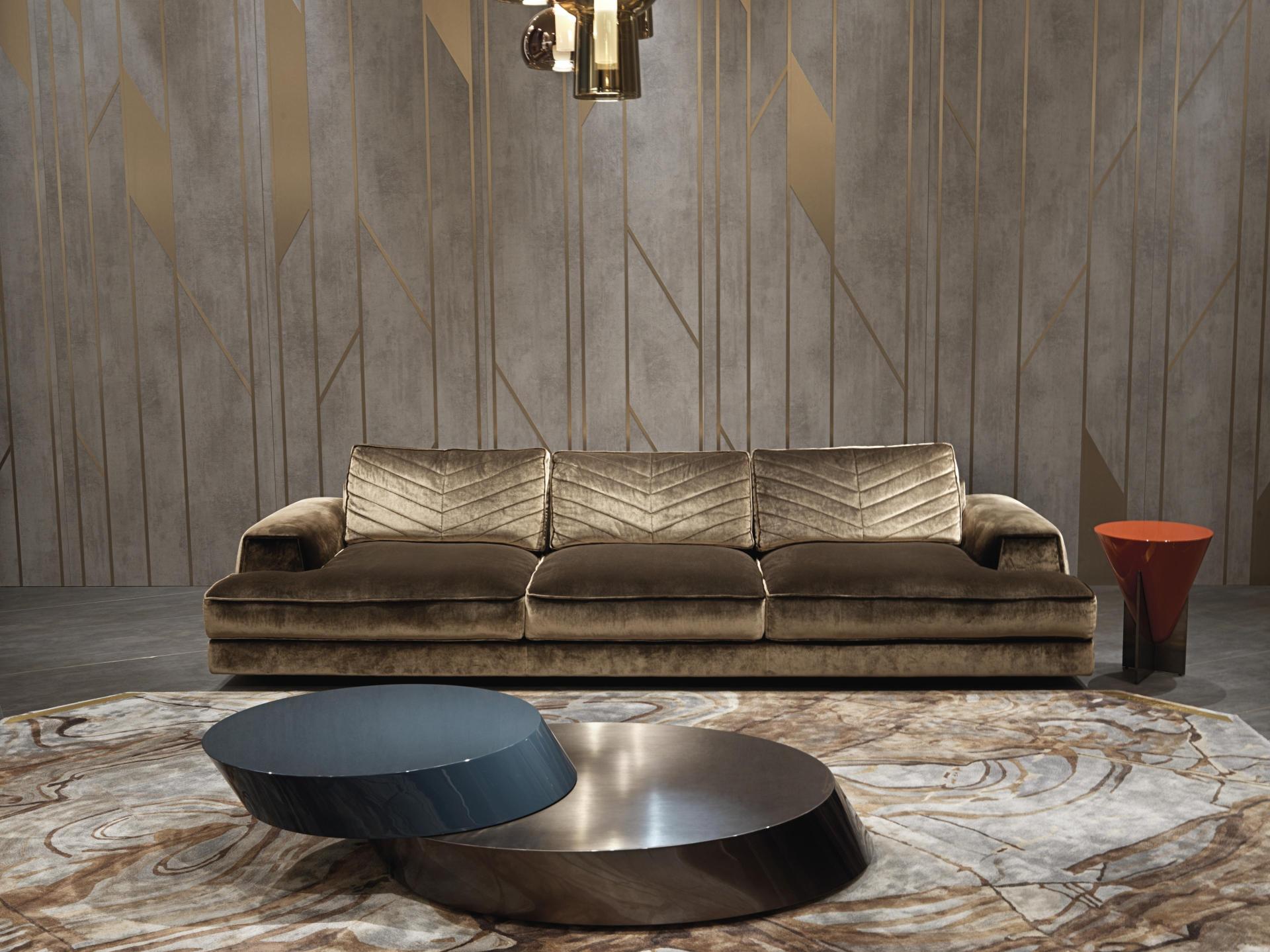 The high compositional characteristics of these elements make Xavier a high value tailor-made system-division. The rich modularity, combined with the assembling of the optionals, blends with a timeless aesthetic language, balancing the rigour of pure and essential signs and respecting the tradition for a new contemporary style. The attention to details of tailoring, the refined manufacture of back cushions, through the macroscopic canneté, quilted diagonally and the strong texture of interwoven and non-woven leathers gives a transversal and eclectic aesthetic for formal elegance with non-conformist accents. A stage made of soft and rigid elements for a new way of conceiving the sofa, expressing unique and personal suggestions each time in a timeless language.
Finally, the theme of "breath" and nature can be glimpsed in the quilting of the cushion that recalls the leaf.