Backstage Anniversary
Suspended volumes, endless configurations, versatile in its composition and use, it enhances the handcrafted finishes.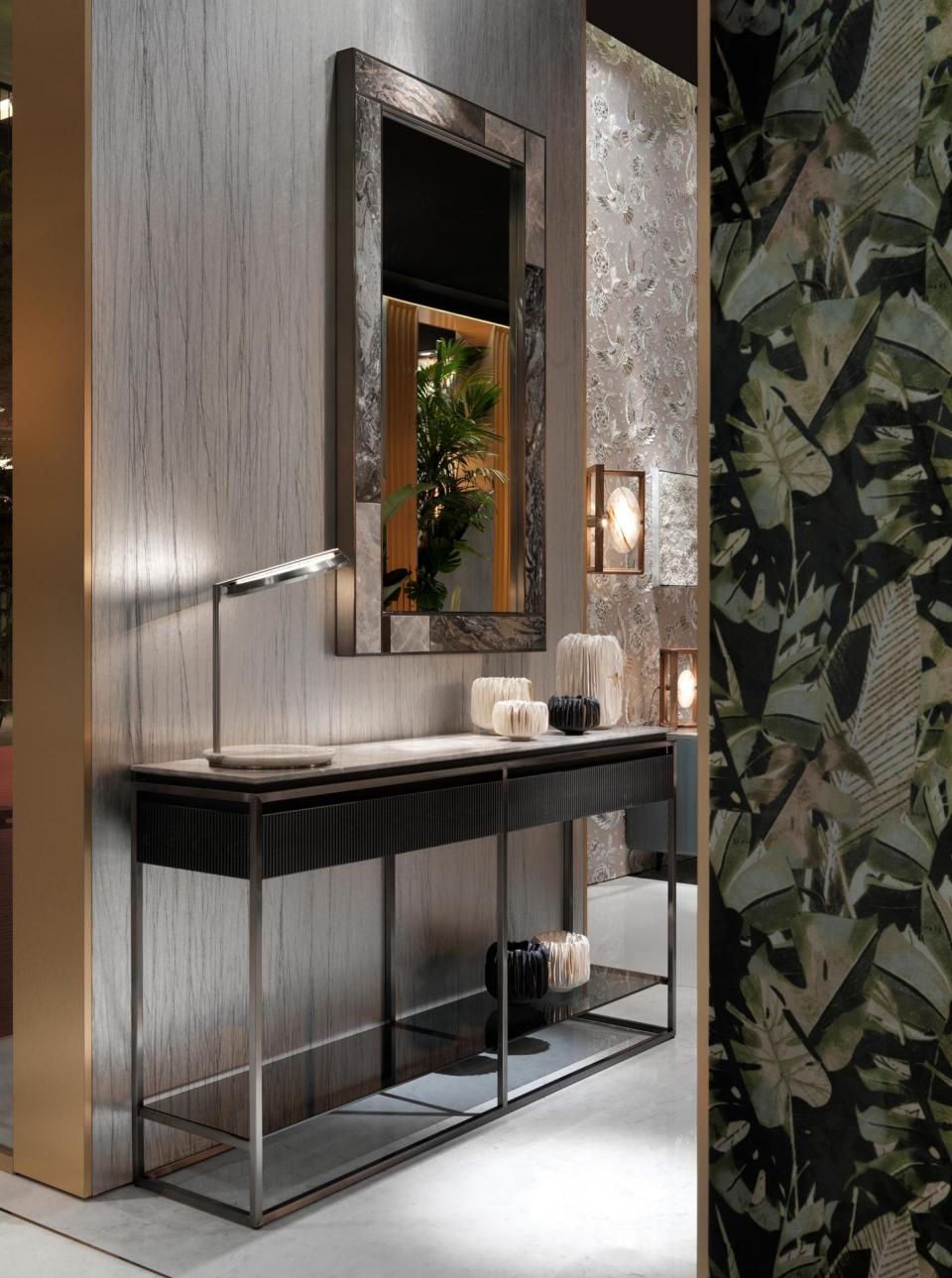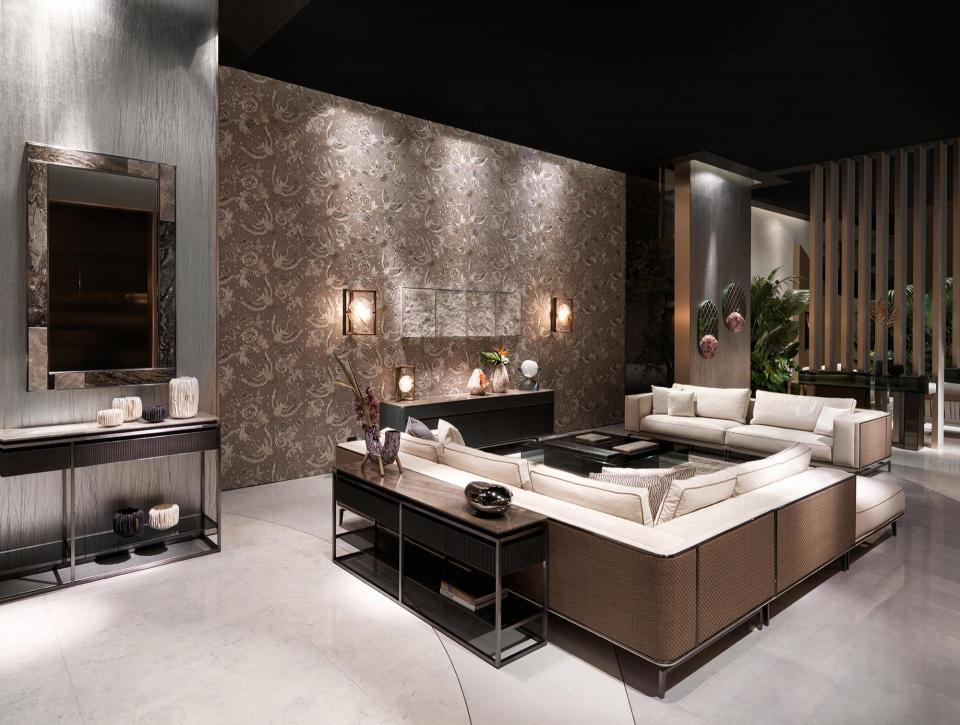 The Backstage modular sofa shows almost suspended volumes thanks to the base spaced from the underbody and the crawler frame. A system of padded able to create endless configurations with or without armrests, fully open or closed, filled with cushions like a nest. Versatile
in its composition and use, it is made up of elements with simple geometries but rich in materials and finishes.
The choice of leather inlaid in a dark shade, for the backrest upholstery of the sofa, enhances the handcrafted finish and the natural reference of these furnishing accessories.