Opera
Winner of the AD USA Design Award in October 2018, the Opera table with Carmen chairs designed by Alessandro La Spada is one of the most popular living room solutions.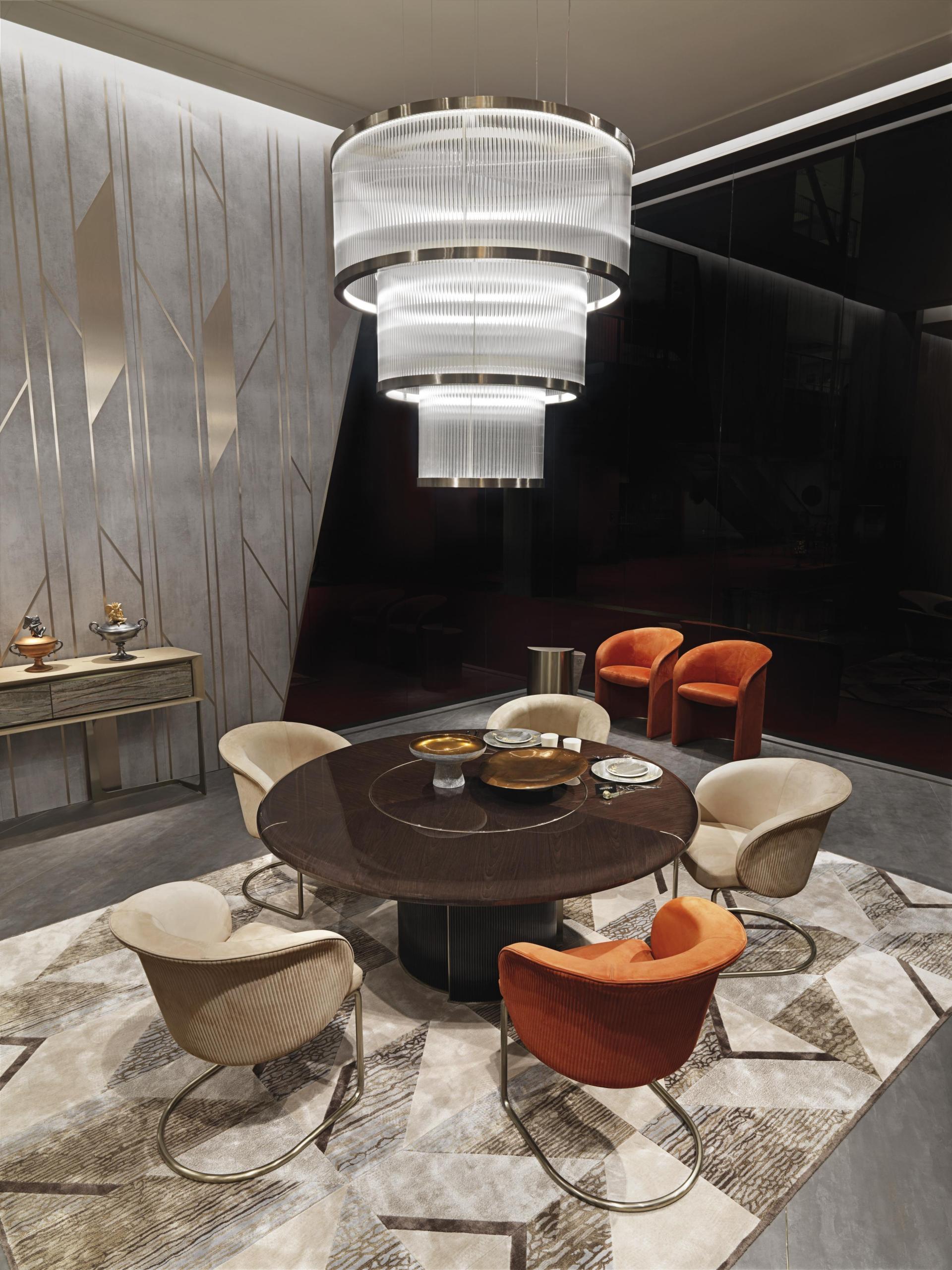 Clean geometries and large volumes are the distinguishing features of the round Opera table, decorated with ridged wood detailing that defines the cylindrical base - in turn divided into three offset sections, highlighted by vertical metal elements.
The product stands out for its harmonious combination of materials:the wooden top has a shaped bird's beak edge. The central Lazy Susan on the table top - with rotating mechanism and the same wooden veins as the rest of the table - gives an almost art deco allure to the piece.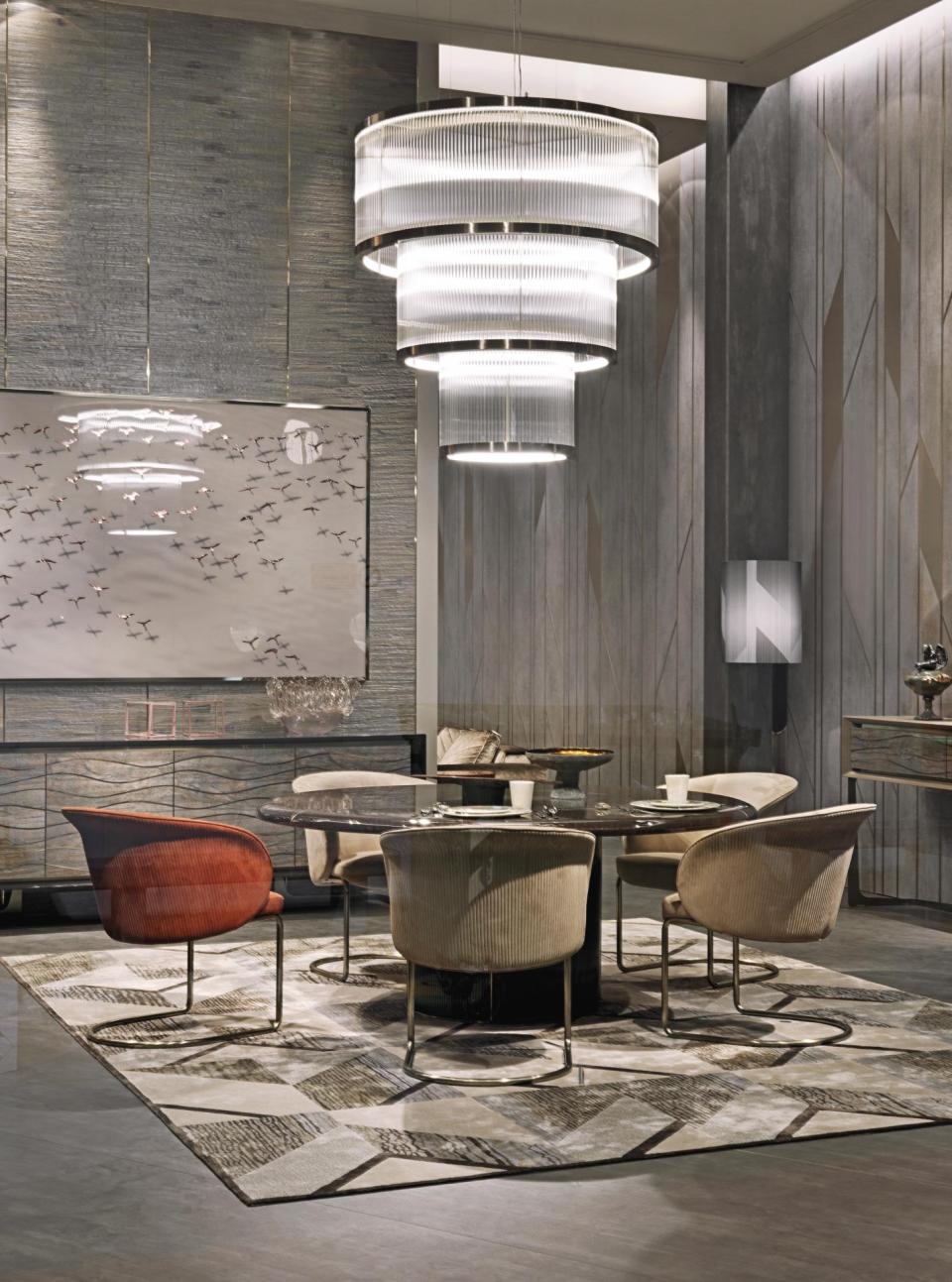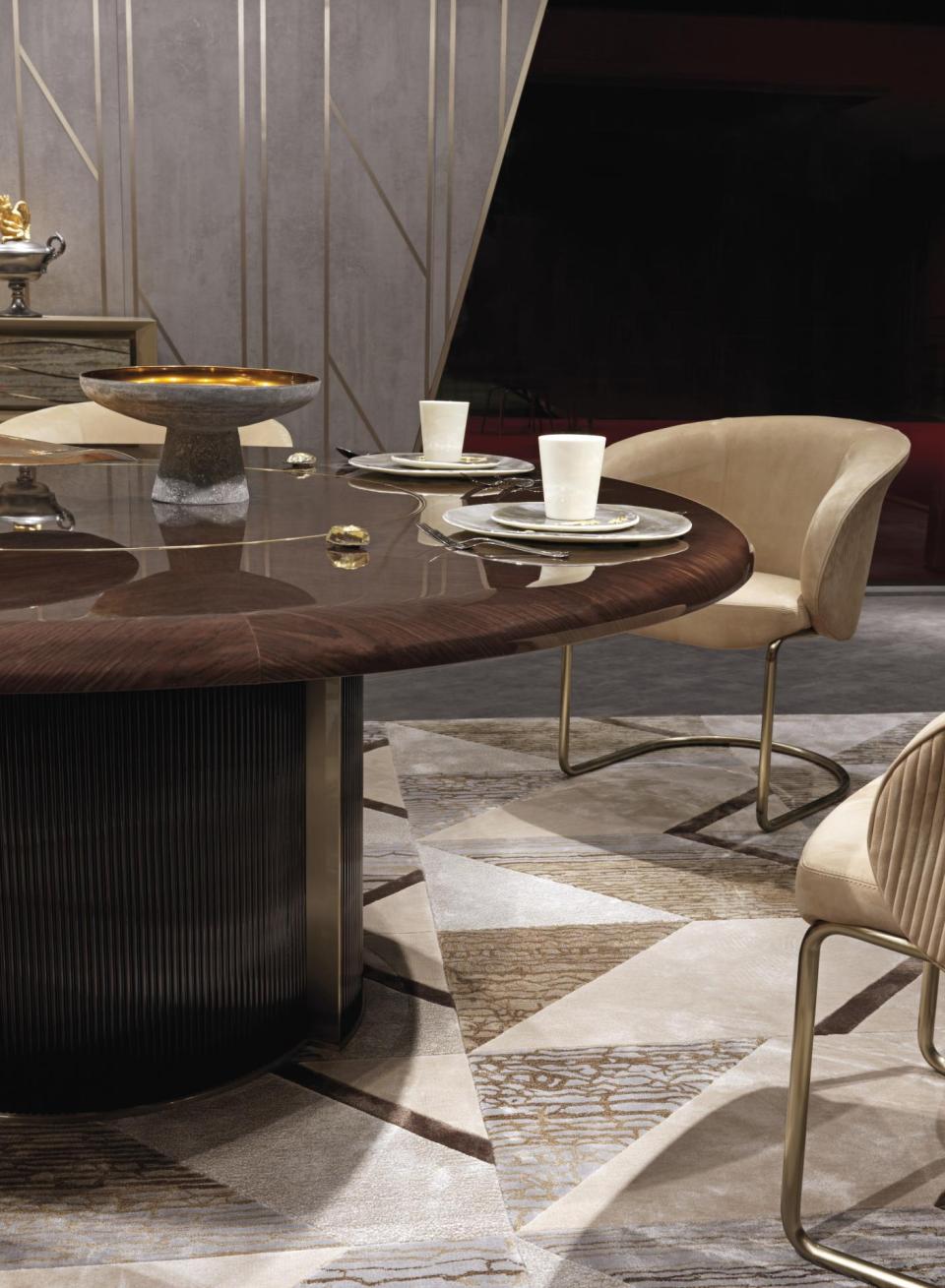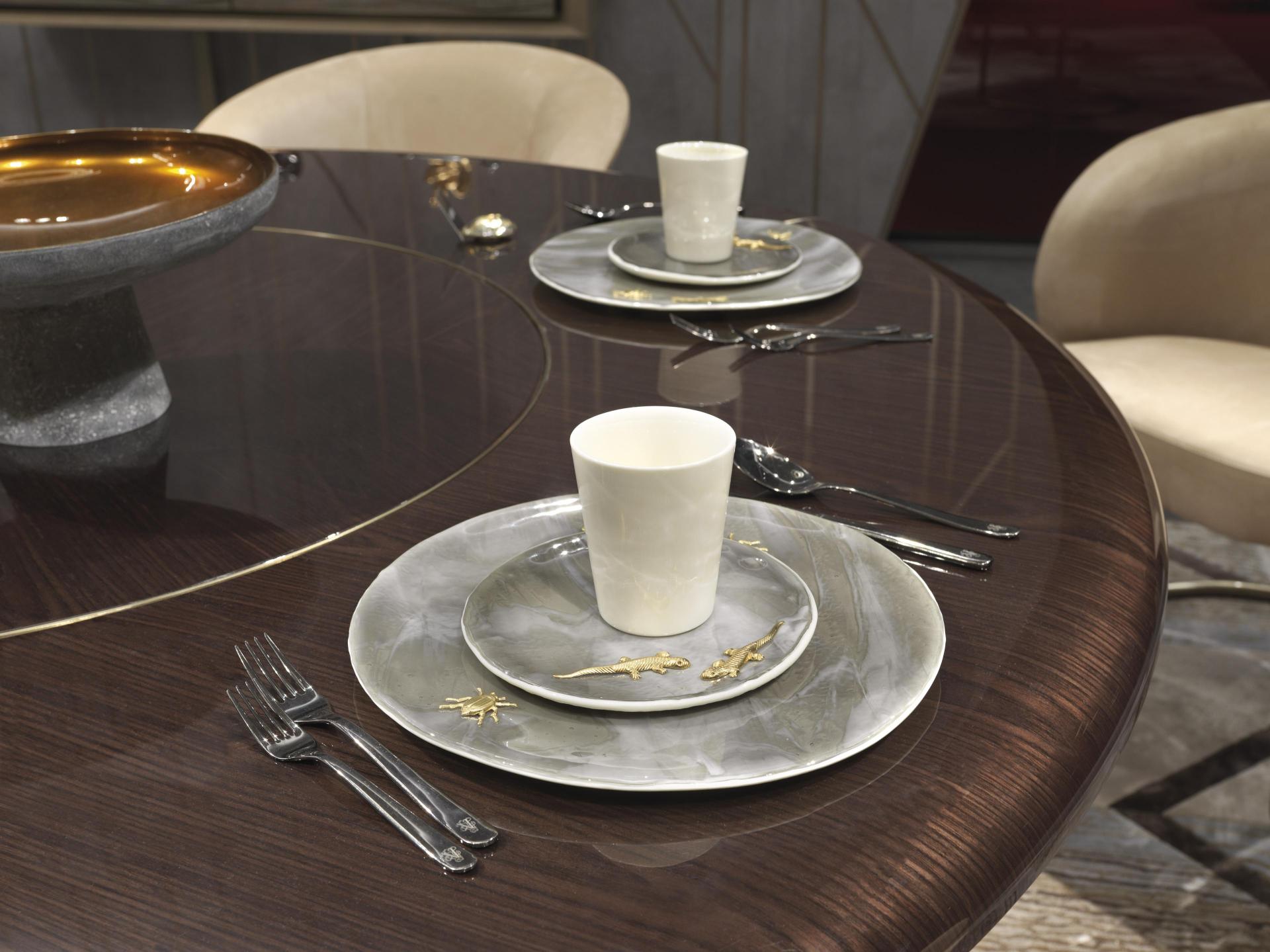 The table is proposed in combination with the Carmen chairs and armchairs. Chairs and armchairs has ridged quilting upholstered in leather. The backrest is refined by a slight outwards curve that vaguely recalls the shape of the calla.