Kerwan
A unique and evocative collection, a merge between nature and materials that elevates the dining room to a suggestive and spiritual space.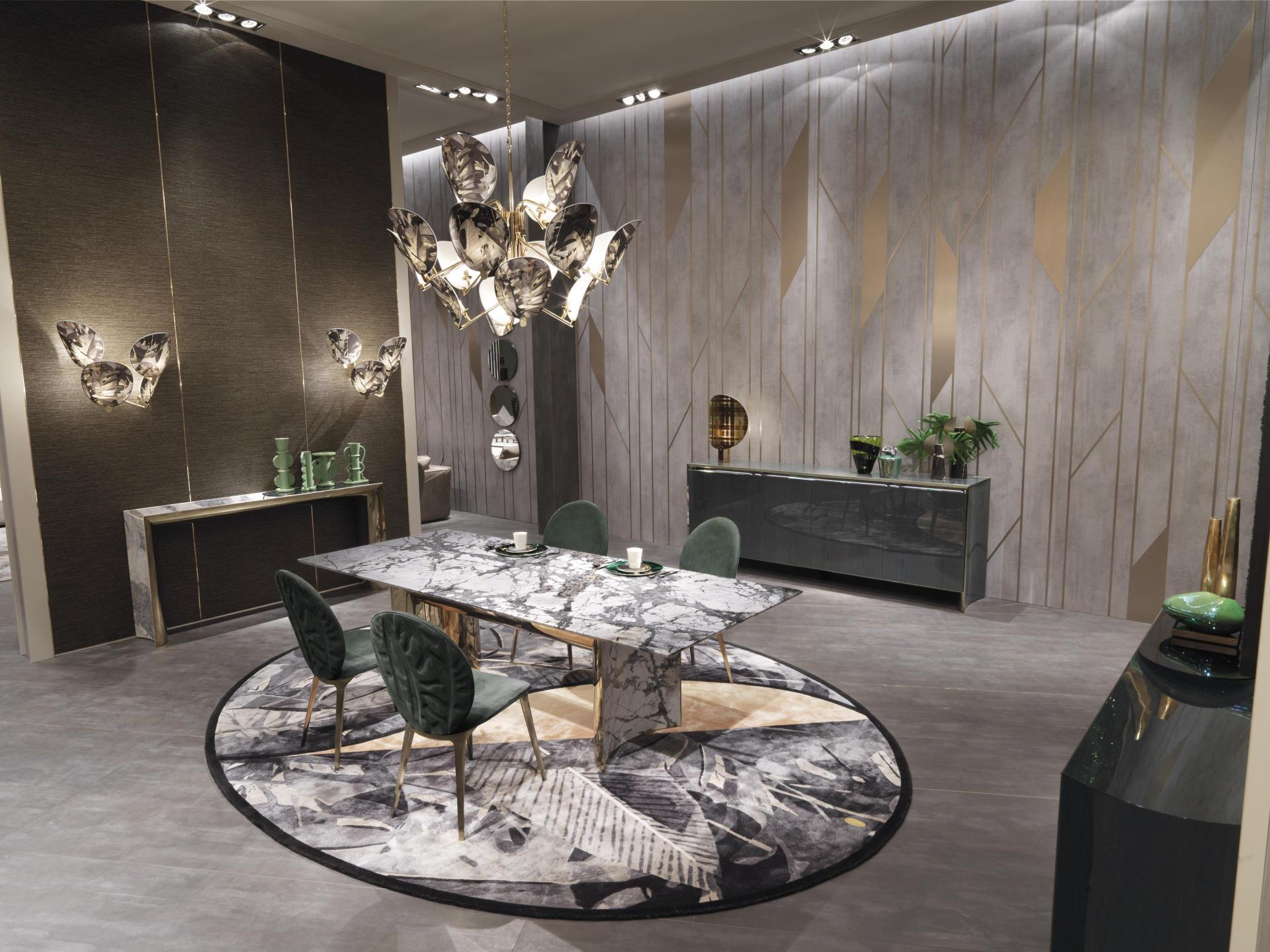 Born in Reggio Calabria by parents of Sicilian origin, Alessandro La Spada is an interior designer fascinated by artistic contamination, convinced that even the arts farthest from design could give incredible suggestions. Attentive to the harmony of shapes and to the precision of technical details, he has designed for Visionnaire a unique and evocative collection, which prefers solemn materials such as marble and metal.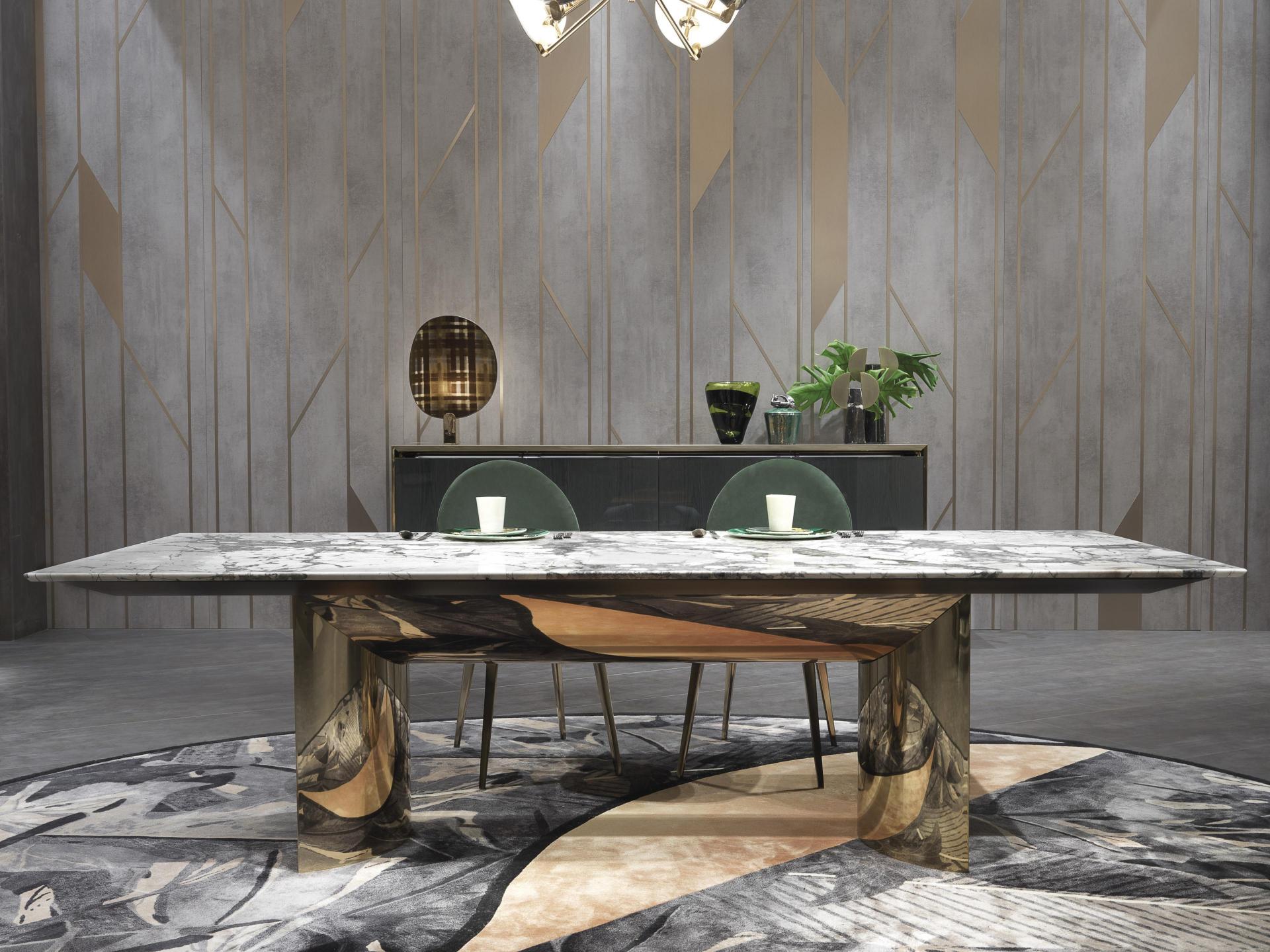 Kerwan is a mix of unexpected geometries.
 The top comes with a single slab of "invisible grey" marble. The peculiarity of the table lies in the curvature of the marble used for the base on three sides. Steel and base stone blend optically. The two materials tensioned by concave and convex curvatures form a single double-sided element, while the mirroring surface of the curved steel reflects the surrounding environment with an optical effect. The marble top concludes the project in a sculptural way.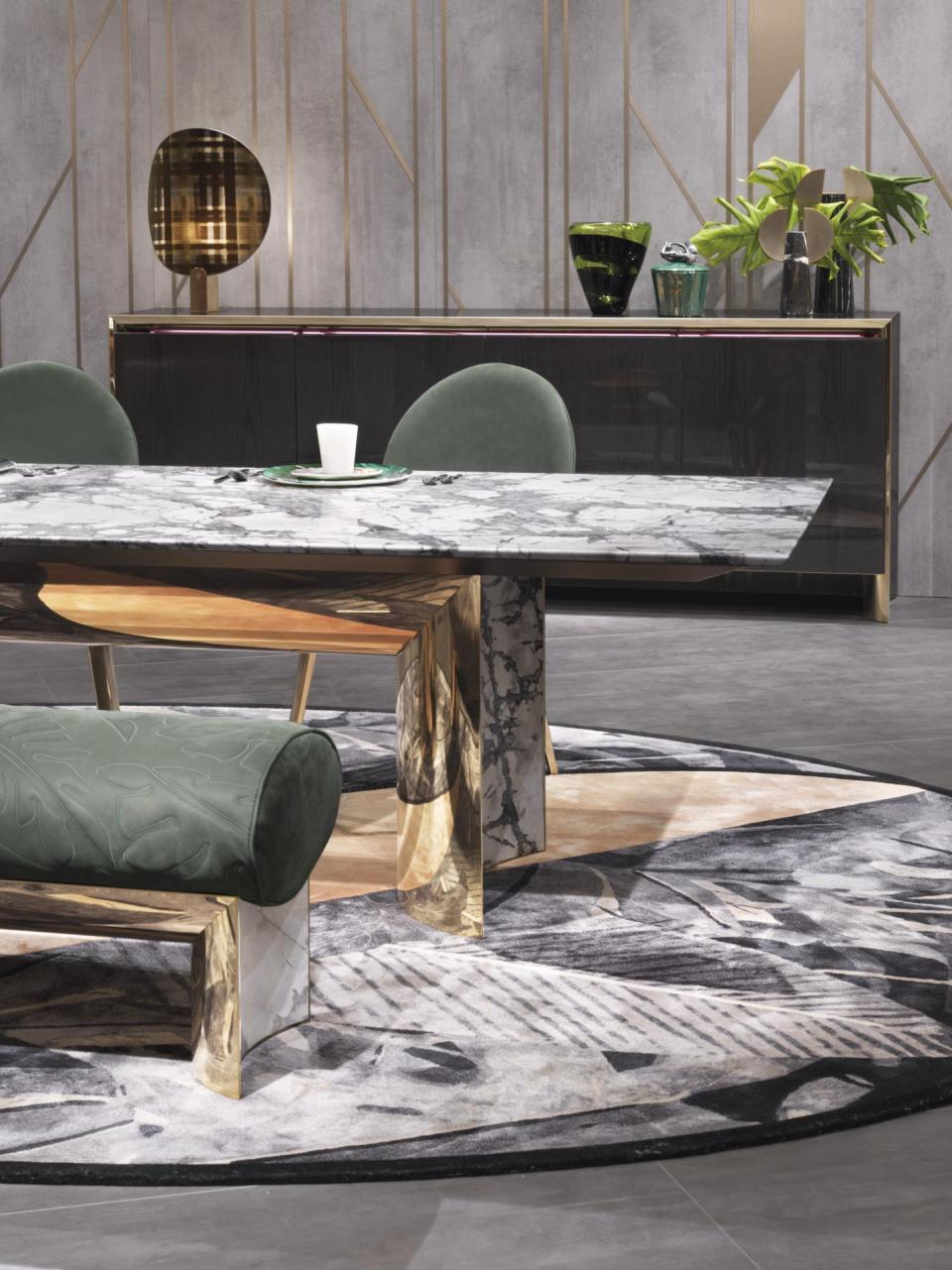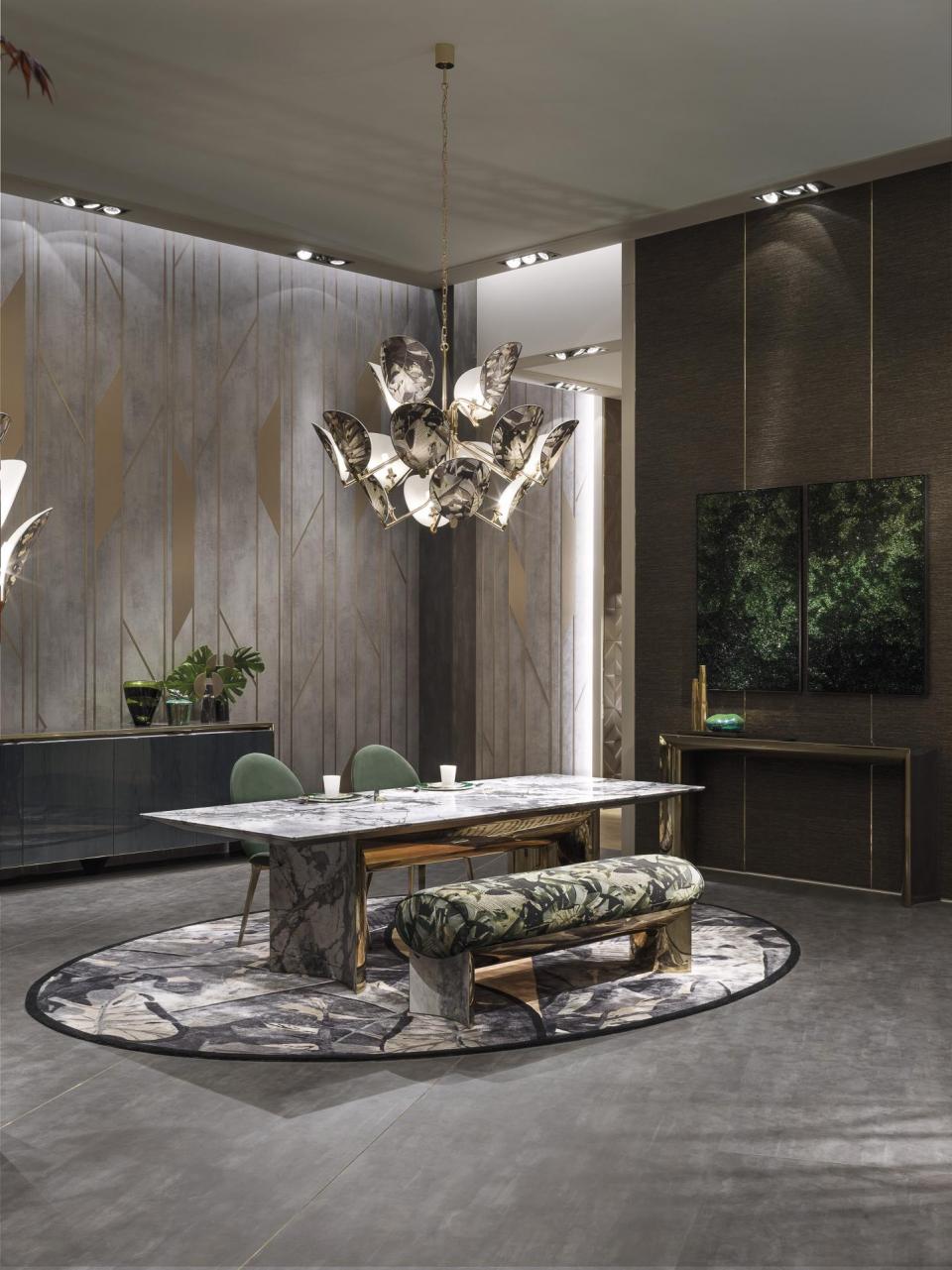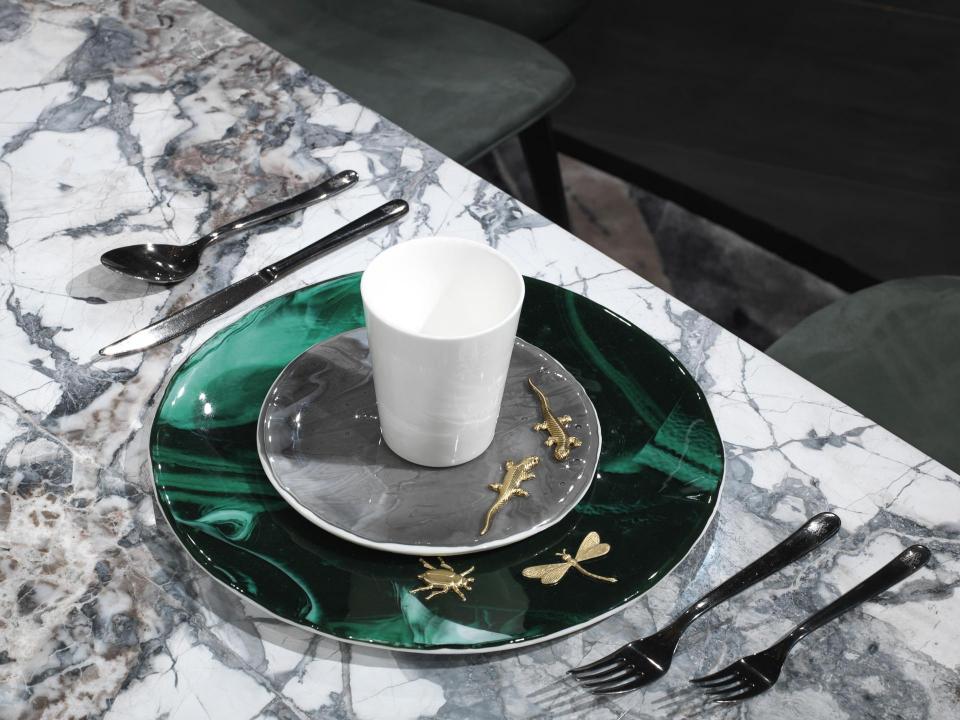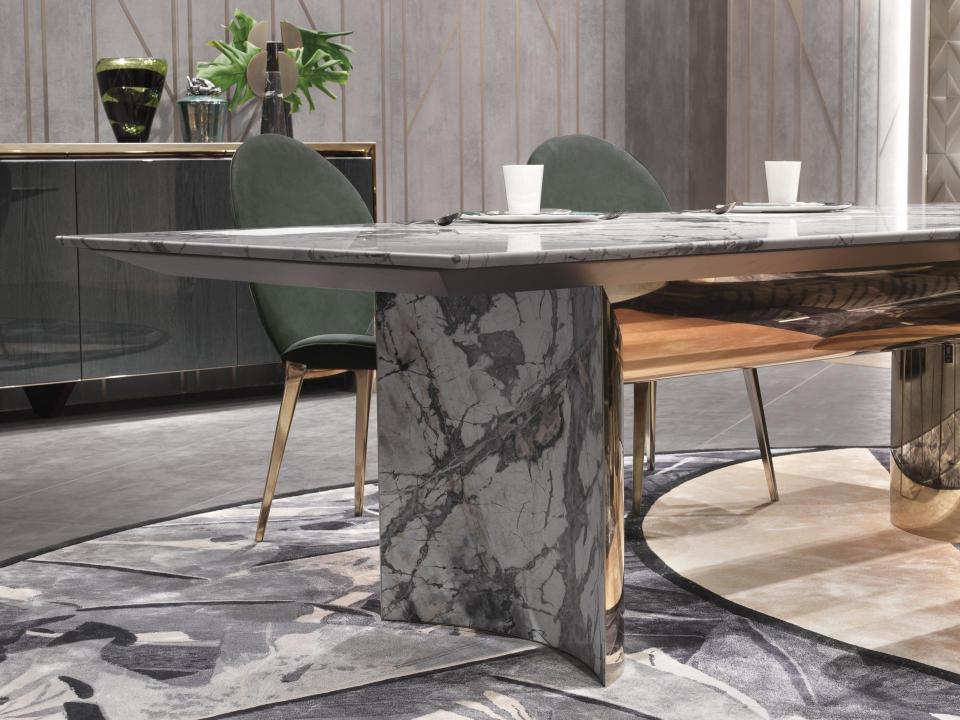 Astrid, inspired by botany, seems to welcome us among its "leaves" that unfold to form seat and back supported by slender aluminium supports... the "roots". The legs are made of cast hand brushed and then gilded aluminium.