Jason Anniversary
An ensemble of elegance and architectural references that creates a clean, essential, Japanese-style design, to make people dream further.
June out the window ... the wind has stopped ... I'm confused if you don't like jazz.
A mix of elegance and architectural references, looking at Jason from the side, you can feel clean liness and almost Japanese simplicity. Its peculiarity lies in the fact that it is worked curved in the base and in the work of the top with three marbles (invisible grey, coppery-green, levanto red) of different consistency. The architect is very concise and direct in telling his works, he offers us suggestions, as in the case of Jason: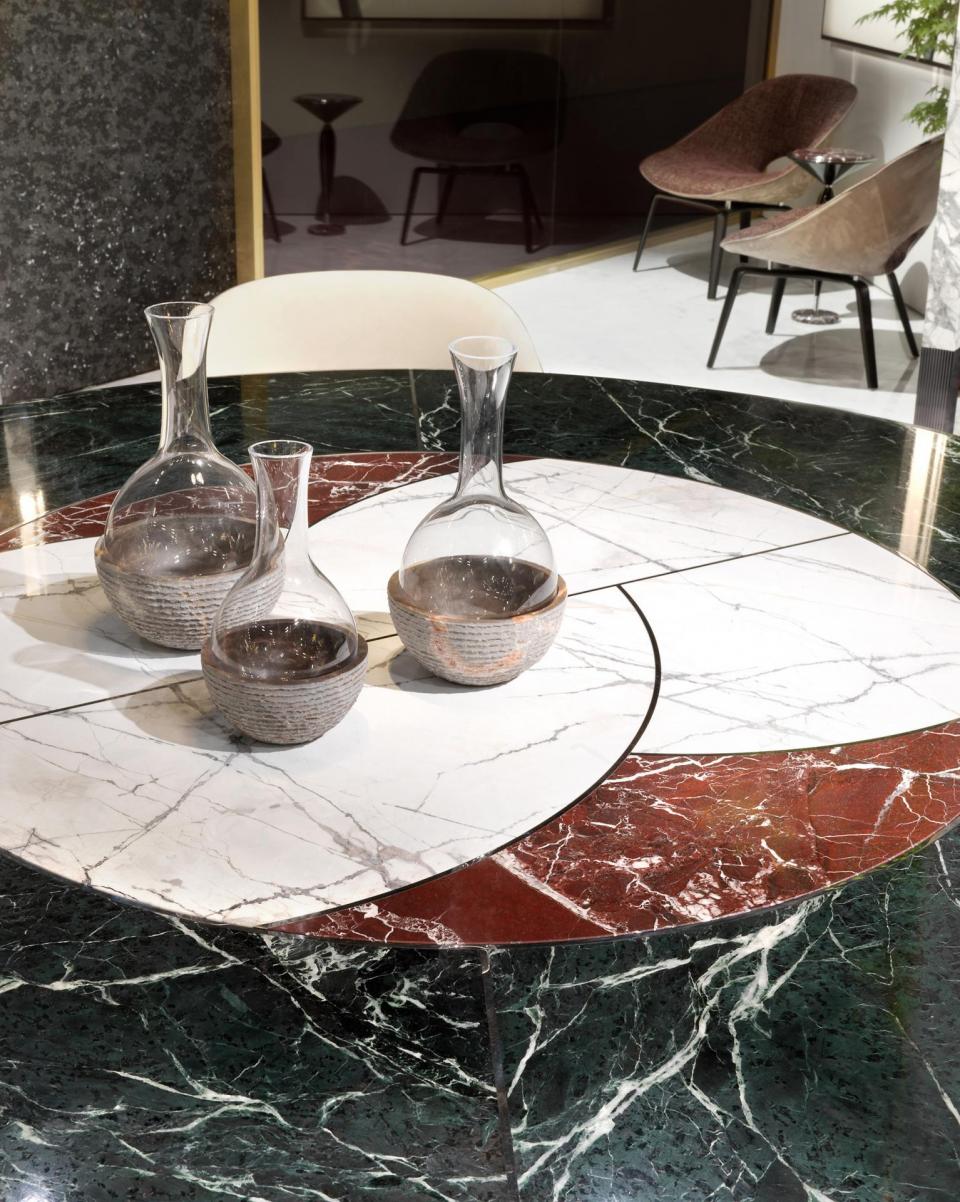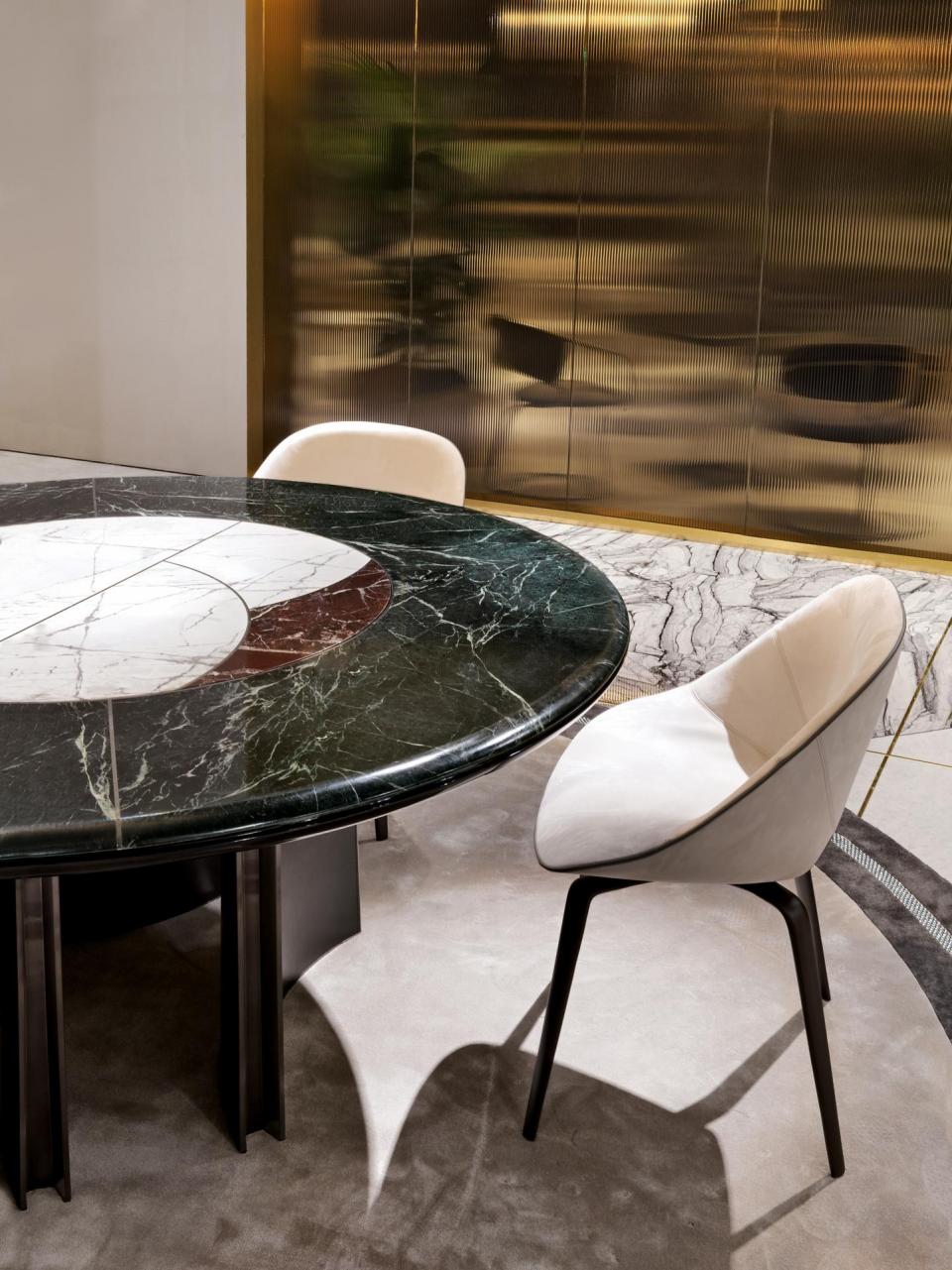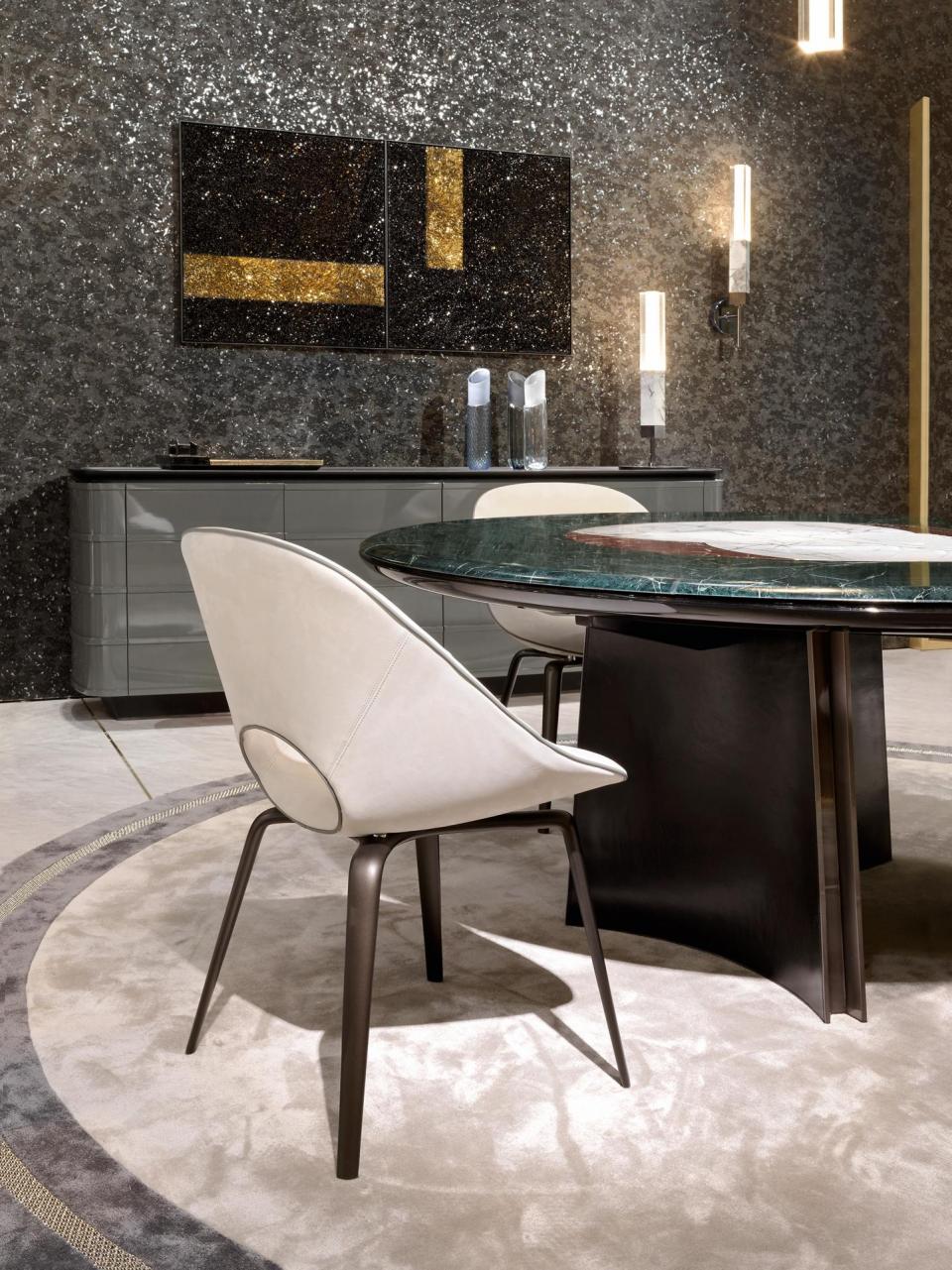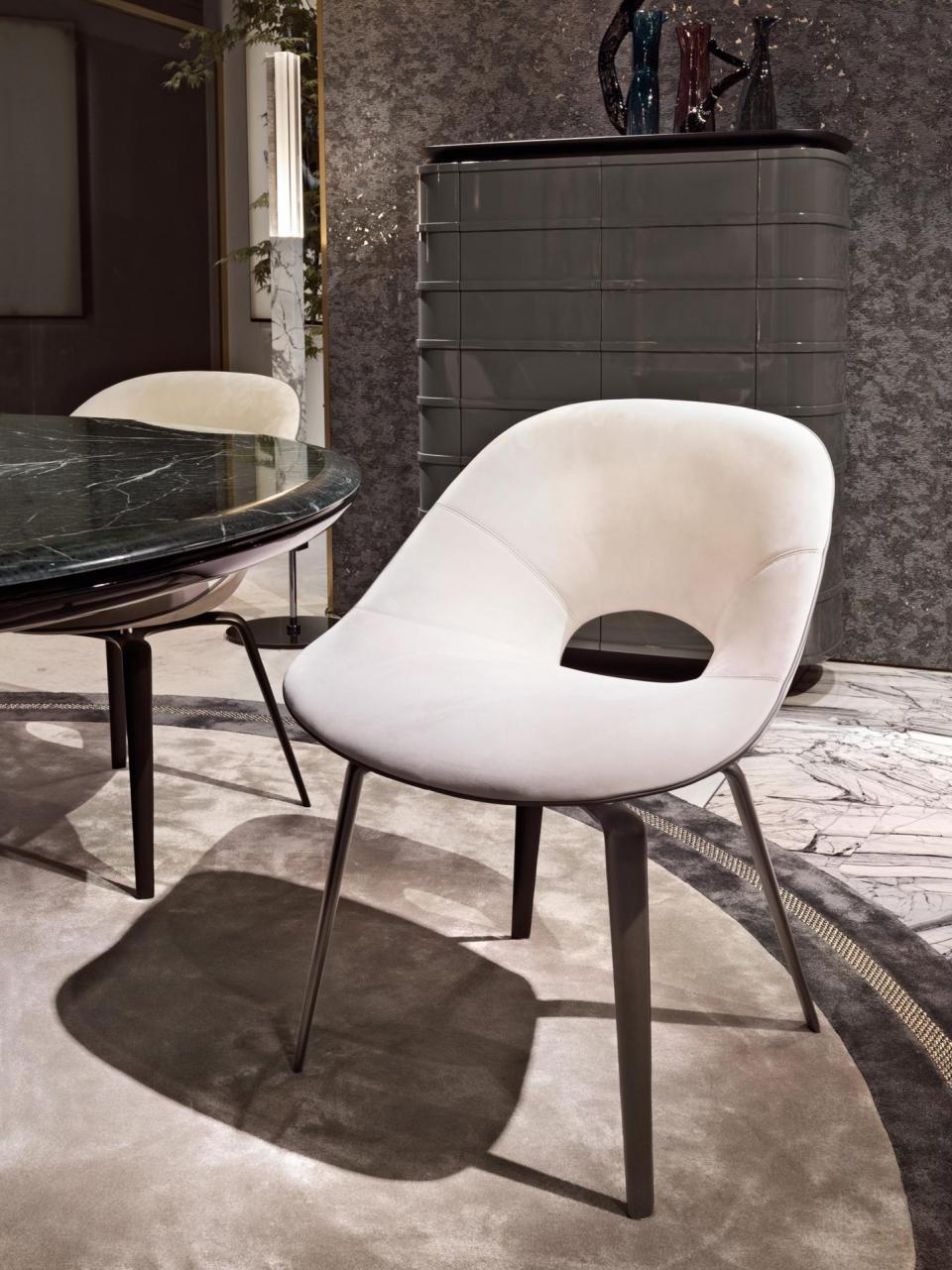 Hidden in the mirage of a light of the room. Resume your dance
The Tanya chair is clearly inspired by design in northern Europe and the automotive world, softened by the organic design of Lazzeroni. The legs in aluminium, in satin-finish metallised anthracite, seem to support a "flying"pagoda seat. Technically a very complicated realization that required an injection mould, not only for the body but also for the leg.