Rêverie
Simple but complex geometries that make the bed breathing the room, enriching the environment with a unique expression of craftsmanship.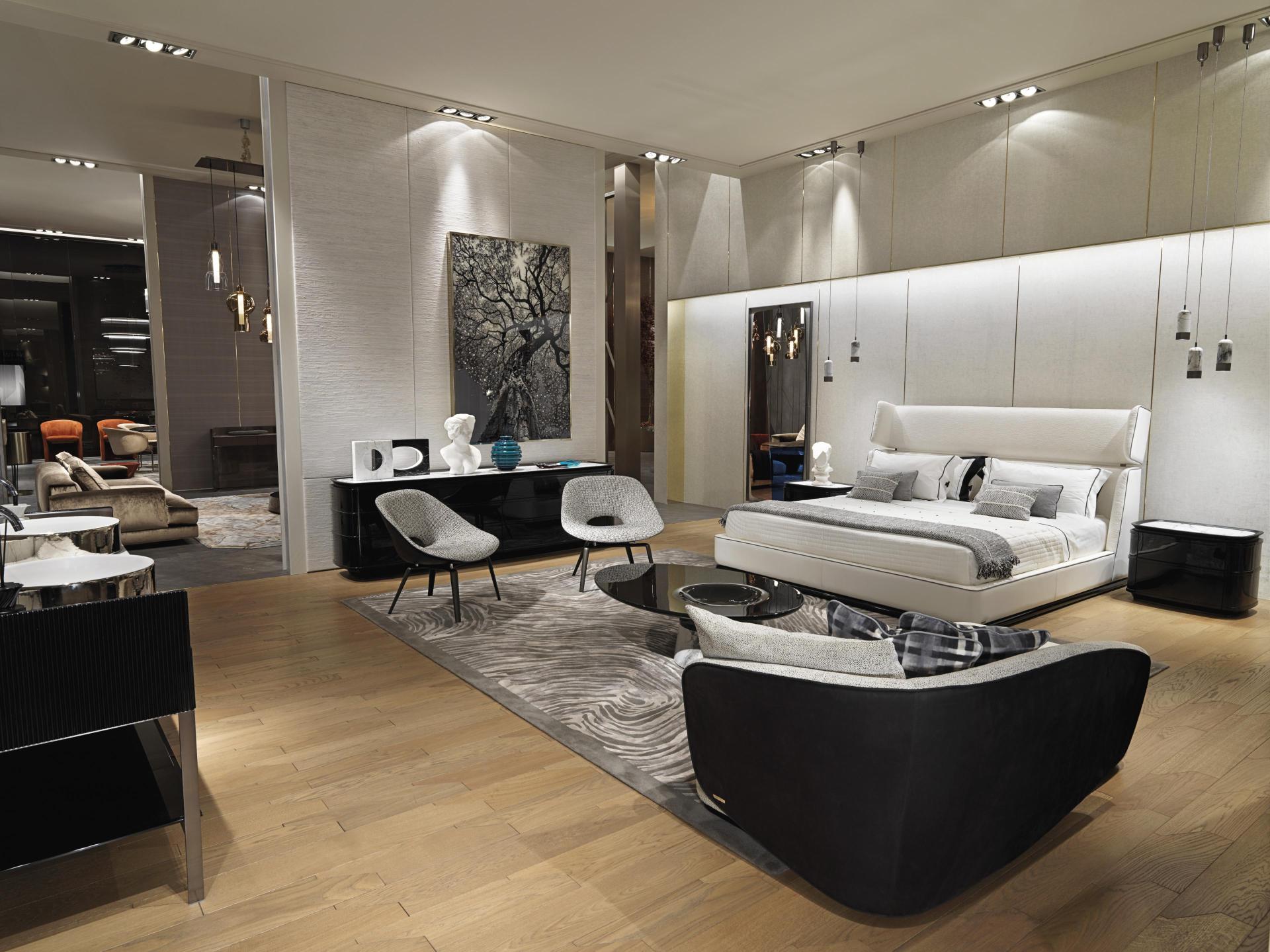 A very clean and dry line that of Reverie. Geometries are simple but ex-tremely complex to make technically. This bed with a narrow headboard (headboard as wide as the sommier) is the first example at Visionnaire.
The bed literally "breathes" into the room. Inserted in the centre, not lea-ning against the wall, it enriches the environment.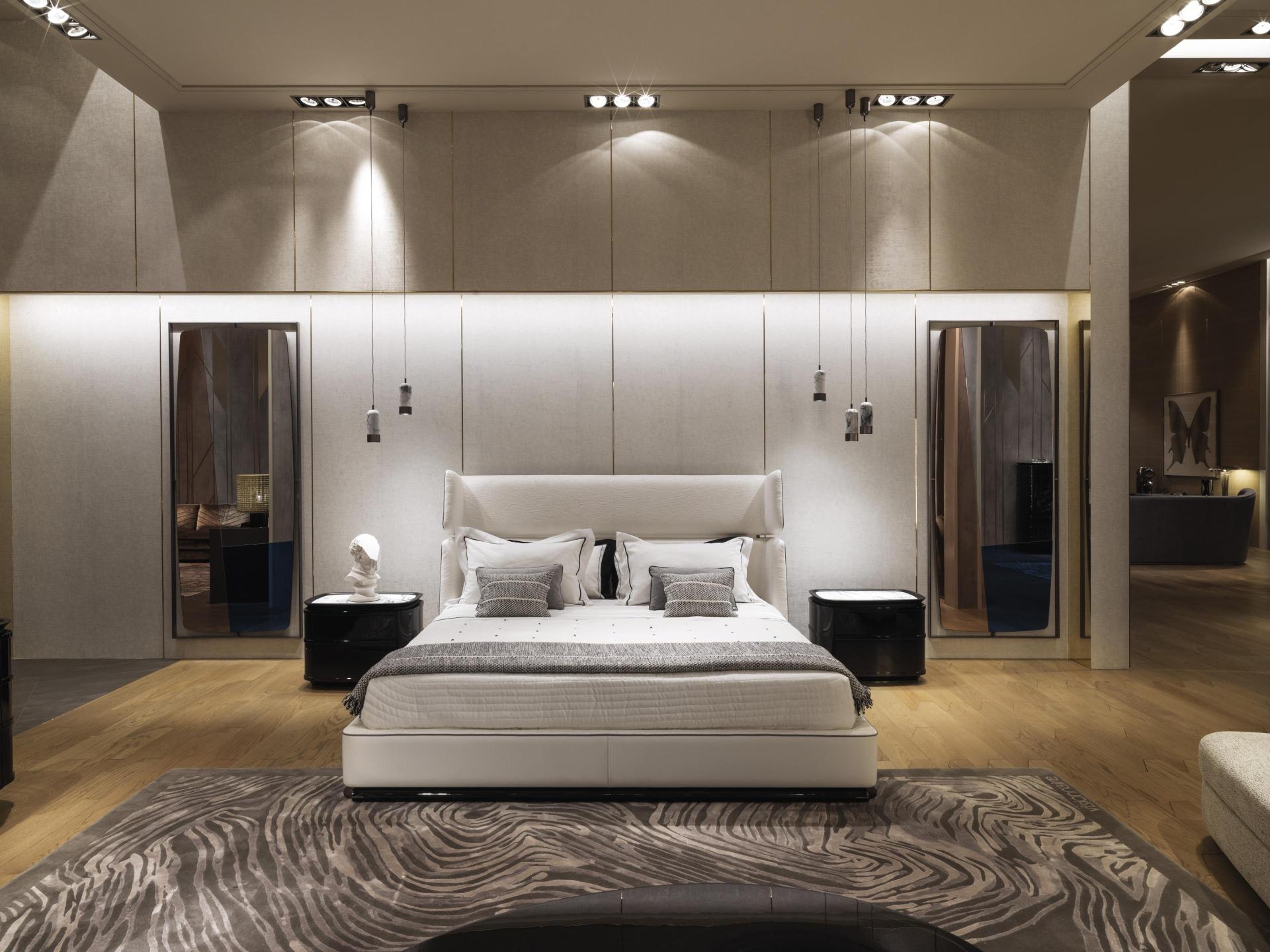 "I dreamed all night... of flying in the wind between words and... masked sirens".
Roberto Lazzeroni tells us about the suggestion of his creation.
Clear is the inspiration for the Milo mirror in the 70s. The reflective partis "suspended" and made in three different colours. The surface is, infact, divided into three chromatic sections with parts in natural mirror,pink and blue. The metal frame is separated from the mirror by four brasselements. The bottom is made of black wood.